Mozzarella Pyramid & Shish Tawook: 5 Dishes To Devour From Olive Roots By Zizo's New Menu!
We live in Delhi - the food capital of the country! We have everything from Chinese to Mughlai to Mediterranean to Armenian being served across hundreds of restaurants and cafes in the city but when we say Lebanese, let us all agree that the only name that pops in all our minds is - Olive Roots By Zizo! These guys have been making us all drool with their Lamb Falafel, the yummy shawarmas, the ah-mazing Mezze Platters and let's not forget the Fattoush *oh my gawsh*! Yeah, so these guys have been delighting our taste buds with their yummy and authentic dishes that are prepared with the freshest of ingredients and perfect flavours. 
But if you thought that these guys are all about Lebanese delicacies then think again 'cause they'll leave you in awe with their new menu! These guys have added a long list of dishes that includes Mediterranean and fusion Indian variations *yum, yum*. So we made a list of dishes that you gotta to try out while you're there - so scroll on, bookmark and troop on over!
1. Shish Tawook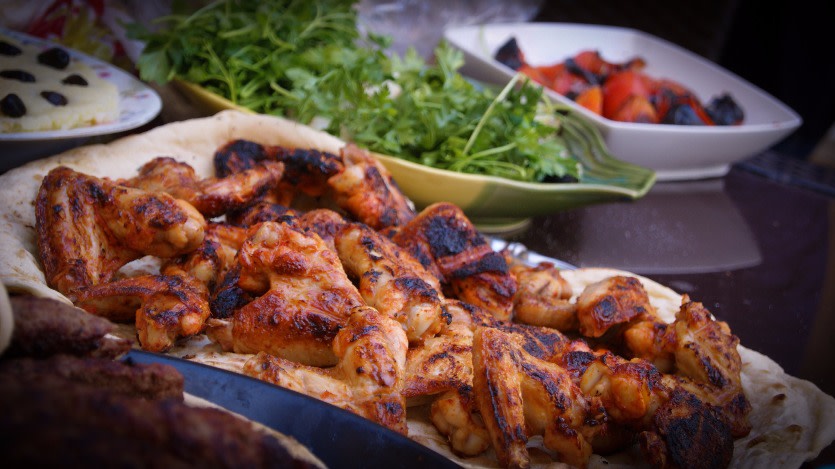 Let's start with something we urge, no, beg you to try - the Shish Tawook. This one's essentially chicken breast marinated and grilled with fresh lemon, garlic, onion, chillies and lots of spices and trust us people, it's heaven served on a plate! The dish is served with some grilled tomatoes and has a rich and tangy flavour that you'll relish to the core! 
2. Mozzarella Pyramid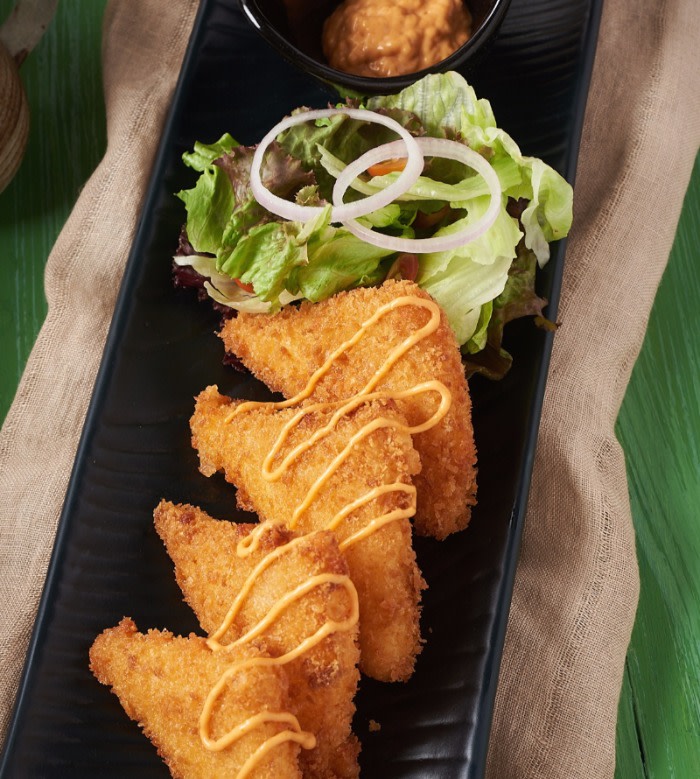 If you agree when we say that there's no such thing as too much cheese, then this is the dish you CANNOT miss! Their Mozzarella Pyramid is crumb fried mozzarella cheese, served with classic sauce AKA a cheesy explosion under a crispy exterior - do you need more convincing then this?! Go try right now! 
3. Sliders
 
Sliders, also known as little gastronomical delights, is what you have to try out on their menu next. These guys have added a new range of delicious vegetarian and non-vegetarian sliders and we're totally in love! They have Lamb Slider, Chicken Slider & Fish Slider with a mix of yummy sauces and are totally worth making the trip here for!   
4. Fish On The Bun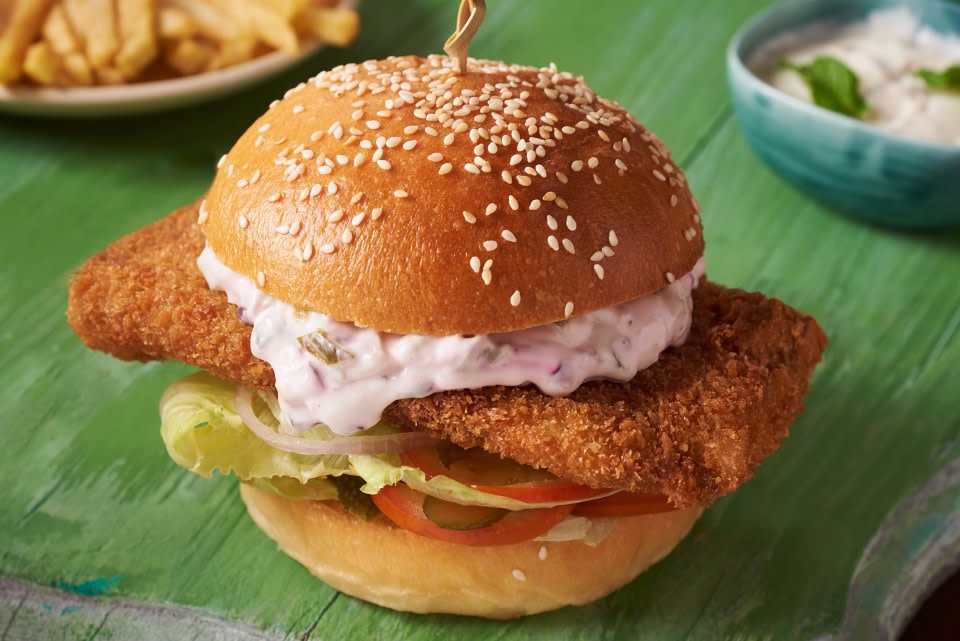 This is something you cannot afford to miss! We mean, it's fried fish people! Fried fish in wholesome buns, filled with lettuce, onion, cheddar cheese *drool*, tomatoes, red radish pickles and the yummy tartar sauce - could there BE anything better than this?! *Nom nom*
5. Mandi Rice With Half Grilled Charcoal Chicken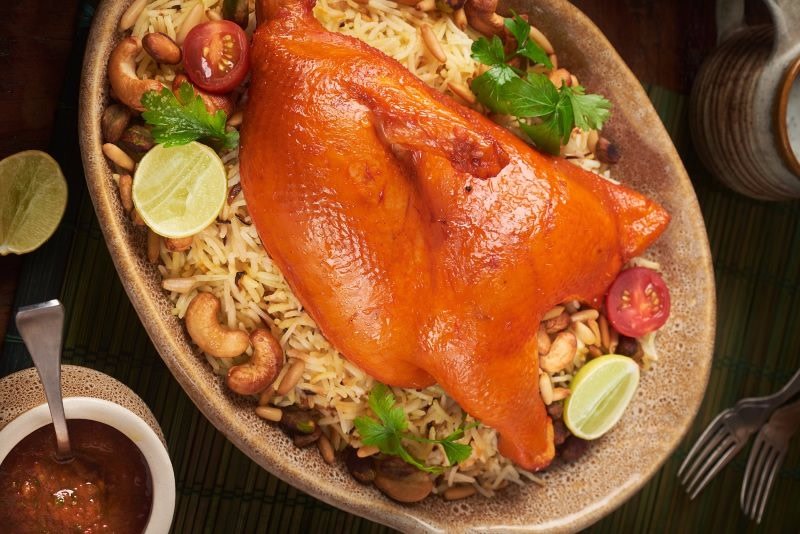 This dish will leave a burst of flavours on your taste-buds! A modernised version of the authentic, traditional Arabian dish - Chicken Mandi, this dish is basically succulent chicken blended with coriander seeds, cardamom, cloves, peppercorns and served with rice. We're drooling simply thinking 'bout this one!
Olive Roots by Zizo is sure giving us more and more reasons to pay them a visit and we're definitely not complaining! So get ready to hog, hog and then hog some more!  
Where | Olive Roots By Zizo - Golf Course Road, DLF Cyber Hub & DLF Mall Of India, Noida
Check Out Their FB Page | https://www.facebook.com/ZizoIndia
Follow Them On Insta | https://www.instagram.com/zizo.india/