The icky, sweaty summer season is almost here and nothing beats this kadak garmi like a glass of iced tea, right? But you know what's better than a glass of chilled, delicious iced tea? A cup of cold brew coffee, that's what!  
And since summer calls for some extra chilled drinks, we have handpicked 7 places in the city that are serving some really amazing cold brew coffees, check 'em out!   
1. Sleepy Owl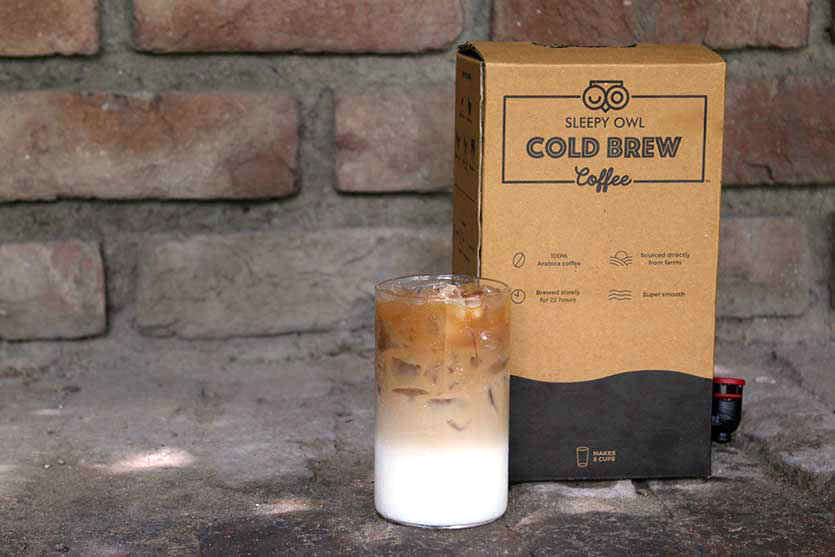 Sleepy Owl's cute brew packs have completely changed the coffee game for all. Their little coffee boxes have taps at the end and comes with huge bottles of cold milk which makes the best-est coffees (no kidding)! Carefully roasted and freshly brewed, their cold brews are a chock-full of caffeine, just strong enough to get you through your Monday blues.  
You can order up their Smooth Black Cold Brew or the Iced Cold Brew with Milk or the delicious Vietnamese Cold Brew Coffee! 
Price Per Box | Rs 600 Onwards
Where| 86B, 2nd Floor, Fashion Street, Shahpur Jat, Siri Fort
Check Out Their FB Page | https://www.facebook.com/sleepyowlcoffee/
2. Coffee Bond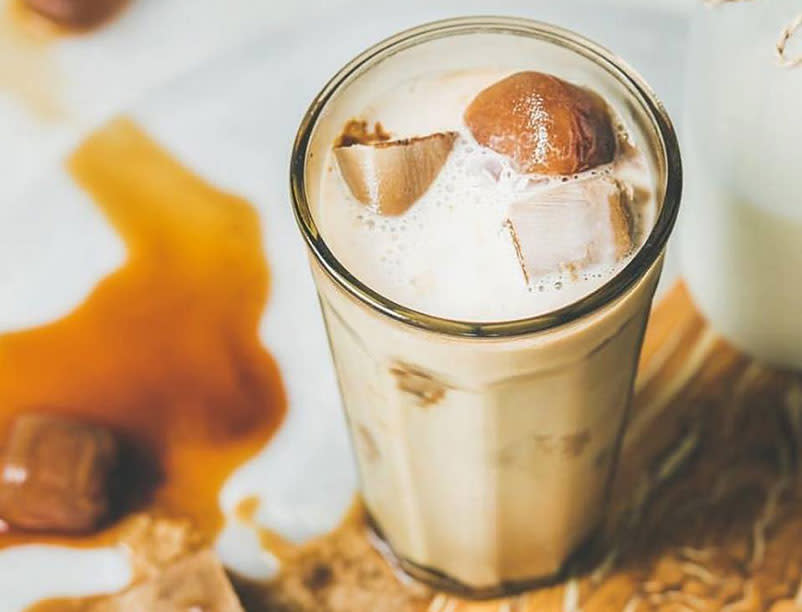 Our go-to place for a perfect cup of coffee, Coffee Bond has an elaborate menu that boasts of more than 15 kinds of coffees *WOAH*! You can order up the usual Espresso or Cappuccino or try out their special manually brewed Cold Brew coffee. Their Cold Brew is stepped for 22 hours *WHOAA* and has low acidity which just makes it for a perfect partner in this scorching heat. Go try it right away! 
Price | Rs 133 Onwards
Where | GK 1 & Uday Park
Check Out Their FB Page | https://www.facebook.com/TheCoffeeBond/
3. Blue Tokai Coffee Roasters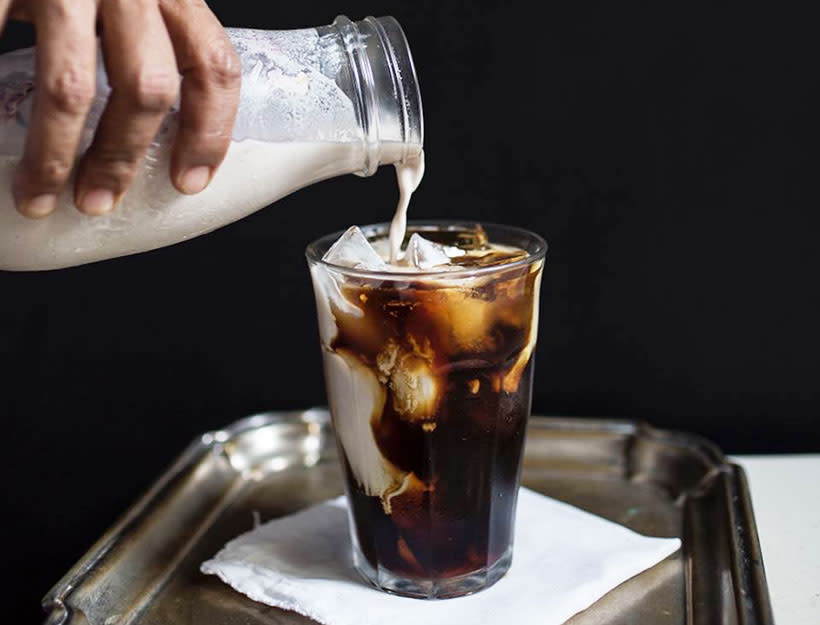 If you take your coffee as seriously as we do then Blue Tokai Coffee Roasters HAS to be one of your fave coffees in the world! These guys are famous for roasting Arabica coffees that'll make you fall in love with this magical concoction all over again. We became their fan after trying their 
Coffee Infusio, which is a double shot of coffee in cold water plus lemon, cucumber, ginger and mint and as we said we were in love! You can also try out their Sp(Iced) Latte which is a blend of 5 spices soaked in double shot of espresso poured over cold milk and ice.  
Price | Rs 150 Onwards
Where | Saket, HKV, Gurgaon & Other Outlets
Check Out Their FB Page | https://www.facebook.com/bluetokaihauzkhas/
4. Perch Wine And Coffee Bar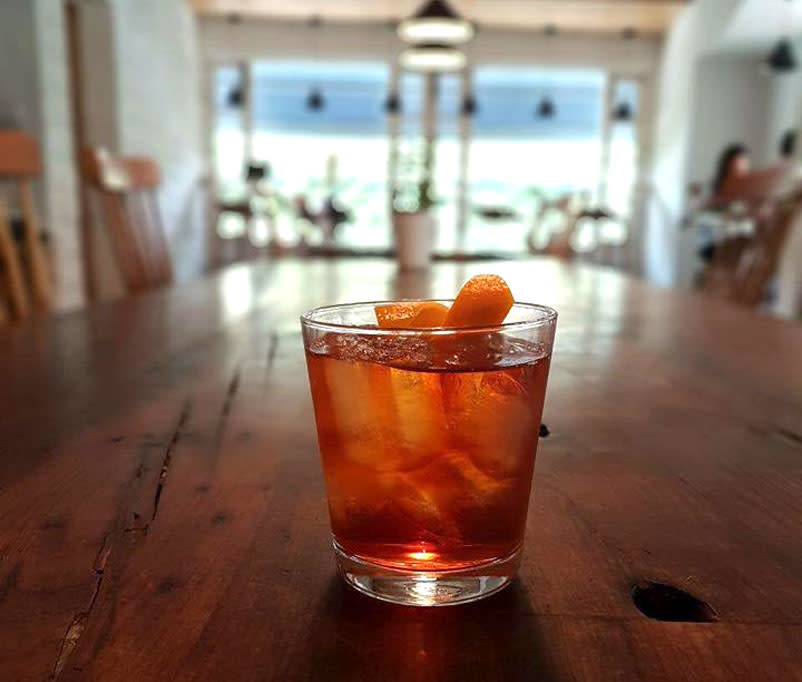 Ah, this one is a personal fave. Minimalistic decor, big windows, yummy food and *most importantly* ah-mazing coffee - Perch Wine and Coffee Bar is all this and more! Head here for a date night with bae and order up their delicious Cold Brew House Blend that's perfect to help you chill in this garmi! 
PS - You can also try their Coffee Sangria, it an absolute delight!     
Price | Rs 200
Where | Khan Market & Vasant Vihar
Check Out Their FB Page | https://www.facebook.com/perchindelhi/
5. BiziBean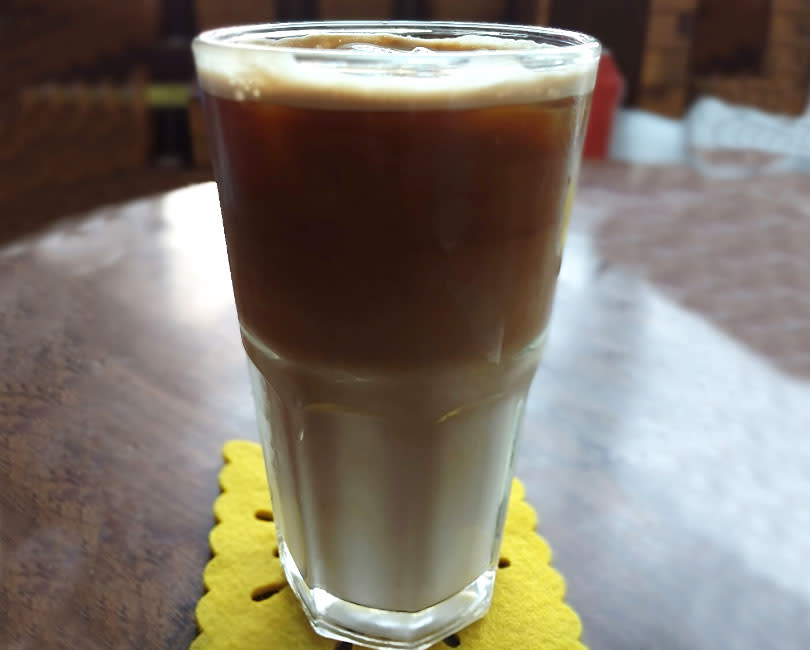 Picture Credits: Rohit Sikand
Bizibean is a cutesy lil cafe where you can head for a Sunday brunch with you squad! Order up their Bombay Masala Sandwich or the Pizza Panini and pair it up with their Cold Brew and you're good to go. This one has to be your coffee fix like no other, so head to this one right away!  
Price | Rs 109
Where | South Point Mall, MGF Mall & DLF Star Mall, Gurgaon
Check Out Their FB Page | https://www.facebook.com/BiziBean/
6. The Brew Room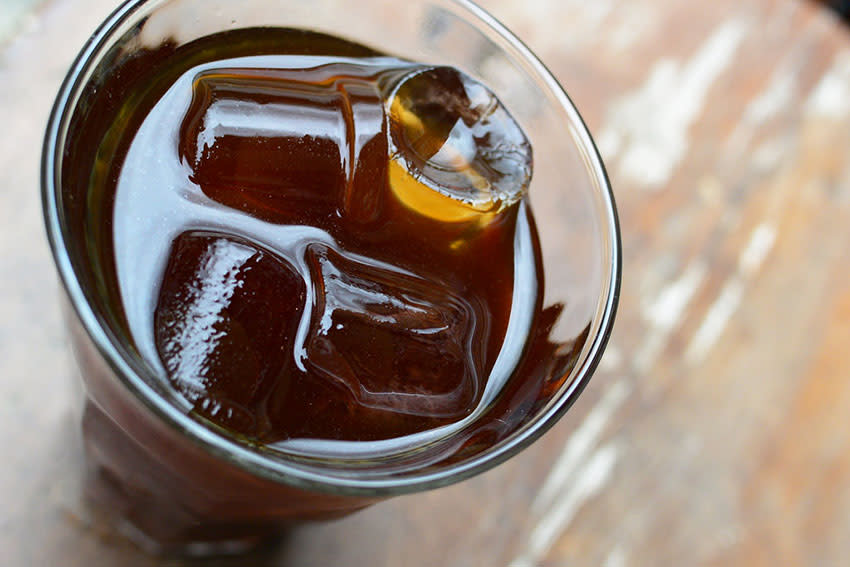 This Is A Representative Image
This pretty cafe in SDA serves handcrafted speciality coffees and have 8 different live coffee brewing methods *WOAH*! These guys have a special section for Chilled Coffees on their menu and they're all worth a try. They have Iced Latte, Iceberg Coffee, Iced Americano and lots more, so bookmark this place for all your chilling scenes this summer! 
Price | Rs 160 Onwards
Where | C-16, First Floor, Opposite IIT Gate, SDA Market
Check Out Their FB Page | https://www.facebook.com/brewroomcoffee/
7. The Grammar Room
Board games, books and blankets, all under one roof? Yes, we're talking about The Grammar Room! This gorgeous cafe in Mehrauli whips out some really amazing cold brew coffees that you CANNOT miss out on. Their Vietnamese Iced Latte is a perfect blend of flavours and the condensed milk adds a great texture and a li'l sweetness to your cup of pure love!
Price | Rs 250
Where | One Style Mile, Mehrauli
Check Out Their FB Page | https://www.facebook.com/thegrammarroomdelhi/
So beat the scorching summers with cold brews from these places and have a great summers ahead!