Delhi
5 Things That We Absolutely Loved About Last Year's Blind School Diwali Mela!
There are some traditional things every Delhiite does before Diwali - the list includes things like festive wear shopping, hosting card parties, attending Diwali Melas, going diya shopping and getting your favourite mithais to make the festival even sweeter.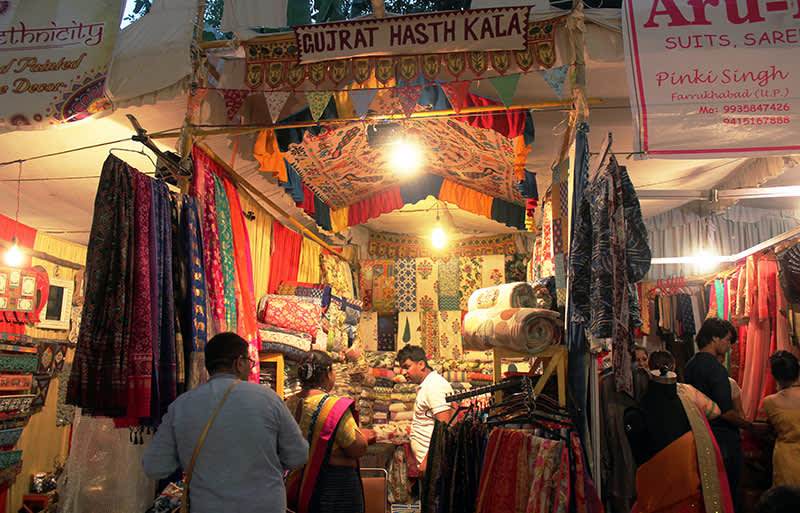 One of the main things that we ticked off from our extensive list last year was visiting the Blind School Diwali Mela, and we're so glad we did! From the beautiful diyas, the good cause that it's all done for, the beautiful and dazzling festive wear to the great amalgamation of gifts to choose from, the Blind School Diwali Mela was all things fun and amazing! And just to give you a sneak peek into what went down at last year's edition, we've curated a list of our 5 favourite things. Check it out!
1. Colourful & Pretty Diyas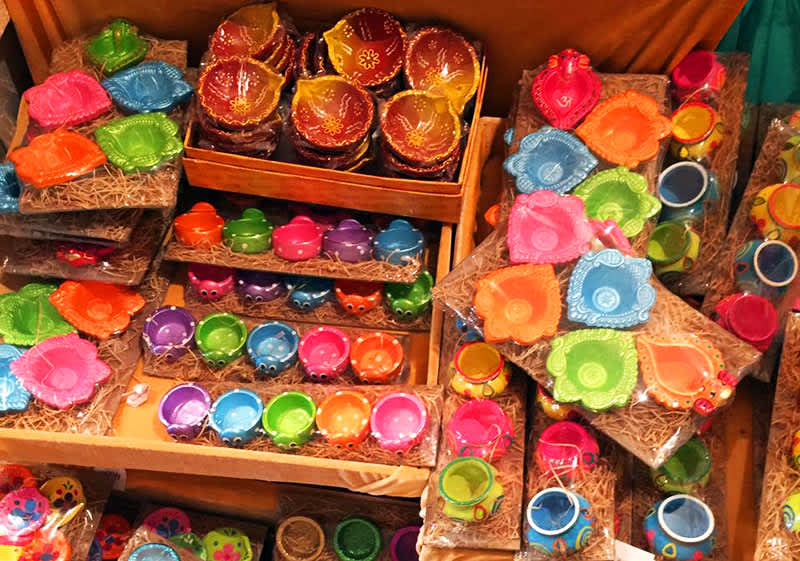 Diyas being one of the main elements of Diwali, were found in abundance here! Colourful, intricate designs, in all shapes and sizes, we were pretty much spoilt for choice. What we loved the most were those metallic tea light holders adorned with stones and pearls. They looked super pretty and elegant!
2. Beautiful Lanterns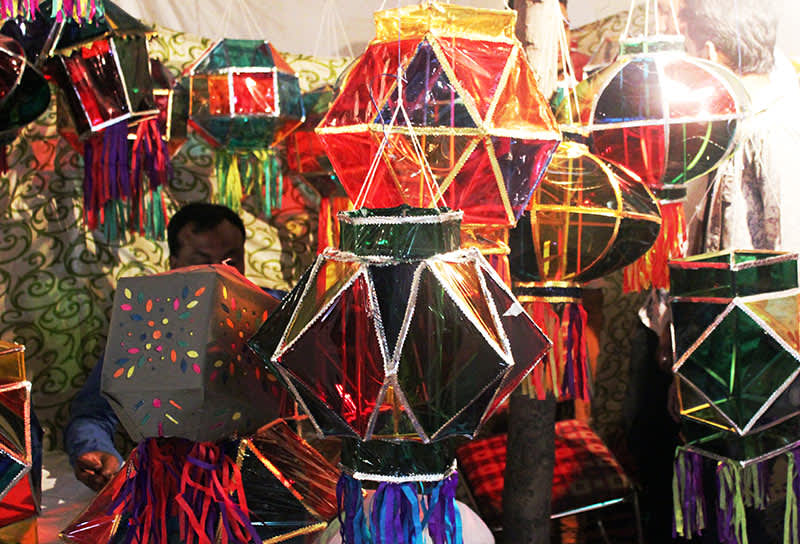 Funky, colourful lanterns scream out Diwali more than anything else! We absolutely loved the lanterns that were available in different colours and sizes and almost bought all of them. And trust us, they looked simply amazing hanging in the terrace with those tiny little bulbs shimmering inside the lanterns!
3. Oh- So-Pretty Clothes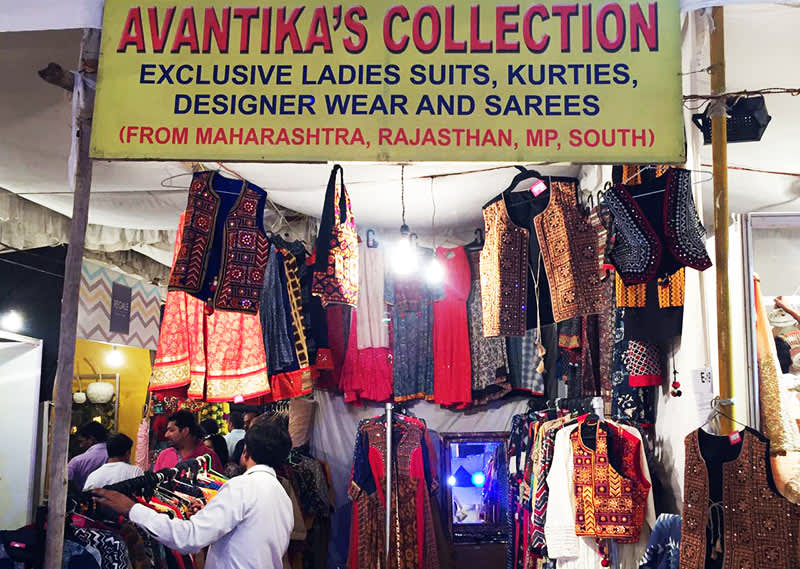 We dazzled last Diwali, all thanks to those gorgeous kurtis, beautiful chanderi dupattas and the Jaipuri koti jackets that we picked up from the stalls here. The kurtis were super comfy and we even paired them with our regular denims for that Indo-Western look!
4. Wrapping Papers By The Blind School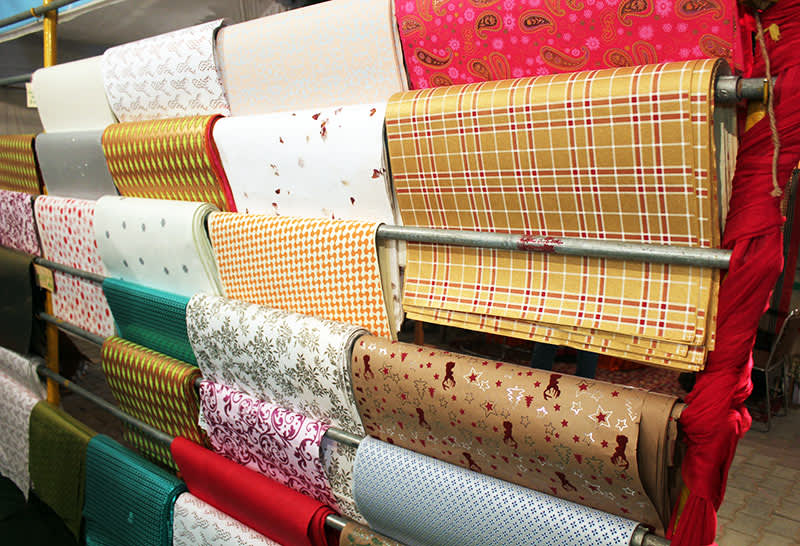 The Blind School always has two huge stalls, one that sells handmade paper for wrapping purposes and the other with simple earthen diyas. And since Diwali is all about exchanging gifts with friends and family, buying brightly coloured wrapping papers is always on our list, and so we stopped by this stall. They had a huge collection of wrapping papers with traditional prints and bright colours, and we simply loved them all!
5. Cutesy Garden Accessories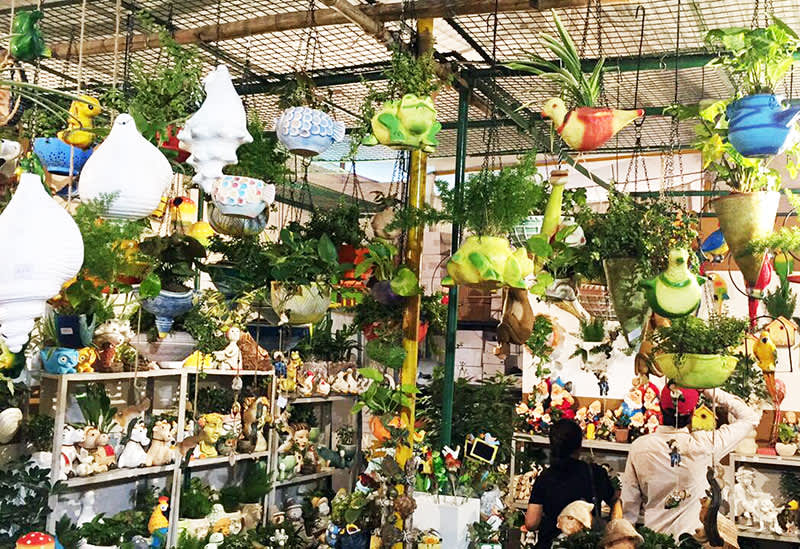 Imagine a cute little gnome holding up a plant bigger than its size for you? The very thought made you happy, right? It had the same effect on us when we landed at this stall that was full of cutesy planters, from Snow White's seven dwarves holding plants, metallic butterflies to the hanging plants with super adorable metallic birds!
Apart from all this, there were stalls selling vintage decor, bedspreads, juttis, bags, homeware products, accessories, churan, papads and so much more! And after our dose of retail therapy, we also tried their authentic Delhi style street food, and it was all things delicious.
We so loved our little trip to the Blind School Diwali Mela last year, and are super excited for this year's edition as well. See you there!
Where | Blind School Relief Association, Lal Bahadur Shastri Marg, Near Hotel Oberoi
Here's Some More Pretty Pictures From The Event!