Thinking about a unique gift for someone special but just cannot find the time to go shopping? Or just in the mood to pamper yourself? Subscription boxes are just the thing you need! The anticipation of opening your box-ful of goodies is irresistible! We've scoured the net looking for the best of the best - read on!
1. My Envy Box

If you just can't get enough of the big brands in the beauty and cosmetics world, My Envy Box is the perfect fit for you! My Envy Box offers make-up, skincare, fragrances and lots more from Elie Saab, Givenchy, Davidoff and others. They also do hair care, skin care and shaving products for men. So go book yourself a mystery box and pamper yourself with the best!
Price | Rs 850 Onwards
Order Online Here | http://www.myenvybox.com/
2. The Violet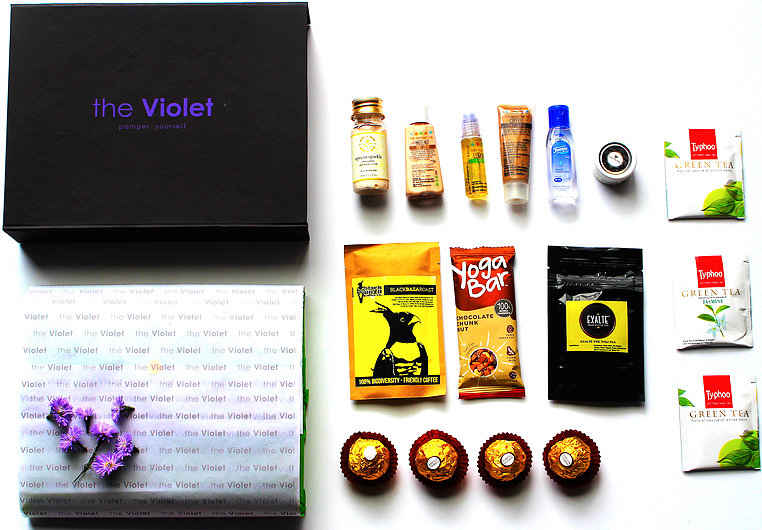 Considering the fact that each lady spends a minimum of 1,500 days of her life having periods, The Violet Box is designed solely to pamper all you goddesses out there! Their Luxury Period Box features exquisite goodies like Co Coffee Face Scrub, Nature's Co Lemongrass Foot Spray,  Tempo Hand Sanitizer, Black Bazza Yellow Roast Filter Coffee, Just Herbs Petal Soft Face Pack and loads more. Go sign up and revel in being the pretty lady you are!
Price | Rs 899
Order Online Here | http://www.theviolet.in/
3. Origin One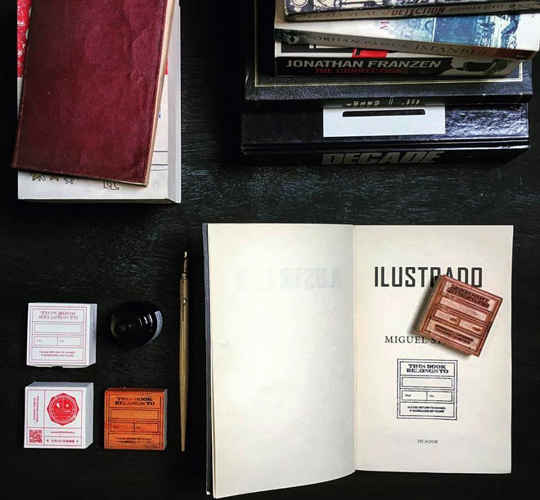 Designing and creating thoughtful, creative and functional products, Origin One offers India's first stationery subscription box and it's as awesome as it sounds! Their Mystery Box is stuffed full of handpicked stationery, art & design products and lots more. To keep things interesting, the goodies inside the box keeps changing every month. While making your bookings, don't forget to look for their scarves, bags, accessories and furniture & lighting fixtures!
Price | Rs 1,000
Order Online Here | https://www.originone.in/
4. The Little Bauble Box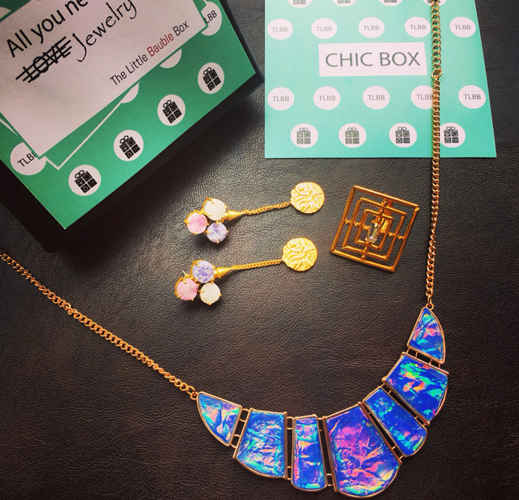 How about a fashion subscription box that perfectly understands your personal style and helps you pull it off in the best way possible? Well, The Little Bauble Box is certainly your fashion saviour! Just go through their style survey to make them aware about your style and preferences, and receive a box full of handpicked accessories you'll adore!
Price | Rs 2,500
Order Online Here | http://thelittlebaublebox.com/
5. The Moja Club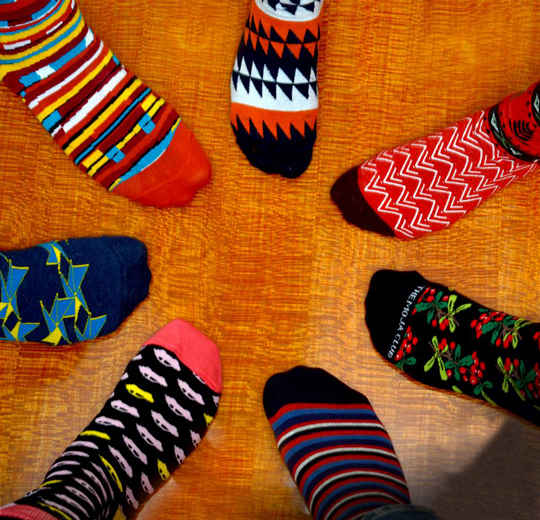 Now this one just knocked our socks off (pun intended)! A sock subscription service like no other, The Moja Club is bound to quench all your socks fantasies. Offering amazing designs, soft feel and comfort at its best, The Mojo Club will make your feet super happy. Being a one of a kind subscription box in India, this niche service is bound to win you over. Go try it for yourselves!
Price | Rs 369 Onwards
Order Online Here | http://www.themojaclub.com/
6. The Biblio Box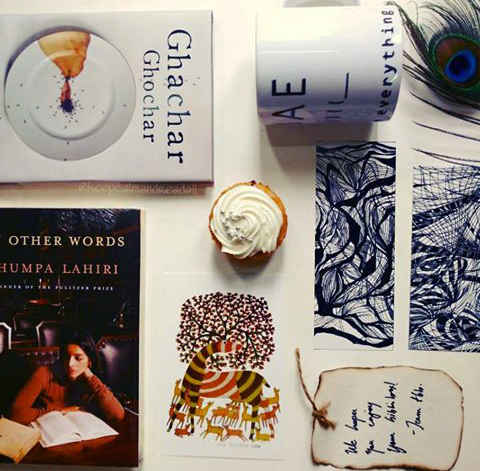 Here's some good news for all you bibliophiles out there, The Biblio Box brings subscription boxes solely for the nerds! With an endeavour to provide readers a unique and intriguing reading experience, they load up the boxes with two books and quirky merchandise to fawn over. They're happy to customize and offer a bevy of different kinds of mystery boxes. Go check it out - you know you want to!
Price | Rs 1,350
Order Online Here | https://www.facebook.com/thebibliobox/home
7. My Style Mile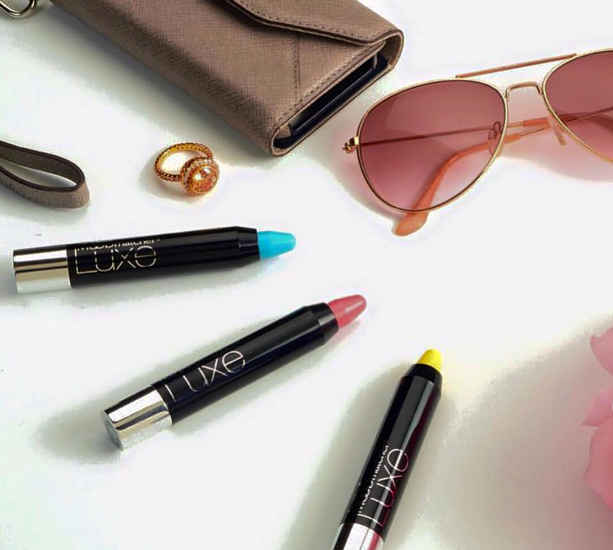 My Style Mile, or better known as MSM, offers beauty, grooming and lifestyle products like nail colours, lip balms & scented soaps, besides lots more. Their subscription boxes come in two varieties - MSM Express which has products from new and upcoming brands, and MSM Select, which offers products from established brands. So you can enjoy full sized products as well as deluxe samples of beauty products - all carefully curated, without enduring the pain of trying to choose from the various brands on offer! Cool. 
Price | Rs 495 Onwards
Order Online Here | http://msmbox.com/
8. Snackible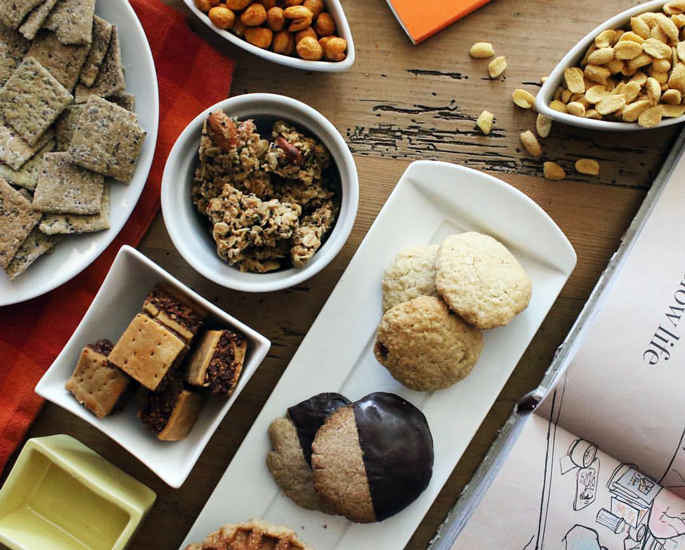 Providing healthy snack boxes, Snackible offers gluten-free and innovative snacks right at your doorstep! To make it healthier and to make it last longer, they keep their snacks devoid of any preservatives, and pack it securely with nitrogen to increase shelf-life. A concoction of health and deliciousness, Snackible is the answer to all your cravings. Don't forget to add their Belgian Chocolate Waffles in your box - you'll go crazy over 'em!
Price | Rs 299 Onwards
Order Online Here | http://www.snackible.com/
9. The Wagbox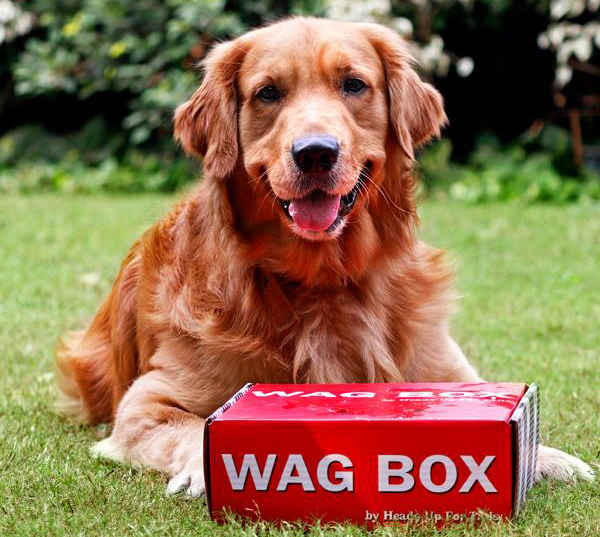 Want to shower love on your furry babies? Heads Up For Tails is happy to help you out! Providing a surprise subscription box for your dogs that will be stocked keeping in mind all the likes and dislikes of your pooches, they make sure the parents get more in the Wagbox than they expect. S go get your baby a surprise Wagbox and enjoy all the sloppy kisses and unconditional love from him! 
Price | Rs 1,999 Onwards
Order Online Here | www.headsupfortails.com
10. Bake Box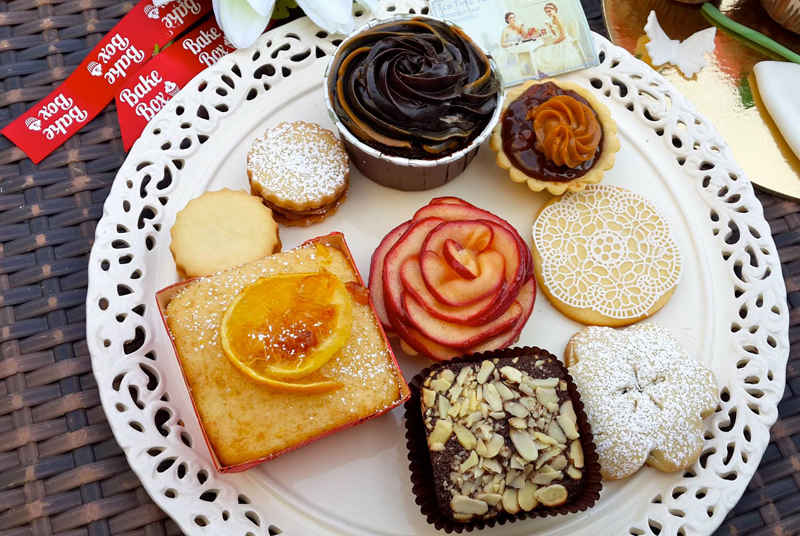 Featuring a new baker from Delhi every month, the BakeBox's offerings ought to satiate your sweet tooth cravings!. All you need to do is take a look at the baker and reserve your box. BakeBox simply forwards your request to the baker, who puts your box of heavenly baked delights together. Delivery can then be arranged depending on your preference. The cutest cupcakes and the most delicious tarts are just a click away!
Price | Rs 1,000
Order Online Here | http://bakebox.in/#the-bakers