Keema Samosa, Chowmein Samosa & More To Try @ Ram G Snacks & Food Corner In NSP
You think you love the traditional aloo filling inside your traditional samosa, but that's only until you try the mind-blowingly delicious innovations of this gem we just unearthed for you in NSP! Serving delicious and super innovative concoctions of samosas is Ram G Snacks & Food Corner. Channeling our desi cravings, we headed over to break the aloo-stereotype of this beloved snack and to fall in love with their creations. Read on!
Pizza Samosa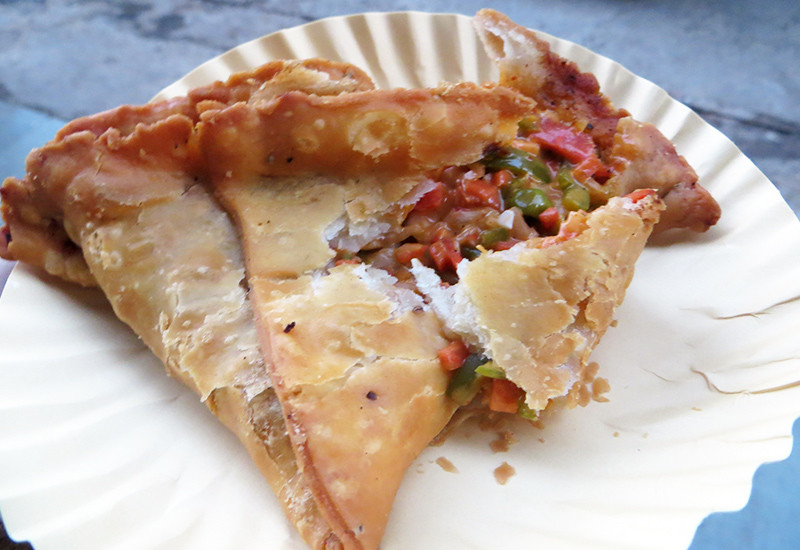 Right so we know that the magic word 'Pizza' reminds us all of melted cheese, chopped capsicums, onions and all kinds of veggie (or meaty) goodness, and that is precisely what the filling of their Pizza Samosa tastes like. Crispy on the outside and cheesy on the inside (omg), this samosa creation is a must try for all the right reasons!
Price | Rs 18
Chilly Paneer Samosa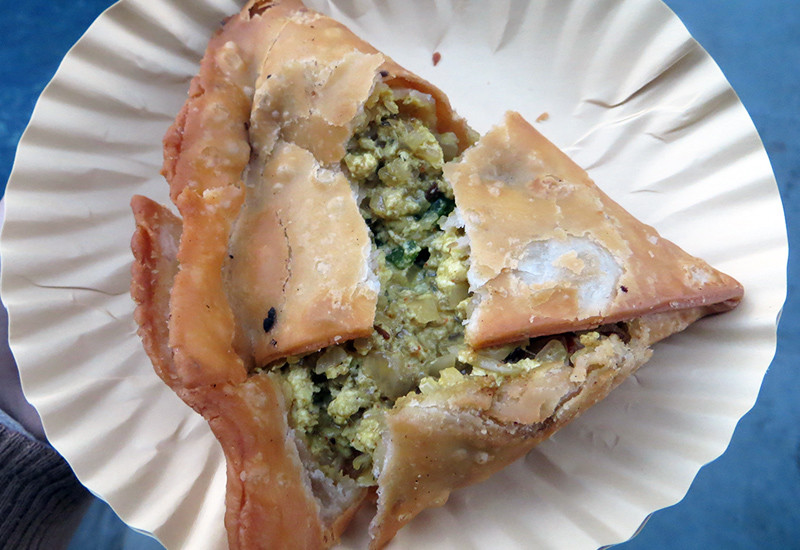 Next up was something like a Chinjabi samosa i.e. the Chilly Paneer Samosa. The paneer didn't seem as chilli-infused or as oriental as we expected it to be. Rather, it had juicy big slices of paneer that were tossed in desi masalas and mind you, that tasted even better. Don't believe us? Go check it out yourself!
Price | Rs 20
Keema Samosa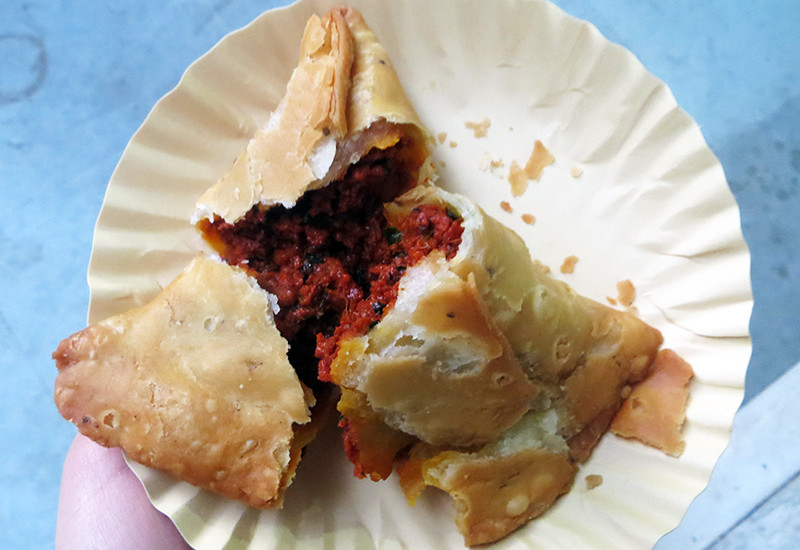 You must've heard (or gobbled up) keema pavs, keema paranthas and the like, but have you ever heard of Keema Samosa? Well, we were just as interested in trying this innovation as you are, and so we ordered one. The Samosa was slightly bigger than the usual samosas and was stuffed with a generous amount of keema which tasted absolutely delicious with the traditional coriander chutney. This one gets a thumbs up from us!
Price | Rs 18
Meetha Samosa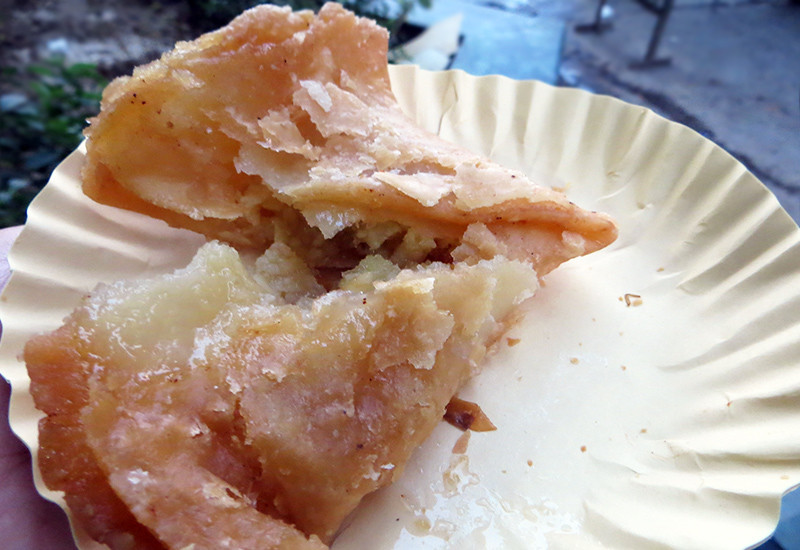 Who's to say that samosas are always savoury? Ram G Snacks & Food Corner knows exactly how to break all the stereotypes. We ended our samosa feast with a Meetha Samosa. Stuffed with mounds of khoya and dry fruits, this metamorphosis of the regular-joe samosa wasn't as absurd as we thought it would be!
Price | Rs 18
Chowmein Samosa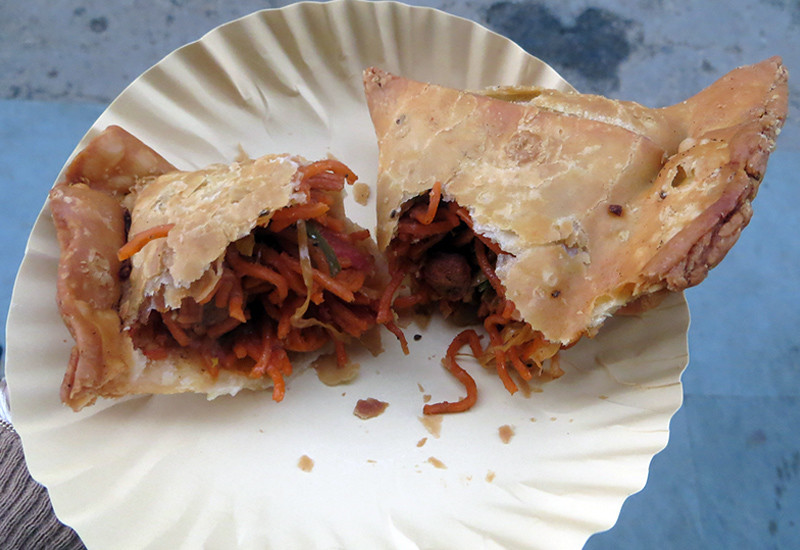 Bringing together the best of street foods, Ram G has invented a lil something called Chowmein Samosa, and it's everything you junk food lovers could ever dream of! It's like deliciousness packed inside deliciousness. The quantity of chowmein stuffed inside is plenty and a single serving of this samosa can keep an individual satiated for long. Yum yum!
Price | Rs 15
So now that you're aware of the mind boggling variety of samosas on offer here, you won't ever be able to settle for the traditional every time samosa cravings kick in. Head on over y'all!
Where | Ram G Snacks & Food Corner - 20, GDITL, North X Tower, NSP
Timings | 9 AM - 9 PM
Call Them | +91 8800 698 959
Meal For Two | Rs 150
Check Out Their FB Page | https://www.facebook.com/pages/category/Fast-Food-Restaurant/Ram-G-Snacks-Food-Corner-128658863982633/