This Store Is MKT's Best-Kept Secret For Affordable Jackets & More Starting @ Rs 300
At the extreme end of Majnu Ka Tilla, standing in the same lane as the famous Ama Restaurant, is a small but chic boutique with the trendiest of clothes and the cutest of bags - Glam Girls Boutique. Well, glam indeed! One look at this boutique and its glass windows and clothes on display, with shiny wooden flooring and classy designs and interiors that just scream high fashion - it might look a tad intimidating at first but take a leap of faith and step in, you won't regret it! Promise!
With everything fashion under one roof from lingerie to stylish bags to cute knitwear and classic black leather jackets with a twist and edgy distressed denims - Glam Girls Boutique is the one-stop shop for all your fashion needs. The best part - the clothes aren't as expensive as they look and are the trendiest as they're imported straight from the shopping destination on every fashionista's list - Bangkok!
What's In Store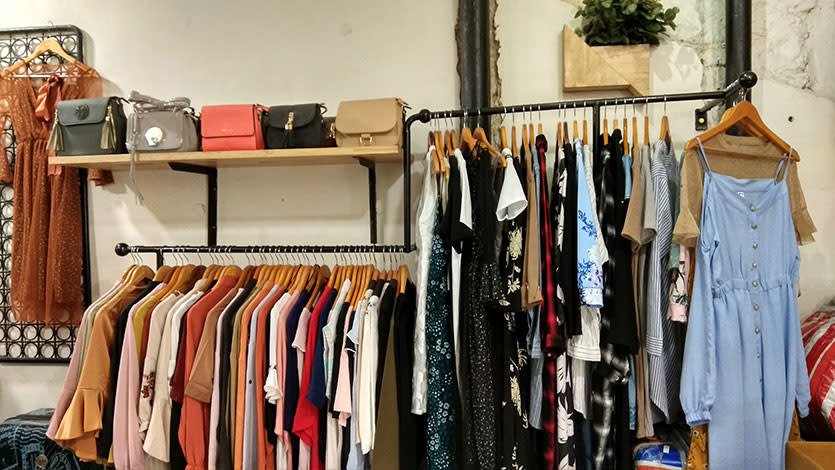 The real question is - what isn't?! From attractive backpacks to clutch bags, casual plaid shirts to distressed jeans, long-sleeved shirts with boat necks and delicate embroidered shirts along with long dresses that can take you from college to evening outings seamlessly. From basic shirts to muted-yet-attention-grabbing velvet ones to denim jackets with embroidery which is definitely 'in' this season - you'll find something here that your wardrobe needs.
The last time we were here, the owner informed us that the winter collection would come in by Diwali so you should definitely check it out for your seasonal shopping. Judging by the kitschy knitwear, bomber jackets and that kickass leather jackets we saw - their winter collection is certainly gonna heat things up for sure! So, go and check 'em out!
What We Loved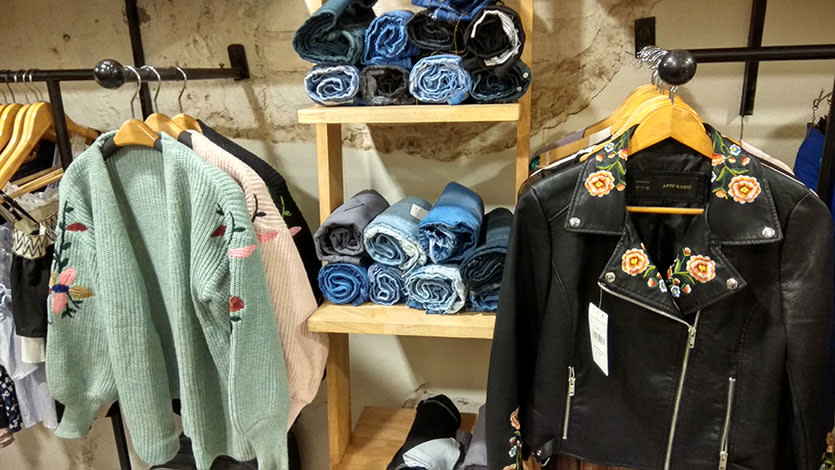 We loved everything about it and more, from the classy interiors that gave it a sophisticated vibe, especially the full-length vanity style mirror in their cute makeshift changing room. How their carefully curated collection of clothes were the amalgamation of various fashion styles - kitschy, classy, edgy and peppy - and how there's something for everyone here!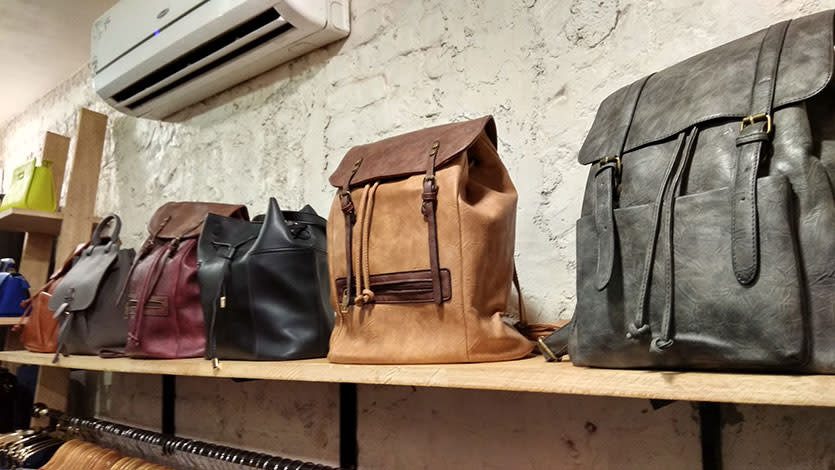 Plus, we loved their collection of backpacks and clutches - each one was just oh-so-cute! The best part, though, is that shopping here doesn't require one to sell their kidney. Although not the cheapest, they're still pretty reasonable considering the material, style and design. Each item here is the crème de la crème and can turn into a statement piece. With everything that one could need to up their fashion game in store, what's not love here?!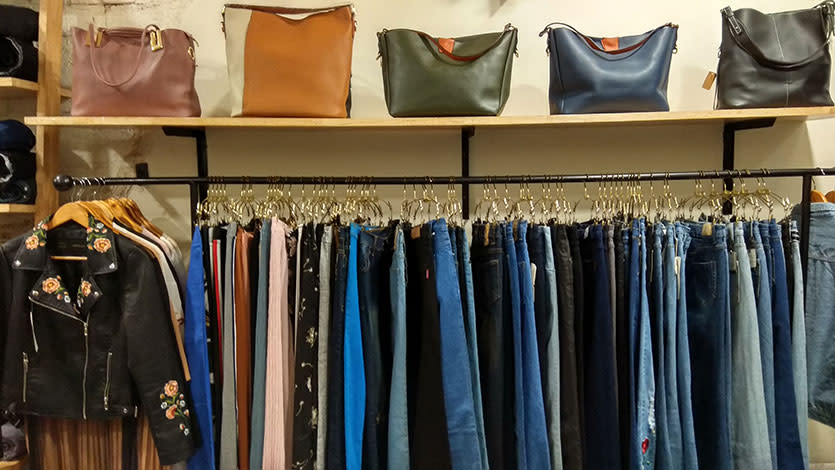 So the next time you're in or around Majnu Ka Tilla, make it a point to visit this boutique! Step in and have a knowledgeable affair with all the trending trends, go gaga over the cute AF collection, treat yourself to some glam goodies and feel like a million bucks in front of that Hollywood-style mirror!
Add to that the fair prices and unbeatable collection and you've got yourselves a winner! So whether you want to upgrade your wardrobe or just check out the latest in the fashion scene - head here and get your fashion fix at Glam Girls Boutique!
Where | Glam Girls Boutique - House Number 40, New Camp, Near Ama Restaurant, Majnu Ka Tilla
Price | Rs 300 Onwards