Meandering Our Way to Delhi's Hot Fav Spot For Street-Shopping - Janpath & Tibetan Mkt!
One would hardly come across a Delhiite who hasn't paid a visit to the famous Janpath Market. Towards the Inner Circle on Janpath Road lies the Janpath Lane, and a little further back on the same road (towards the landmark hotel The Imperial) exists the Tibetan Market. Janpath Market offers clothes & little souvenirs which are less costly than the Tibetan Market; however, there's a significant difference in the quality of products found.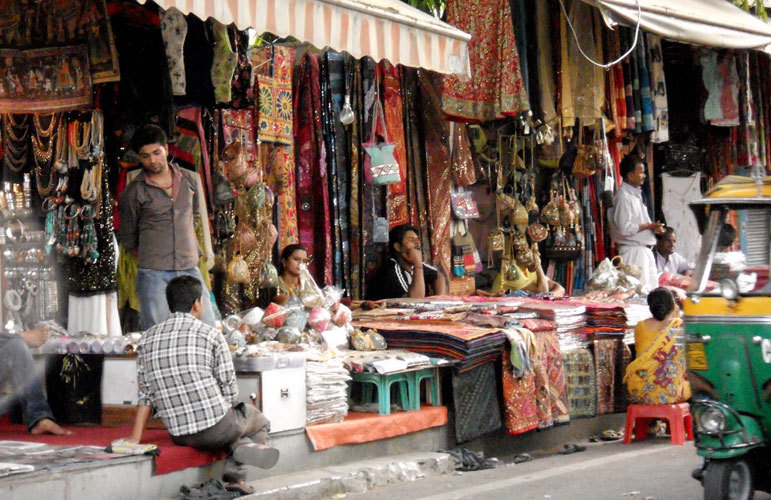 On entering the Janpath Market, one can immediately hear the ear-splitting shopkeepers screaming their vocal chords out in order to attract tourists & locals alike. Of course, preference is always given to the foreigners, on account of being able to extract more money out of them. Follow us as we take you through!
Little Treasures
Moving ahead, one can spot vibrant colours gleaming from all directions – be it shiny, cheap sunglasses, miniature god statues or even the sight and smell of fresh food lingering on in the market. For shopping, there are locally made clothes for all age-groups with brand tags all over 'em. Almost all shopkeepers speak English, some French and even Spanish!
One section of this market only houses hippie apparel, bags & wallets. These are very popular amongst the youth & college-goers; you might even come across many bargaining passionately for them. For book lovers, do look out for a 'New Book Land' sign as here you'll get tons of discounted books - old and new alike.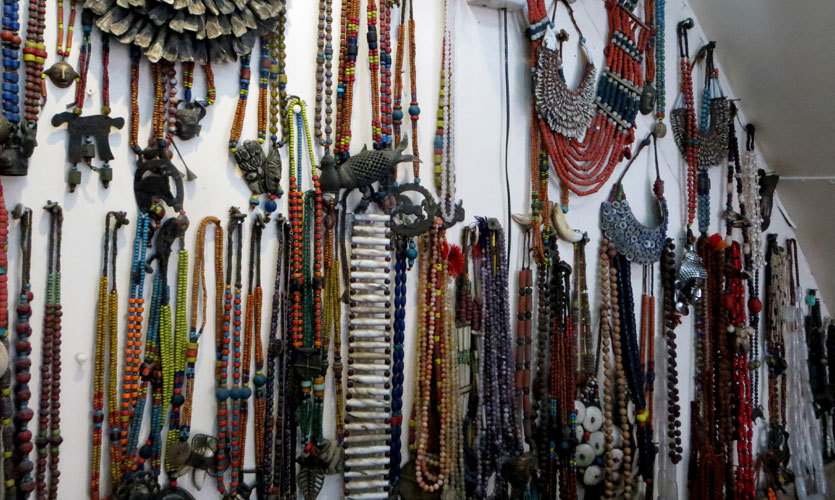 Then there are also shops where everything roughly costs only Rs 125 – a steal for the price-conscious shoppers. Another section of the market offers ethnic Kashmiri, Rajasthani & Gujarati clothes as well as heaps of junk jewellery. Adjacent to Janpath Lane, there are a couple of shops where food is plentiful and scrumptious. For Rs 20-30 you can have steamed momos, hot dogs or paneer kulchas. This about sums up the beautiful chaos that is Janpath Market.
The Refugee Market
The Tibetan Market was established by Tibetan refugees and has been standing stalwart here since pre-Independence days. There exist many Tibetan settlements in other parts of the country and yet, nowhere else will you come across as many varieties of cultural & historical artifacts – things such as Tibetan long horns, Buddhist gods, brass utensils & various antiques such as clocks, phones cameras & gramophones - et al.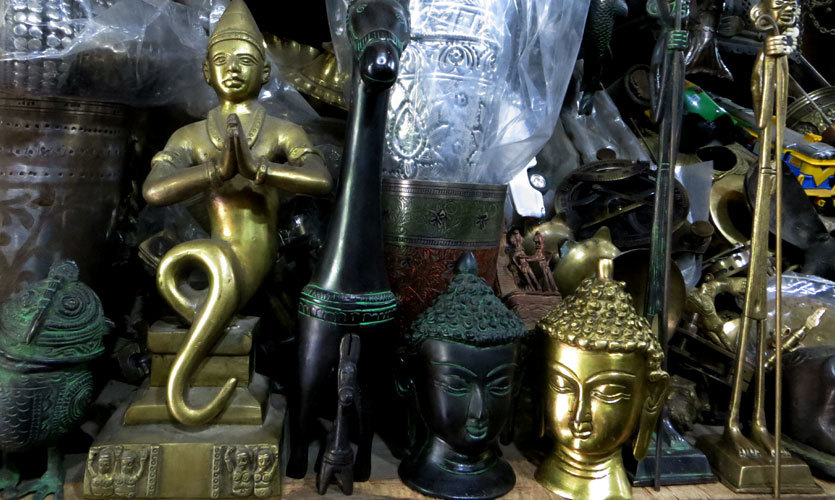 Aromatic odours of incense sticks & perfumes mark this market. Most of the foreigners are found looking out for souvenirs with their guides. The shopkeepers sometimes hike their prices by as much as 50% seeing a foreign customer, hence, it is advisable to shop wisely and do a little research before buying. Carry less hard cash & be very wary of pickpockets! If you're with children, always keep an eye on them as this marketplace can be overcrowded at times.
The markets can be reached via Sansad Marg or Janpath Road. The nearest metro station is Rajiv Chowk. Parking is a big problem in this area, if you're travelling in a private vehicle, Palika Bazaar Parking is right across the road where you can steal tremendous bargains for all things electronic!
So make an all-day plan this weekend, gather your gang and gear up to take in street-shopping, Dilli style!