Marshmallow, Granola & Champagne Chocolates! Here's Our Take on All Things Chocolate
If you're a hardcore chocolate aficionado then you'll be super happy to know about All Things Chocolate! They're known for coming up with stupendous concoctions of chocolates that are bound to stun you and take your tastebuds on an unforgettable rollercoaster ride. 
Being die-hard chocolate lovers ourselves, we got our hands on a few bars of chocolates from All Things Chocolate and here's our take on 'em. Read on!
All Things Birthday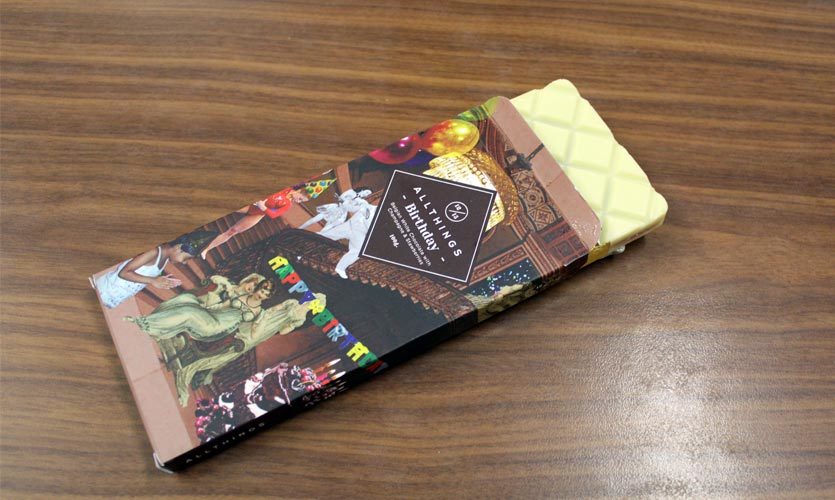 We ordered a bar of All Things Birthdays and the whole concoction blew us away! The Belgian white chocolate bar had perfectly encapsulated the strawberry marmalade within and was beautifully mingled with hints of bubbly champagne's pungent flavor. Though it was a tad bit too sweet, this hybrid of flavours blew us away! 
All Things Monday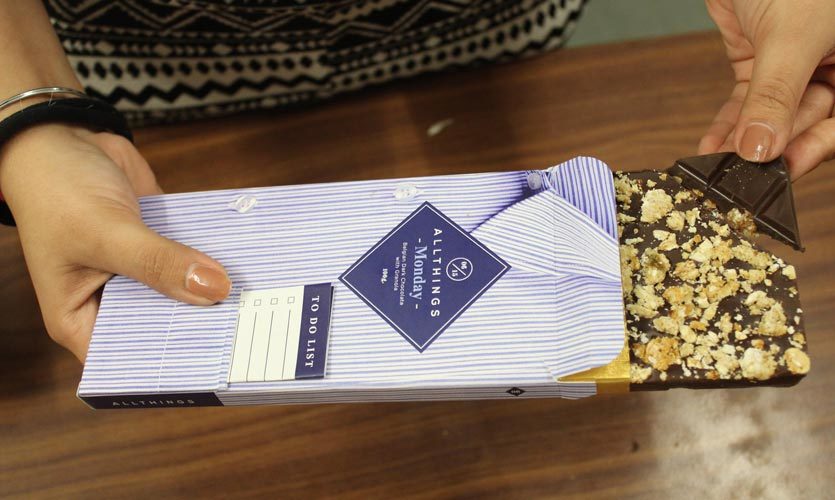 If all Mondays could be as good as these, we'd stop hating them! We ordered ourselves a bar of  All Things Monday and absolutely loved it. There's just something about dark chocolate that makes you want to devour a piece or two. But this one made us eat the whole bar all at once! The dark chocolate had the perfect amount of bitterness and that much needed tint. The highlight of this bar was definitely the crunchy and the chewy granola bits within.
All Things Winter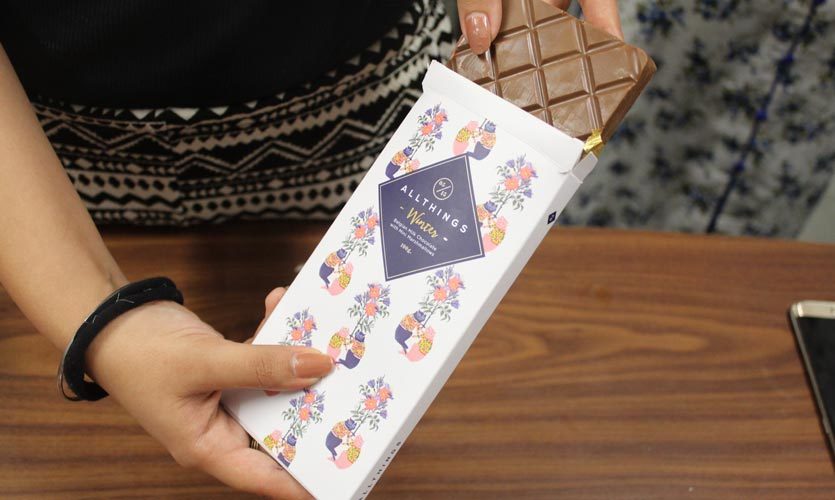 Since winter is on the way and there's nothing better than snuggling under a blanket with a bar of chocolate, we had to order All Things Winter from them. This one was made of milk chocolate and had mini & colourful marshmallows embedded in it. Not only does this one sound good and look good, but it tasted good too! A big thumbs up for coming up with such an amazing wintery concoction All Things Chocolate.
Having tried such interesting chocolate bars, we must say that All Things Chocolate is a must try for all you chocolate lovers out there - go order!
Must Tries | All Things Monday & All Things Winter
Ratings | 3.5/5
Order Online Here | http://theallthingsshop.com/