Makeshift Markets, A Historic Bridge & Now A Busy Thoroughfare: Barapullah In Delhi
Picture Credits: City Spidey
Barapullah is a very busy road passing by Humayun's Tomb and Khan-i-Khana's Tomb and not very far from the always crowded Nizamuddin Railway Station. An open sewer runs through it, it's broad and the water is always black. Nobody tells you that it used to be a stream, a tributary to Yamuna in more glorious times and that now it is literally a stinking drain that adds to the pollution of Yamuna.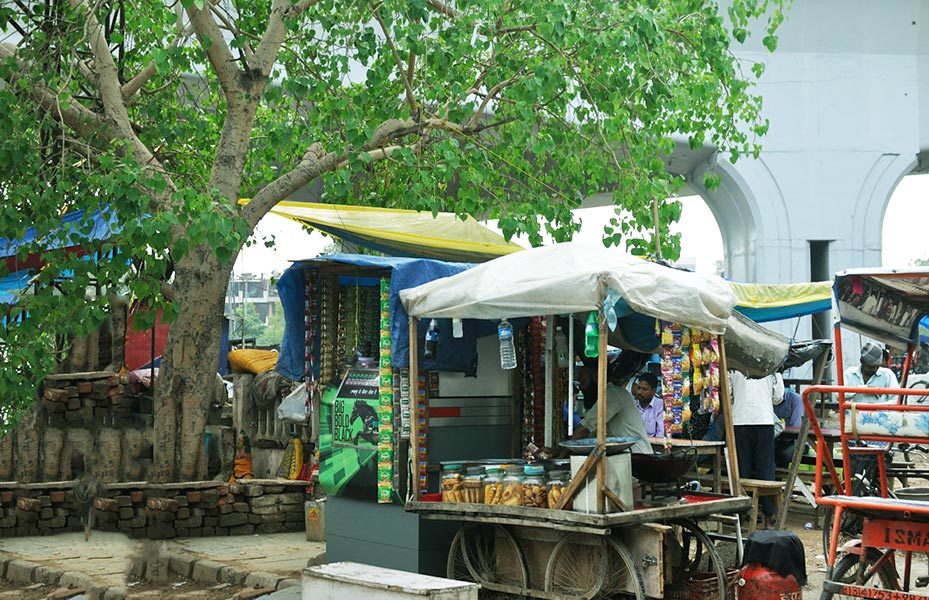 There also used to be a small bridge probably built in the Mughal era that enabled the traffic to cross this drain for ages. Later on, a parallel bridge was built but traffic grew faster than that and so eventually the mega project of Barapullah Elevated Road was taken up at the time of the Delhi Commonwealth Games.
A Tale Of Muddled Planning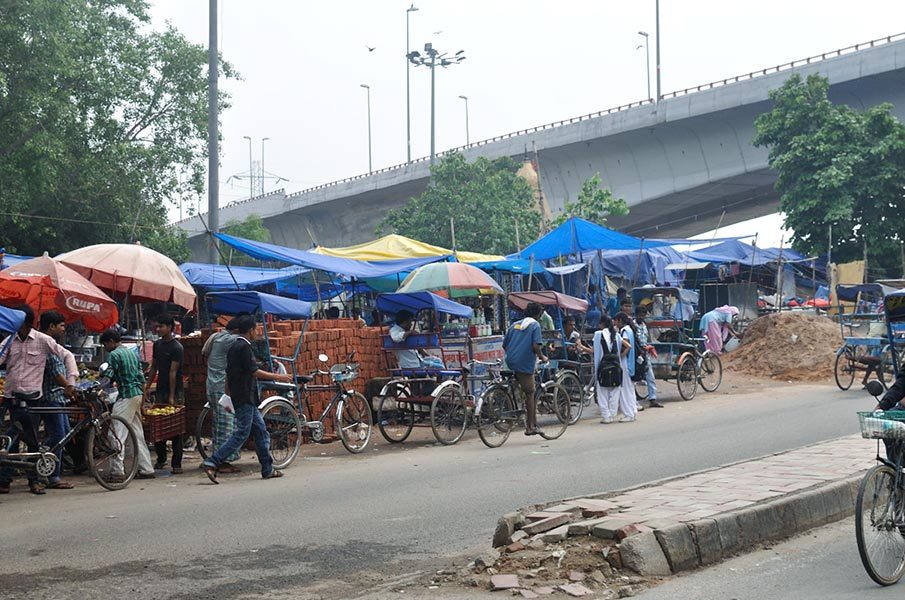 Now the project was necessary considering the increasing pressure of population and traffic, but it also showed complete disregard to the heritage of the city. So as of now the new overbridge has marginally eased traffic but has completely overshadowed the historic bridge which is almost invisible now. More roads are being planned and a maze of swanky over-bridges crisscross the entire area, thus connecting Nizamuddin and Sarai Kale Khan ISBT to JLN Stadium and other important parts of South Delhi.
Makeshift Markets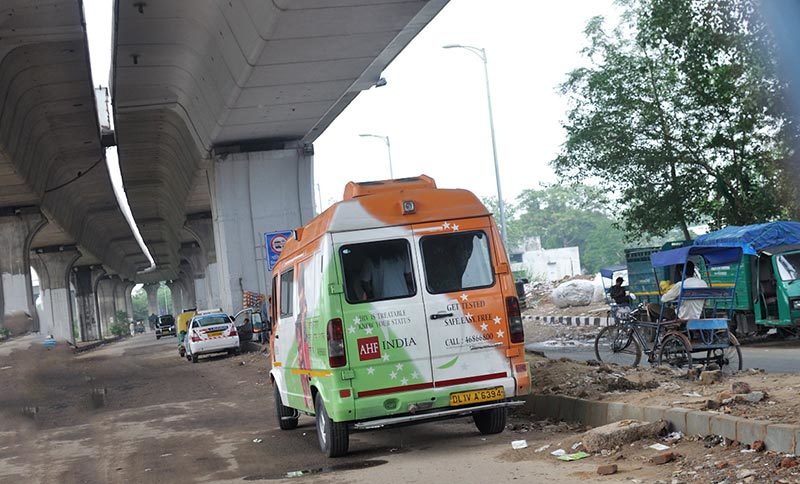 The surrounding areas of the old bridge were used as makeshift markets. Most of the encroachments have been cleared when the new bridge was built. The traders had to retreat a bit and probably some of them moved eastwards nearer to Nizamuddin station where such markets still thrive. Rows of temporary shops selling vegetables, fruit and meat line this area. If you try a little harder, you will find tea stalls and other eateries selling fresh snacks and packed items interspersed with makeshift saloons. 
While it is fascinating to explore the markets for their rustic, old world feel, it is also difficult due to extreme crowds as well as the stench of the open drain. The entire local transport system there is dominated by cycle rickshaws and it is very difficult to move around during peak hours, especially if you're planning to drive your own car through these roads.
A Lesson For The Future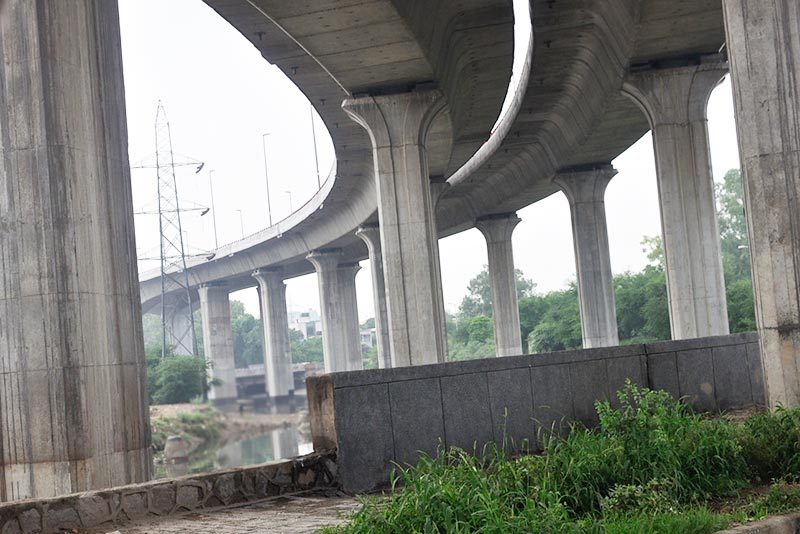 The historic bridge is now practically lost. There are hundreds of monuments in Delhi and apart from a few big ones, the rest are always under existential threat from the administration itself if not from the encroachers and builders. There is a need to have a comprehensive policy regarding such constructions near heritage monuments. 
We regret that the historic bridge now lies neglected and forgotten, but there is no doubt that the new elevated overbridge has improved traffic conditions substantially!