Made The Cut Off? Woohoo! Now Try These Amazing Street Food Thelas In North Campus!
Freshers, it is that time of the year again! You have swept through the Class XIIth results, queued in the scorching Delhi heat for DU admissions and not to forget, have endured countless sleepless nights. Having survived all that, we decided to give you guys a yum-o-licious welcome involving mouth-watering street food in the nooks and crannies of North Campus.
Little Hut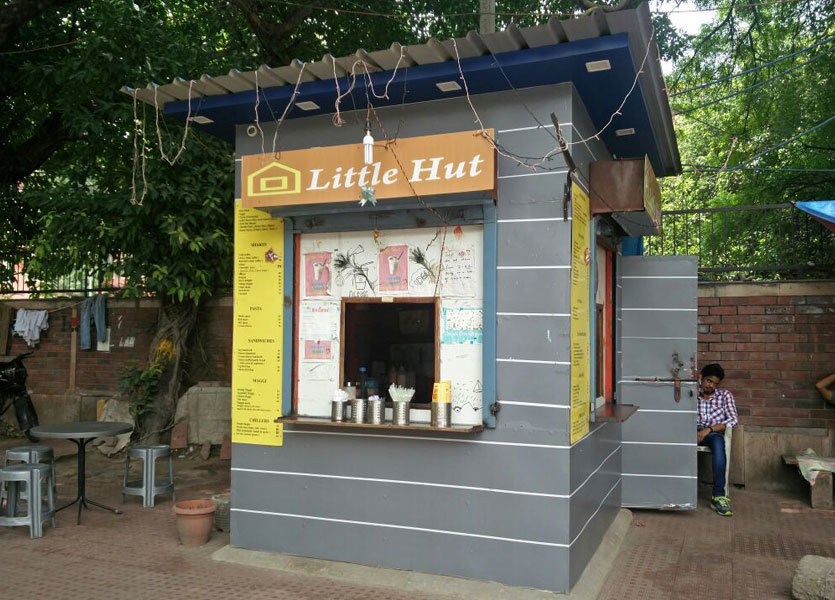 Got a sweet tooth? Don't worry the streets of North Campus has something for everyone. You don't have to go Hudson Lane to grab a delicious Oreo Shake as this Little Hut serves some amazing them right here. Earlier known as XCO - Xchange Over Coffee, this Hut is a rage amongst the students for its shakes especially the Chocolate Love made with Brownies, Oreos and Choco Chips a.k.a. awesomeness! Along with this, one can also grab delicious burgers, pasta, sandwiches and of course Maggi.
Location | Patel Chest Road, Opposite to Miranda House
Hot & Fresh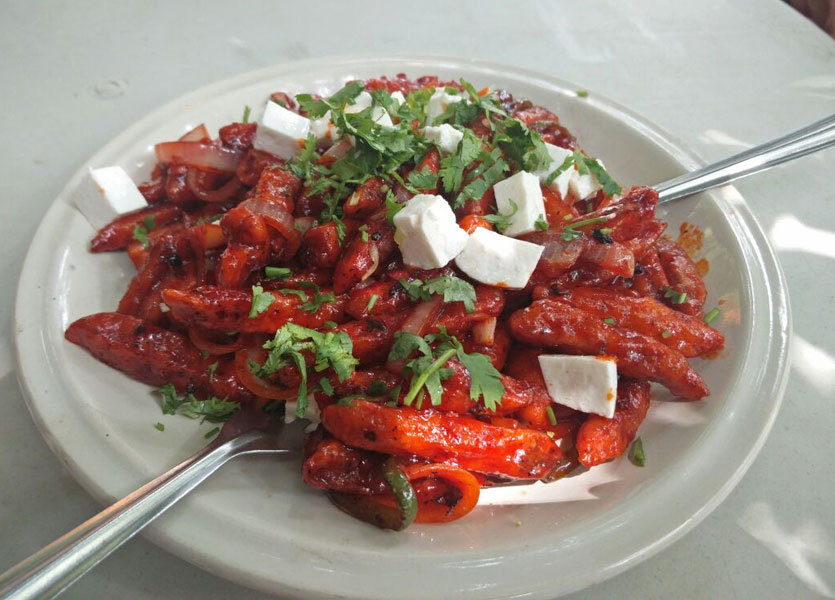 Short on cash but craving a scrumptious Chinese meal? North Campus has got you sorted for that too. Head to this van known simply as 'Hot & Fresh' located near the Patel Chest Institute for a mouthwatering Hakka Chinese meal. The joint serves a menu fit for a king with everything from soups to over 15 kinds of noodles, momos, burgers and macaroni. Chilli Potato and Chilli Chicken are however the craze amongst the students and naturally are the hot sellers of this joint. And don't worry about standing and eating, the place has a decent seating arrangement, and that too, under a tree.
Location | Shreya Mitra Marg, Near Gate No. 2, Patel Chest Institute
Campus Corner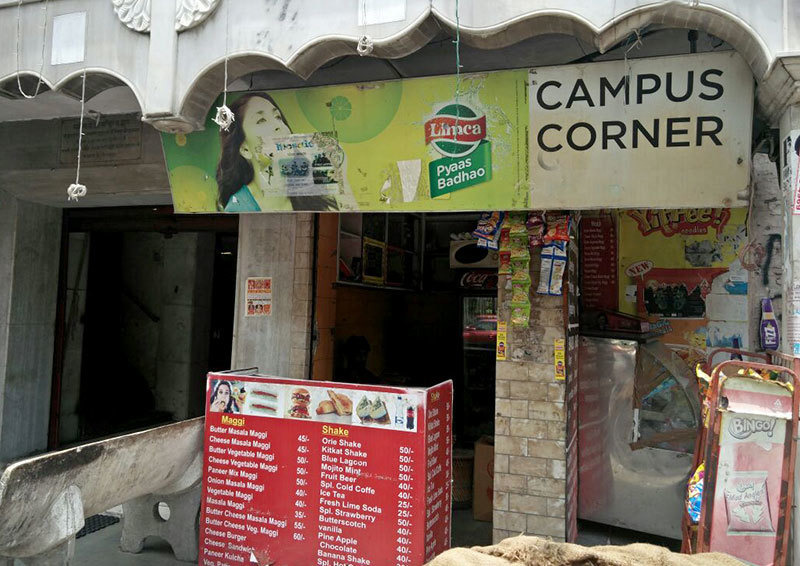 A few shy walks from the Kirori Mal College, en route to Kamla Nagar, this petite looking joint is perfect for a casual outing with your college buddies, especially those from nearby colleges. Like most of the joints in the Campus, the place serves some lip smacking kinds of Maggi and shakes. Along with this, the place can also be your revered place to grab a chilled bottle of Coke and a packet of chips. Do try their Butter Cheese Masala Maggi and Butterscotch Shake when you there!
Location | Near Hanuman Mandir
Quick Munchies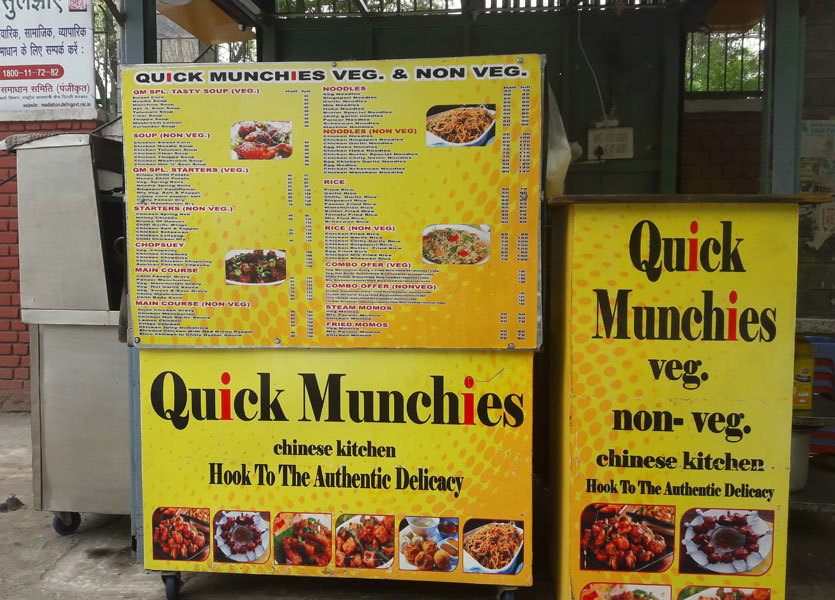 Much like the name of this joint, this place is well known for quick bites for those teeny-weeny cravings between classes. It's a typical Hakka-Chinese joint with no seating arrangement but well worth visiting. From Noodles to American Chopsuey, Spring Rolls and Chilli Chicken, this novel looking joint, serves some mouth-watering delicacies. Quick Munchies could very soon be your go-to-go hangout spot!
Location | Next to Hansraj Hostel Gate
Sheela Maggi Point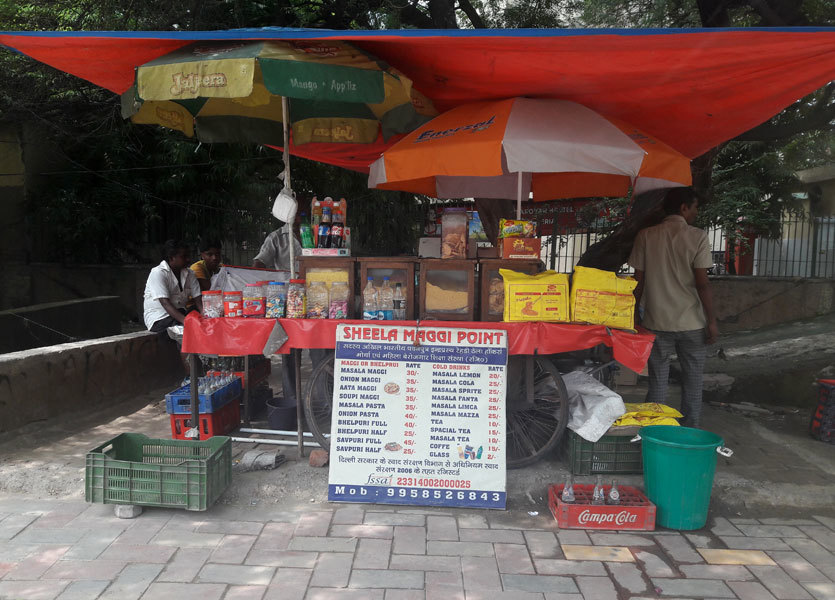 This modest looking joint en route to the metro station is a much revered food stop for by passers and students of S.G.T.B. Khalsa College. Sheela Aunty, the owner of this joint makes lip-smacking Maggi, Maggi Pasta and her Chai is a personal favourite for many. In addition to this, the joint also serves Sev Puri and Bhel Puri besides slurp worthy drinks like Masala Coke, Masala Fanta and Masala Sprite! 
Location | Near The International Student's House
Chandan Tea Stall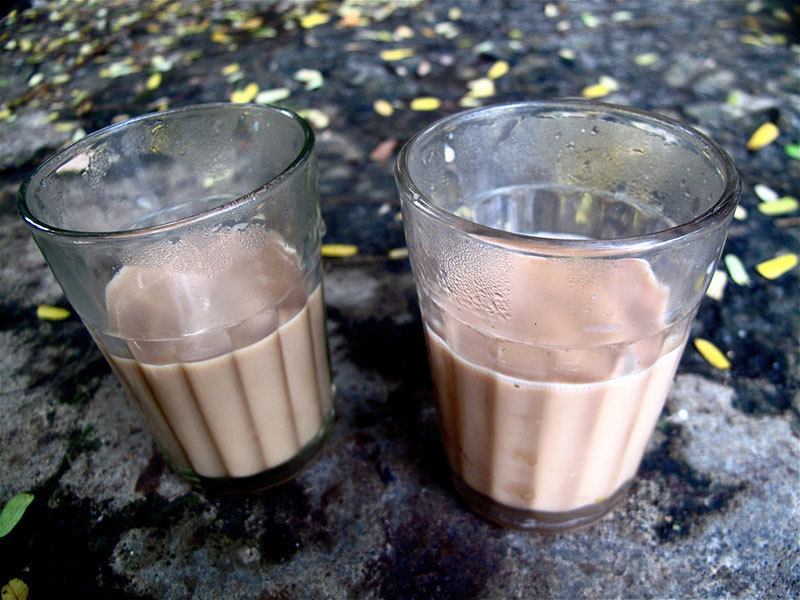 No, not the one on The Kapil Sharma Show, this Chandan Tea Stall is right beside the Arts Faculty and opposite to SRCC. Owing to its incredible position this stall is flocking with students and professors alike. The place has some delightful options that go perfectly well with their tea like Bread Pakora Chaat, Samosas and Patties, and certainly not to forget the all time student fav - Pasta, Noodles and Chilli Potatoes! The seating arrangement here is slightly uncomfortable with small stools but that shouldn't stop you from trying their food!
Location | Next to Arts Faculty
So freshers there you go! Start the next phase of your life right with these local food stops at North Campus. You're gonna love it!