Macaroni High Rise & Pizza Sandwiches: 4 Delish Sandwiches To Try @ Hungry Hackers
Hungry Hackers would be the perfect choice if you're totally in the mood to try funky new sandwiches! A vegetarian's haven with a friendly open ambience, the place has seats facing the road in front of you. The place becomes livelier as the sun burns low and the music soars high.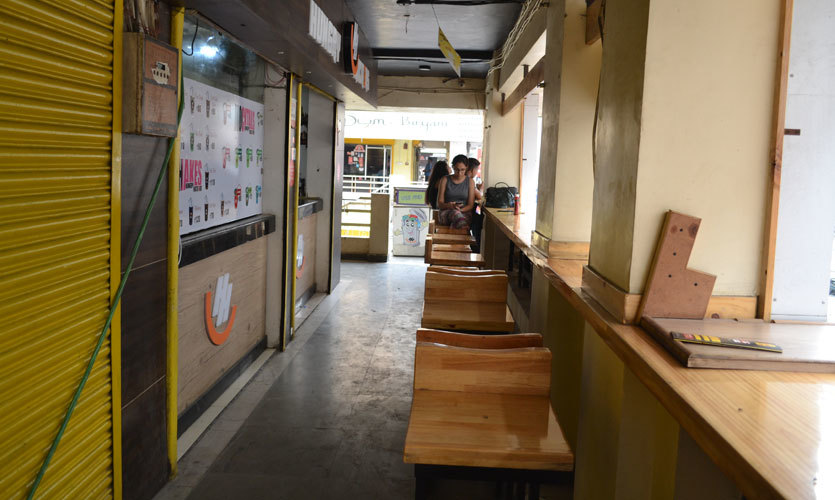 It's the best adda for your gossip and chilling sessions in the evenings. Apart from really delicious sandwiches, they also offer burgers, shakes, pastas, mocktails and salads alike. Come on over for a sandwich trail y'all!
1. Macaroni High Rise Sandwich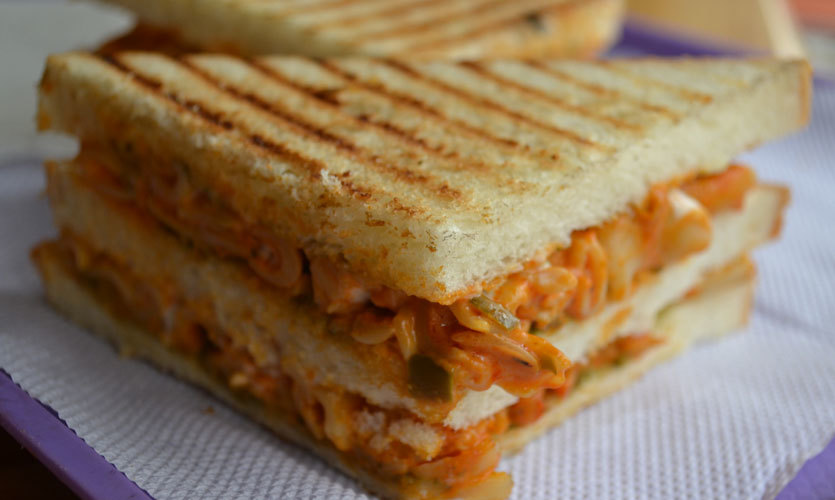 The size of this sandwich will shock you - you can happily bid your hunger pangs goodbye with this one! If you're a macaroni lover, you'll love this one no end. The layers pinch together onions, capsicum, mayonnaise and macaroni and all of 'em together = foodie bliss! This one would be a 'Fulltoo Wholesome Meal' as the Hungry Hackers put it!
Price | Rs 90
2. Pizza Sandwich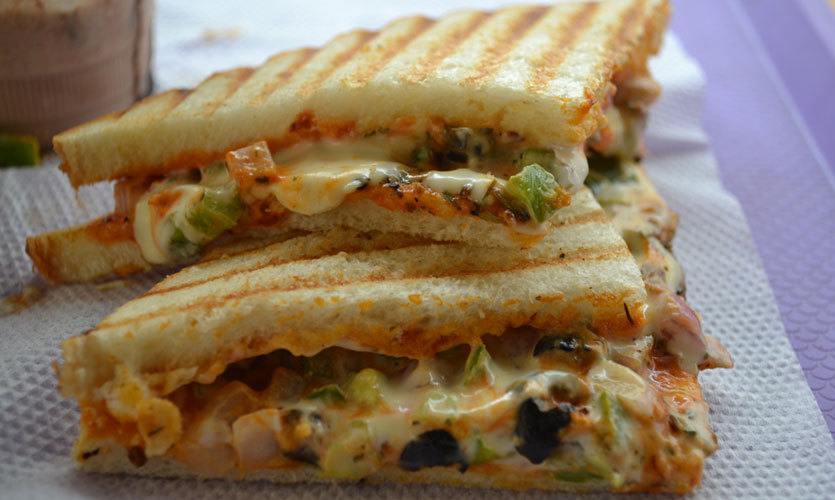 Our personal fave here stays this beauty delighting our taste buds with our beloved pizza stuffing. The bread layers compress olives, jalapenos, cheese (salivating yet?), pizza sauce and everything required for you to love this snack. Upend loadsa ketchup right on top to make it more scrumptious. Nothing better than having the best of both worlds, and enjoying the taste of pizza in a sandwich!
Price | Rs 90
3. Hunger Daddy Sandwich
They say the Hungry Daddy is the Rajinikanth of all the sandwiches at Hungry Hackers! This one is especially for those who always make room for more in their tummies. Forever hungry souls need to head on to this joint and try this filling sandwich. This one had a double layer of bread and stuffing; with basic veggies and aloo tikki in it, you cannot miss out on feeling gratified by this one. A dollop of mayo on its top layer made it yummier and lip smacking! 
Price | Rs 110
4. Kid Corn Grilled Sandwich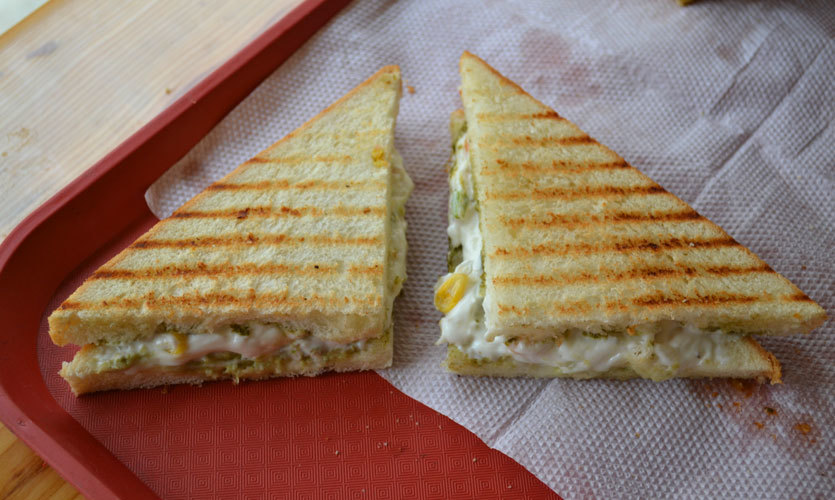 If you're in the mood to keep it light and delicious, then this one would be a good choice. This sandwich is perfect for those who like it a little bland and not too spicy. Comprised mostly of copious masses of corn, this one was simple, satisfying and yummy! 
Price | Rs 60
Head to this joint with a starving soul and devour all these nummy sandwiches. Have your chill scenes right here with an endless supply of yumminess and a tinge of craziness!
Location | SD 122 Jaipuria Sunrise Plaza, Indirapuram, Ghaziabad