Lusting After A Glowing Spring/Summer Look? Here's Our Top 5 Picks From Rent A Closet!
Rent A Closet has been a game changer when it comes to high-end fashion rentals! Right from designer outfits to jewellery and footwear options, you imagine the look and they'll offer you the best available options to choose from. Rent A Closet is your answer to the #Trending fashion extravaganza that's synonymous with the 'Big Fat Indian Wedding'. But whether it's last-minute cocktail dress hunting or the bridesmaid outfit, Rent A Closet can be your saving grace and stand up to the need of the hour. Rent a look or Buy a look, they have options galore for you to work with and look your best on every occasion - no matter how great or small.
Here are our top 5 picks for Spring/Summer 2017 from their closet!
1. Varun Bahl Pale Pink Flared Dress In Georgette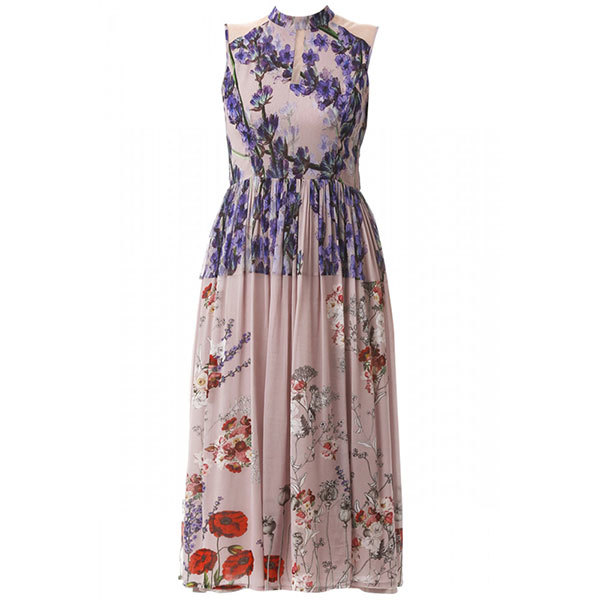 This one's our top favourite when it comes to spring dresses to flaunt in 2017! Designed with floral motifs running across the dusty pink georgette material, this would give you that airy feel and fresh look. If details make you drool, then this flared dress with net on the shoulders and neck add on to that splendid look. Try this for a lunch date with a cross-body sling bag for that perfect outdoorsy look!
Get The Look | https://goo.gl/08gOkW 
2. Rimple And Harpreet Narula Blush Pink Chanderi Silk Embroidered Anarkali Suit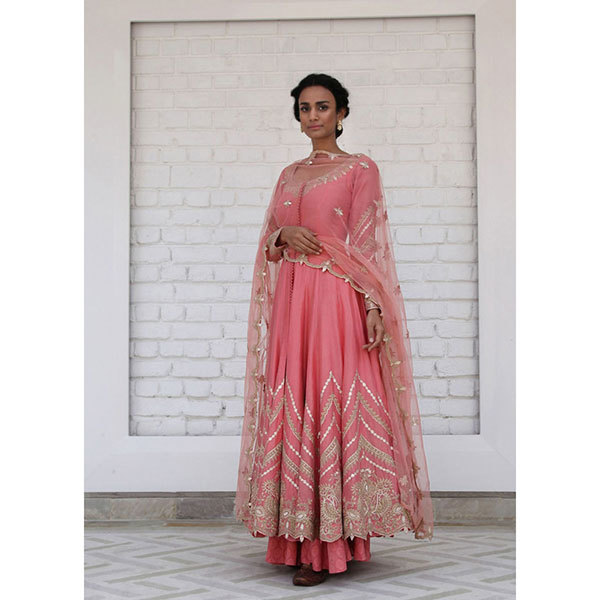 We've met our perfect match for that absolutely smashing day-wedding outfit! This blush pink chanderi silk anarkali is your best friend on a warm, sunny day. The lightweight fabric in a soft pink shade with intricate threadwork in beige, gold and silver will add to your elegance! Get those eyeballs rollin' with this beauty paired with golden accessories to slay the day-wedding look!
Get The Look | https://goo.gl/nzPvLh 
3. Varun Bahl Light Peach Flared Dress In Net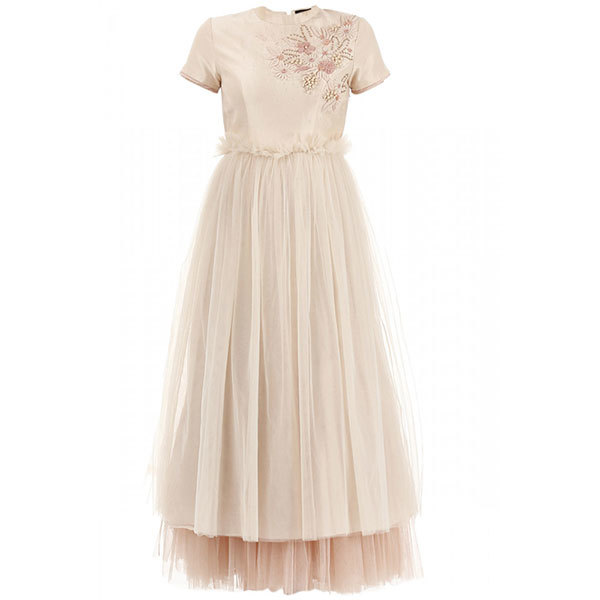 We're irrevocably smitten with this peachy maxi gown by Varun Bahl that comes with net detailing. This elegant piece is fashioned in net and textured crepe with floral handwork at yoke embellished with pearls, beads and thread work is a great choice for evening wear.  The net detail along with the floral motif adds that perfect element of glam which makes it just the thing to sport for an evening get-together!
Get The Look | https://goo.gl/osjrn7
4. Varun Bahl Pale Pink Embellished Lehenga In Silk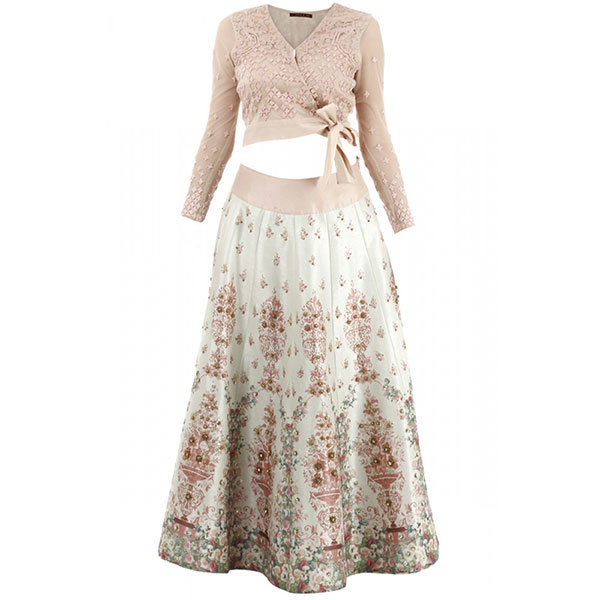 No celebration is complete without the appearance of the beloved lehenga! We're currently loving this Pale Pink & Mint Green Lehenga by Varun Bahl for its versatility making it a perfect choice for any occasion! Crafted in silk and studded with stones & sequins all over, it features a net blouse embellished with pale pink beads and comes with a mukaish work net dupatta! *WOW* This one would make you the talk of the town instantly! 
Get The Look | https://goo.gl/jqpg7T 
5. Crave Connect Pink Floret Tale Sandals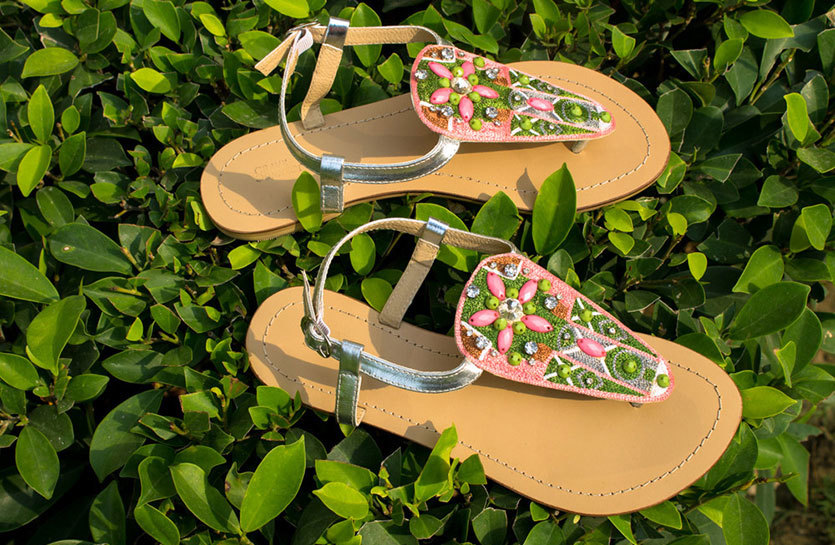 Nothing shouts spring better than this bright pair of sandals! With bright green and neon pink covering the top, it can work well with both ethnic and western pieces. We're in love with the little details like the tiny crystals thrown in here & there. How *CUTE*, we say?! You could pair them with a beige tunic or an off-white raw silk kurta to give the outfit that pop of spring hue!
Get The Look | https://goo.gl/GY1T5w 
Where | Epicuria Mall, Nehru Place Metro Station
Rent or Buy The Looks Online Here | http://www.rentacloset.com/
Check Out Their FB Page | https://www.facebook.com/atrentacloset/