Located Right In The Nexus Of The Aravallis - The Lalit Mangar Is The Perfect Staycation For All Delhiites!
Nestled in the tranquil Mangar Bani Valley housing over 6 lac trees, in the lap of the Aravallis, at an hour's drive out of the Capital, lies this captivating piece of property that welcomes you to view the city from its fringes and explore its many layers! 
You've got to go visit this beauty to experience the sound of silence or indulge in outdoor activities - from natural therapies at their in-house Time Reversal Spa to rock climbing and picnics, you can have it all at The Lalit Mangar - here's how!
A Visual Architectural Pleasure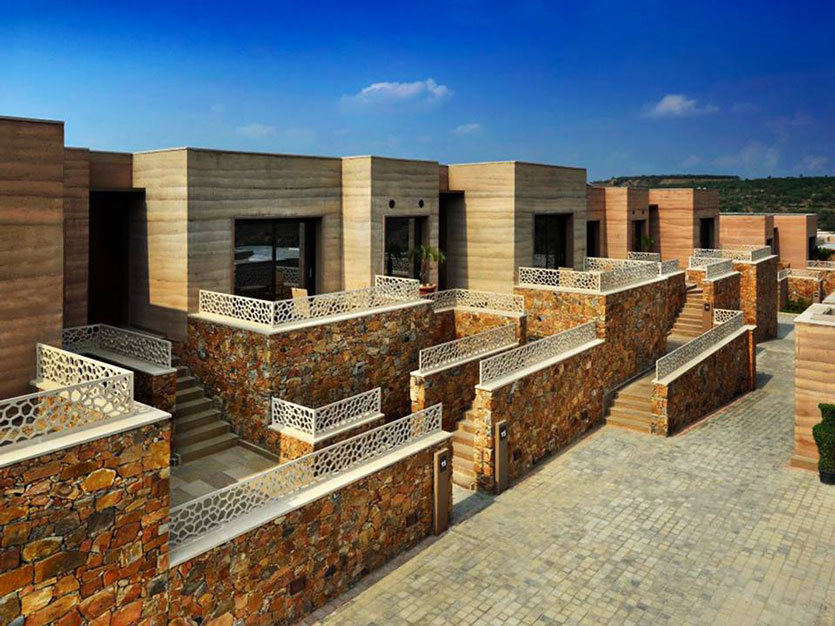 If art and architectural exploration makes your heart flutter, then this landmark is sure to impress you! This uniquely designed earth rammed architecture uses earth chalk and gravel in layers. The building has well insulated 15 inch thick walls that remain cool in Summer and warm in Winter!
If you happen to take a close look, you'd be amazed to find out that each wall has a different pattern, shade and colour because of the variation in soil mix and working. The rammed earth is non-toxic by nature and breathable which makes your stay extremely comfortable.
The Mangar Bani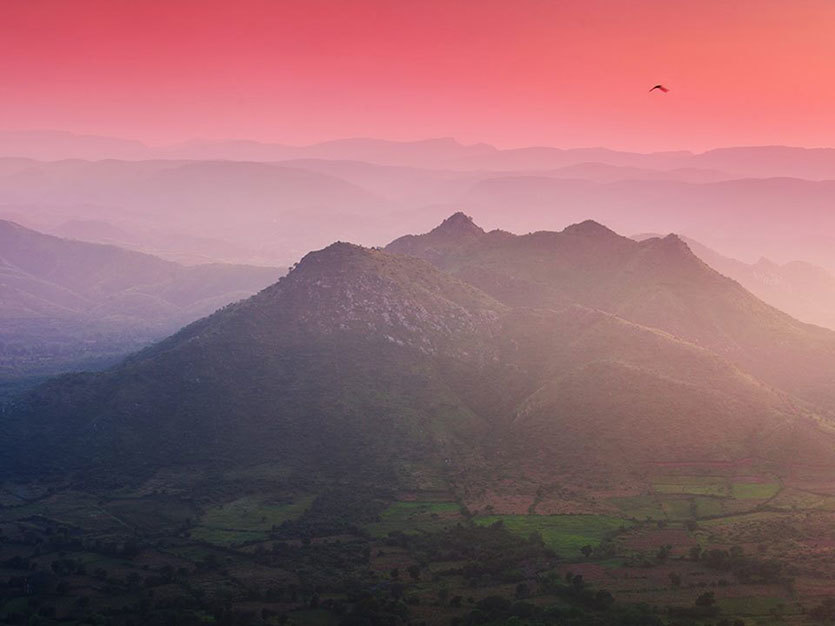 This opulent forest grove harbours a rich flora & fauna and is breathtakingly splendid when you experience its natural ambience. The locals revere it and protect it as their own! This virgin land has remained untouched by kings and even colonizers. It remains nestled peacefully in nature's lap.
Splurge & Pamper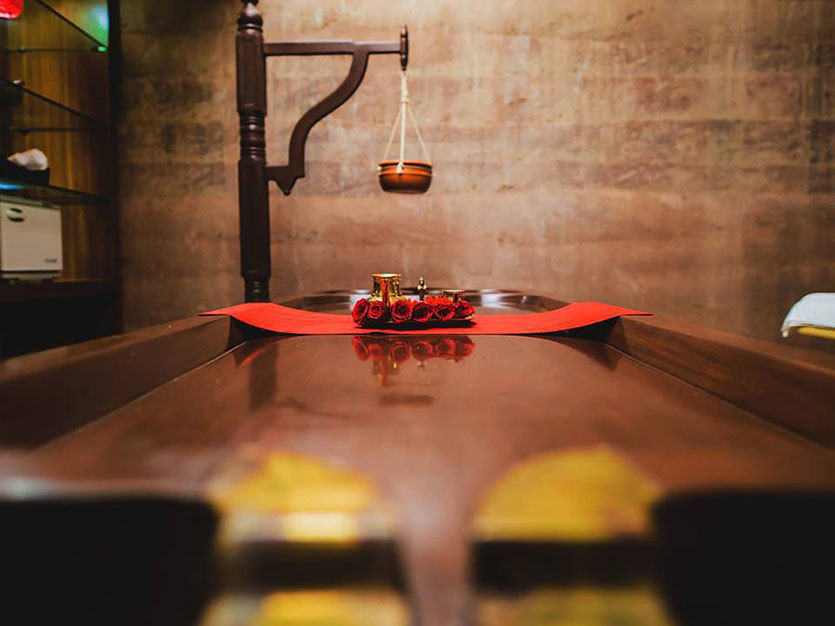 Offering you splendid view of the Aravalli range, the suites come with a multitude of features like In-room Dining, Mini Bar, Concierge Service, Electronic Safe and what not! Enjoy alfresco dining in the company of fresh air or enjoy an a la carte buffet to your liking. Take a swig at the bar and enjoy their finest wines or single malts, it's the perfect to unwind!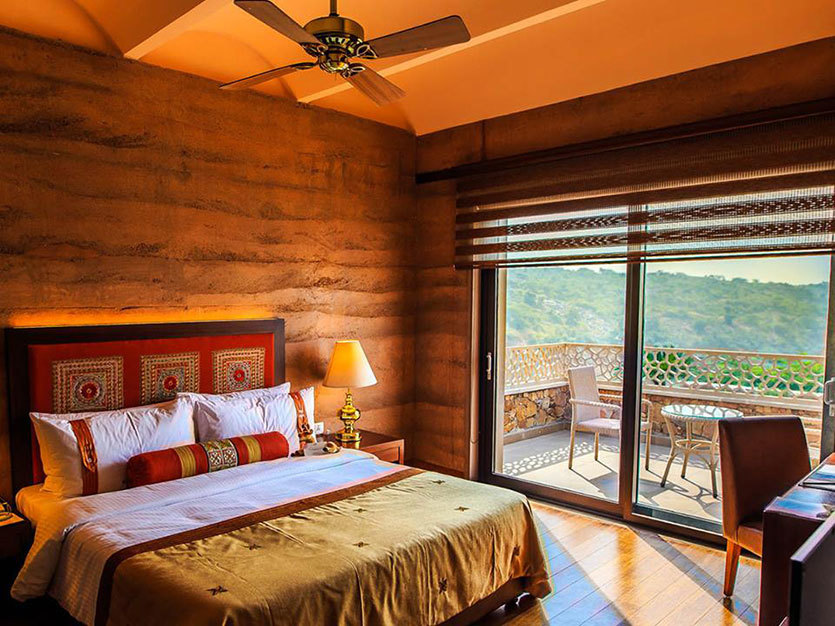 If you crave pure relaxation - mind, body and soul - then LaLit Mangar is an answer to all your needs. They feature a Spa and a Yoga space for you to unwind and enjoy the freshness in the surroundings for your physical and spiritual rejuvenation besides a Gym.
The Lalit Mangar is also known for serving food prepared from fresh, healthy produce. What's more, they boast of in-house farms where they produce organic herbs and veggies! They believe in serving their guests with healthy food that tastes its best too.
Recreational Stimulants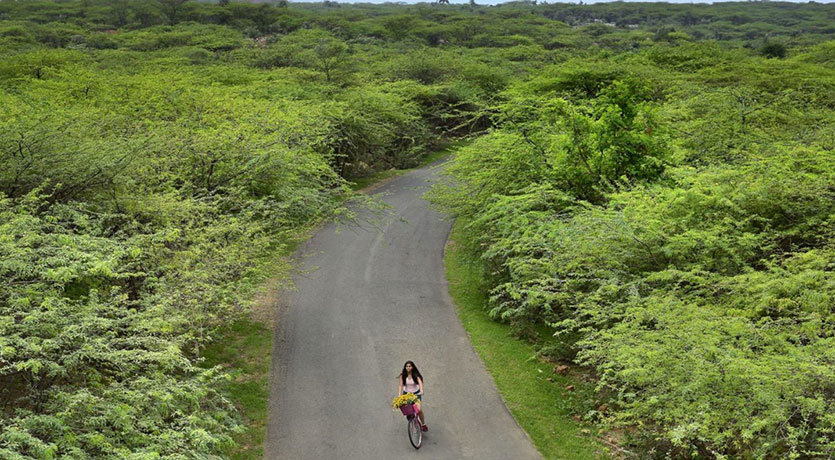 When it comes to outdoor activities, they feature everything from Rock Climbing, Zip Lining, Rappelling, Zorbing, Obstacles and ATV - unleash the adventurous soul within you and dive straight in to explore the best of recreational activities!
Getting There 
Well located and placed at a distance of 31 kms from Indira Gandhi International Airport & 35 kms from Hazrat Nizamuddin Railway Station, it can be easily accessed fromGurugram, Faridabad and New Delhi.
Stay Here | Camp Wild Road Near Mangar Police Chowki, Faridabad-Gurugram Road, Faridabad, Haryana
Give Them A Call | +91 1297 157 777
Browse Through More Images: