Be it during the short breaks between lectures, in the midst of your shopping spree at Lajpat Nagar, or when hunger pangs come calling in the wee hours of the morning, an inviting plate of steaming hot momos will always remain the primary choice for Delhiites.
Given our eternal love-affair with this dumpling of happiness, we went on a momo-trip around the city and came across some super innovative momos that'll not just please your eyes but your bhukkad souls too. Check them out!
1. Lollipop Style Momos @ Firangi N' More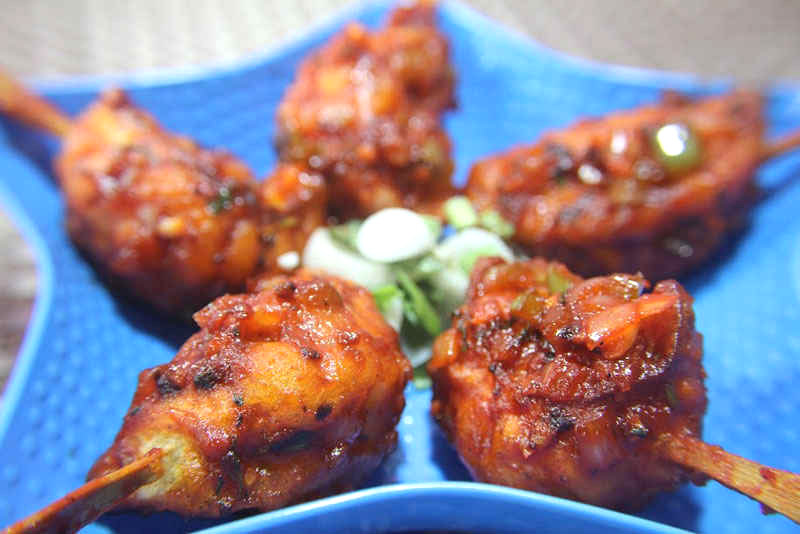 If you thought that there couldn't be anything cuter than the round pocket shape which a momo comes in, then you have got to check out the Lollipop Style Momos at Firangi N' More in Paschim Vihar. These guys serve you fried momos sauteed in chilli sauce, fashioned in the form of lollipops! 
Where | Firangi 'N' More - Shop #33, B1 Market, Paschim Vihar
Price | Rs 89 Onwards
2. Chocolate Momos @ Wow! Momo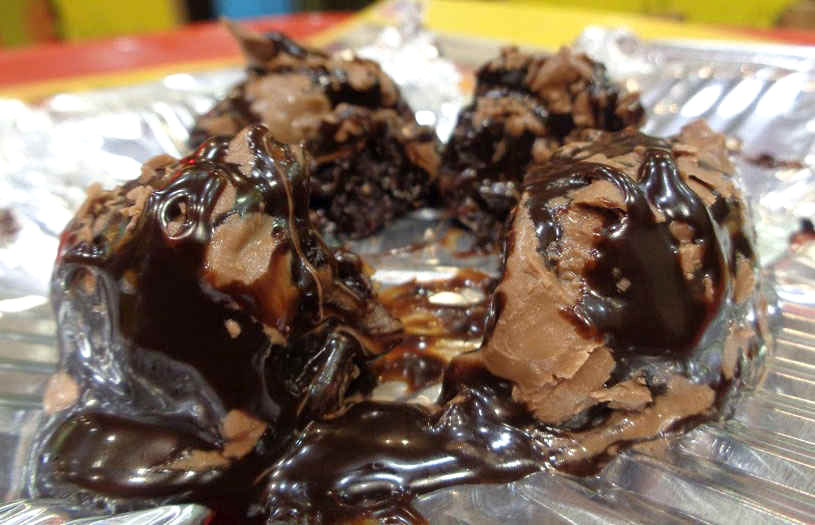 Yes, chocolate momos are a reality! We can assure you that oodles of sweet chocolate filling, some more scrumptious choco slathering on the outside and the sugary sauces that come alongside the Chocolate Momos at Wow! Momo will remodel your entire perception of a typical momo. Go try!
Location | Wow! Momo - CP, HKV, Gurgaon & Other Outlets
Price | Rs 35
Check Out Their FB Page | https://www.facebook.com/WowMomos/
3. Kothay Pan Fried Potato Momos @ Flavours Of Tibet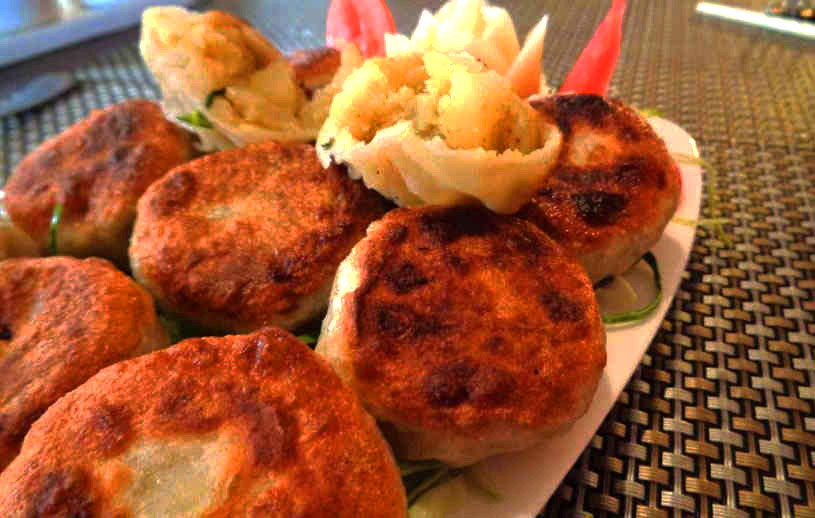 In the lanes of South Delhi, at Humayunpur Chowk, is a quiet place where you can find Flavours of Tibet, which will happily serve you a plate of Potato Kothe Momos! With two variants - steamed and pan fried, these momos have potatoes stuffed inside a wheat wrap. Satiating hungry tummies by serving their customers a distinct flavourful delight, we're sure every foodie would like to try this dish at least once!
Where | Flavours Of Tibet - 70-D, First Floor, Humayunpur Chowk, Safdarjung Enclave
Price | Rs 80 
Check Out Their FB Page | https://www.facebook.com/Flavours-of-Tibet
4. Chicken Matargashti White Gravy Momos @ Café Matargashti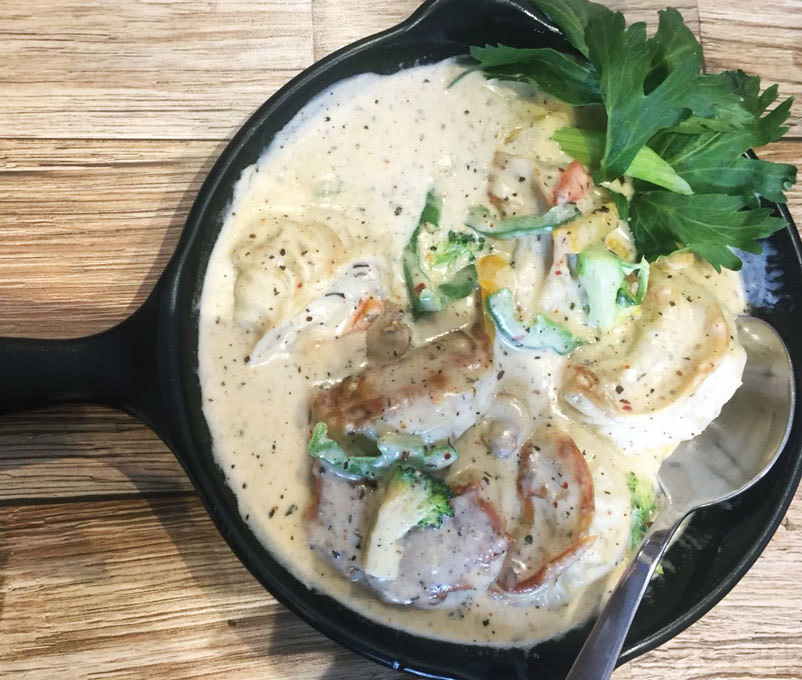 Yes, it was the name that made us try this one and we're definitely not disappointed 'cause how can one not like a plateful of momos slathered in creamilicious white sauce topped with tons of veggies, right? We say you scamper over for your share, and ask for some extra cream because the creamier, the better, right?
Where | Cafe Matargashti - 29, DDA Market, Near Fateh Nagar, Jail Road
Price | Rs 180 Onwards
Check Out Their FB Page | https://www.facebook.com/CafeMatargashti/
5. Maggi Momos @ Cafe Delight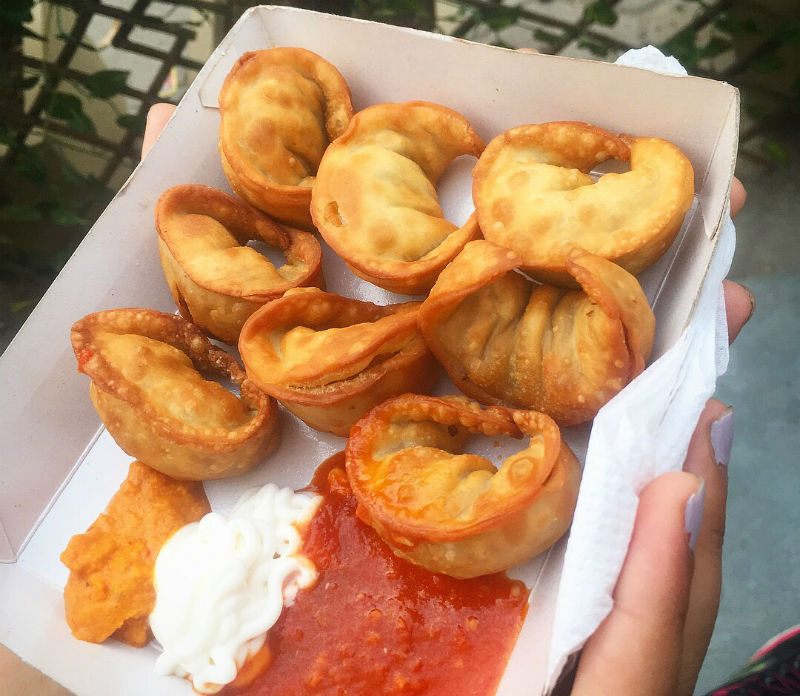 Yes, we're talking about the divine combination of our beloved Maggi and momos, both served on the same plate (sounds like a dream, no?). Well, thank Cafe Delight for turning this dream of yours into a reality as you gorge on this plate of crispy momos filled with oodles of Maggi which, we assure you, is all things yummy and scrummy! 
Where | Cafe Delight -  SCO 37, Part 2, Sector 15, Gurugram
Price | Rs 80 
6. Momo Crunch Burger @ Social Foodie Inside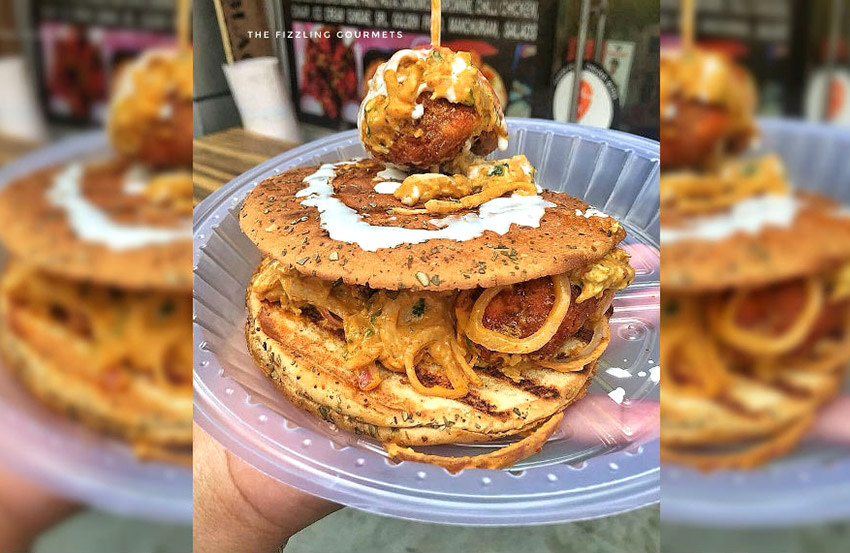 Picture Credits: thefizzlinggourmets
This quirky Momo Crunch Burger is basically a delicious combination of juicy momos and yummy burger in one bite, cool isn't it? If you're up for something offbeat today, then head over to SFI and grab this momo burger now!
Where | SFI Campus - C4C / 299, Pocket 14, Janakpuri
Price | Rs 80
Check Out Their FB Page | https://www.facebook.com/socialfoodieinside/
7. Mughlai Charcoal Momo @ Brew Buddy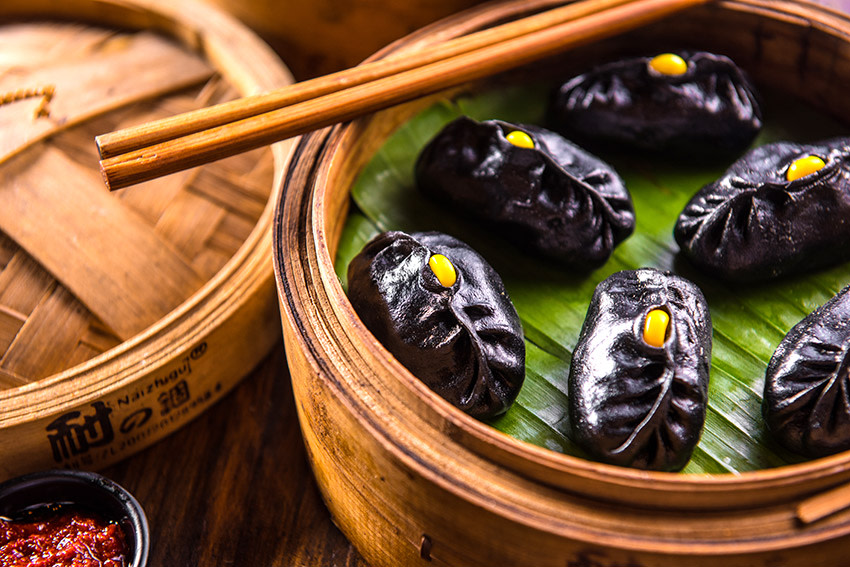 If you thought nothing could be cooler than black ice cream, then we say think again 'cause these guys at Brew Buddy are here with Mughlai Charcoal Momos, which are completely black 'cause of the use of activated charcoal. But don't be alarmed, the filling is just like any other momo, the USP is just the colour so tuck away as much as you want!
Where | Brew Buddy - SCO 41, Sector 29, Gurgaon
Price | Rs 415 Onwards
Check Out Their FB Page | https://www.facebook.com/BrewBuddyIndia/
So it's time to call all your momo lover buddies and try these quirky and awesome sauce momos RN!