Literally Spreading Happiness in Its Wake, Here's What we Loved About Muaah Bakery
Situated in Shalimar Bagh, it's not just a bakery but a wonderland if you love Belgian chocolates, assorted cookies, pastries and everything sweet. We are sure that this place will give you the 'Charlie and the Chocolate Factory' feels. What really makes this bakery unique is their concept of  a 'live bakery', where you can see your cakes being made in front of your very own eyes.
When the sweet tooth beckons, there's no way around it, so here's all that what we tried at the adorable bakery -
Handmade Belgian Chocolates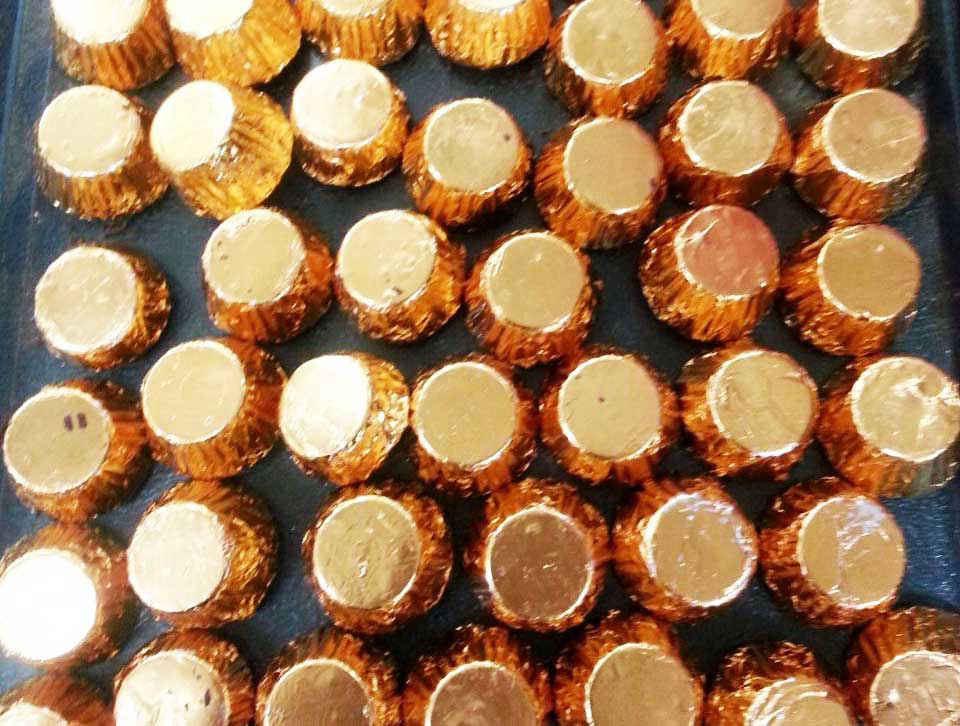 The flavour of their chocolate is exceptionally fine and richly chocolaty; it melts in your mouth the moment you eat it, but you'll like it so much that you wouldn't want it to melt away! The taste lingers on for quite a long time and we definitely recommend them. Trust us on this, your taste buds will surely thank you!
Fondant Cakes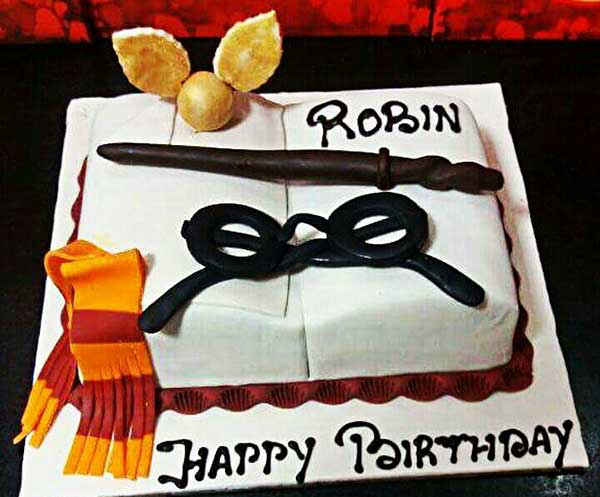 What if we tell you that they can customise your cake exactly the way you want? Search the entire internet, find that perfect picture, or come up with something, hand it over to them and they'll replicate the same thing or maybe even a better version of it! If you somehow don't like the fondant and that's the reason that stops you from customising your cake, then you can take a sigh of relief because they specialise in light fondant cakes, wherein the fondant sheet is so thin that it'll keep the taste intact and make the cake beautiful!
Pastries & Puddings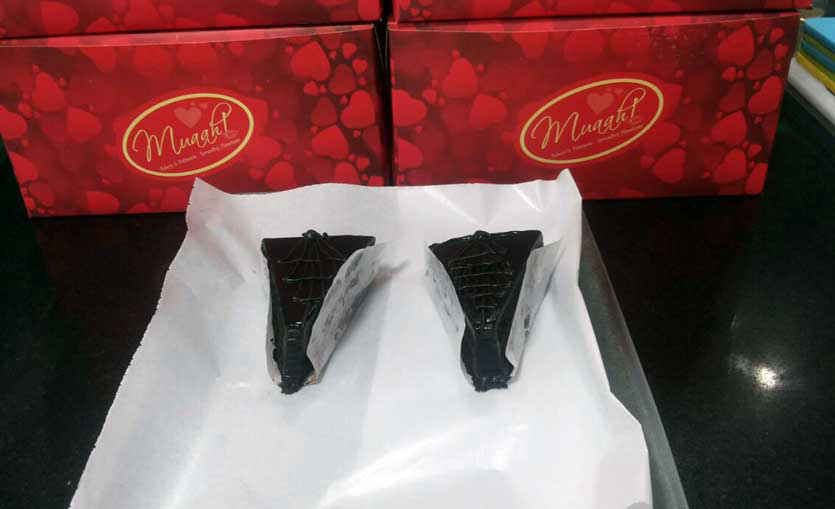 All their pastry flavours are taken from your favorite chocolates, like Snickers, Ferrero Rocher, Bounty - et al. They also provide Chocolate Truffle, Blueberry and assorted, flavoured Cheese Pastries which won't let you rest your spoon even for a second. If that doesn't do anything for you, their puddings are to die for! Be it the fresh fruit puddings or their Chocolate one, everything is just mouthwatering. So go take a break from counting calories and treat yourself!  
Cookies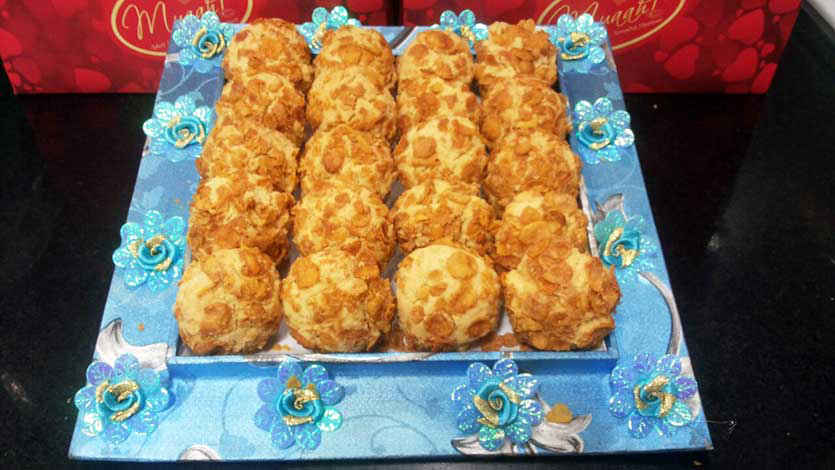 In case you're in the mood to eat healthy, then they've got yummy options for you too. They bake cookies which are delightful and delectable but won't hamper your diet. Their range includes Honey Oat Cookies, Cornflake Cookies and special Chocolate Chip Cookies as well. They also have a wide range of other basic cookies. We tried the Cornflake Cookies since they sounded so different, and loved every bit of them.
Dry Cakes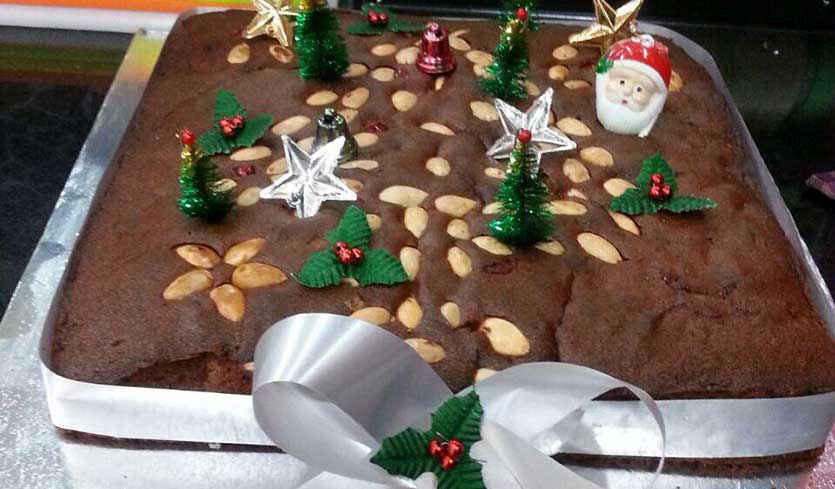 If you think that dry cakes are not a big thing, then this place will change the game for you. They provide the tastiest range of dry cakes and they're actually pretty damn good. They've got Vanilla, Chocolate, Honey Almond and Chocolate Chip dry cakes, which are very tender and spongy. Go try!
Baklava
Not many bakeries will offer you this gourmet delicacy, but Muaah Bakery, having an edge over the others, is the exception! We tried their Baklava and became instant fans - it was very flavourful and delightfully crusty. It's a tad bit greasy, since it's made of butter but then, who's complaining? *wide grin* You can gorge on this savoury item exclusively at Muaah Bakery. 
They also have a branch in Dwarka, which is a recent establishment and already a hit. They proudly claim to have initiated the 'baby shower' culture in their area, which is a famous tradition in the West, because of their adorable cakes and return gifts. They also specialise in gift packing and bulk orders for any engagement.
If all this doesn't excite your foodie soul, then we can't imagine what will. If you've been craving that brownie, chocolate truffle cake or fresh fruit pudding, you now know where to go!
 
Meal For Two | Rs 400
Location | G-24,25,26, Park Mall, B Block, Adjacent to Shalimar Bagh Club, Shalimar Bagh