Listen up All You Brides to Be! Here's Where To Get the Prettiest Floral Jewellery For Your Mehndi Ceremony
Going by Bollywood's trends, floral jewellery has become quite a hit with all the bridezillas of the new millennium. These baubles look really pretty, and are often adorned on one's Mehendi/Sangeet ceremonies. However, hunting for these can be quite a task and so, like always, we're at your service. Read on!
Anoo Flower Jewellery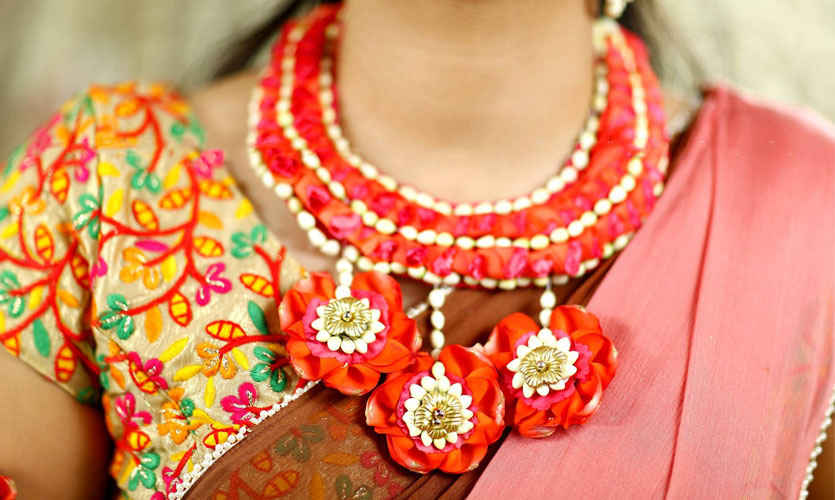 A part of a well known South Indian wedding flower retail brand, Anoo Flower Jewellery has caused quite a stir with it's inception in the city. They offer beautiful flower jewellery and adorable hair flowers for weddings and Mehndi functions. With a love for fresh rose petals and orchids, they are all set to make you look pretty on your D-day!
Call for Orders | +91 9899 456 900
Check them out Here | http://www.anooflowerjewellery.com/
The Flagship Store by Ferns n Petals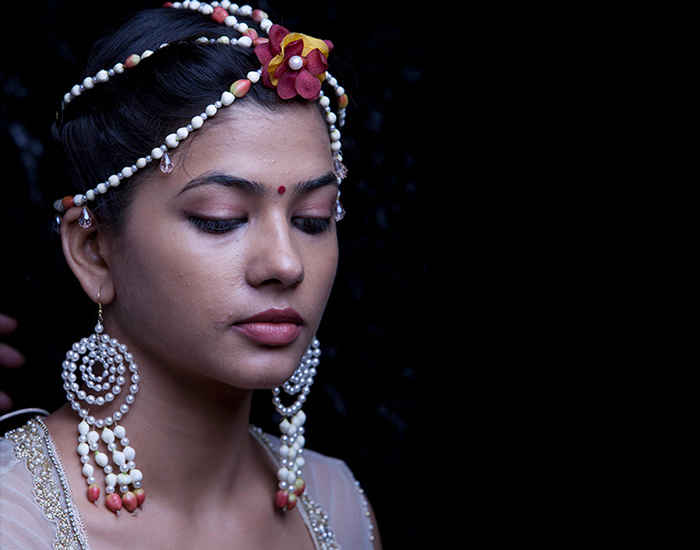 How can we talk about all things floral and not mention Ferns n Petals. Fulfilling all your whims and fancies, Ferns n Petals have openedup a flagship store dedicated solely to floral jewellery. They offer bridal floral sets, varmalas, sehras, corsages, chaddar, matha patti, kamarbandh etc. Trust us, there isn't a jewel they don't make. 
Location | 10, MG Road
Check Them Out Here | http://www.fnpflagship.com/floral-jewellery/
Floral Concepts by Pooja Batra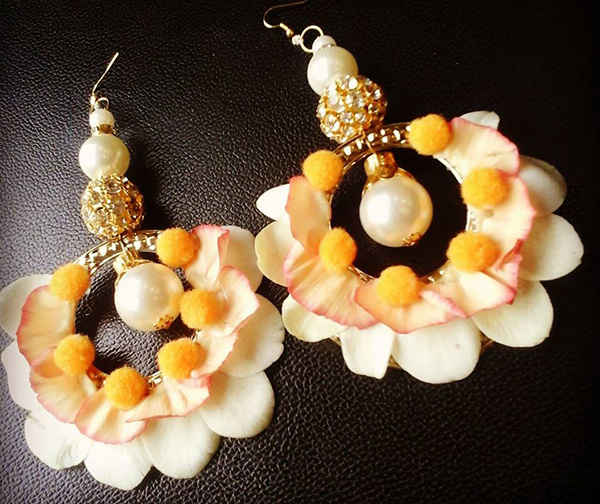 Floral Concepts by Pooja Batra endeavours to deliver happiness globally by providing an exquisite range of fresh and artificial flowers, cakes, chocolates and floral accessories. They try to be experimental with their accessories and go beyond the usual rose petals. We highly recommend their floral dangler earrings for they are bound to make heads turn. 
Check Them out Here | https://www.facebook.com/floralconceptsbypoojabatra
Florists inside Malai Mandir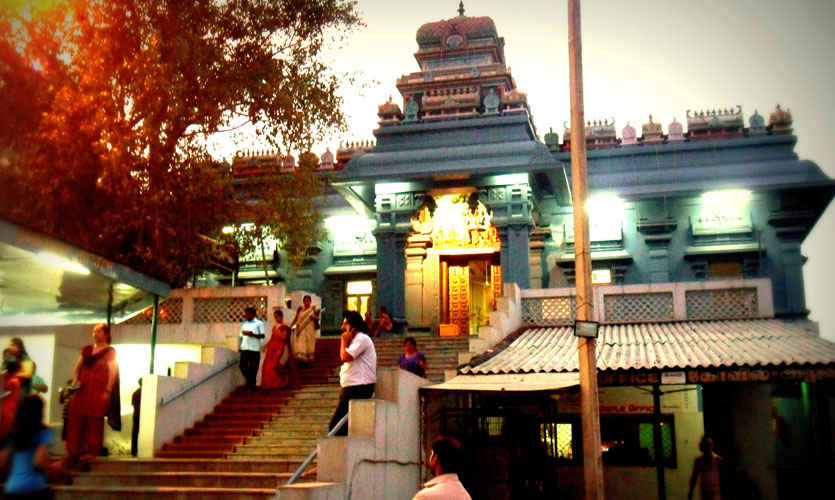 Let's face it; nobody can really compete with the bona fide florists sitting inside the Mandirs of Delhi. We highly recommend the florists of this particular mandir, especially Raju Florists. His jewellery is inspired by the traditional South Indian baubles and have a scent that will make quite the fashion statement. 
Contact Raju Florists | +91 9810 384 205 or +91 9810 591 201
Sifti Bajwa Floral Design
A lover of fresh and dewy flowers, Sifti Bajwa is a floral decor designer who also provides floral jewellery for the bride. Her designs are not restricted to the usual as she likes to play around with other colorful flowers too. She also takes orders in advance and is currently working as a freelancer.
Contact Her Here | +91 9999 810 630
Check Them Out Here | https://www.instagram.com/flowers_by_sifti/