Delhi is a good mix and match of the old and the new. This city never disappoints you; where on one hand you have the magnificent architecture, monuments and buildings, old libraries, beautiful temples that remind you of our cultural roots, on the other hand there are the metros, the cafes and clubs and the fashion houses. Here we give you a trail of all the hidden gems in the city!
Monumental Musings
Jamali Kamali Tomb & Mosque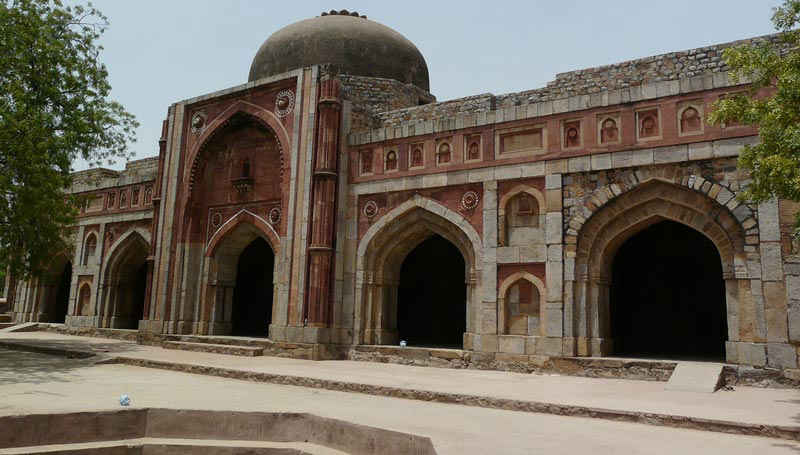 Jamali Kamali Tomb & Mosque lie adjacent to each other. The mosque lies in an enclosed garden area whilst the tomb is a decorated 25 ft. square structure with a flat roof, located adjacent to the mosque on its northern side. The magic of its history, intricate architecture and greenery of landscapes leaves one spellbound.   
Address | Mehrauli Archaeological Park, Mehrauli, New Delhi-30
Begumpur Mosque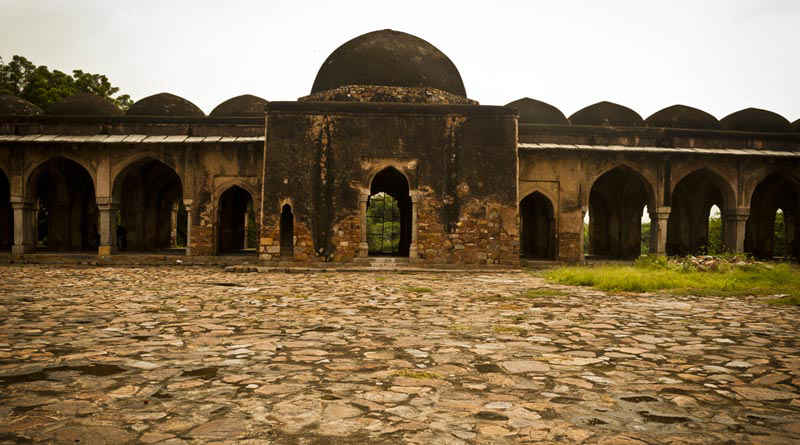 Begumpur Mosque is like a twin to its counterpart at Jama Masjid, similar in size but completely opposite in its present state to the Old Delhi mosque which is still in use. It has a mosque and a huge courtyard with elements of the Timurid architecture. The view of Bijay Mandal on the West and the creeping cityscape all around makes the roof worth a visit.
Address | Geetanjali Marg, Malviya Nagar
Bijay Mandal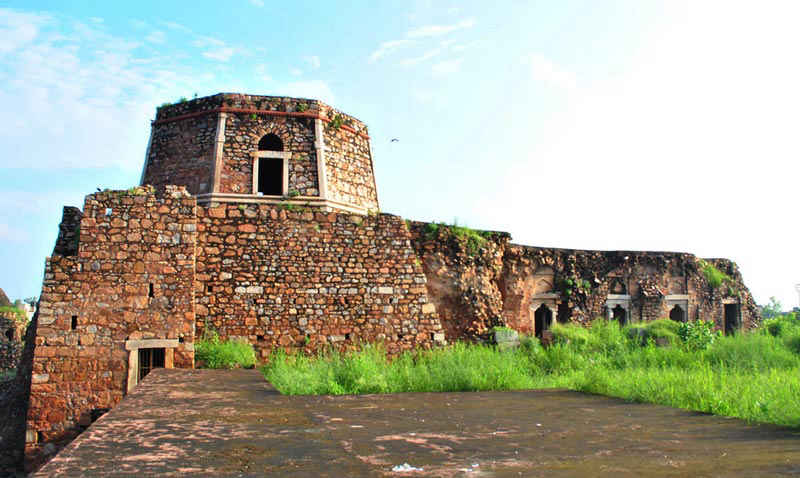 Having survived many transformations, Bijay Mandal stands in the midst of ruins with imposing remnants of the palace, a peculiar dome and two chambers. The palace is also famed to have the hall of a thousand pillars (Hazar Sutan). Drop by for a taste of the bygone era!
Address | Near Kalu Sarai
Khooni Darwaza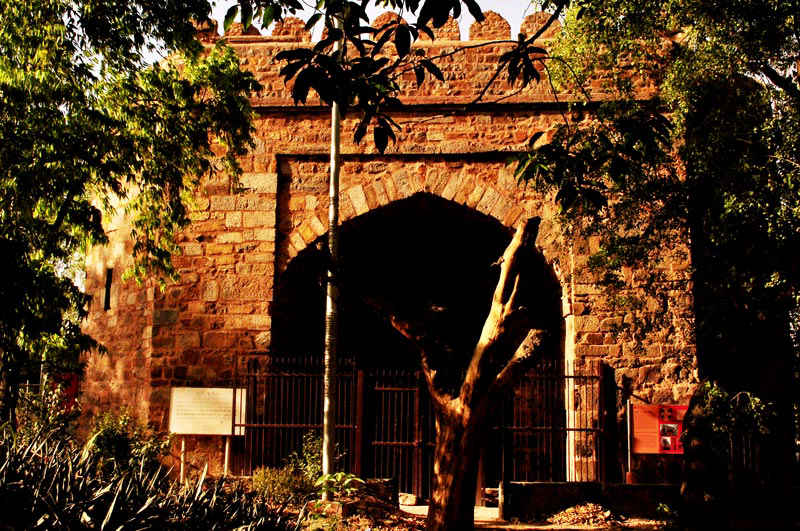 Sometimes also referred to as the Lal Darwaza, it was constructed in Sher Shah Suri's time and is one of the 13 surviving gates in Delhi. The structure is a typical example of the Mughal architecture of that era, with trademark arches and window sills. It now lies desolate and traumatized by all that has happened over the centuries, rendering its name bloody forever.
Address | Bahadur Shah Zafar Road
Adam Khan's Tomb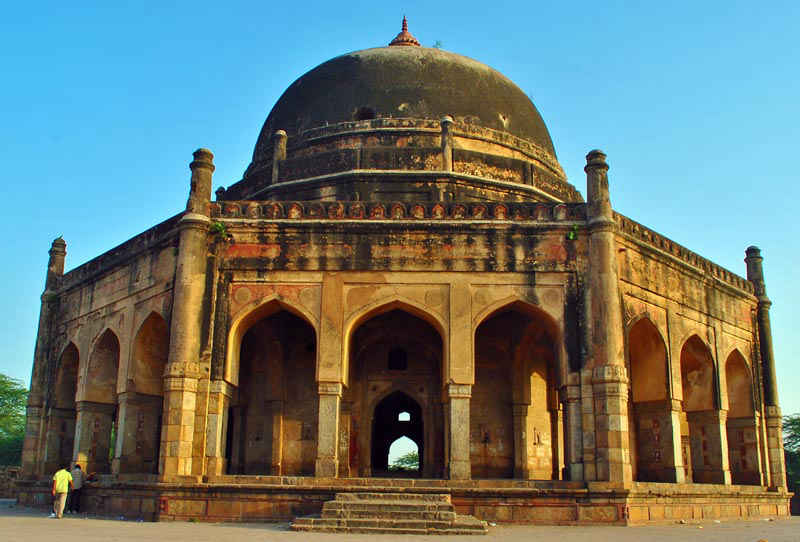 Amongst the lesser known historical monuments of Delhi lies a stupendous structure commonly known as Bhool Bhulaiya (a labyrinth) because of the structure of its corridors where one may lose his way. Built in the Lodhi style architecture, the tomb is octagonal with small minarets on each of its eight sides and is a great work of marvel.
Address | Near Qutub Minar, Mehrauli
Nicholson's Cemetery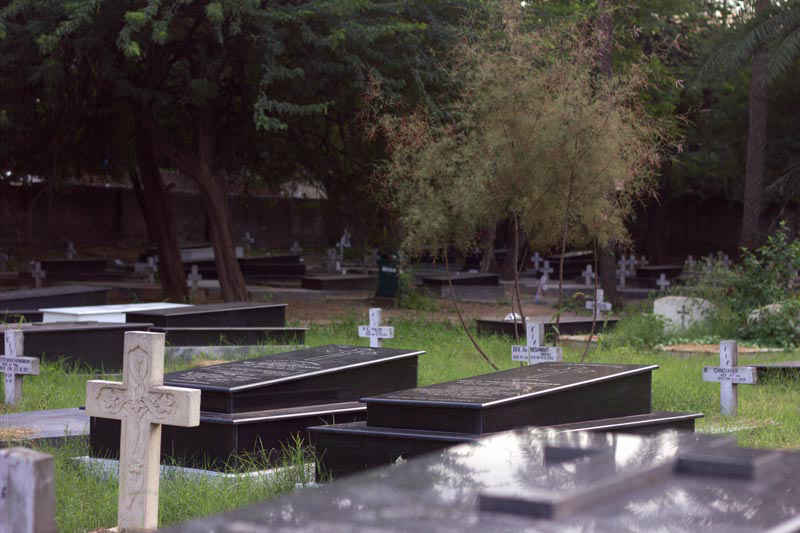 Brigadier General John Nicholson who led the Delhi assault during the 1857 Sepoy Mutiny died due to injuries and this cemetery is named after him. This cemetery is one of the oldest, dating back to the British era. The graves that lie amid the overgrown grasses with names and bible verses engraved on the tombstones, each have a story to tell.
Address | Club Road, Civil Lines
Satpula Bridge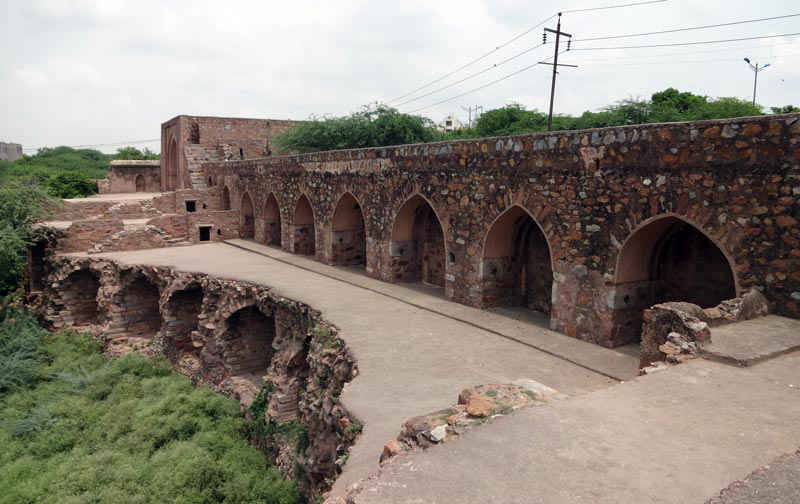 Satpula, literally means 'seven bridges' and is rightly named as it is built upon seven arches. The main structure lies hidden away but is very much intact and the seven arches are clearly visible. Built by Muhammad Bin Tughlaq to tap the local stream feeding on the river Yamuna, the stone masonry is distinct and the structure well planned. 
Address | Near Malviya Nagar Metro Station, Saket
Hijron Ka Khanqah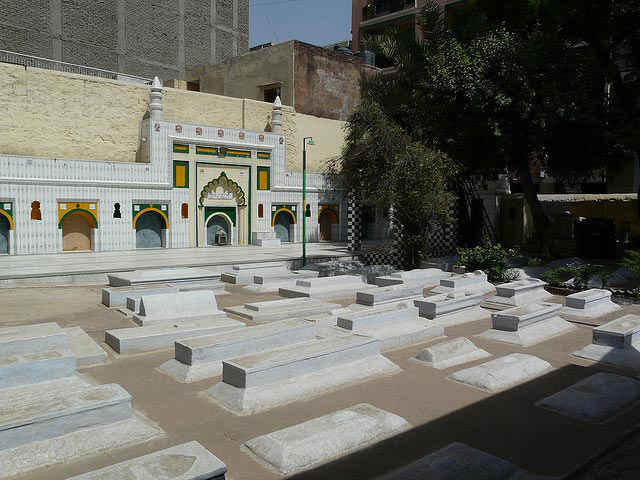 Hijron Ka Khanqah houses the graves of eunuchs from the time of the Lodi rulers who preceded the Mughal emperors. The complex also features a mosque, built at the western end. It is still favoured as a spiritual retreat and is indeed an oasis of calm amid the madness of the city.
Address | Ward No. 6, Mehrauli, Near Qutub Minar
Offbeat Shopping Bonanza
Majnu Ka Tila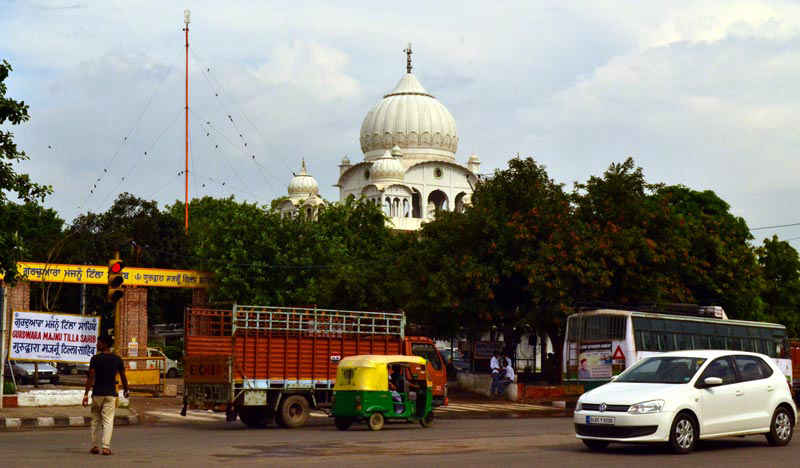 Popularly known as Mini Tibet, Majnu Ka Tila is located near the North Campus. Here you can find the Tibetan market which is popular amongst the students and tourists alike. Besides getting really cool tees with pro-Tibet slogans, you can also find really cool bags, bandanas and flip flops under Rs 250. 
Address | In North Campus
The Lanes of Paharganj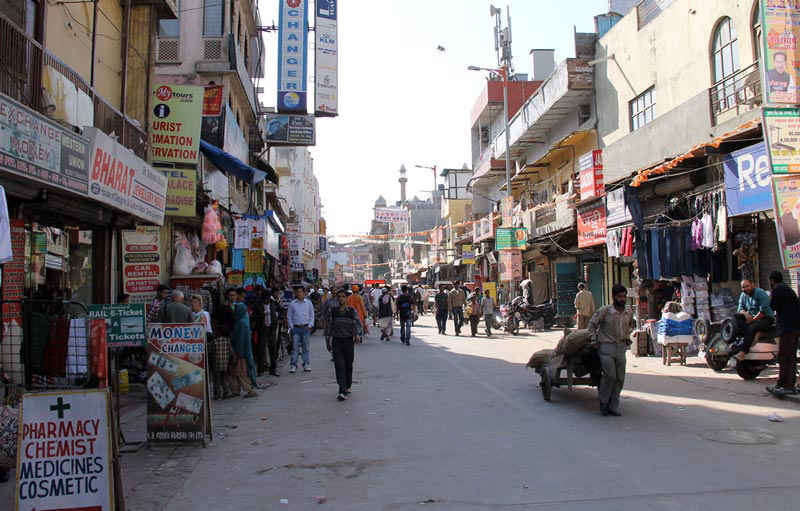 For all those who've been meaning to take a break from the city malls, resto-bars and other fancy restaurants, the bylanes and streets of Paharganj are a perfect getaway! What with the cool hippie goods ranging from harem pants, to t-shirts with Om written on them and varied accessories, which you can pick from the flea market for anything between 300-500, the amazing food, and artefact pieces to brighten up your place, Paharganj is a favourite amongst the tourists. 
Address | West of the New Delhi Railway Station
Yashwant Place Complex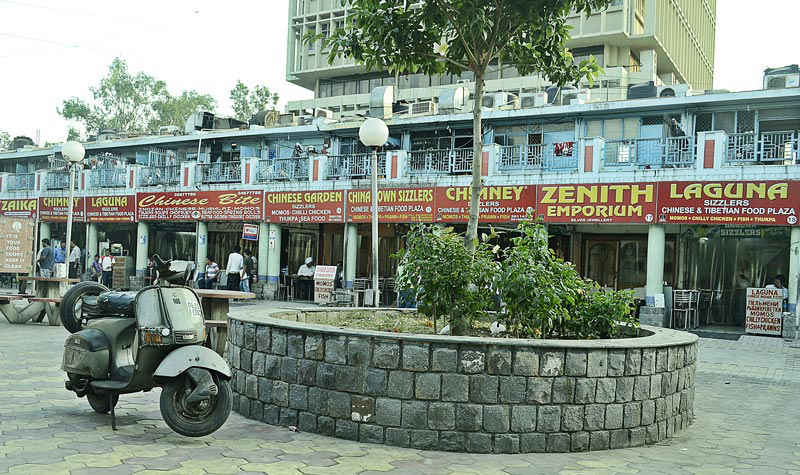 Yashwant Place Complex is one of those places which you have always heard accolades, but never really made an effort to visit. But once you're there, the simplicity of the place bowls you over! Majorly a shopping complex, famous for its shops selling brilliant leather material, the complex also houses beauty salons and some best of the best Chinese restaurants.
Address | Chanakyapuri, Near CP
Amar Colony Furniture Market
This makeshift market is where several traders and dealers display second hand, recycled items transported from places like Jodhpur & Calcutta and imitations of furniture which are manufactured by the dealers. You can find pretty much anything and everything in terms of furniture right here! Discover this treasure trove.
Address | Main Market, Lajpat Nagar IV
Ghazipur Phool Mandi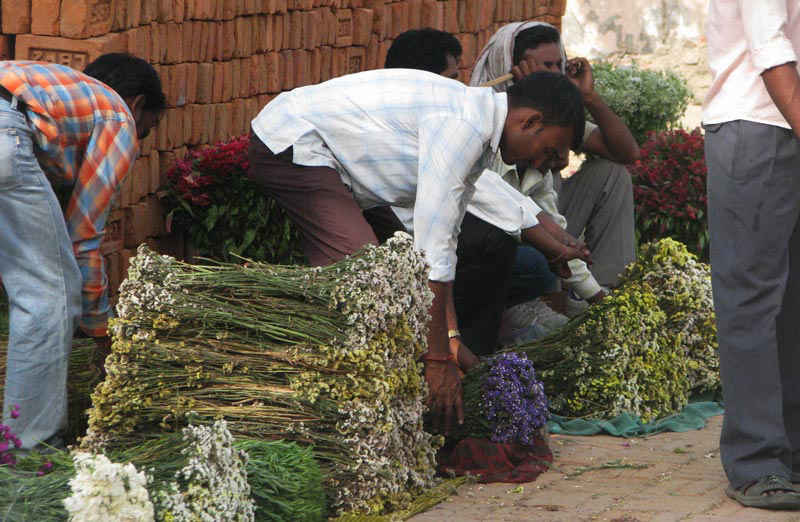 Delightfully fragrant and a treat for the eyes, this wholesale market of Delhi supplies flowers to an array of buyers ranging from event managers, wedding planners, and designer florists to small scale vendors. It's fairly accessible via the Anand Vihar Metro station making its exquisite and exotic merchandise available to everyone.
Address | Ghazipur
In the Lap of Nature
Aravalli Biodiversity Park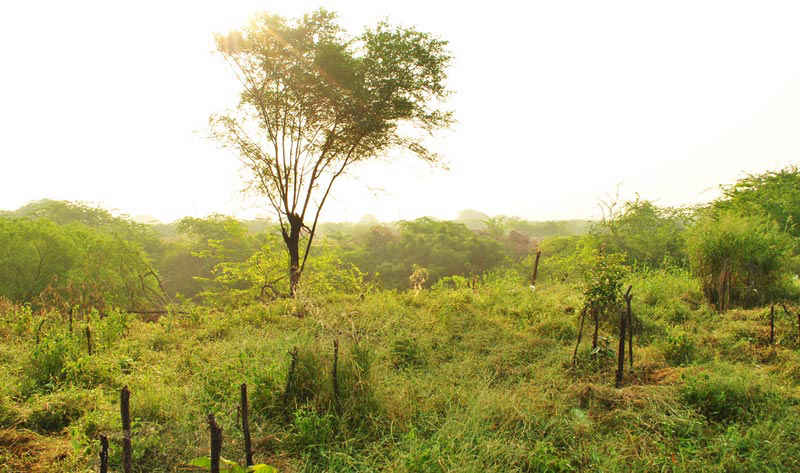 The Biodiversity Park is spread over a large area covering JNU, the Mehrauli-Mahipalpur road & Vasant Vihar and makes for a wonderful site for all the flora and fauna lovers. The most attractive feature of the sanctuary is the tranquil green lake which runs across it. If walking through green trails, bird watching and a serene atmosphere is your thing, then this is the place to head to.
Address | Vasant Vihar, Rama Krishna Puram
Mangar Bani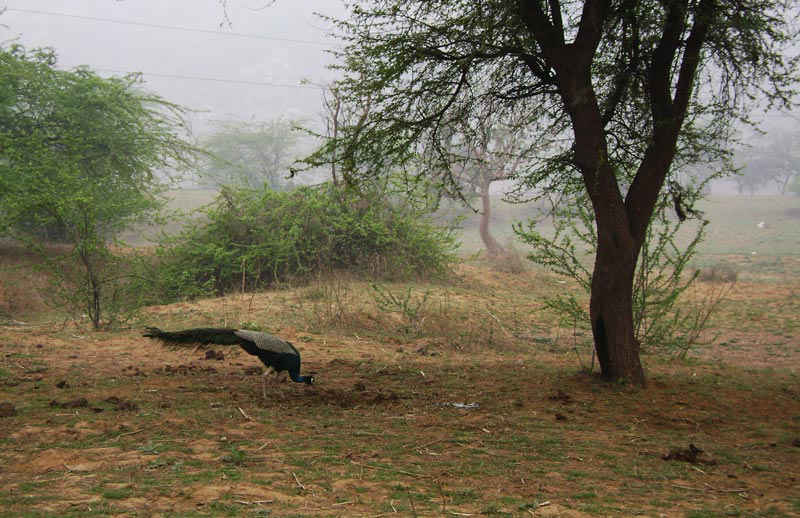 Apart from being a little parcel of paradise at the edge of the big city, the Mangar Bani forest is also a green lung for the heavily populated national capital region, lying as it does alongside the highway connecting the two satellite towns of Gurgaon & Faridabad.
Address | Mangar Village Check Post, Faridabad
Delhi Ridge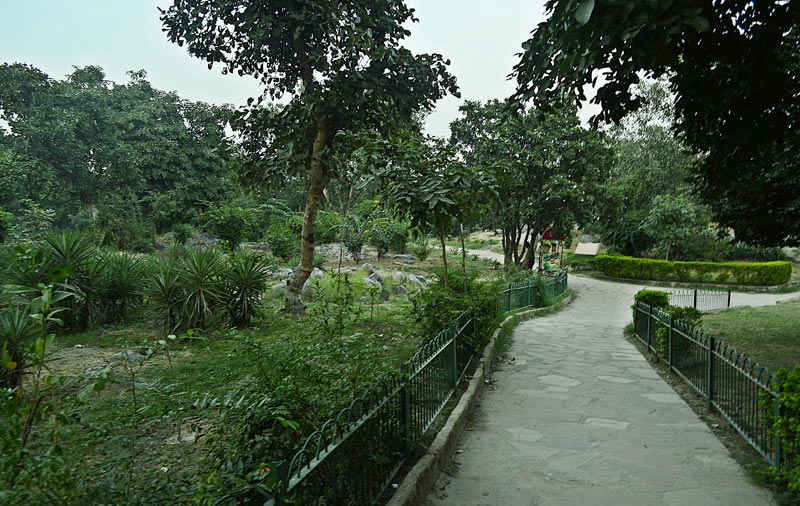 The Delhi Ridge, an extension of the Aravalli Hill Range in the National Capital Territory (NCT) of Delhi is a rocky hilly, forested area which lends a unique geographic character to Delhi. It is also called the green lungs of the city, lowering the effects of pollution & providing a natural green belt to the city. 
Address | Timarpur
Rajokri Protected Forest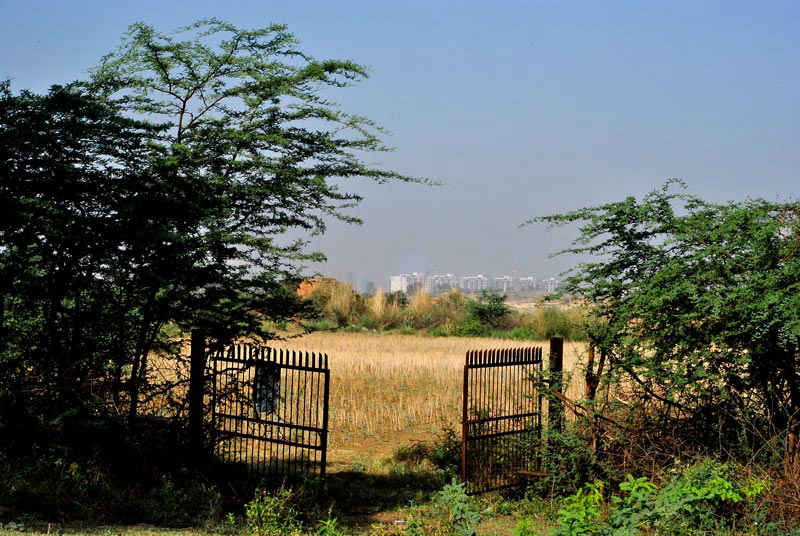 Rajokri is where one can see urban development slowly encroaching upon the sacred green lungs of the city. The air smells fresh inside the forest though & the scrubby, Keekar vegetation of the Aravallis gives little respite from the heat. This is your go-to place to find some peace and quiet away from the city.
Address | Near Ghitorni
Garden of Gandhi King Plaza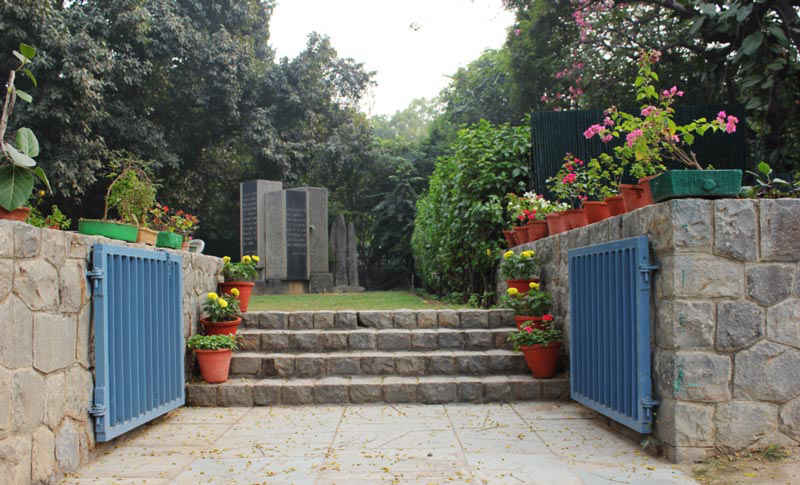 This small pool garden tucked away in one corner of the India International Centre (IIC) is where both Mahatma Gandhi & Martin Luther King, the black rights activist of America, came together on a pillar with their famous quotes inscribed on it. This little secretive garden has not been tormented by the unruly crowds of people, left alone by itself in solitude & peace. 
Address | 40, Max Mueller Marg, Lodhi Estate
Experiences
Hazrat Nizamuddin Dargah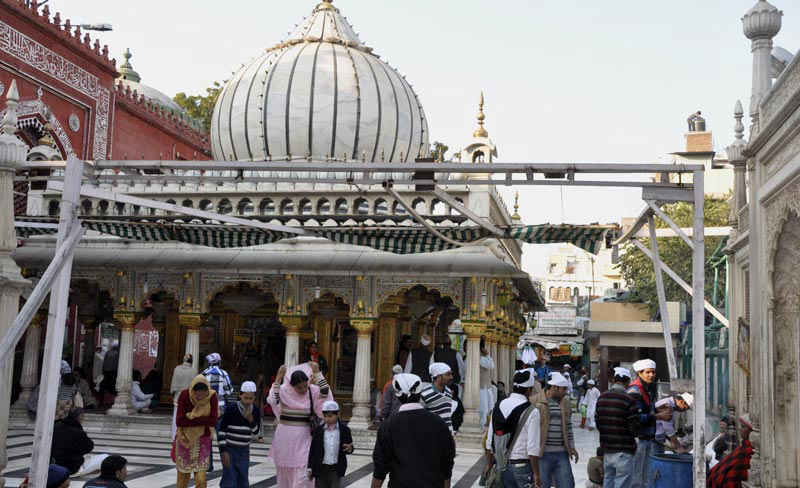 It is dedicated to Nizamuddin Auliya, one of the great saints of the Chishti Order in India. The two tombs and the dargah together make it a very serene place and the Sufi music performed here on Thursday evenings is a memorable experience. Go and experience some local colour here!
Address | Nizamuddin West
Dhauj Camp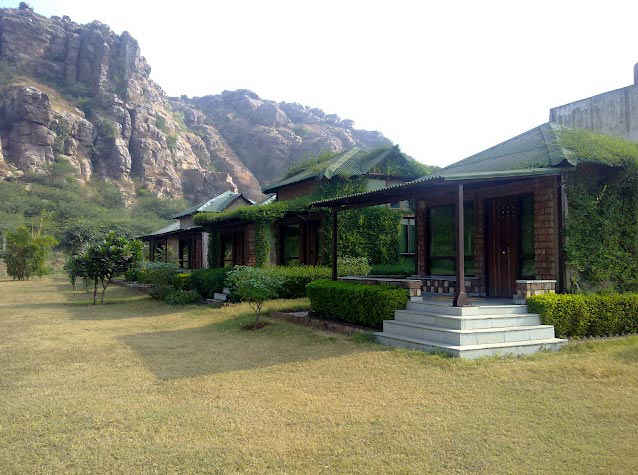 Located in Faridabad in the area of Mangar Village, this hidden gem offers scenic views surrounded by the Aravallis and is a great mix of farm life coupled with a set of thrilling activities such as Bird watching, Tarzen Swing, Burma Bridge, Commando Net, Machan Climb, Monkey Crawl, Natural Mountain Climbing, Rappelling, the skill of Crossing a River and Artificial Rock Wall can also be found.
Address | 204, 2nd Floar, Shokeen Plaza Sec-12
Segway Tours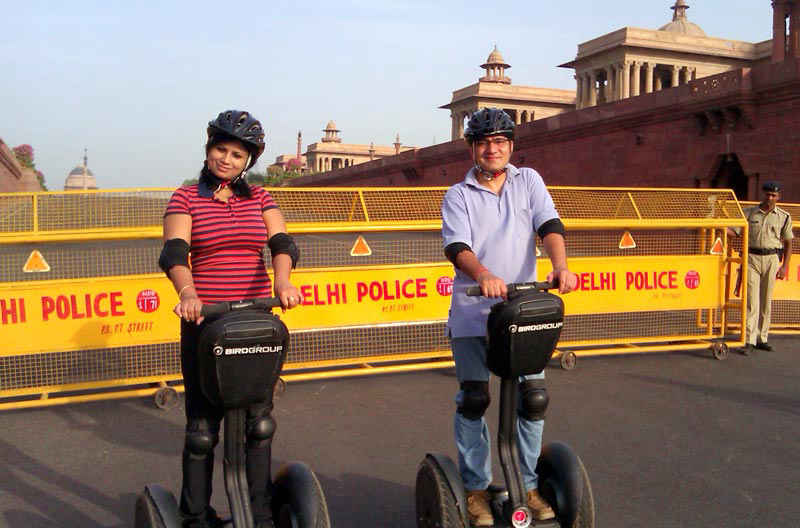 They offer the latest way to discover Delhi - on a Segway PT i2 which is both an exciting and exhilarating experience. The Segway Tour explores the Secretariat area, Rashtrapati Bhavan, Parliament, Amar Jawan Jyoti, India Gate and the various ministry buildings on Rajpath. There is a weight criteria for this tour - you need to be more than 45 Kg but not more than 100 Kg. Moreover, children below the age of 12 cannot participate in these tours.
Here's Their Website | https://www.birdres.com/segwaytour/
Delhi by Cycle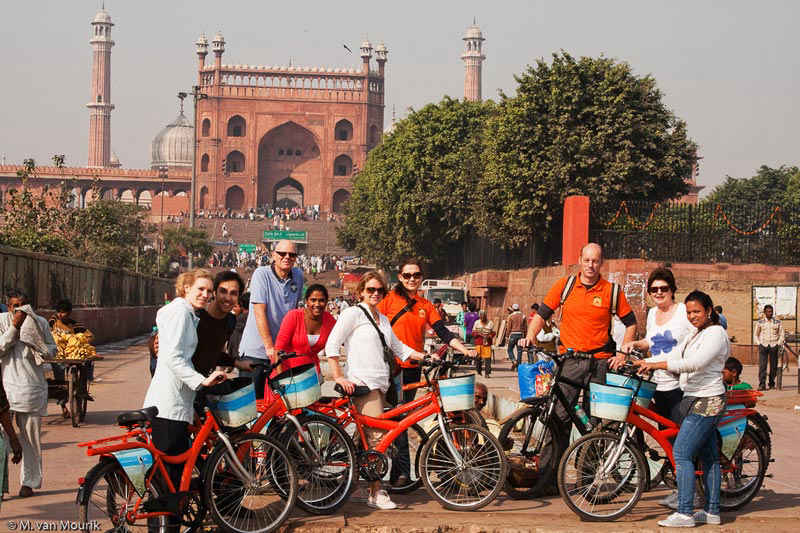 Delhi by Cycle was founded in 2009. Discovering Delhi on a cycle is a unique experience; moreover, it is environment friendly. They offer four tours - Shah Jahan Tour, Yamuna Tour, Haveli Tour, Raj Tour and Nizamuddin Tour. The tours show you Delhi as it is and is quite a learning experience.
Here's Their Website | http://www.delhibycycle.com/
Masterji Kee Haveli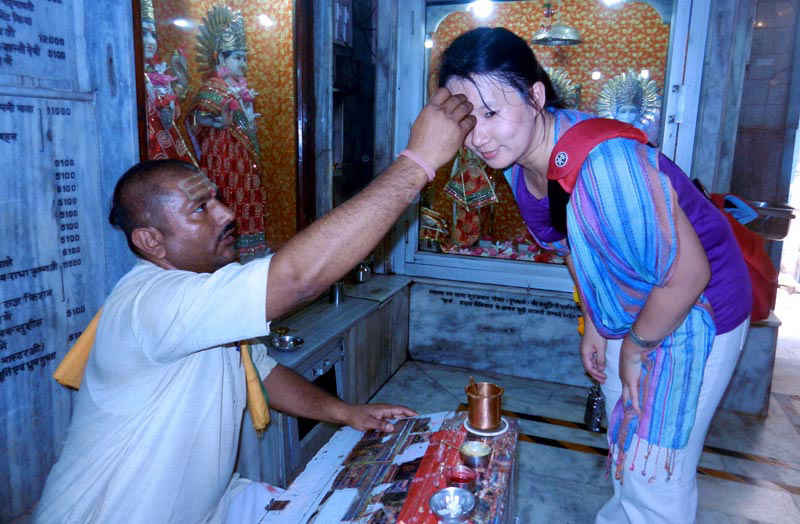 Their tours are conducted on foot and on cycle rickshaw. They focus on the Old Delhi bazaar and the haveli itself besides a range of activities including kite flying and pigeon rearing. Discovering Old Delhi with them is fun, because their tours not only include sightseeing but also a complimentary traditional dinner at the Haveli. 
Here's Their Website | http://www.masterjikeehaveli.com/
Eat Treats
Beautiful Campuses – JNU & IIT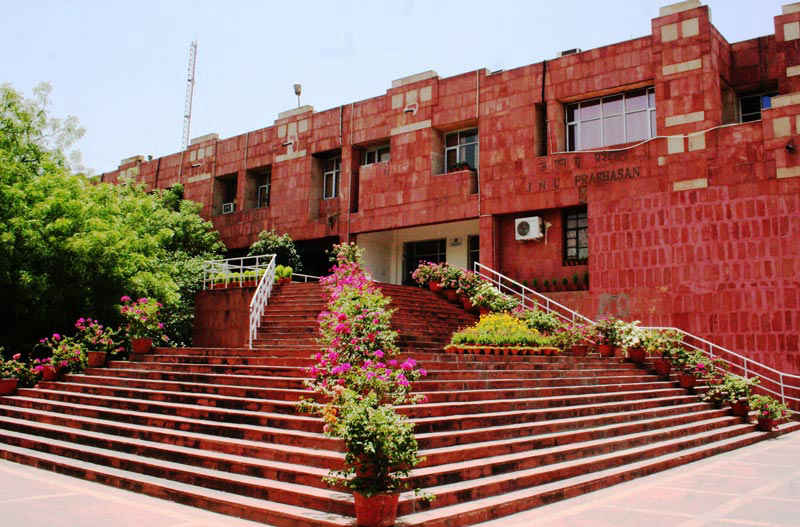 One is an intellectual hub and the other a Mecca of knowledge and intelligence. And as much-hyped as the two colleges are, the campuses stand up to the mark too! Both the campuses are huge, housing many small Dhabas, cafes and Chai shops.
Where JNU campus is more of a wild, untouched beauty with greenery found all around, IIT campus looks more modern, cleaner though green like its contemporary. If in JNU, don't miss the delicious food in 24×7 and TEFLA canteen where quantity and quality are guaranteed and that too within 100 bucks! 
JNU | New Mehrauli Road, Dakshinapuram
IIT | Safdarjung Development Area, Hauz Khas
Matia Mahal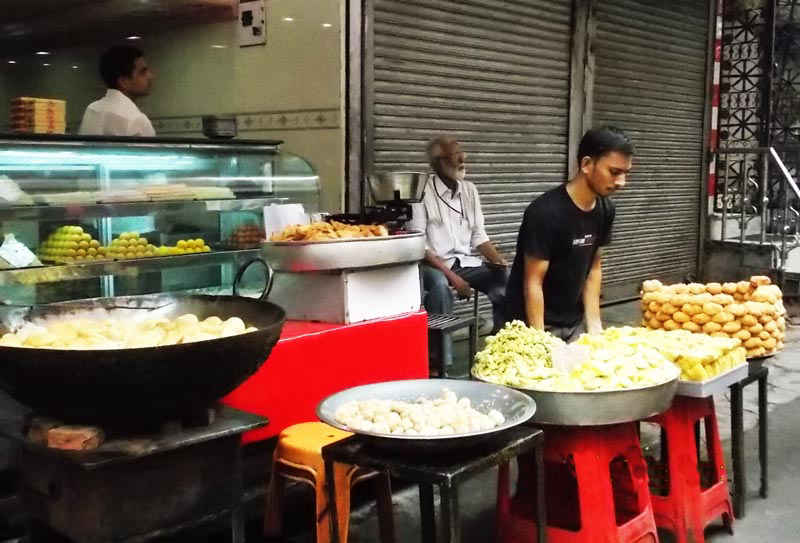 This place can safely be called the 'Food Capital' of Delhi. It is considered a paradise for all the food lovers of Delhi. A visit to this place is definitely not enough as you would want to keep coming back for more & more each time. You cannot take away the vibrancy & excitement of Matia Mahal, a street in the walled city that never sleeps. 
Address | Near Jama Masjid, Chandni Chowk
A Tale of Palaces
Mirza Ghalib ki Haveli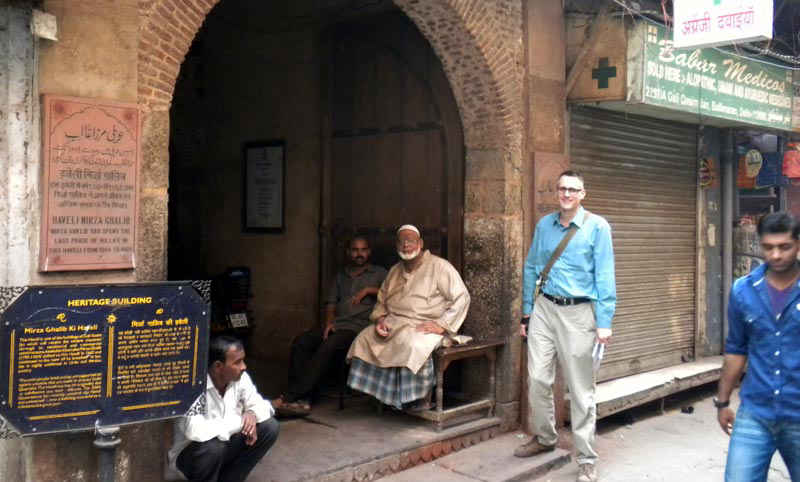 Mirza Asadullah Baig Khan was a famous Urdu and Persian poet renowned for his literary works such as ghazals, poems & couplets. Mirza Ghalib lived in this haveli and spent the last stage of his life here. The palace still preserves some of his belongings including handwritten ghazals and a last photograph of him. 
Address | Gali Qasim Jaan, Ballimaran, Chandni Chowk
Chunnamal Haveli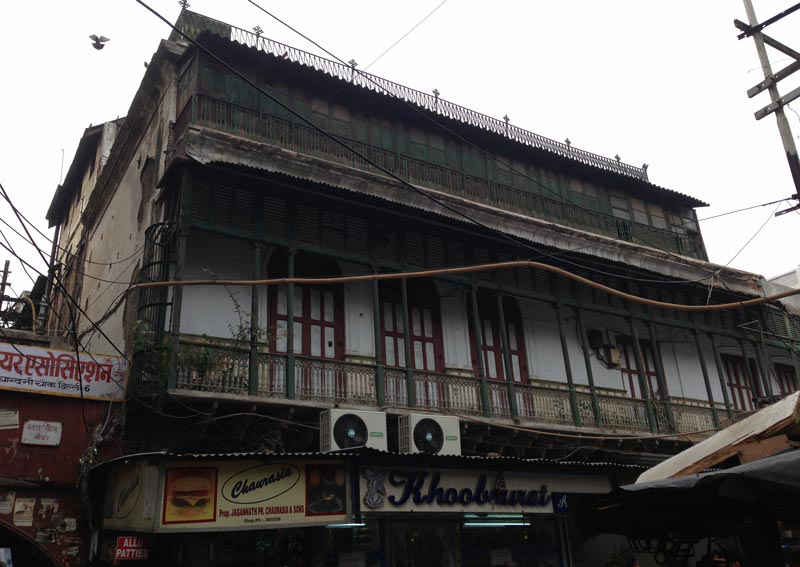 Chunnamal Haveli was built by a Khatri textile merchant known as Rai Lala Chunnamal known for his loyalty to the Mughal rule. The haveli, now more of a shopping mart, has become a tourist spot for those who make their journey to the heart of the city to get a glimpse of what the imperial period had to offer.
Address | Katra Neel, Chandni Chowk
Begum Samru ki Haveli
Begum Samru had several palaces, in Chandni Chowk, Sardhana and Gurgaon. Only the one at Sardhana remains and the one in Chandni Chowk, famed to be the most enviably resplendent, was built on Samru Bagh, a garden gifted to her by King Akbar Shah. Now, a portion of it is completely razed to the ground, while the other is completely transformed into unappetizing looking electronics shops.
Address | Bhagirath Place, Chandni Chowk
Bhuli Bhatiyari ka Mahal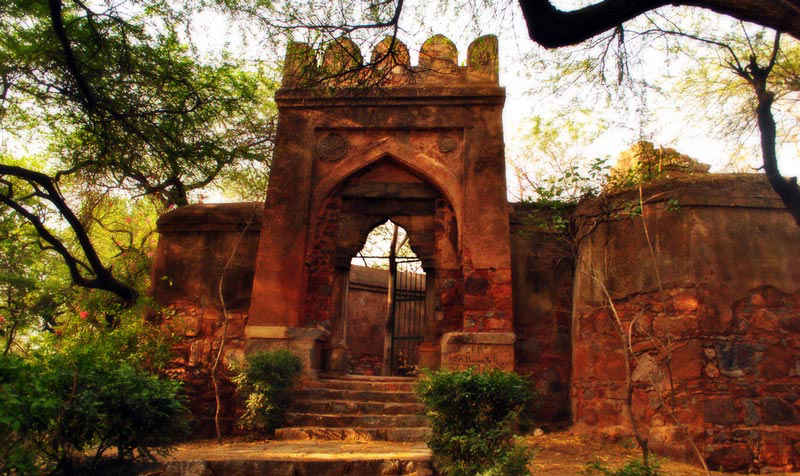 Bhuli Bhatiyari ka Mahal, located on the central ridge brims over with tales from the days of yore. The building was constructed as a hunting lodge by Firoz Shah Tughlaq in the 14th Century and forms a part of the three hunting lodges that were built by him over the ridge (Pir Ghaib & Malcha Mahal being the other two).
Address | Jhandewalan, Near Jhandewalan Metro Station
Jahaz Mahal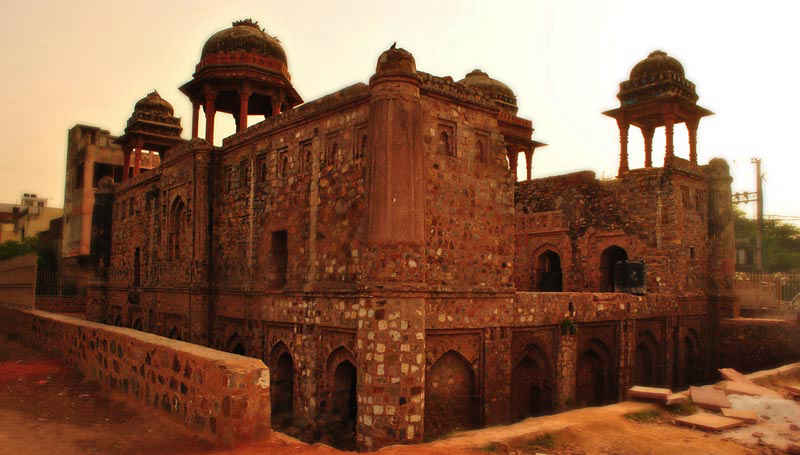 Jahaz Mahal translating to 'ship palace' is derived from the reflection of the palace on the reservoir, which lends it the appearance of a ship. Built in the Lodi era, the exact nature and purpose of the monument is unclear. While some say it was a Sarai (inn) meant for travellers, others believe it to have been a pleasure retreat of the Mughals. 
Address | In Mehrauli