Lavishing Fulsome Praise on The 5 Amazing Baked Delights We Found at Noida's Theos!
What do you do when you've been playing second fiddle to someone far superior than you all your life? You either go down crying or you battle it out to emerge as the clear winner. The food in Noida has clearly been in the shadows of the flavoursome and much preferred culinary delights of Delhi. However, things took a different turn when an upscale bakery started its operations in the neighbourhood market of Sector 50!
Theos is said to have derived its name from the super-famous bakery Theobroma of Mumbai, but is instead named after 'Theobroma Cocoa' which literally translates to 'Food for the Gods' and how! From its thick sinful shakes to its yummy breads, from its delightful cheesecakes to tea cakes, Theos is always one step ahead to deliver that quality punch you expect, once you step into this bakery's haloed doors. It has been one of the hardest decisions to choose between the bakery's products but we still go ahead with 5 of our best recommendations!
1. Strawberry Baked Cheesecake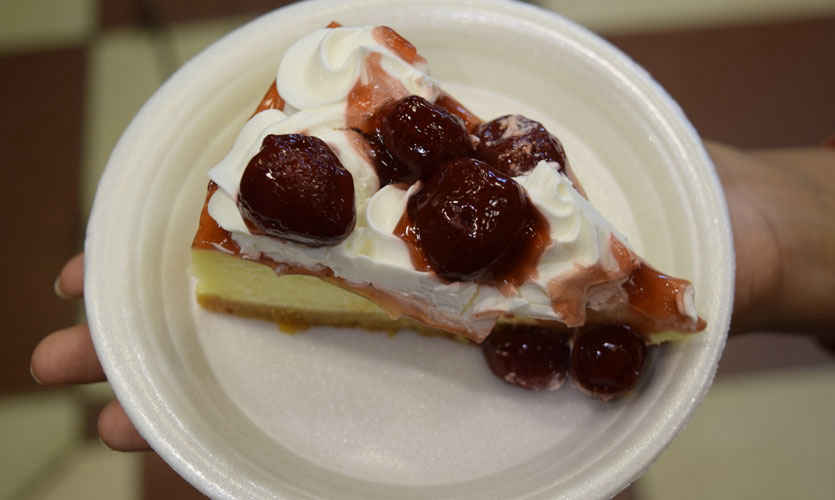 If there is heaven on earth, then you'll experience it right after a bite into this fine creation! A thick cheesecake wedge topped with a dense cloud of the freshest whipped cream is layered on top with whole strawberries (omg!). A bite consisting of a piece of each layer is said to be enough to satiate anyone and everyone
2. Red Velvet Pastry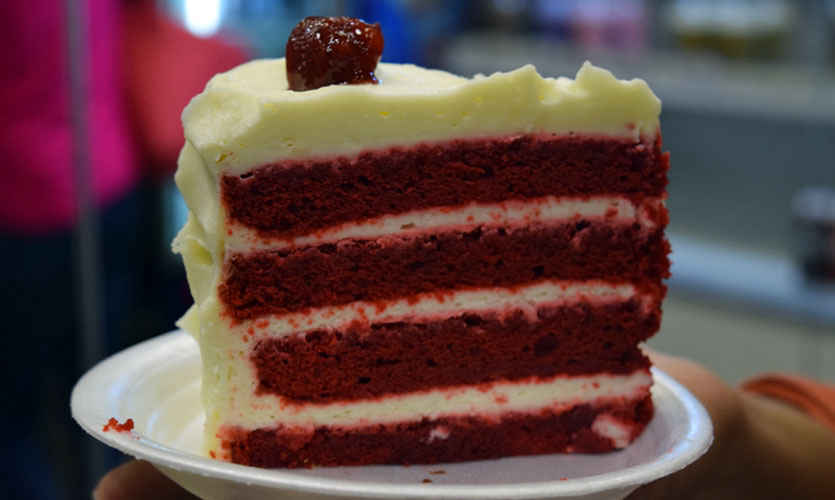 While Theos' Red Velvet is unusually dense red in colour, it makes it up for that on our quality meter! With three strong layers of cheese nicely tucked in between, this pastry is in the reckoning to be one of the best in India, and no, we're not kidding! Seriously, go try.
3. Smoked Chicken Croissant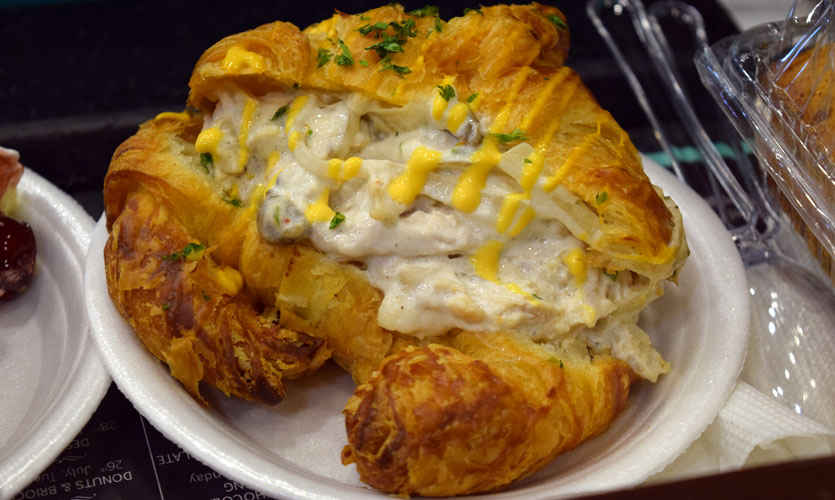 Don't be fooled by the name and think of it as a light evening snack! The quantity of smoked chicken lathered in mayonnaise is so ample that it even protrudes out from the croissant. Tell the attendant to heat it up before he serves, and get ready to tantalise your taste buds with la croissant extraordinaire!
4. Chocolate Tiramisu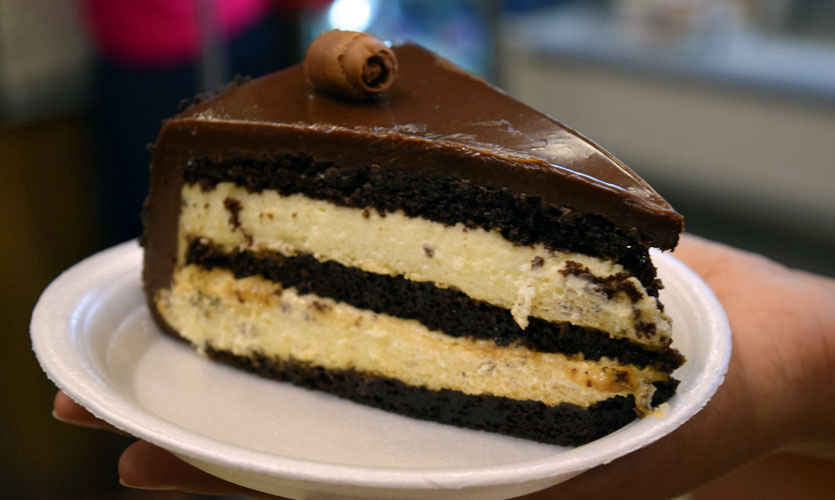 Some people turn out to be chocolate fans while some are die-hard fans of Tiramisu. This creation is a must order for a cross of the above two types. With that definite hint of mocha in between the softest layers of chocolate, this is something you won't mind getting down and dirty for!
5. Tea Cake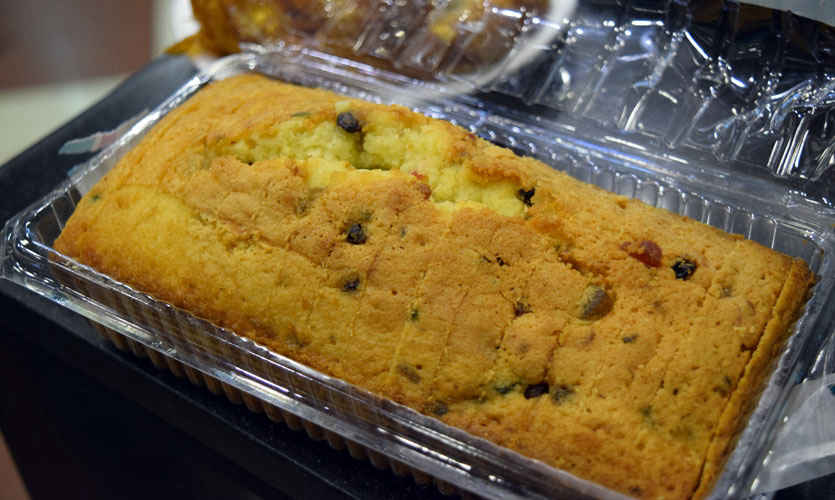 Theos also has a simple and a crisp offering for those tea loving parents and grandparents who never got around to liking the sugary and fancy pastries. With large quantities of almonds, cashews, raisins and green and red tutti frutti in every bite, this tea cake is very well going to make you popular in your house!
Theos has been one bakery which has never seen a dip in their quality, and continues to strive for excellence even with their new restaurant-cum-bakery in another neighbourhood of Sector 41. Their Chocolate, Strawberry and Blackcurrant Shakes are still the hottest selling beverages. Their newly introduced cupcakes with such buttery glaze get sold out within hours, and even the numerous multi grain breads are a hot favourite amongst the regulars.
If you're a resident of Delhi and still haven't given this bakery a visit, well, it's time to set your sweet laden priorities towards this jewel of Noida!
Meal For Two | Rs 700
Locations | Sector 41 & 50, Noida