Picture Credits: Partha Pratim
Of all the richness that Old Delhi offers, most of it comes from the food joints speckled across its busy streets and lanes. Here the alleys are known by a name and are famous for their locally adored dishes. So here's a list of the top 10 desserts Old Delhi has to offer!
1. Jalebi
As you stroll your way into Chandni Chowk, you would easily find the conspicuously written 'Old & Famous Jalebiwala' around a little corner that connects Chandni Chowk with Dariba Kalan. Jalebis are crunchier on the outside and moist and gooey on the inside and this small booth is undoubtedly the most popular place to indulge in jalebis when in Old Delhi.
Old & Famous Jalebiwala | Shop No.1795, Dariba Corner, Chandni Chowk 
2. Rabri Faluda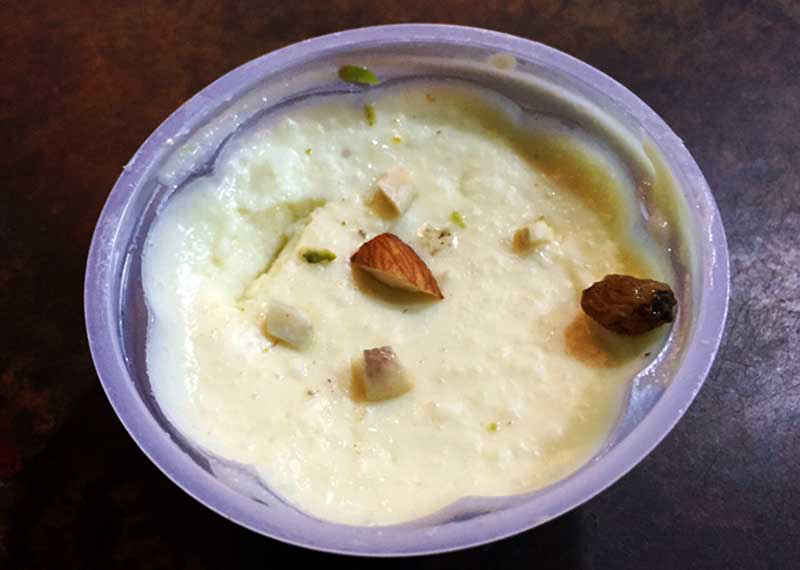 If you're looking for something cooler, then you must visit a shop by the name of Giani Di Hatti. It serves Rabri Faluda besides other popular dessert items. This dish is made of condensed milk with lots of dry fruits in it. People are fond of it especially during summers. Go get your fill!
Giani Di Hatti | Church Mission Road, Chandni Chowk
3. Shahi Tukda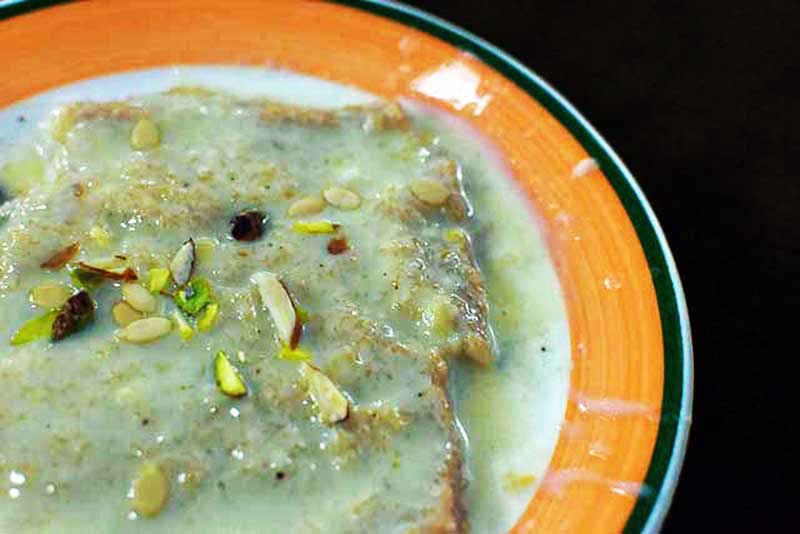 Picture Credits: Nadir Hashmi
Shahi Tukda is another dish fairly popular amongst people visiting Chandni Chowk; you can find many stalls serving this piping hot dish near Jama Masjid's food lane. It is prepared by dipping deep fried bread in condensed milk with saffron and dry fruits in it and is truly delectable!
Jama Masjid | Gate No. 1, Near Meena Bazaar & Matia Mahal
4. Moong Dal Ka Halwa
Picture Credits: eRecipeGuide
Moong Dal Ka Halwa is best had at the Churuwala's shop, Kucha Mahajani near the Chandni Chowk metro station. It is another tender, mouth-watering sweet preparation made by roasting lentils and then cooking it in clarified butter till it's glutinous – truly blissful! 
Churuwala's | Kucha Mahajani, Chandni Chowk
5. Daulat Ki Chaat
You will come across many stalls serving this white and frothy sweet dish which goes by the name of Daulat ki Chaat; it is made by whisking milk to an extent that it forms a light froth. Later dry fruits, saffron and iced sugar is added to it. It is lightly sweetened and melts instantly on the palate. Many vendors can be found scattered across Old Delhi especially in Kinari Bazaar.
Khemchand Adesh Kumar Vendor | Kinari Bazaar, Chandni Chowk
6. Kulfi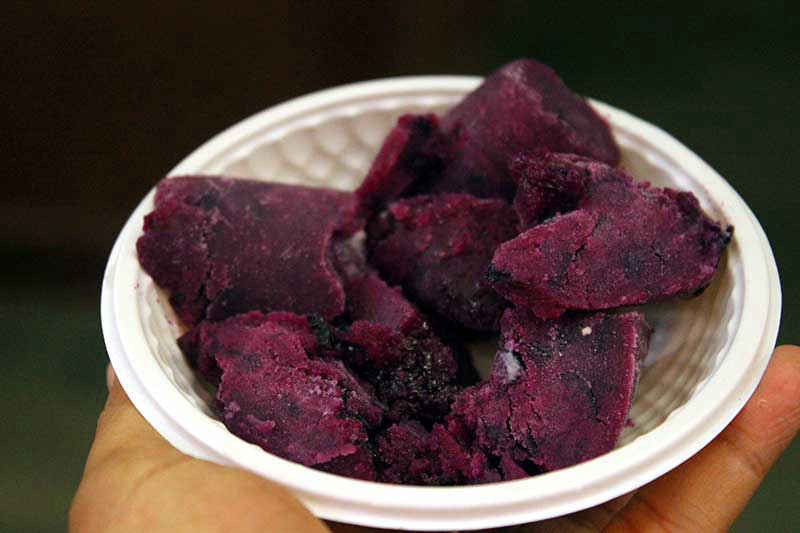 For a rich and delightful dessert, visit Dulli Chand Kulfi Wale or Kuremal Kulfi in Kucha Pati Ram, Sitaram Bazaar. Although it resembles an Ice cream, its consistency is richer in nature; it also offers local flavours such as Mango, Pomegranate, Rose and Saffron that are most famous in India.
Lala Duli Chand Kulfi Wale | Kucha Pati Ram, Sitaram Bazaar, Chandni Chowk
Kuremal Mohanlal Kulfiwale | Lal kuan Bazaar Road, Chandni Chowk
7. Rabri Khurchan
Paranthe Wali Gali, though renowned for its fried paranthas is also a great destination for Rabri Khurchan - another milky, lightly sweetened dish made up of condensed milk. You can even have stuffed paranthas with khurchan / rabri as a filling at this haunt!
Pundit Gaya Prasad Shiv Charan | Shop No. 34, Paranthe Wali Gali, Chandni Chowk
8. English Delights
You'll come across the Al Haj bakery shop in a bylane called Ballimaran of Chandni Chowk. It sells cakes, pastries, chocolates, biscuits, chips, toffees and a wide range of snacks. Although the ambience isn't that great, but the quality of sweets is outstanding!
Al Haj Bakery | 5080, Ballimaran, Chandni Chowk