Kucha Choudhary, among the many other kuchas (lanes) in the Walled City stands out as a narrow lane leading to the biggest wholesale market of photography for items such as cameras, camera accessories, photo frames & digital imaging along with other services such as repairing options - all in one area.
This marketplace is located in Chandni Chowk directly opposite the towering SBI branch with a narrow lane as the entrance to the main market, which one is bound to feel very confused upon seeing as it's a little hard to believe that it could house shops that have been doing business here since decades. People come to this market from far & near to get a hold of their favourite cameras & related accessories at wholesale prices with an array of options on offer. Let's take you through, shall we?
Chock-Full Of Stores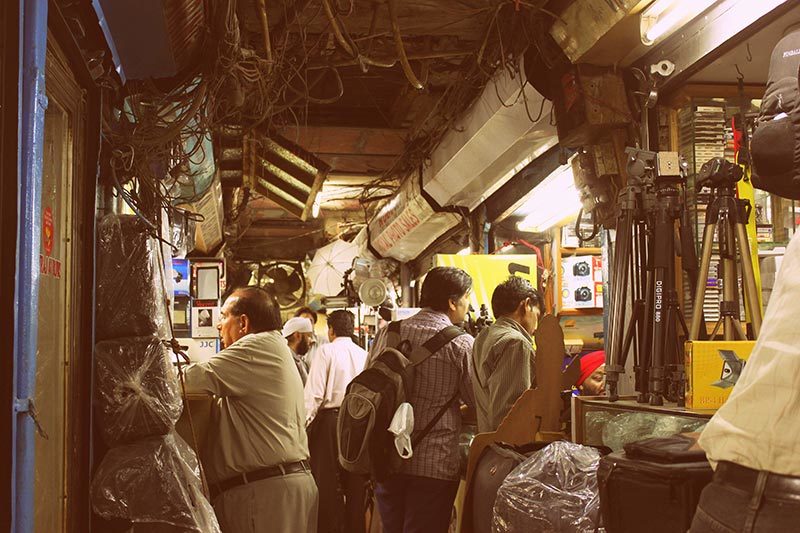 Shops like the Shubh Photo Store within the market may look deceptively small with its cupboards bursting with boxes etc., but on chatting with the proprietor of the shop, you'd be amazed to find that the same shop has been trading at the same place for decades and its main business is that of wholesale supply. Upon enquiring about the prices of regular models you can generally spot at other high-end showrooms, you'd be pleasantly surprised by the prices they have to offer. 
Other shops like Mohit Photo Deals & Raju Album Company also deal in products like photo albums, photo goods, batteries, chargers & other accessories. Apart from the shops selling new items, this market is also highly recommended for the options it provides for repairing cameras & other accessories. Mohan Camera Center, among many others, is one of the most highly-rated repairing centres within this four-walled marketplace, attracting a loyal clientele from far & wide. 
Competitive Pricing & Variety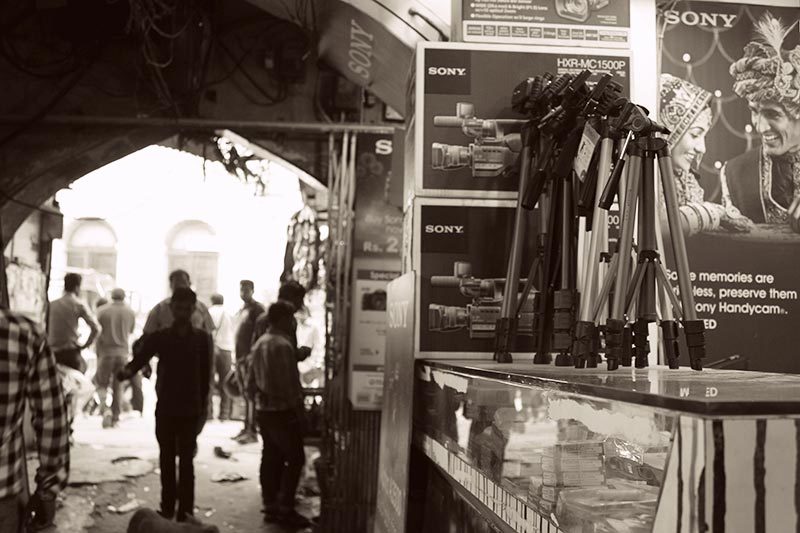 One of the best things about this place (other than the variety) is that it offers products in each price segment. There is no dearth of lesser priced products which will surely bring a smile to the face of the customers who throng this market.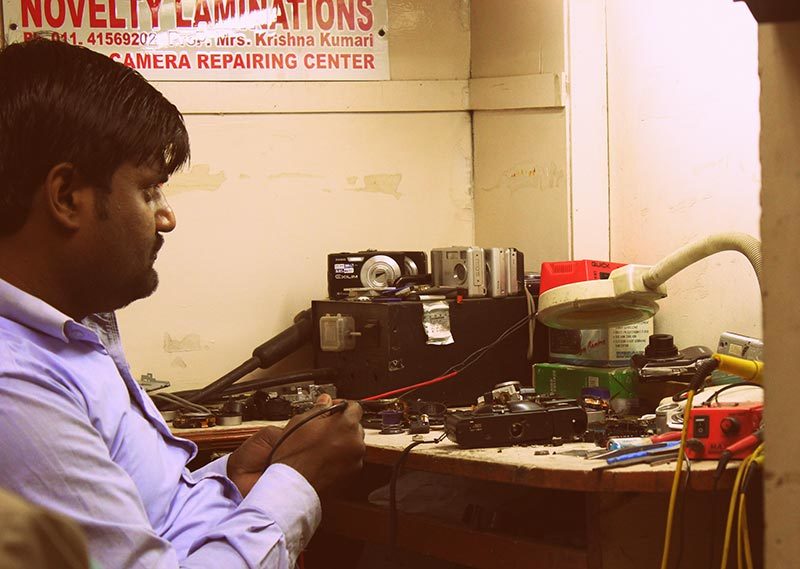 Many of these shops have started using the Internet & modern day communication techniques for marketing purposes. You can find names & contact options for hundreds of shops within this market on the web & other online classifieds. This shows that they are not yet ready to be swept away by modern day stores & remain at par with the best in the business.
So whether you're an amateur or professional photographer, you can come find the best bargains on photography paraphernalia you'll find nowhere else!