Disclaimer: Bearing in mind the current health crisis befalling the city and the world at large, we're tweaking our content policy and recommendations. Stay positive, keep hygiene levels up and don't fall prey to panic and misinformation.
Sabz Burj literally means Green Tower but in reality, it isn't green at all - it's a blue coloured dome! This is why it's locally known as Neeli Chhatri which means 'Blue Umbrella' and is also confused with Nila Gumbad by some (which is actually a few kilometres away). It's said that the dome originally had bright forest green coloured tiles, which explains how it got its name. 
The originally green coloured dome was shockingly altered and (mistakenly) painted blue, as we see it today, by the Archaeological Survey of India (ASI) during restoration work, however, some of the original blue, green, yellow and white tiles can still be seen at the base of the dome.
From A Distance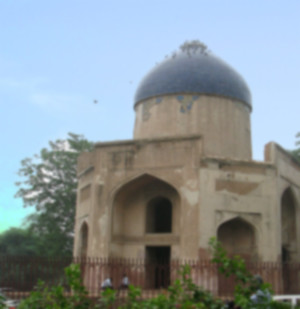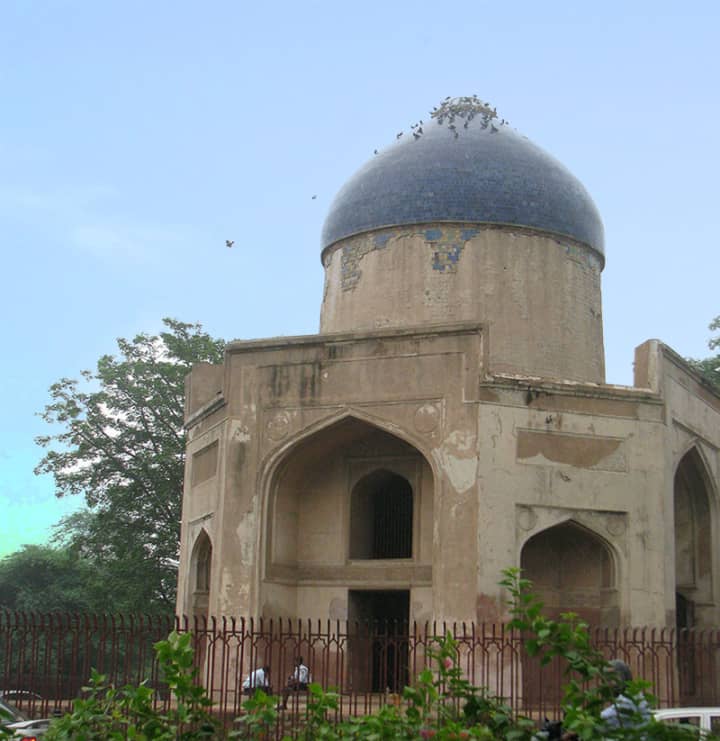 Standing tall at the intersection point of Lodhi and Mathura Road, Sabz Burj is hard to miss. Its gate, in fact, is right opposite one of the entrances of the famous Humayun Tomb Complex. This gate is chained and locked. Entry is usually prohibited but one can get a good view from outside, especially if you take a walk around the high fence by which it is protected. A couple of guards can be seen sitting inside, chatting away over a cup of tea. They will be oblivious to your lingering presence until you call out to them, and even then they might just ask you to go away but if you persist, they'll reluctantly indulge you in your curiosity.
Remains Of Historic Art & Architecture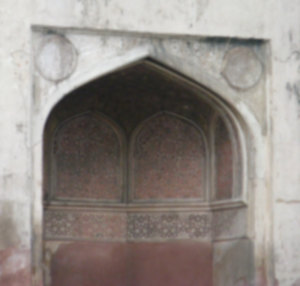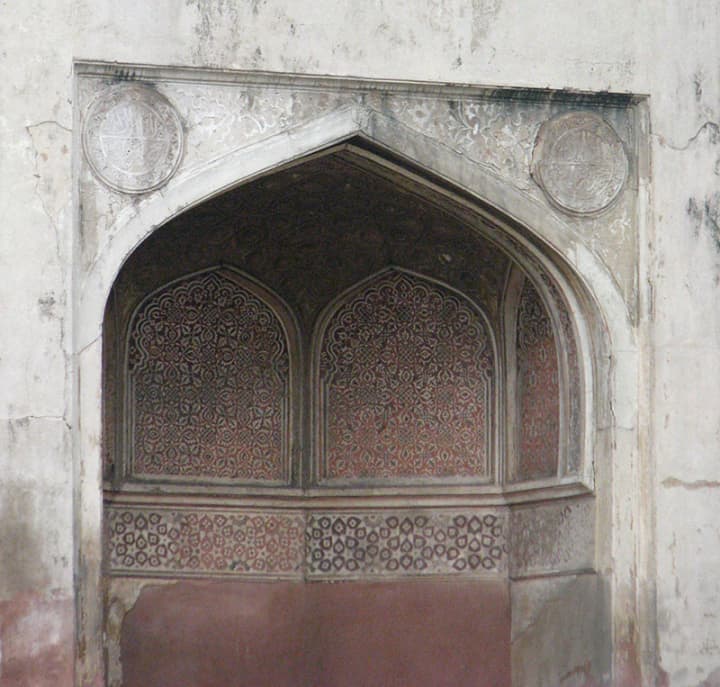 Sabz Burj is said to have been built sometime in the early 16th century, but the exact date of construction or who built it is not known. Who lies buried inside is also somewhat of a mystery. It's a tomb but surprisingly, it was used as a police station during the Colonial period and the octagonal tomb bears a striking similarity to the Baghdadi style of architecture with alternating wide and narrow sides.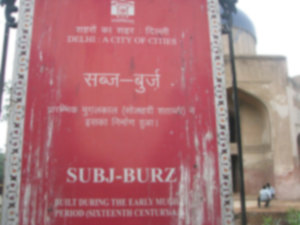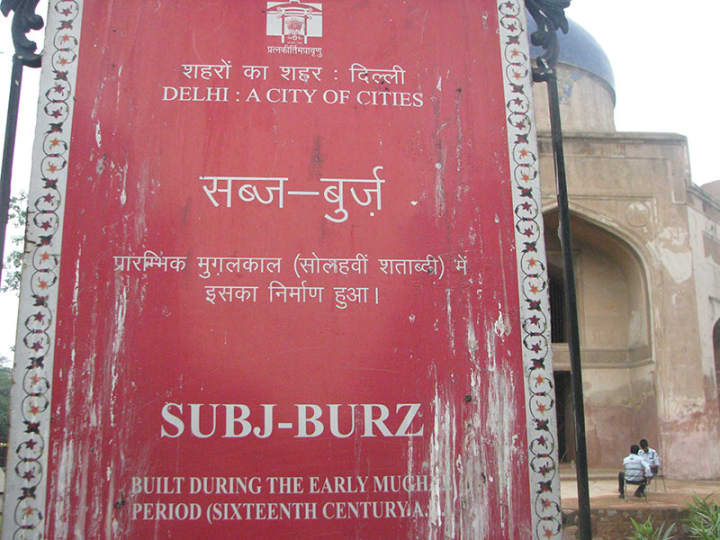 The narrower sides are slightly lower than the wider ones. The wider sides (all four of them) serve as separate entrances and every entrance has a window-like opening built above it. The narrower sides have remains of some exquisite artwork from its period. A camera lens would be able to show you some intricate patterns in red and white. A few steps can be seen leading up to the structure, which sits on a platform.
Surrounding Heritage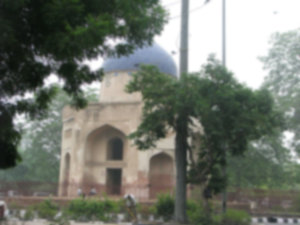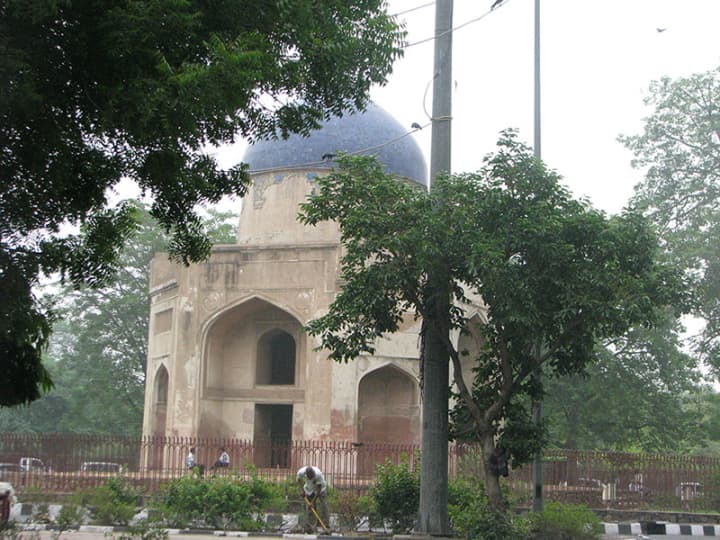 Sabz Burj is surely hard to miss and your visit here would be maximized if you club it with a visit to the other interesting places nearby such as Humayun's Tomb & Hazrat Nizamuddin Dargah. The nearest metro station is JLN (Violet Line) or Jor Bagh (Yellow Line) and from there you'll have to take an auto. Also, it's better to come here when there's ample daylight in order to get a good view of this tomb because even though there's sufficient lighting around Sabz Burj, it doesn't manage to give you quite the view that natural light does.
If you're ever in the vicinity with some time on your hands, how about popping by for a good look-see at this unusual gumbad?!
Location | Nizamuddin, Golf Links