Breakfast may be the most important and yet often ignored meal of the day! In our busy & hurried morning time schedules, we often forget to indulge in a hearty breakfast but not anymore! We just handpicked 8 best places to grab a scrumptious breakfast in Noida so check 'em out ASAP!
1. Cafe Pathshala (Near Amity University)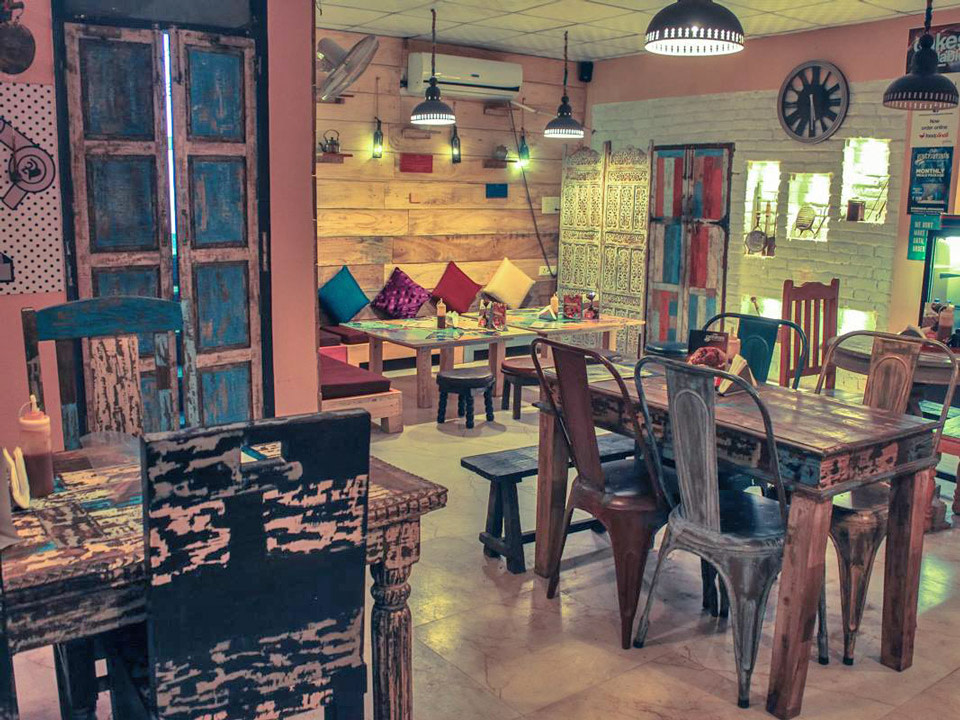 Kick start your day with scrumptious food at this cutesy cafe! One of the most popular hangout spots for all the Amitians in Noida, this place has an amazingly elaborate menu with lots of healthy options as well! You can choose from the yummy Jumbo Sandwiches or the delicious pitas - they're all amazing. Don't forget to pair up your order with their frothy shakes *slurp*! 
Meal For Two | Rs 550 
Where | KO-12, Sector 126
Check Out Their FB Page | https://www.facebook.com/Cafepathshala/
2. Getafix Petit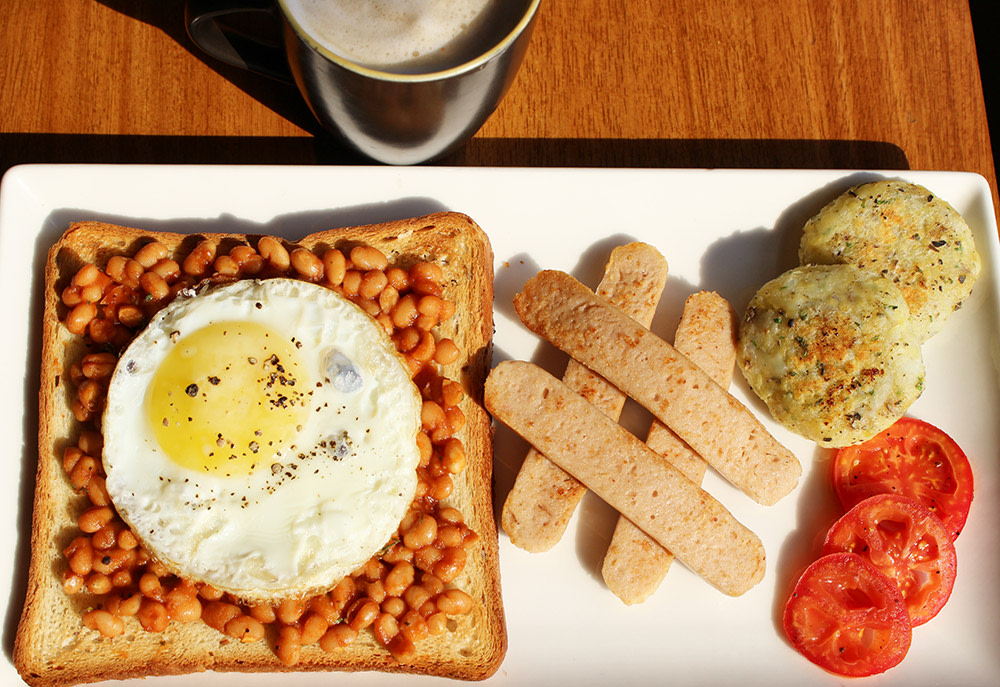 A good day would ideally start with a healthy & yummy breakfast and if you think along the same lines then this is the perfect place for y'all! They have a special all-day-breakfast menu that has all the sumptuous dishes you can imagine made with healthy ingredients! Do try their Rainbow Fruit Jar, Banana Cinnamon Oats & their Italian Omelette! 
Meal For Two | Rs 700 
Where | Sports & Cultural Club, Sector 15
Check Out Their FB Page | https://www.facebook.com/getafix.cafe/
3. Laxmi Coffee House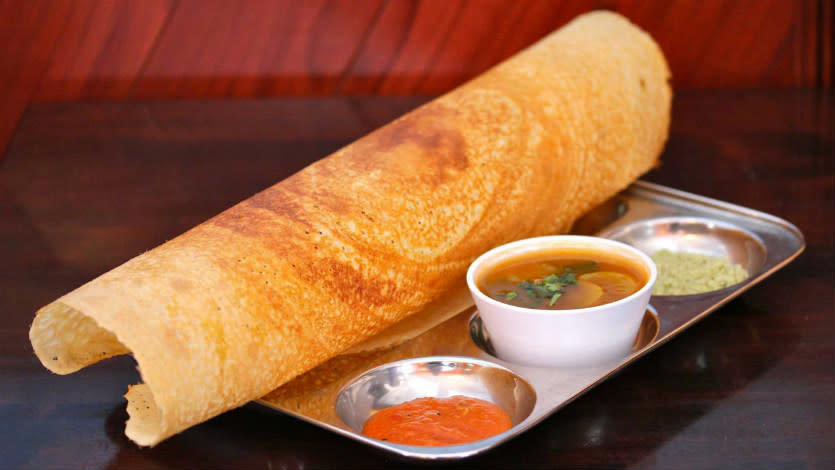 How about some Idli for breakfast? Give your morning a South Indian tadka by heading to Laxmi Coffee House and order up delicious Uttapams, Vadas or Idlis with yummy chutneys & sambars and trust us your entire day would look much better! And don't even think about missing out on their special filter kaapi - it's heavenly! 
Meal For Two | Rs 300
Where | Brahmaputra Shopping Complex, Sector 29
4. Bitch Please Cafe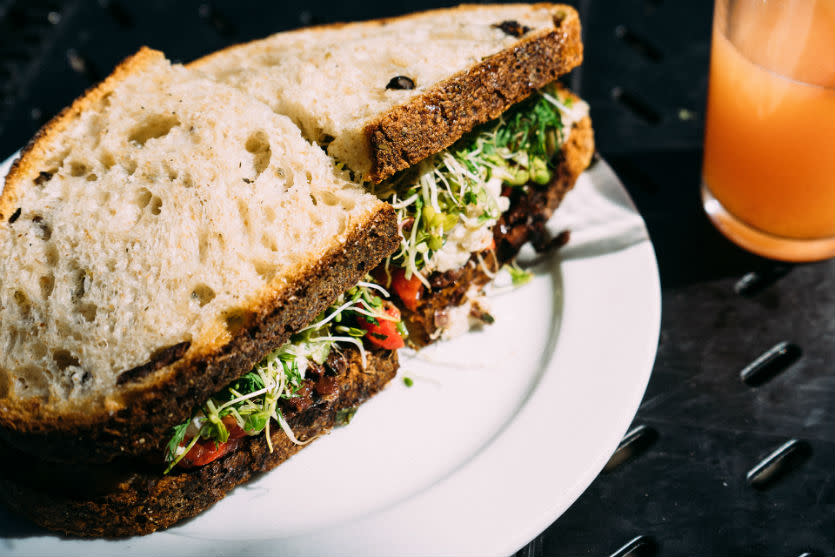 Another hot spot for all the students at Amity University, this quirky named cafe is gonna be your fave new breakfast place. They have everything you can possibly ask for in breakfast and their sandwiches in particular are to-die-for. So even if you're getting late for college or office, just drop by and grab a quick bite.
Meal For Two | Rs 200 
Where | Opposite Gate - 2, Near Amity University, Sector 125
5. Boxmeal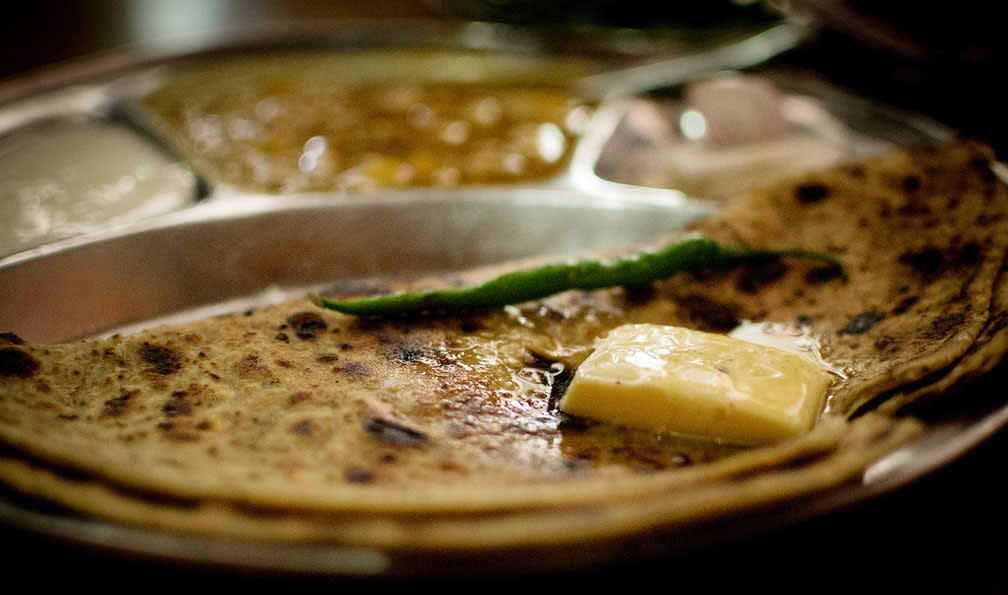 You need to head to this place for some yummy Indian breakfast options! They have everything from Aloo Parathas to Puris with Aloo ki Sabzi & Poha on their menu and take our word here peeps, it's all delicious. They also deliver their meals in boxes, so if you're too lazy to get out of your homes, remember these guys are just a call away! 
Meal For Two | Rs 400
Where | RN 24, B Block, Sector 62
Check Out Their FB Page | https://www.facebook.com/boxmealtiffin/
6. SodaBottleOpenerwala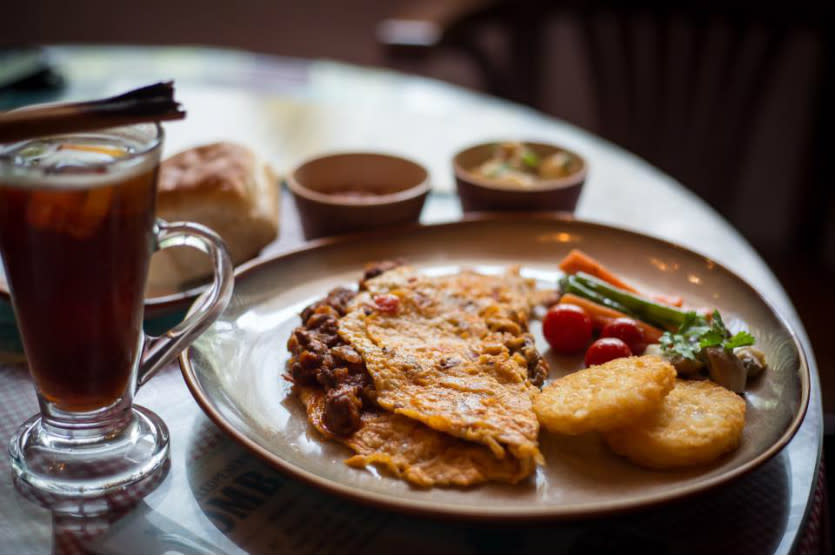 You really don't need us to tell you about the ah-mazing food here is! You can go for the simple Bun Maska or the divine Bohri Keema Pav or the mouth-watering Chicken Cutlet Pav or any of their sumptuous and totally Insta-worthy dish from their menu, they are all worth trying, so head to this one for an elaborate Parsi breakfast hogging! 
Meal For Two | Rs 1,300 
Where | 3rd Floor, DLF Mall of India, Sector 18
Check Out Their FB Page | https://www.facebook.com/SBOWIndia/
7. The FoodFellas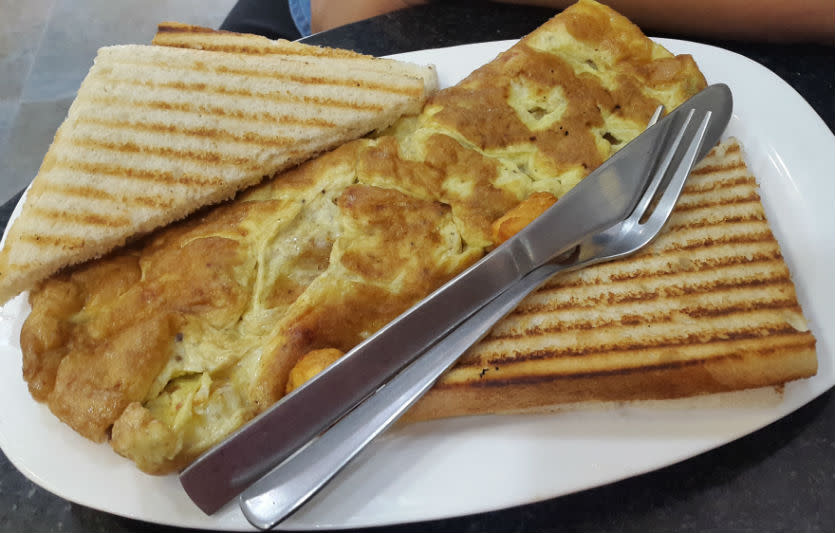 This Is A Representative Image
If you're craving some desi breakfast then this place is perfect for you. They serve everything from Chole Bhature to Samosas & Bread Pakoras for breakfast and we're drooling already! You can also try out the omelettes here as they're pretty good.
Meal For Two | Rs 700
Where | Plot 2B, Noida Expressway, Sector 127
Check Out Their FB Page | https://www.facebook.com/thefoodfellasnoida/
8. Tpot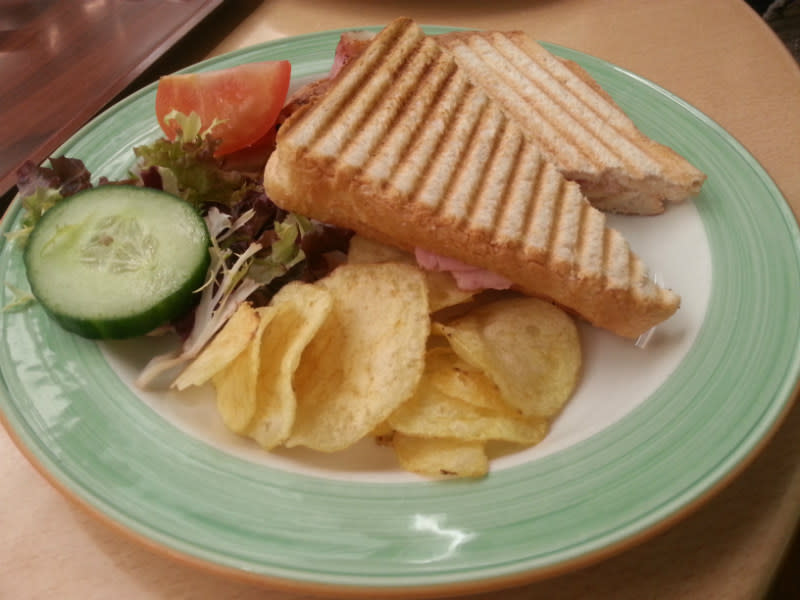 There are several outlets of Tpot in Noida and we're super thankful for them all! You can order up their scrummy Bun Maska or sandwich and pair it up with some kadak or organic chai - it's actually a match made in heaven! Also try out their Bread Omelette+Chai or Vada Pav+Chai combo and trust us, you'll have yourselves a memorable morning. 
Meal For Two | Rs 400
Where | Ground floor, Windsor IT Park, Sector 125, , Urbtech Matrix Towers, Sector 132, World Trade Tower, Sector 16 & Other Outlets 
Check Out Their FB Page | https://www.facebook.com/TPOTcafe/
So these were 8 places in Noida where you can grab the yummiest breakfast as afterall a great day starts with an ah-mazing breakfast!