Kickass Decor and Delicious Grub | We Checked Into Backyard Underground in Gurgaon
A crazily lit staircase leads to this underground gem in Gurgaon! With wooden interiors, decorated black & white frames and tungsten bulbs all over, it has a modern and western vibe and wins you over with its exhilarating ambience with its real backyard like vibe with hanging hammers and classic message light boards. A complete party-worthy hangout spot with brilliant music and food - here's what tickled our taste buds:
Drinks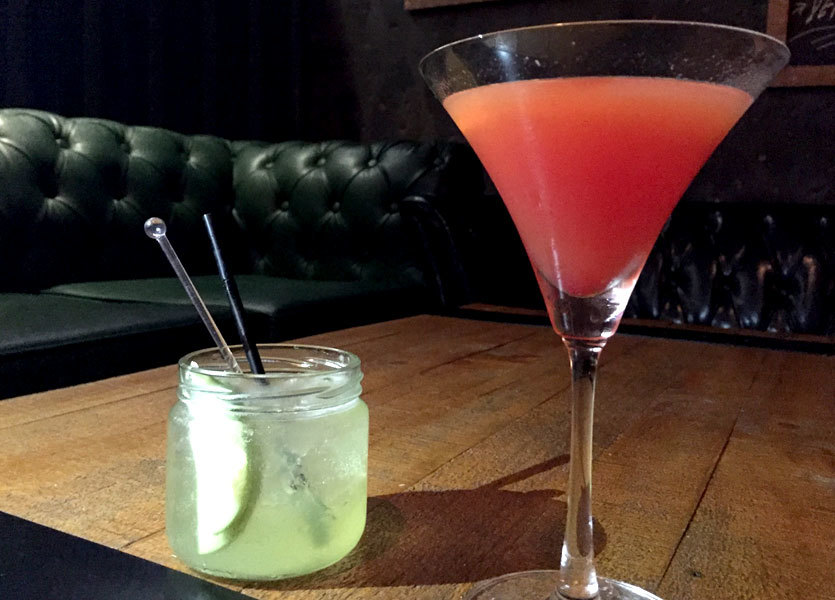 Monkey Business is a vodka based cocktail with Green Apple and Lime Juice that was totally refreshing! However our favourite was Senorita, one of their Strawberry Flavored mocktails with a hint of orange juice and lime, topped with soda which we glugged down in no time! 
Bullet Chicken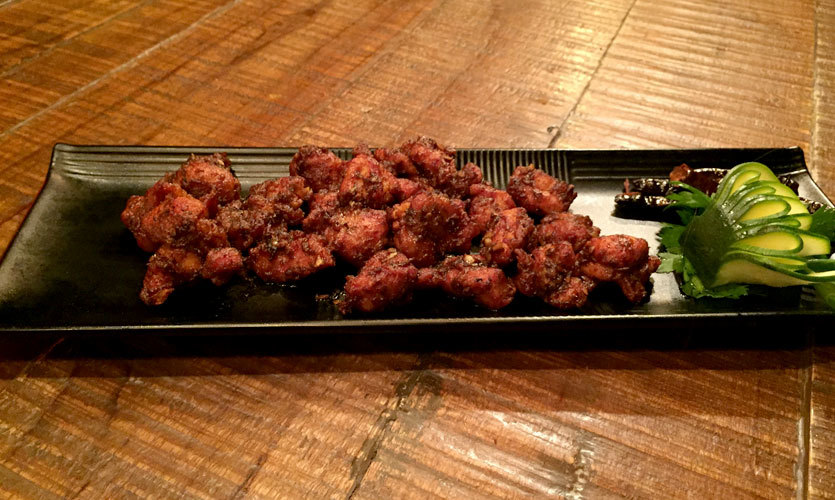 Plated beautifully with cucumber, basil leaves and red chilli, Bullet Chicken is one of their signature dishes you should definitely try. Prepared in oriental style, it has flavours of Andhra spices and served in generous portions.
Soya Chaap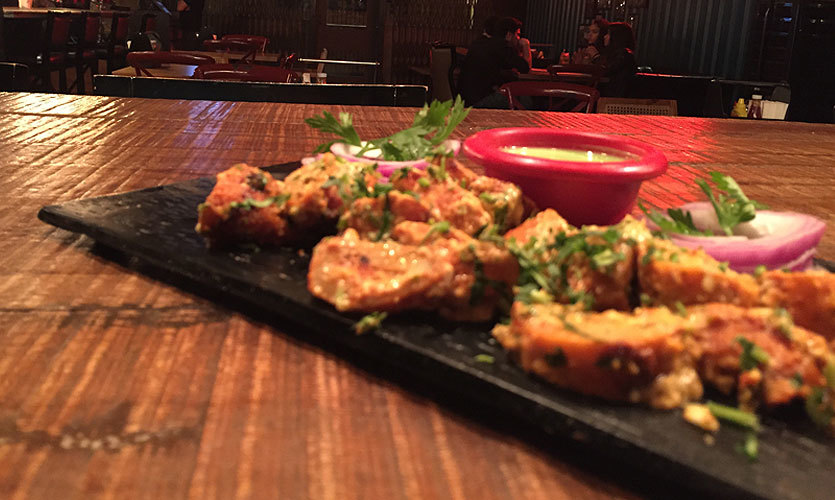 Neatly sprinkled coriander with mouth-watering chutney made from their secret Indian spices is a must try for all vegetarians! Decorated with onions and basil leaves, this dish is a must try just for its beautiful presentation. 
Mezze Platter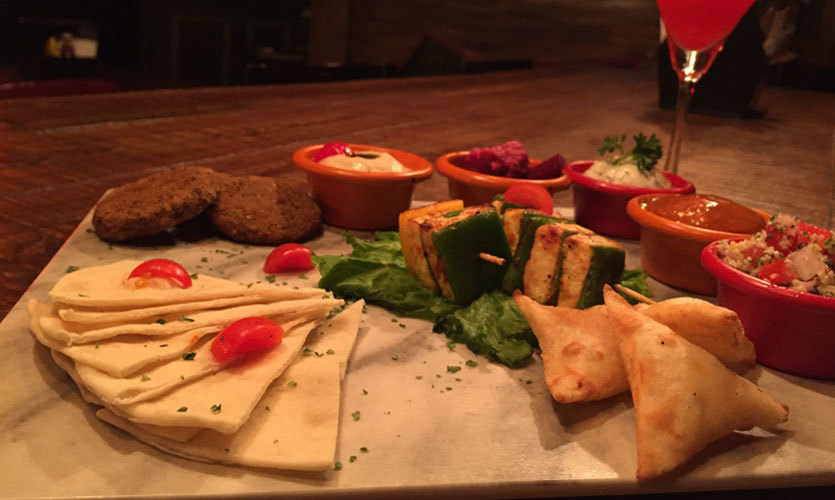 Prettiest of the lot, their amazing looking Mezze Platter is a fabulous combination of Falafel, Hummus, Baby Samosas, Pita Bread and Sauteed Paneer and is served with dips you can't ever have enough of - their special Muhammara Dip which is a mix of mayo & chilli amazed us truly.
Jalapeno Cheese Naan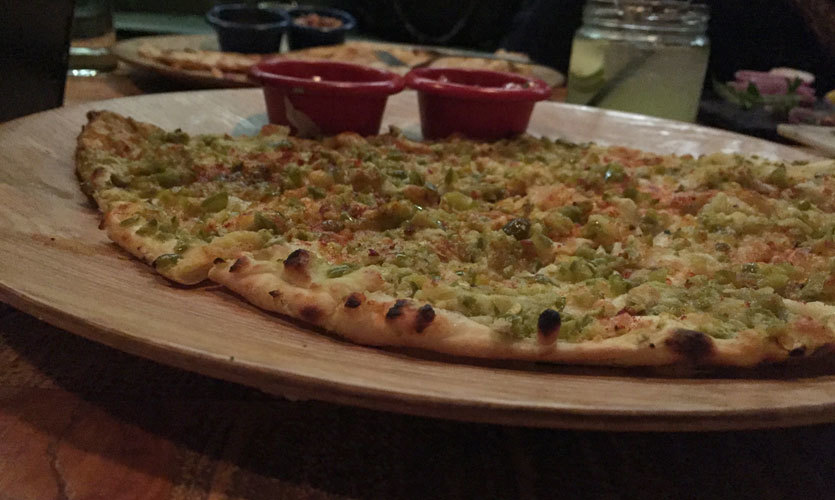 Served with a delicious Salsa dip, this is an Indianized version of pizza with the perfect blend of ingredients that is absolutely unique and delicious. With lots of Cheese, Butter and minced Jalapenos on top of the naan, it melts in the mouth and is fingerlicking good!
Butter Chicken Naan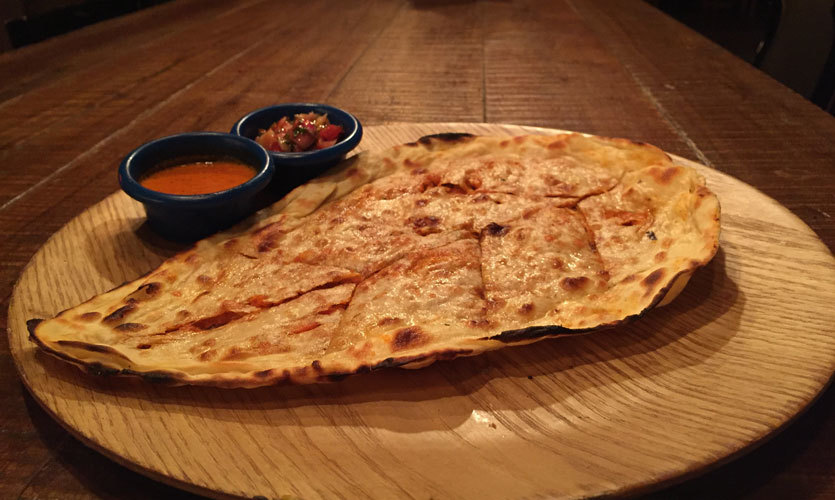 Saving the best for last - the excellent fusion of two main Punjabi dishes - Butter Chicken Naan is what all punjabi bellies will love here! Succulent juicy chicken pieces wrapped in a naan, you've got to try this! With Butter Chicken gravy served as a dip, you'll love this offbeat concoction.
The Backyard Underground seems to have done full justice to its name with its offbeat vibe and delicious dishes - go try! 
Meal for Two | Rs 1,400 (with alcohol)
Location | SCO 35-36, Leisure Valley Market, Sector 29, Gurgaon