Delhi
Come Explore Khari Baoli - Asia's Biggest Wholesale Spice Market With Us!
Khari Baoli, also known as the Spice Market, isn't exactly a place where you would willingly go to spend an evening for no rhyme or reason, but it is the perfect place to go to if you want to experience the real Delhi. Khari Baoli is located on the western end of Chandini Chowk & is best explored on foot!
Leaving an Everlasting Impact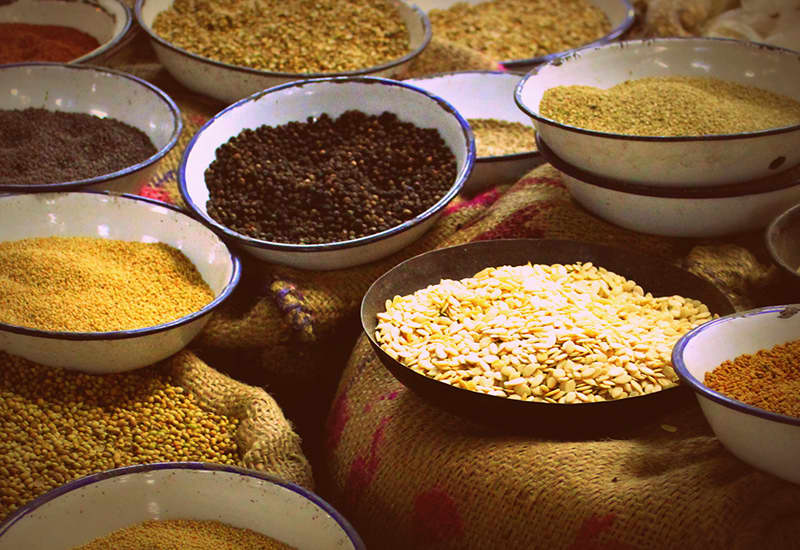 Some places are special & stay with you all your life. Khari Baoli in Old Delhi is one such place, similar to a scene from an old Raj Kapoor black & white movie, playing out every now & then refusing to fade away. After taking the stairs leading out of the Chandni Chowk Metro Station, you can start walking towards Khari Baoli; do double check the directions with the locals as the little lanes & by-lanes in this area can get quite confusing. 
During the evenings you can always find a mad rush of shoppers, traders, porters, wheel barrows, hand trolleys, two wheelers & delivery vans moving in both directions.
Strike Out Hunger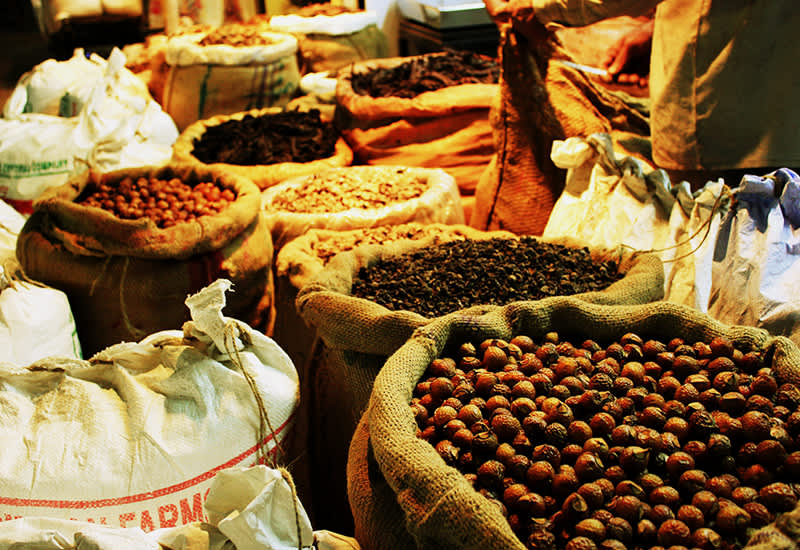 On feeling hungry which you invariably do whenever you come to this area, you can dive into the many semi-basement eating joints found here. One such small & modest eatery serves the most delicious Bedmi Pooris with Chickpea Curry & Gulab Jamun. 
Though deep-fried in Ghee (clarified butter), these crisp & fluffy breads have no trace of grease & you can dig into several of them without feeling heavy or full. Besides indulging in many other such eating joints, do make sure you save your appetite for better things to come with Delhi street-food items such as Aloo Chaat, Tikki, Samosas & Paneer Paranthas with Sohan Halwa & Rose Petal Chikkis for the sweet tooth.
Sights & Sounds
It usually requires skill & alertness to negotiate the narrow, broken sidewalks, dodging & swerving, pushing & being pushed by people from all sides. The street is lined with large & small shops selling spices, nuts & dry fruits, cottage cheese & herbs, all piled up like small mounds of red, yellow, brown & green. 
The shop owners, traders & even women can all be seen shouting, gesticulating & driving a hard bargain for mounds of the freshest & choicest spices in the country. 
Wherever you walk, on the main street or in the hundreds of narrow lanes a medley of smells from spices, herbs, condiments, fresh paneer, frying snacks from street stalls & sweets hit your nostrils like a Mozart symphony.
Location | Situated near Red Fort, on the Khari Baoli Road adjacent to Fatehpuri Masjid at the western end of the Chandni Chowk
Browse Through More Images: