KAMA Ayurveda, Chumbak & More: 11 Things To Look Out For In The So Delhi Confluence Goodie Bag!
Flinging open our doors to all the biggest, best and tres chic bloggers across the country (yet again), we come bearing the best news! An annual glitzy event, touted to be the Met Gala of the Indian blogger scene (touted not just by us!), the So Delhi Confluence presented by InFocus brings together the best bunch of influencers out there and puts them in a room with the best lifestyle brands out there *we can literally see you nodding in approval right about now*.
Confluence'17 has some intriguing and riveting panel discussions that'll go on, not to mention the much-awaited and super fun goodie bag we'll happily be handing out with big grins on our faces. Wanna take a peek inside? Without further adieu we'd like to lift the curtain from the goodie bag and tell you ALL about the wide variety of goodies it holds! 
1. KAMA Ayurveda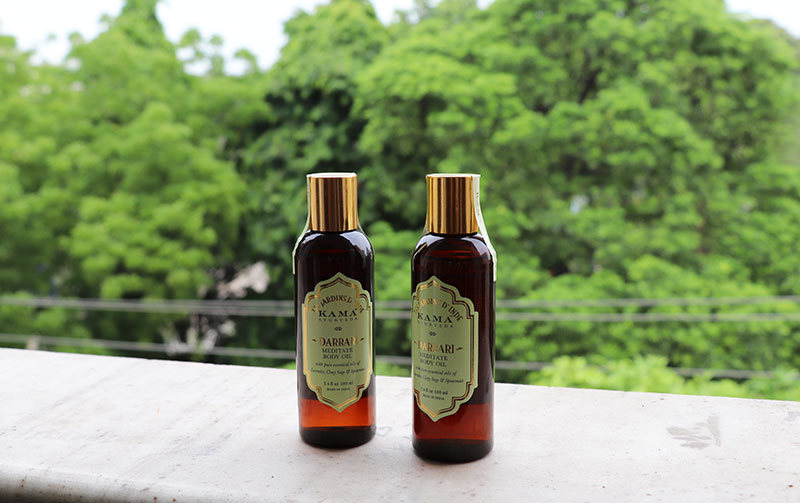 KAMA Ayurveda has products that are prepared with the purest ingredients, sourced and created through traditional Ayurvedic methods. The goodie bag will feature their Darbari Meditate Body Oil which we're sure will be your new BFF from now on! 
With soothing ingredients like lavender, spearmint oils and clary sage all in a jojoba base, this beautiful concoction will help reduce muscle tension and relax your mind and body the moment you massage it on! 
2. Upbeatz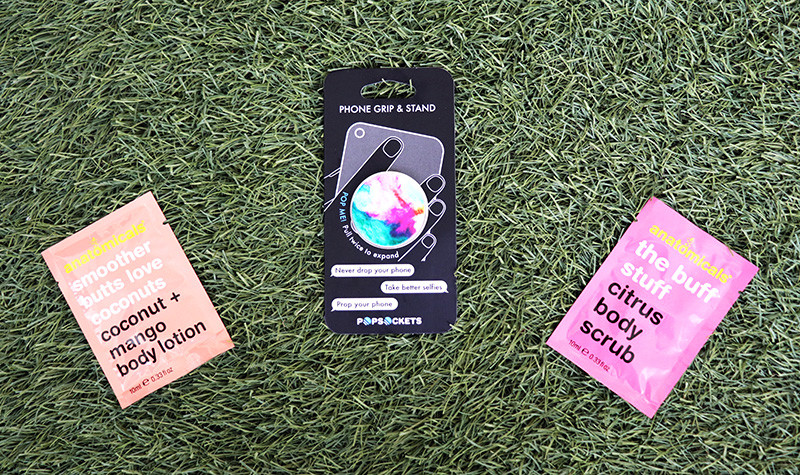 Upbeatz is a website that has simply anything and everything! With the idea to give Indians access to global brands and their products, these guys cater to all your needs from bath and body products to mobile accessories, sunglasses, apparel and so much more. What we've got in the goodie bag is face scrubs, body lotions and popsockets. Popsockets are surely the new in thing which will give your phones an all new chic look guys! 
3. John Jacobs Eyewear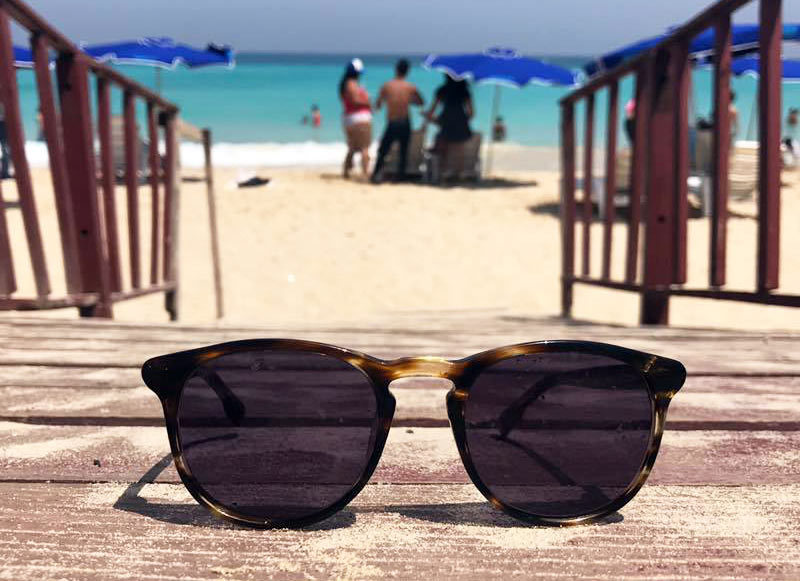 Our go to brand for funky and affordable sunglasses, John Jacobs has a crazy deal for you lucky goodie bag holders and oh boy are we excited! They're giving vouchers where you'll get a pair of eyewear free with your purchase. So more like a 1+1 on eyewear! NICE! Plus via this voucher, you'll also get the chance to win a pair of frames too apart from the 1+1. We're so excited to get a funky pair of frames from them! Oh wait! There'll be TWO!! 
4. DotShot Drinks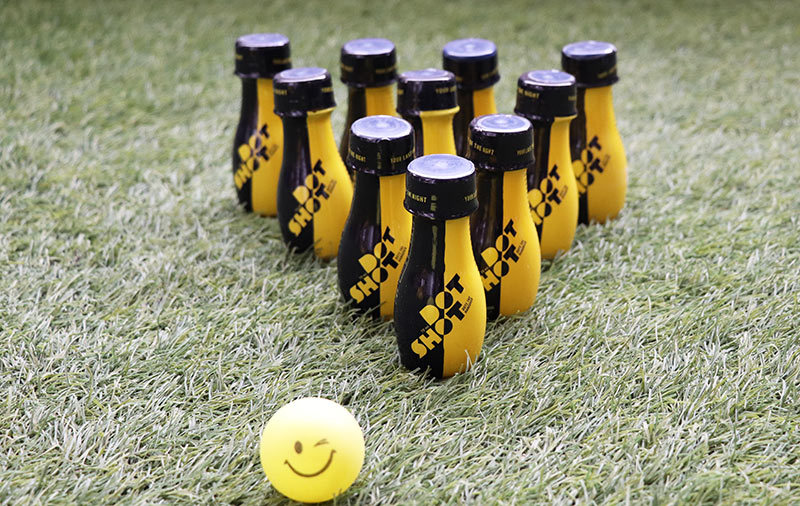 Parties are a very important part of our lives, but how many of you regret partying on a weeknight because the morning after will greet you with laziness, dizziness, headache, acidity, body cramps and everything else that comes under the huge bracket of the biggest devil HANGOVER? 
Well worry not because DotShot has an after party herbal drink to prevent all the ill-effects of the dreaded hangovers. This drink needs to be consumed after your drinking session or before going to bed. Entirely natural without any chemical content, this drink is one that you have to try post your next partying scene! 
5. Kishlay Foods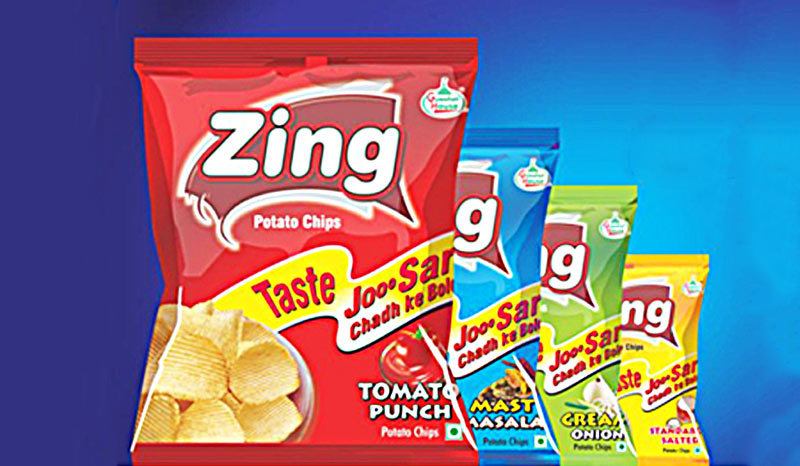 Right when you thought it's all about being healthy, here we have some super yummy and totally flavourful chips that we've sourced all the way from Guwahati for you guys! They've got potato crisps in a bunch of flavours like Tomato Punch, Mast Masala, Creamy Onion and Standard Salted, it depends on your luck which one you'll get! Crispy and light being their motto, one bite into these and you'll want to source Zing Chips from Guwahati every time someone visits. 
6. Jovees Herbal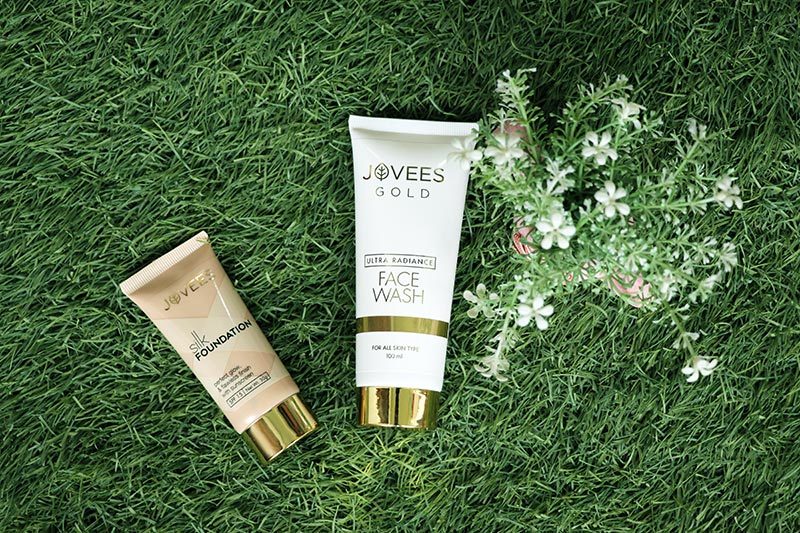 With all this going on, we really couldn't forget about facial products for us ladies! Jovees has been one of our go to brands for basic beauty products since years and they would like for you guys to give their face wash and foundation a shot! A clarifying face wash which will provide you guys with clearer skin and a foundation that would be your BFF this wedding season, we're most excited to give these two products a shot! 
7. Cravity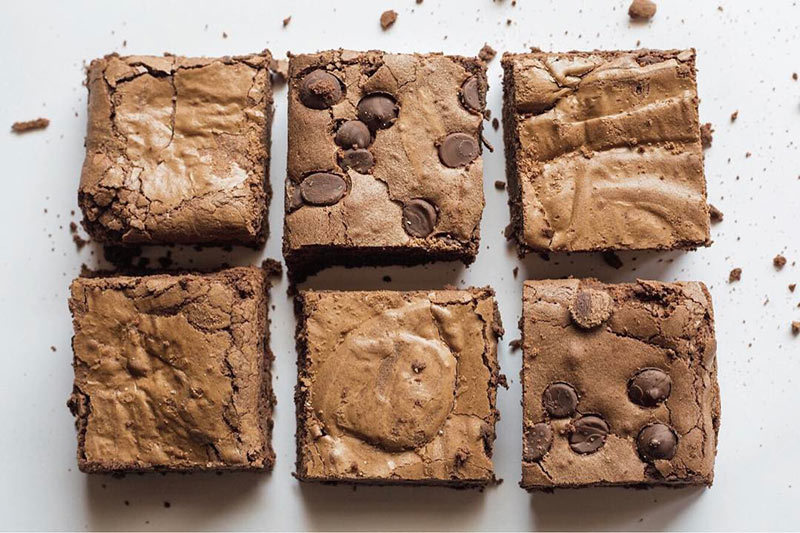 Ain't no goodie bag's ever complete without some desserts! And no we're not giving you guys day old brownies because that would suck, instead our good friends at Cravity have decided to shower us with vouchers! This voucher allows you to avail a complimentary dessert. There you go - simply head over to Cravity, brandish your voucher and voila!
8. VLCC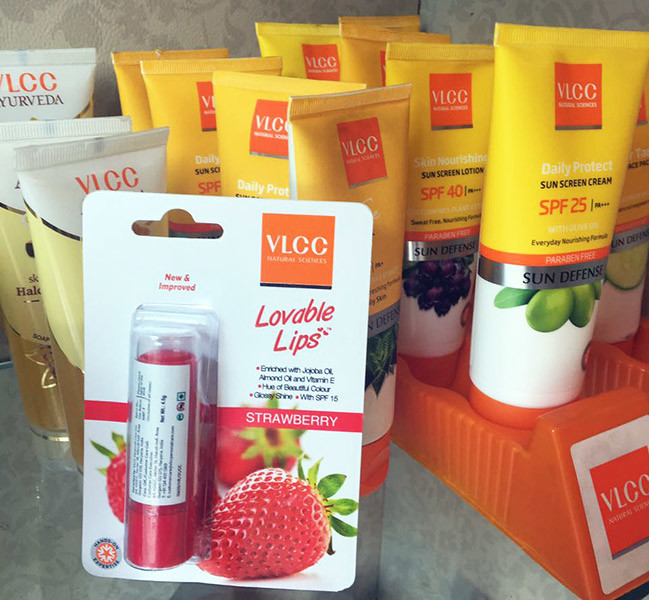 VLCC, one of the biggest health and skin care brands in the country is definitely one that we run to for all our issues related to skin and hair. They've got a little kit of products for you guys that includes a bunch of things like their Strawberry Lip Balm, Insta Fair & Glow Clear Skin 2in1 Scrub Pack, Matte Look Sunscreen Lotion, Slimmers Green Tea and Mulberry Lightening Body Lotion. Nice! Pretty much everything that we're looking for when it comes to skincare is found in this little kit! 
9. Pee Safe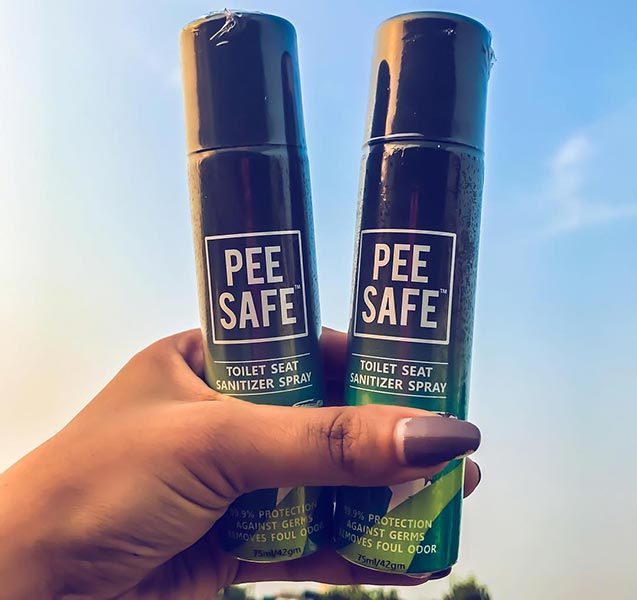 Alway shudder in horror every time you have to use a public restroom? Cannot, for the life of you stop thinking about germs every time you head out? Well then the toilet seat sanitizer sprays from Pee Safe will come to your rescue! Our goodie bag will contain cutesy bottles of this knight in shining armour - so awesome!
10. Chumbak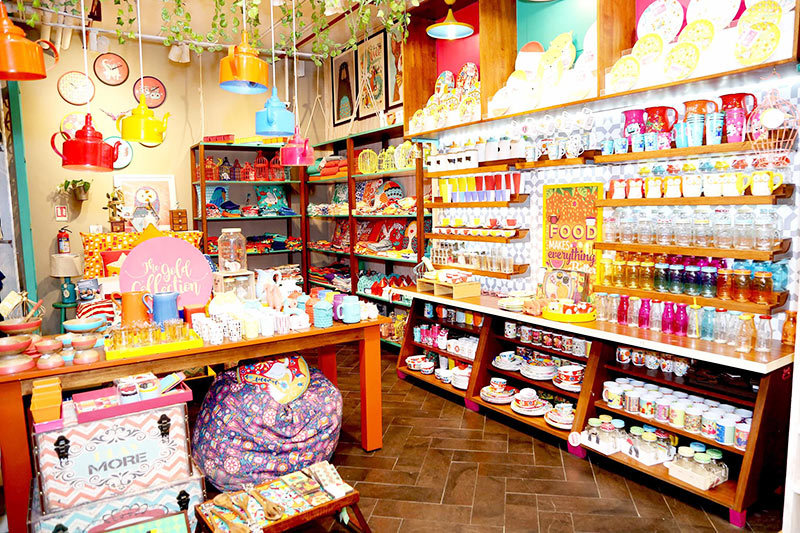 YES! We were saving the best for the last - Chumbak is giving away vouchers where in you will get 300 bucks off on your next purchase! Mind you it is a one time only voucher, plus it does have an expiry date. So go ahead and redeem it right away and buy those goodies that you've been eyeing since so long at your nearest Chumbak offline store! 
11. Kiva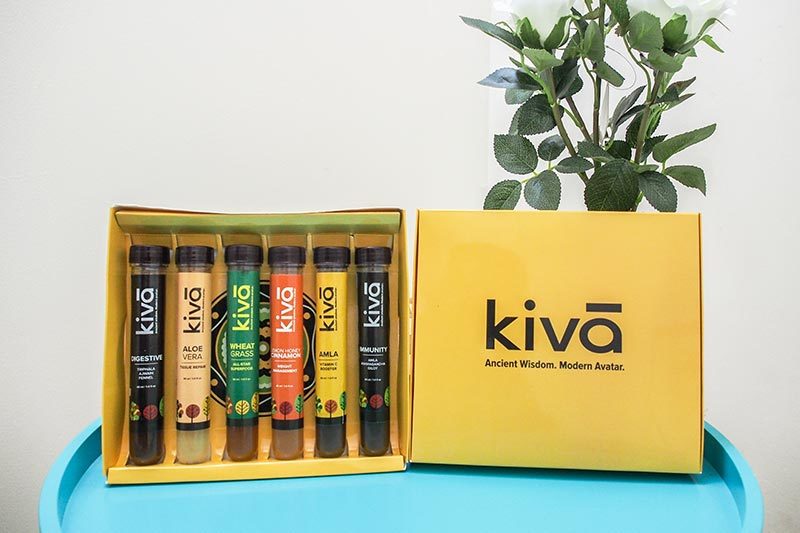 How great would it be if all the enriching goodness wrapped up in Ayurvedic traditions could be bottled up - ready for you to take a bracing gulp of on the go? The peeps over at Kiva had the same thought and made up these cutesy Ayurvedic, nutritious bottles - and you can find them in the goodie bag *starry eyed*!
There you go, these are BUT a few of the charming goodies that'll be stuffed to the brim in our handpicked goodie bag!
When | Saturday, 5th August
Where | The Lalit, Barakhamba Road
Timings | 10:30 AM - 7.30 PM
Entry | By Invite Only