Ghungroos form an integral part of Indian culture and our performing arts wouldn't be the same without their musical jingle. These musical anklets have now moved beyond classical dances and made their way into our lives in numerous forms! They no longer exclusively grace the feet of dancers but have also found an abode in our wardrobes!
We've seen them around a lot lately and we cannot get enough of them. They've left a mark & how. This is exactly why we've picked out the best ghungroo-studded accessories for you to stock up on!
Kadha From WeSwadesi.com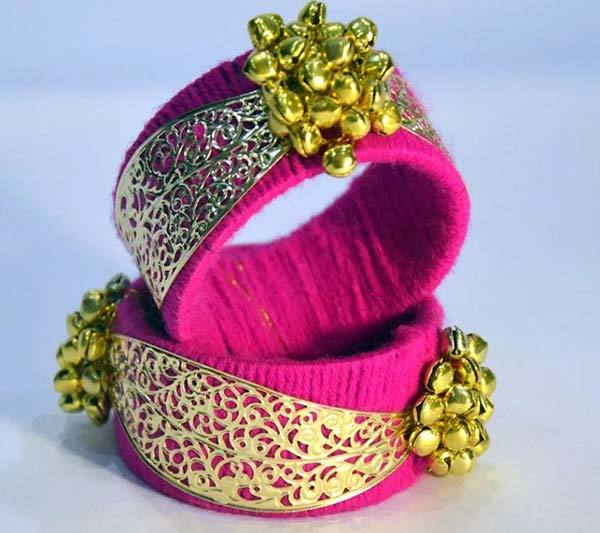 We've all seen ghungroo-studded bangles doing the rounds this past year and thought these kadhas were a fresh breath of air in terms of the design & look. The intricate gold metal detail with golden ghungroo baubles work perfectly against the fuzzy hot pink yarn! Super gorgeous, we say!
Get Yourself One Here | https://www.weswadesi.com
Juttis From Needledust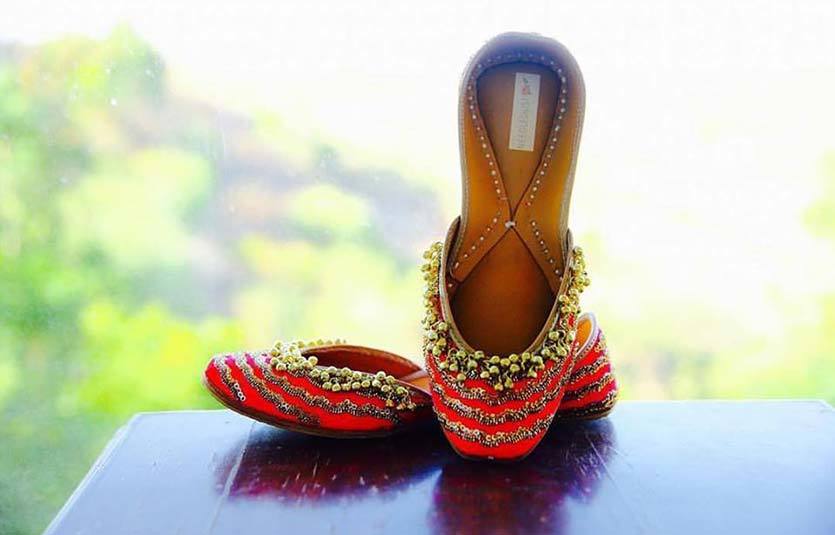 Picture Credits: Khsitijaparab
How could this not make it into the list, right?! Seen in a gazillion pretty colours, we've loved each one we came across, but these ones are just so summer! In bright carrot orange, they'd stand out & never fail to make that impression! We think it fits just perfectly against the metallic sequins and golden ghungroos. #SuperDope
Get Yourself A Pair Here | www.needledust.com
Potli Bag From Beau Monde By Kanika Chawla

All that glitters is gold, that's what we say when we look at this one! It's golden and comes with tiny pearls and we love it. You can team it with numerous ethnic pieces from sarees to lehengas & also salwar suits. It can add life to anything with some bling to up your fashion quotient in a jiffy!
Get Yourself One Here | https://www.facebook.com/BeauMondeByKanikaChawla/
Earrings From Jaypore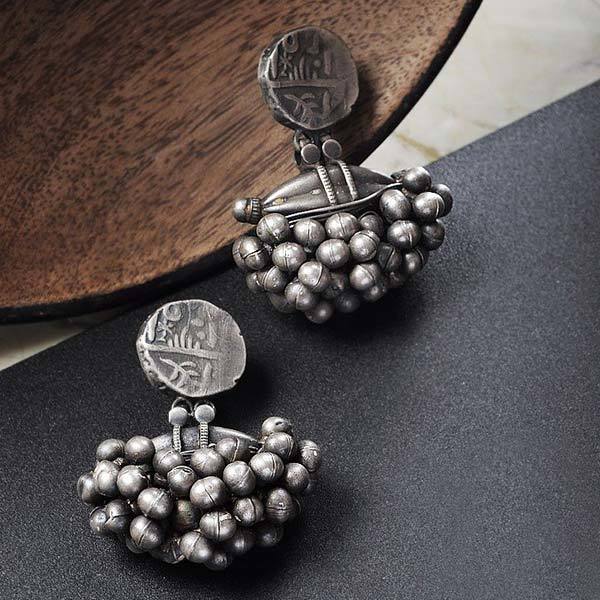 We're drooling over these rustic-looking metallic earrings from their Alhambra Collection! It's so unique and yet can perfectly complement any outfit you have in mind. This piece is versatile and a beautiful memoir from the past with history carved over it because it features silver coins minted by the last moorish kings of Spain! *WOW*
Get Yourself A Pair Here | https://www.jaypore.com
Necklace From Ritika Sachdeva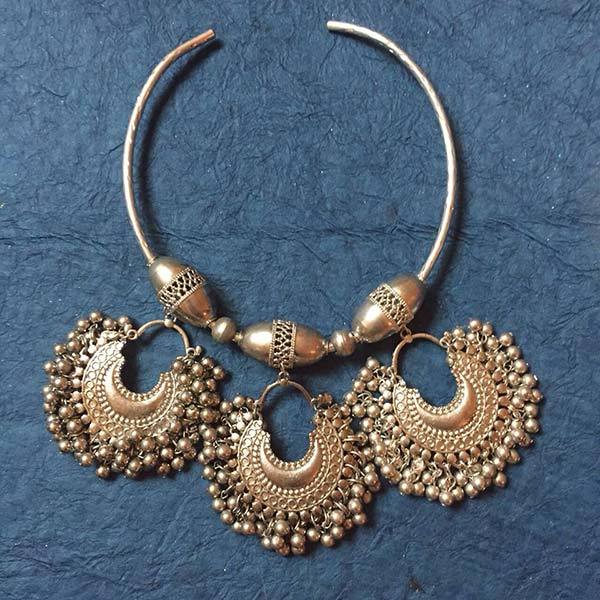 We love how Ritika does her ghungroos and we especially loved this neckpiece! It's something new and something on the cusp of a choker AND necklace! We love the oldie feel to it that makes it seem like a gem from mom's treasure box. Yet this piece can be paired so well with modern outfits and be that perfect accessory for fusion wear! #WeLove
Get Yourself One Here | https://www.facebook.com/ritikasachdevajewellery/
Add that ethnic touch to your outfits with these additions to your closet and you'll be very happy with the results!