Delhi is a place that is filled to the brim with dogs and dog lovers. We love those wet nosed, puppy-eyed dogs, coming at us with their tails wagging and affection in their heart. But, not always do we take care of them as we should, that is to say, dog owners often do not construe the need for a proper grooming of their dog. To spread this message across, we visited Red Paws in Hauz Khas Village, who thrive to groom dogs, give them their baths and serve to provide all the amenities that your dog deserves. 
While we delineate what our experience was like at this place, we urge you guys to think about the health and safety of your dogs. We know you love them and we know you will do anything for them, and that is why we dedicate this article to all the dog (and all the animal) lovers out there!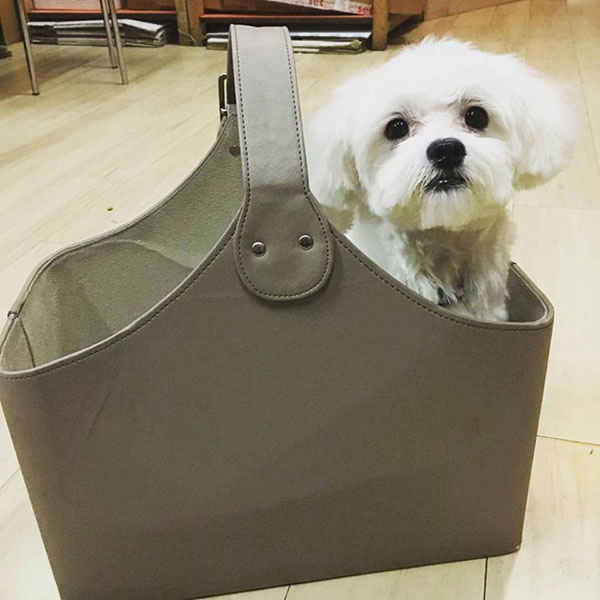 About Red Paws
Red Paws is a pet spa run by two sisters, whose love for dogs compelled them to actually take this initiative and set up a centre wherein you can find all the basic necessities for a dog, give him a nice bath, groom your dog to perfection and play with him while he enjoys his spa.  The spa is located in Hauz Khas Village, right above the Adidas showroom and near My Bar Cafe, and is quite unmistakable with its logo of a poodle on a pink background.  
 
The spa is well equipped and has a hygienic environment. Not only will your dog be groomed by one of the best dog groomers of the city, you need not worry about his hygiene and / or health. Your dog is in safe hands. At the time we visited them, we had the luck to witness two dogs be given a bath and groomed, respectively, and it was, undoubtedly, one of the most adorable sights we have ever come across.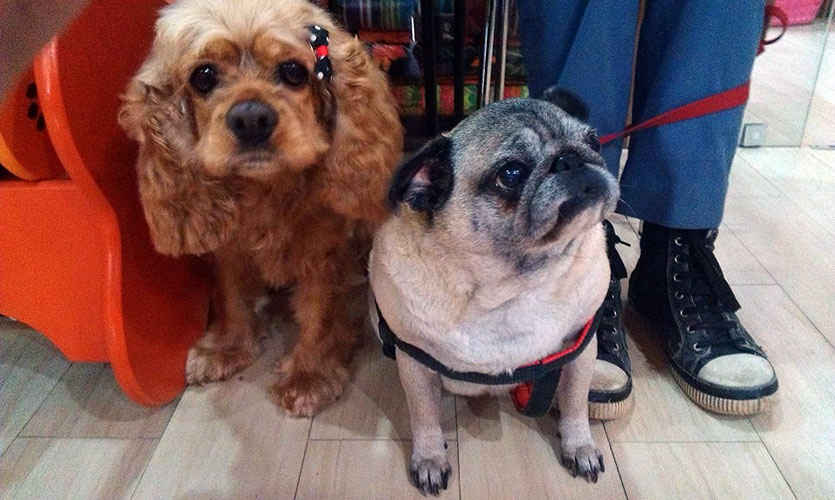 The dogs are handled in an affable manner, the staff's love for dogs is visible in their treatment of dogs, the dogs are kept happy and are not mishandled. Even the dogs who have had their grooming done were happily left to roam around the place and get comfortable with the staff. (Yes, we admit that we too could not resist playing with them!). Overall, we would say this spa is the ideal choice for every dog owner. The dogs are treated with the utmost respect, they are well taken care of, the dogs are happy to be there and in the end, your dog is bound to come out looking more beautiful than ever.
Products and Services
Red Paws offers a variety of services including grooming, bath, skin and coat treatments, massage and pet supplies. The service is priced according to the size of the dog, and there is even the facility of your puppy's first bath (we know how important a dog's first bath is, and it is always better to leave that to the professionals). The services cover the range of providing the essentials, to wit, grooming and bath; to the creative haircuts a dog could have (haven't we all seen a stylised dog?) and to conditioning and oil massages. The products they use are pH balanced and hypoallergenic for the dogs, so you can be stress-free while your pet's in there with them.
Further, adding to the list of services provided by Red Paws, the place has its own boutique and pet supply shop, which is expressive of the many different kinds of gifts you could give to your dog. You can drop in at this place at your convenience, take your dog with you and spend a nice time shopping with him. Express your love, people!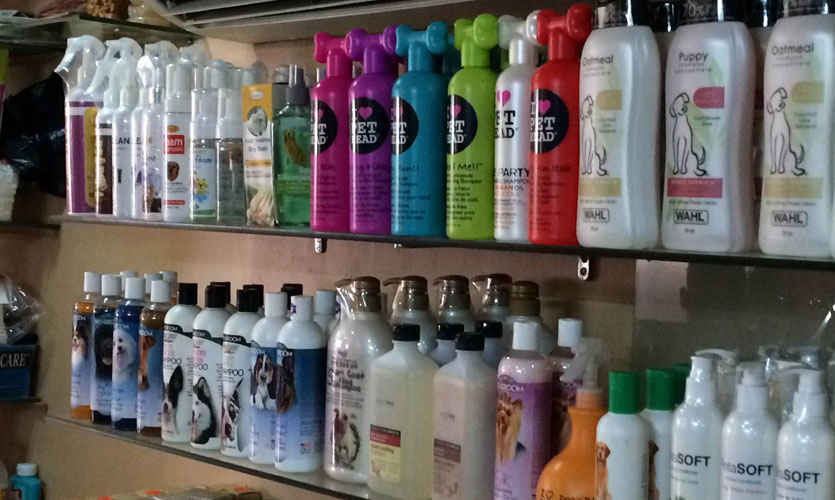 Lastly, another great service provided by Red Paws is a grooming course, directed specifically at the proper care of dogs, wherein you can learn all the essentials about the care of your dog. We had the fateful opportunity to talk to the owner about this course and she told us that plenty of people have signed up for this course and that classes are held frequently and many of the students are from small towns who then go on to take their skills to their hometown and set up a dog grooming centre of their own there.
Our Takeaway
We recommend the Red Paws Spa to all the dog lovers and dog owners out there, and we suggest this place to them because we understand how important grooming is for a dog, and we know you do too! So there you go, Delhi, a spa exclusively for your dogs, and it is now your chance to get those nails trimmed, hair cut, conditioned and massaged (we're talking about the dog, of course!).
Location | 29A, First Floor, Hauz Khas Village
Call Them Up | +91 9711 457 626, +91 9711 457 647
Check Out Their Website | www.redpawsonline.com