Joey's Spl. Pizza & Ross's Sandwich - Try This And More @ The F.R.I.E.N.D.S. Themed Central Perk Cafe In GTB Nagar!
If you've grown up crooning along to *so no one told you life was gonna be this way...* and have binged on reruns of one of the world's most watched series - F.R.I.E.N.D.S., you're gonna love what we have in store for you! 
Now you can get a chance to see what it was like to be a part of the show by visiting this themed cafe in GTB Nagar called Central Perk, a pivotal location in the series where all of the characters would cozy up and chit chat over a cuppa coffee. 
The ambience is strikingly similar to what you might have seen in the show, replete with a coffee bar and the orange couch! Everything just seems to be transported in time to remind you of the actual set-up. It's all completely snap-worthy so we know it'll all be slaying on your snapchat stories!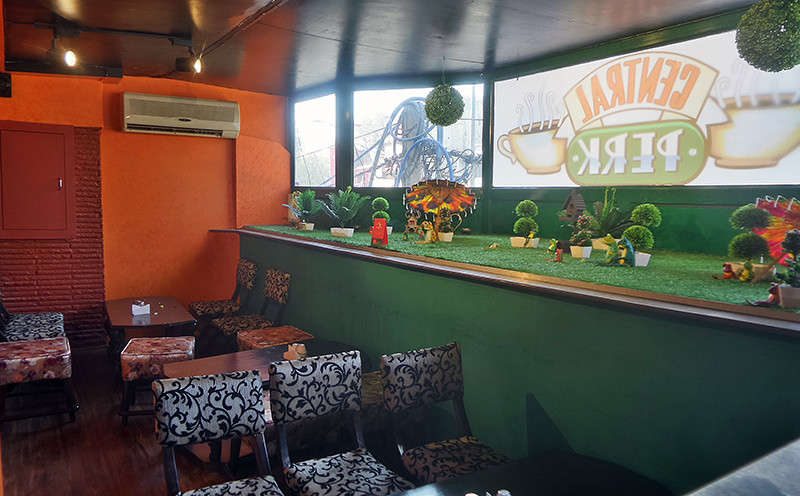 We sat on the beloved couch while enjoying some delicious food in front of a wall-sized painting of all the characters of the show. It's almost as if you're sitting with them and enjoying a conversation as Chandler cracks a joke and Phoebe plays her guitar. 
They get full marks on the ambience due to the accuracy to which they have made it seem straight out of the set! And talking about the most important thing - the food. The menu has many intelligent references from dialogues and character related items. Here's how they fared on our tastebuds :
Joey's Special Pizza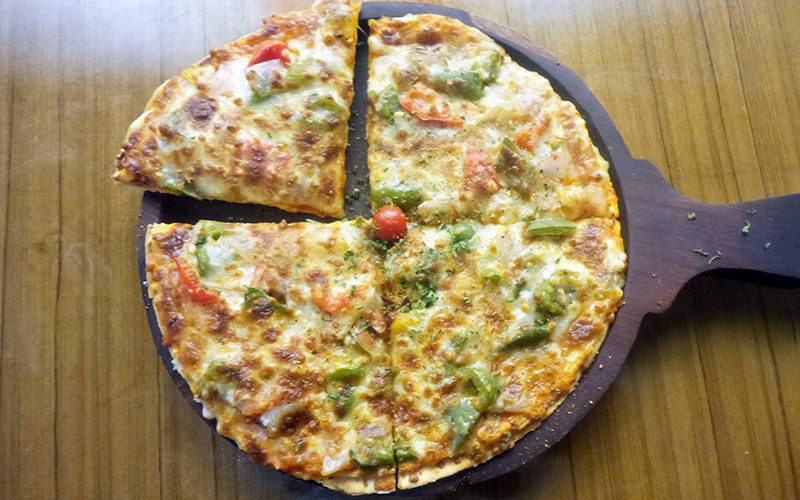 We all know Joey doesn't share food but that is probably because food really is the best medicine in the world! Crunchy and thin crust with two layers of stringy cheese separated by peppers and cherry tomatoes, it was just perfect! We've had many pizzas but this place took the cake! Order more than one because in true Joey fashion no one will want to share this one!!
Price | 159
Non-Veg Lasagna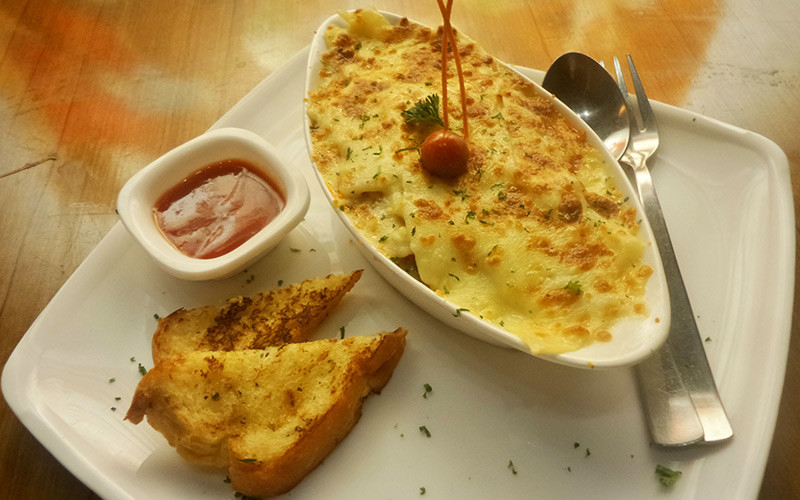 Sheets of pasta with smoked chicken in a spicy gravy with a ton of cheese to top it all off. This was served with two pieces of toasted bread and ketchup. The smoky flavours shined through perfectly  but a little bit more spice would have made it better! This is possibly the kind of pasta Monica made at Thanksgiving. We had all sorts of Deja Vu moments while enjoying this!
Price | 219
** P.S. : Did you know? You can now download the So Delhi App for iOS & Android. Click Here ** 
Ross's Sandwich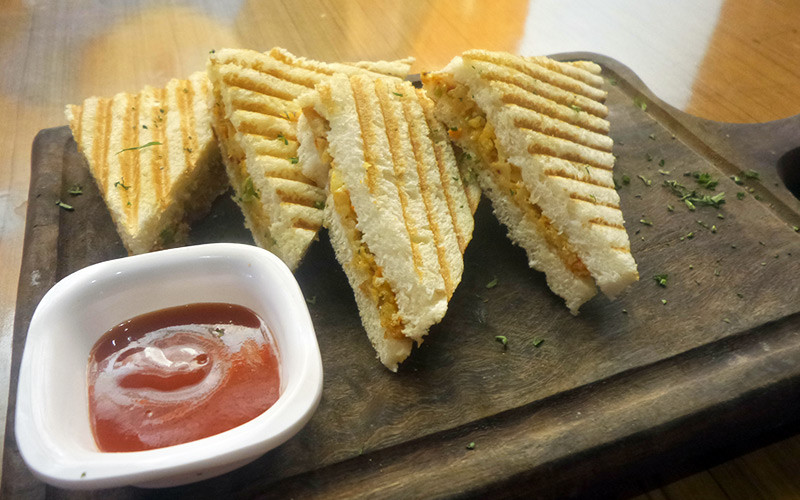 Another referenced name that reminded us of the very hilarious episode with Ross echoing *MYYY SANDWICH*, this dish had some boiled and lightly spiced potatoes inside grilled bread. However we expected more taking what the menu read - Not just a sandwich...quite literally! We feel the management can add more sides or an innovative sauce to make the dish worthy of the reference and price! 
Price | 159
Phoebe's Crusher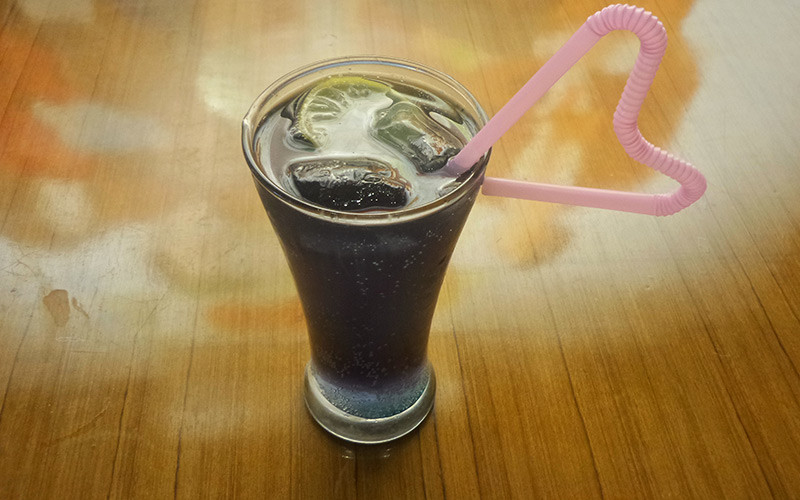 A mocktail that may look simplistic, the first sip was enough to surprise us! It was as chatpata as the Princess Consuela Banana Hammock herself! A simple soda based drink with a unique savoury syrup flavouring that reminded of us chatpati toffees we ate as kids. It went very well with the sandwiches because of it's distinct taste from the commonly sweet mocktails found otherwise.
Price | 119
I'll Be There For You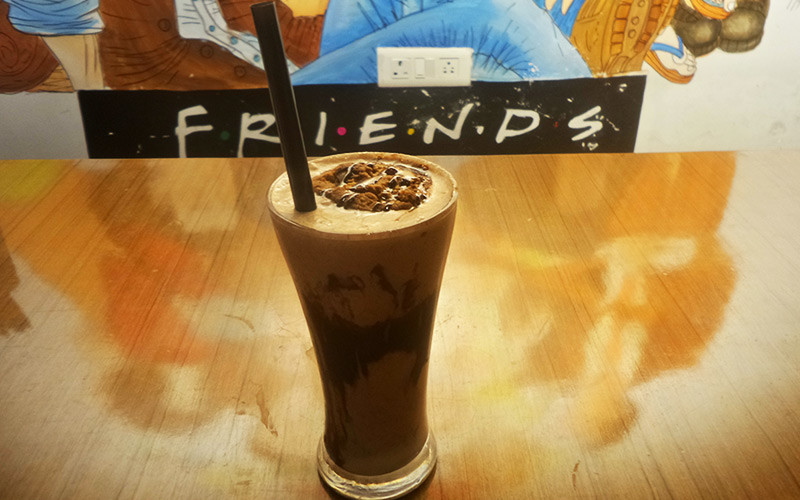 How could we not have ordered this after reading the name on the menu and it surely did not disappoint. This drink is ideal for those days when all you want is a bowl of ice cream in bed; offering you happiness in a glass. It had the same chocolate-y goodness of an Oreo Shake, a really nice thick consistency and a cookie in the middle that filled our hearts and mouths with such sweetness! 
Price | 139
An extra shout out for the service being impressive and the hosts paying special attention to every table. We really liked the food, the concept and the ambience! All in all, the place is ridden with nostalgia and we recommend you to visit this one with your closest friends! 
Must Haves | Joey's Pizza & I'll Be There For You 
Meal for two | 600
Location | 1st & 2nd Floor, 2510, Hudson Lane, GTB Nagar
Browse Through More Images: