With the Delhi winters taking over, we all know the battle of keeping ourselves cozy and still looking fashionable (#thestruggleisreal). Boots are the one thing that never go out of fashion and we always have enough reasons to splurge on them. From the classic riding boots to the über-feminine stiletto boots, from Chelsea to biker boots, we've got all options covered! 
Read on as we list out 5 styles of boots to don this winter! 
1. Keeping you Warm and Fuzzy | UGG Boots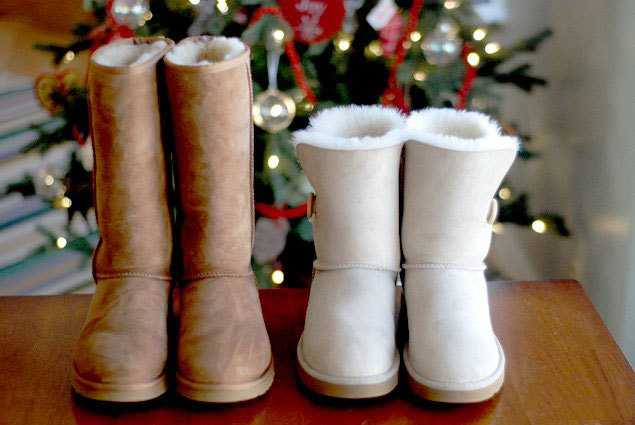 Uggs are a guaranteed way to give you happy feet being the warmest and the coziest boots out there. They are perfect for a freezing winter's day or if planning a quick getaway to the icy hills. From grade-A Twinface Sheepskin to luxuriously soft UGGpure wool, they keep your feet and ankles insulated against the cold. So investing in a pair of uggs is great idea.
Where to Find Them | Marks & Spencers and Carlton London have similar ones!
2. Unleashing the Boho Chic | Cowboy Boots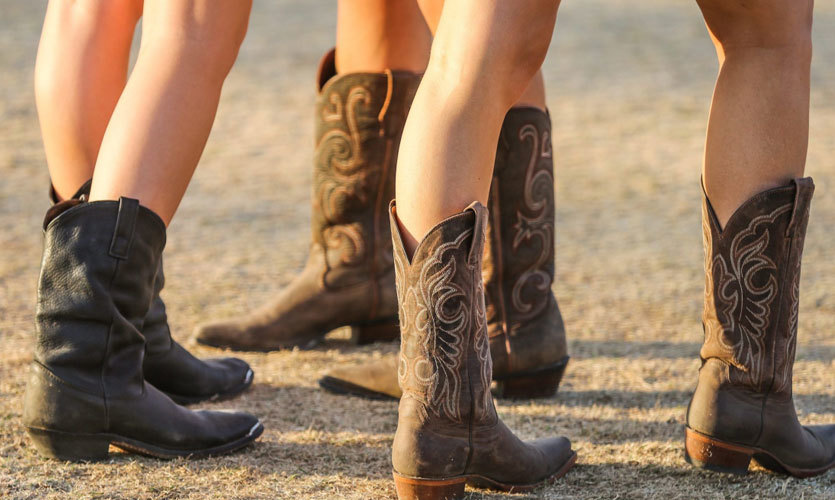 A good pair of boho cowboy boots will add an instant dash of playfulness to any ensemble! These boots will never fail to make any outfit feel more fun and daring.You can also go a bit bolder and look edgy with accessories like buckles, the fringe look or zippers. These boots are especially loved and adorned by many during music and dance festivals.
Where to Find Them | Get your cowboy boots at www.koovs.com or if you're really an enthu shopper then head on over to Paharganj!
3. For a Higher Purpose | Riding Boots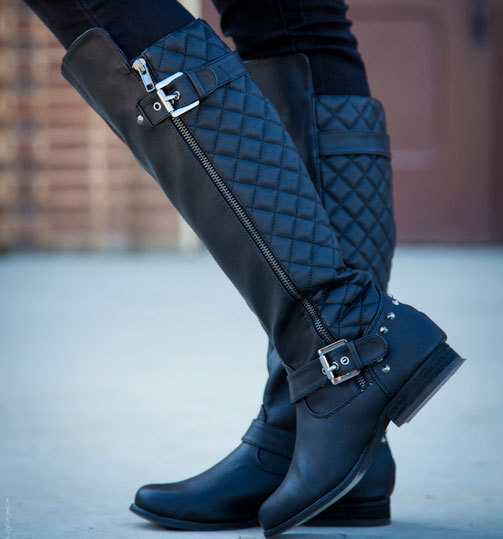 These so called riding boots are the most versatile pair of the lot as this flat style just below the knee is an absolute classic! To get the most out of this pair, pick a style that's not too heavy on the buckles and embellishments, and go for a black or brown colour which will just pair flawlessly with everything from leggings and cardis to tights and dresses. Go for a pair made with leather as it's sure to last longer.
Where to Find Them | The Shoe Garage and Steve Madden have some classy pairs of Riding Boots that we're totally lovin!
4. For a Formal Touch | Ankle Length Boots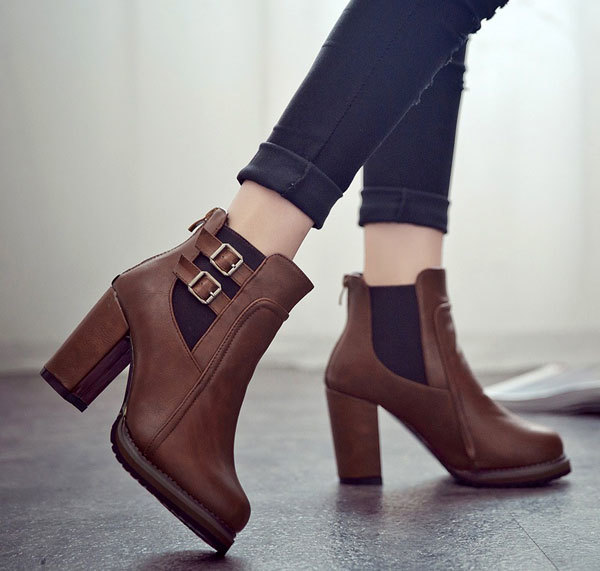 A black pair of ankle length boots with a slim medium heel (wedge or platform) and a pointed toe can take the place of pumps in cooler weather. This pair works with everything from skirts to denims. You can either tuck your pants into the ankle boots, wear them with bright coloured tights or pair it with layered socks for that extra spunk! 
Where to Find Them | Forever 21 & H&M is where you'll find these boots!
5. The Sleek & Sultry Look | Over the Knee Boots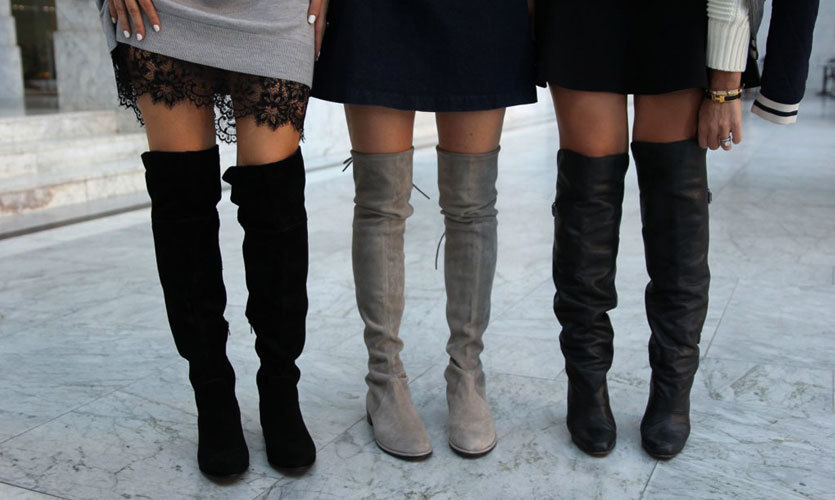 Knee length boots with heels make for a great fashion statement and they have completely taken over all fashion trends. There are various styles, colours, and types of over the knee boots, but of course black is black! Just slip them on for a night out teamed with a short dress or skirt and you are sure to look like a diva.
Where to Find Them | Another thing that Forever 21 is doing a fabulous job selling!
Now that you know just how to look stylish, go and enjoy a good splurge!