Literally Translating To Ship Palace, Take A Look Around The Ages-Old Jahaz Mahal, Mehrauli
Located at one edge of the historically-rich Mehrauli area, next to Hauz-i-Shamsi, Jahaz Mahal is also the starting point of the famous Phoolwalon ki Sair, an annual procession of florists to mark the seers of yore, and is one of the rare festivals explicitly combining Hindu & Muslim elements. Literally translating to 'ship palace', the name is derived from the reflection of the palace on the reservoir, which lends it the appearance of a ship.
Shrouded In Mystery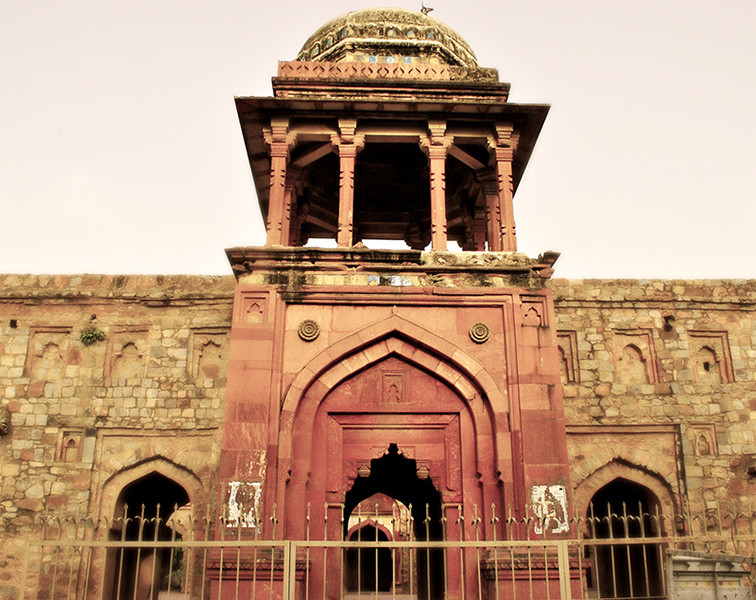 Built in the Lodi era between 1451-1526 AD, the exact nature and purpose of the monument is unclear. While some say it was a 'Sarai' (inn) meant for travellers from the Middle & Far East, others believe it to have been a pleasure retreat of the Mughals. In either case, the construction, despite portions being encroached upon or having succumbed to the pressures of civilization, retains a lot of beautiful elements of the era.
Architecture & Design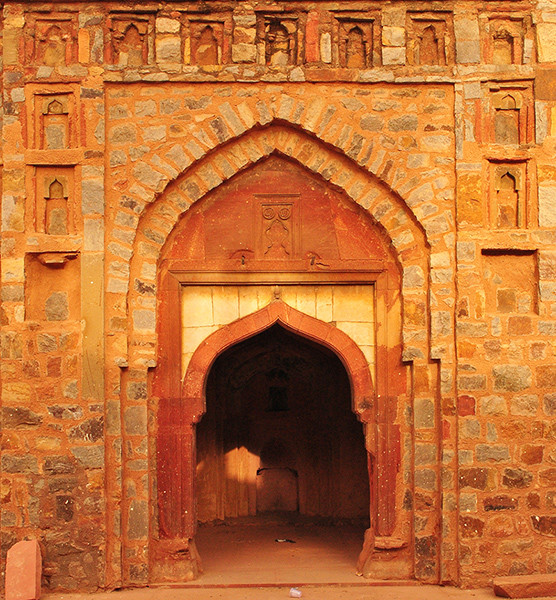 The Southern wall of the palace has collapsed, giving it a U-shaped structure, which otherwise would've been a rectangular courtyard. Red sandstone is the chief material used. The palace houses impressive chattris (cenotaphs), the blue tiles standing out amidst the ruins instantly, especially on the centre dome. Mostly adorning the roof, these cenotaphs are intricately carved with the supporting pillars ranging from 6-12 apiece.
A 'Mihrab' (niche) on the west wall of the ground floor denotes the presence of a small mosque, flanked by small chambers on either side. The alleys and the staircase have a narrow profile which lead up to the roof, giving a bird's eye view of the congested treasure trove of the ancient architectural heritage that is Mehrauli. 
The Structure As It Stands Today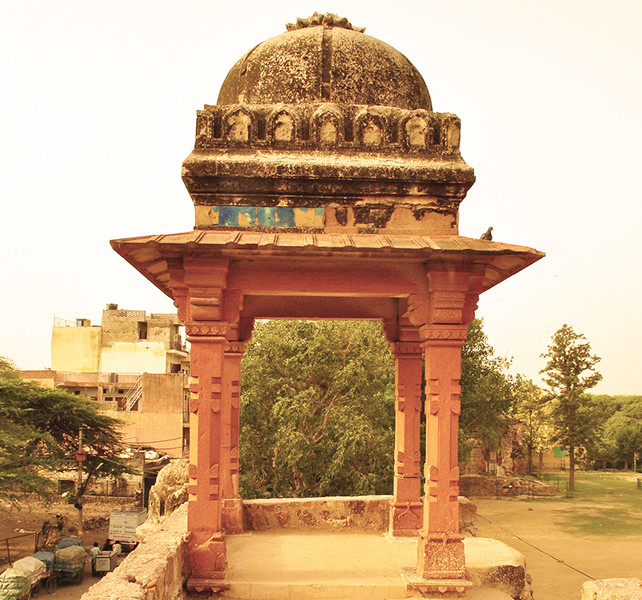 Encroachment all around the monument has completely destroyed the façade of the main entry on the East, though there is entry from the West & South as well. The palace overlooks a big park in the south, thronged with kids and elders looking for some fresh air.
It is surprising that the monument is in a poor state despite its popularity amongst the locals, as well as the present day relevance to art & culture. Major restoration work is being carried out, although it seems difficult to replicate the intricate masonry (not counting the raw materials, composition, mixture etc.) of that era.
Qutub Minar and Chhatarpur are the nearest metro stations, and the monument is a 15 minute walk from either of the two. Early mornings are the best times to visit, as one can feast on the culinary delicacies of Mehrauli for breakfast like jalebis & pooris etc. Be wary of pickpockets as the area can get pretty crowded at times.
So how about it? Feel like boasting about a palace that'll be virtually unknown to all your friends? Come on over!