Itchy Feet? Here's 10 Handpicked Places To Go For The Republic Day Long Weekend!
Star gazing, lush landscapes & majestic views - who can say no to that? Travel is the answer to everything! If you don't wanna spend your Republic Day doing the usual - watching the parade on TV, you can easily plan a 4 day trip *if you take Friday off* to these places! So pack your bags and book up these amazing vacay spots across India!
1. Two Chimneys, Nainital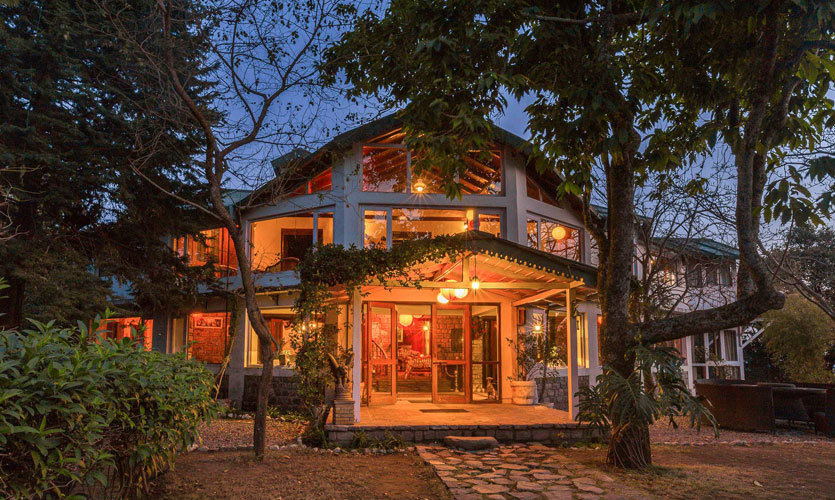 A whimsical hideout, away from the maddening din of the city, Two Chimneys is a home away from home that you'll love! It has innumerable little corners and hideouts where guests can rejuvenate the mind and soul. There are 11 beautifully done-up rooms that are divided into the old and new wing overlooking the serene valley and lush landscape of the Kumaon. This is one place you'll definitely want to go back to time and again! 
Location | House No.1, Village Gethia, Chikuwa, Nainital, Uttarakhand
Book Online On | http://www.purastays.com/around-nainital/two-chimneys-pura-stays-near-nainital
2. Glenburn Tea Estate & Boutique Hotel, Darjeeling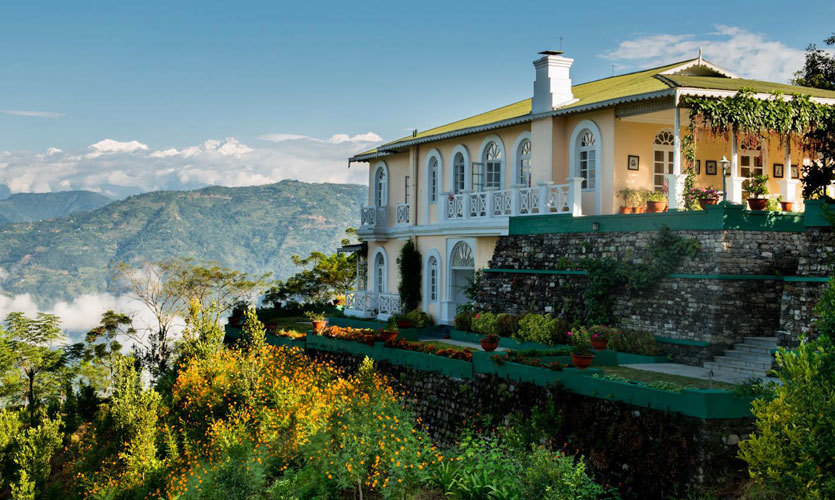 The perfect place for tea lovers, Glenburn is a heavenly little plantation retreat high in the Himalayas. They do delicious barbeques and a bonfire is always a popular option! The colours of the mountains, tea fields, forests and rivers change every month, but remain as beautiful in their own special way. The tea production runs from Feb - Nov. 
Wake up with a cup of tea served to you in bed, drink in the sunrise and then wander along the river to catch a glimpse of some of the birds that inhabit the area, if you're lucky, you might spot the Blue Throated Barbet and Maroon Oriole here!
Location | Near Singritan, Darjeeling, West Bengal
Check Out Their Website | http://www.glenburnteaestate.com/index.html
3. Tree of Life Resort & Spa, Jaipur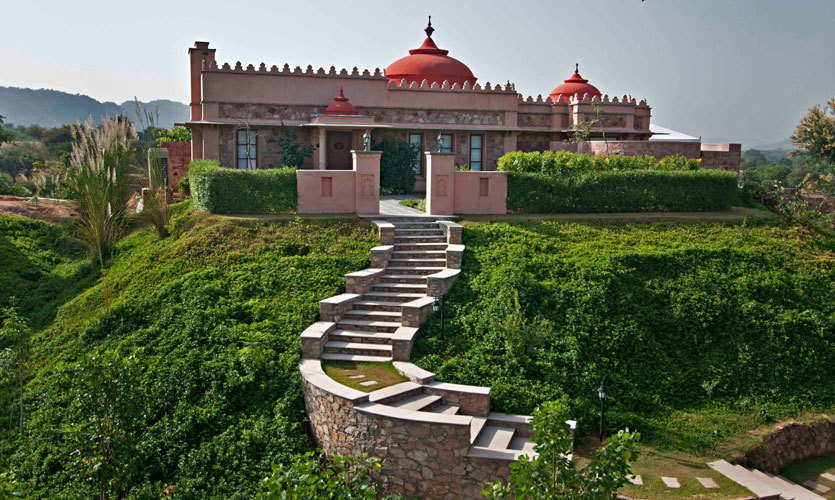 Situated away from the usual chaos that defines Delhi, The Tree of Life Resort & Spa Jaipur is one of the best boutique resorts in Jaipur that offers you the solace you've be looking for. Nestled among the undulating, centuries-old Aravalli Hills, the luxury resort features 13 luxury villas set around 7 serene acres of land. And all of this is just a convenient 30-minute drive from the bustling city. Here, you can also visit the Elephant Village and take an elephant ride or feed them bananas! 
Location | Kacherwala, Kukas, Jaipur, Rajasthan
Book Online On | http://www.treeofliferesorts.com
4. Chateau Woods, Kerala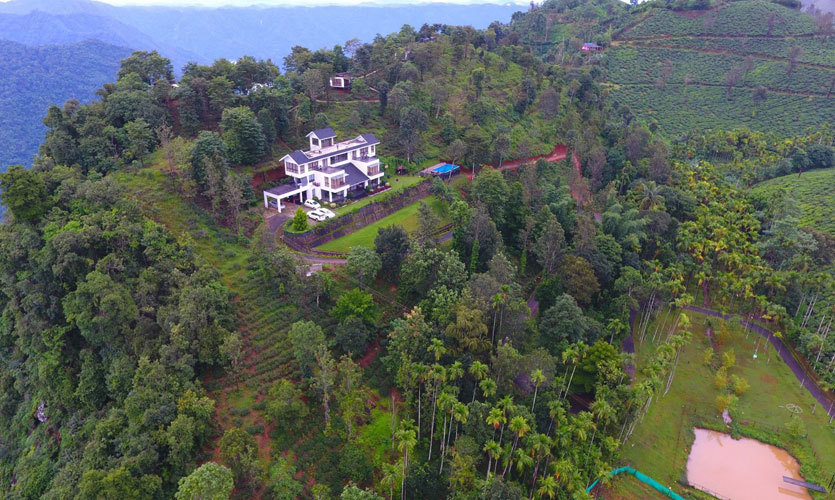 Located between Kalpetta and Vythiri, Chateau Woods is tucked on a hillside in a secret hideout. Overlooking undulating hills of clumpy tea bushes as far as your eyes can see, Chateau Woods has floor-to-ceiling glass windows that are great for a stunning view of the tea plantations around.There are multiple options like pet farming, fishing & cycling at the estate, and if you want, you can go around to visit the waterfall and tea factories. Wow! 
Location | Sentinel Rock Estates, Chateau Woods Road, Chooralmala, Wayanad, Kerala
Book Online On | http://cwoods.in
5. Jamtara Wilderness Camp, Pench National Park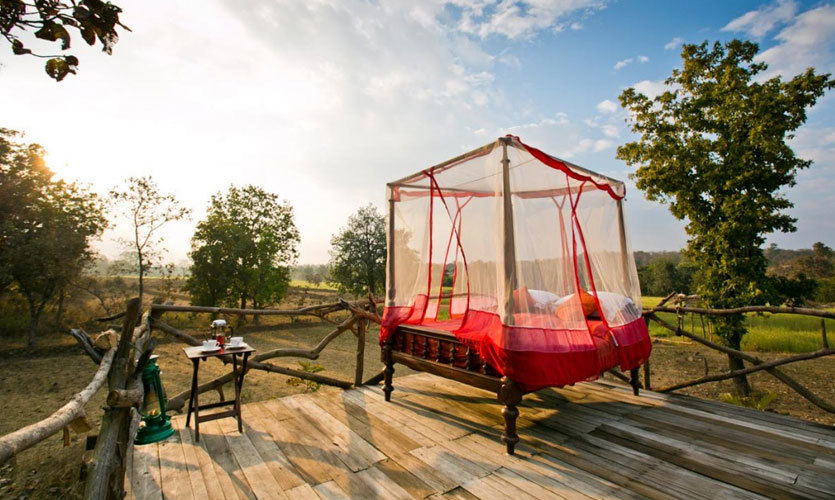 Located near Pench National Park, Jamtara Wilderness Camp is surrounded by tall Arjuna trees and an ancient Banyan rooted on a dry riverbed. Each tented room overlooks the forest which sets the perfect background to this jungle experience. Driving further into the village of Jamtara, you will find traces of modern India slowly disappearing. As you drive up to Jamtara Camp, you feel the serenity that will surround you for the next few days of your stay, with lush jungles all around you and minimal use of concrete, the city life is left far behind!
Location | Pench National Park, Village Jamtara, District Chhindwara, MP
Check Out Their FB Page | http://www.jamtarawilderness.com
6. Ri Kynjai, Shillong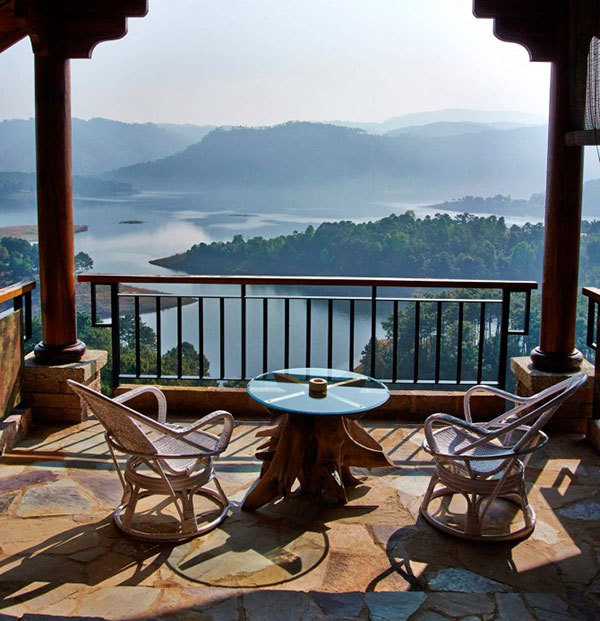 Ri Kynjai translates from Khasi as 'land of serene environs' and as you drive up to the resort through groves of majestic pine trees, lush paddy fields and small organic tea and vegetable gardens, your first view is of the traditional thatch roof of the porch and the distinctive hybrid cottages unique to Ri Kynjai. 
The legendary peaks, 'Lum Sohpet Cheng' and 'Lum Diengiei' are just a few kilometers away while the resort's meandering walks provide for more relaxed exploration. The resort emporium showcases textiles and crafts from around the North East and you're sure to have a great time here!
Location | Umniah Khwan, UCC Road, Ri Bhoi District, Meghalaya
Book Online On | http://rikynjai.com
7. Khyber Himalayan Resort & Spa, Gulmarg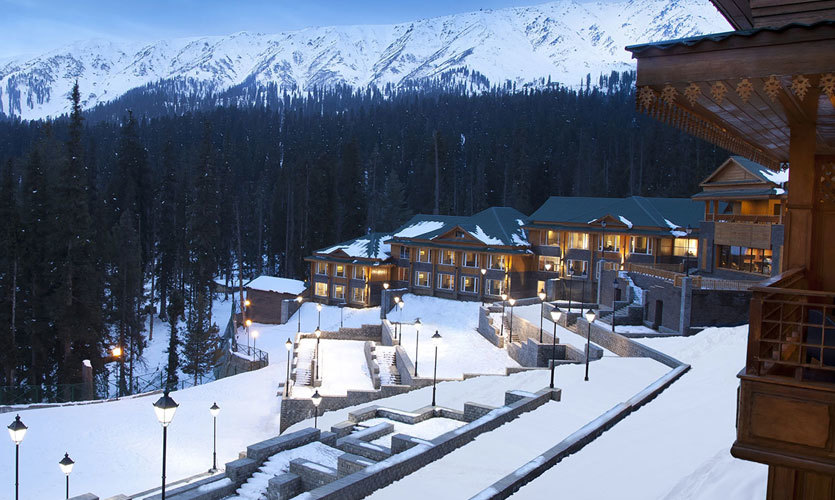 A rare gem nestled in the most perfect of settings, Khyber Resort & Spa, lying among the Pir Panjal range of the Himalayas, is a world-class resort that captures the beauty of its pristine setting with a glorious heated pool which just can't be missed! With a majestic view of the Affarwat Peaks, this hotel is spread over acres of a sylvan coniferous forest. 
You can ski on some of Asia's finest slopes in the winter, trek and picnic through unspoilt forests and flower-bedecked meadows in spring. They even have an igloo for children which is well stocked with board games and gaming consoles!
Location | Hotel Khyber Road, Forest Block, Gulmarg, J&K
Book Online On | http://www.khyberhotels.com
8. Nahargarh, Ranthambhore National Park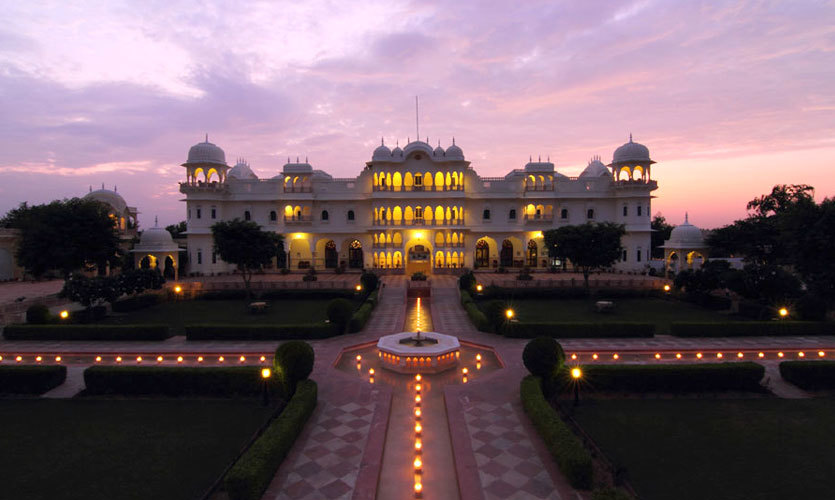 Nahargarh is located on the outskirts of the Ranthambore National Park, an ideal retreat after an adventurous day in tiger country. Nahargarh is a complete habitat in itself, as one can see several species of animals and birds performing their playful acts in the surrounding grasslands. The proximity of Nahargarh to the National Park makes it a traveler's hub. 
In a nutshell, Nahargarh is a wildlife enthusiast and photographer's dream destination. It offers excellent accommodation and internal transportation facilities and remains open every year from October to mid June, so it's the primo time to head over right now! 
Location | Ranthambhore Road, Village Khilchipur, Sawai Madhopur, Rajasthan
Book Online On | http://www.nahargarh.com/Nahargarh/Home
9. Coco Shambhala, Goa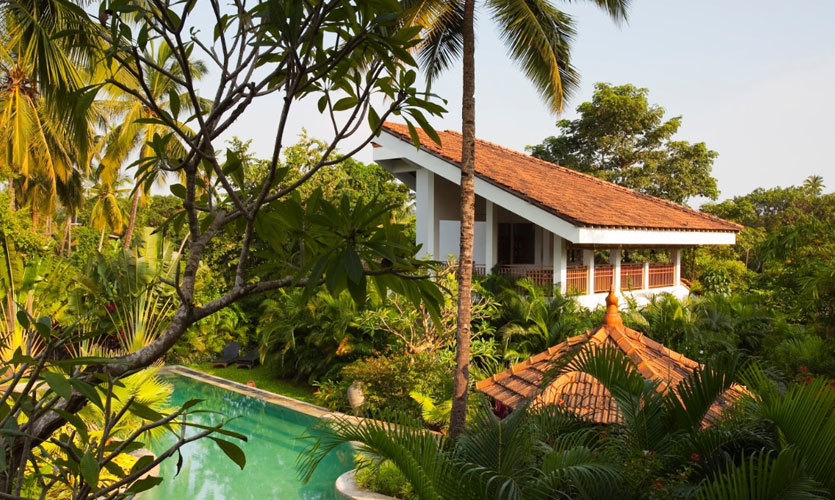 Coco Shambhala is a collection of 4 luxury vacation villas for exclusive holidays in Goa. Shambhala quite literally means a place of peace, happiness and tranquility. You can go and experience shambhala in the vibrancy of Goa, along the western coast of India. At Coco Shambhala, everything from the vintage furniture to the culinary experience, the books dotting the villas to the fine selection of wines is sure to make you want to come back!
Location | Patrimonio, Nerul, Bardez, Goa
Check Out Their Website | https://goa.cocoshambhala.com
10. The Bison Resort, Karnataka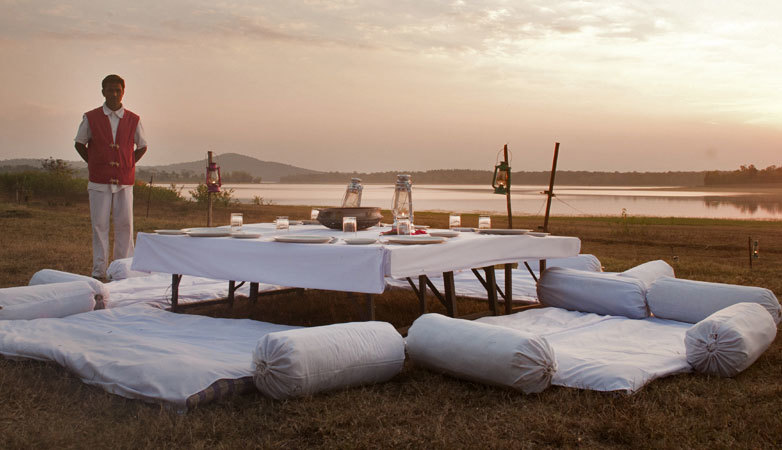 A hidden jewel in Karnataka, serene and tranquil through the day while exciting and breathtaking at night; the Bison Resort is the first of its kind in India that offers rustic luxury at the very edge of adventure. The Bison is the only property in the Kabini Reserve that overlooks the National Park. In an area which boasts of the highest density in Asiatic wildlife, one can only imagine the view The Bison holds, situated at the banks of the forest backwaters. You can enjoy a backwaters breakfast, a starry night boat ride or just a romantic poolside dinner on your trip here! 
Location | Gundathur Village, Karapura - Kabini Road, Nisana Hobli, H.D. Kote, Karnataka
Check Out Their Website | http://thebisonresort.com
There you go - just put a pin on any of these places, pack your bags and have yourself a hell of a holiday!