Housing A Temple, Vedic Museum & Even A Restaurant - ISKCON Temple @ East of Kailash
As & when someone mentions ISKCON, almost involuntarily the concept of fanaticism & utter worship of Lord Krishna strikes you. Well, it's more intense & deep-rooted than that. The ISKCON Temple complex is apparently one of the most divine & sanctified spots in Delhi. The complex built in 1998 by a renowned Architect Achyut Kanvinde, it houses the temple, a Vedic museum & a restaurant. The holy structure is located on the Hare Krishna Hills in East of Kailash.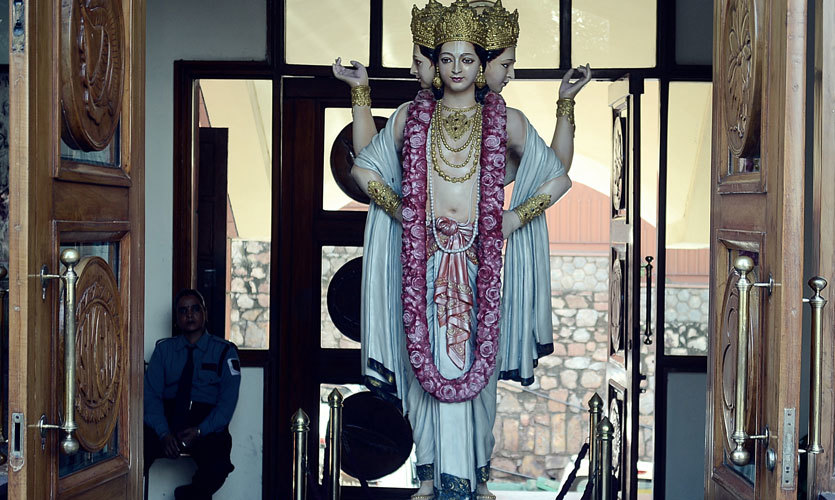 The temple in itself is a venerable representation of the enormity & the ambrosial form of Lord Krishna, who is their eternal deity. Magnificently carved statues of the Lord with Radha or the Almighty form of Krishna are displayed for the worshippers. The outfits of the deities are impeccable & are changed twice every day.
Sights & Sounds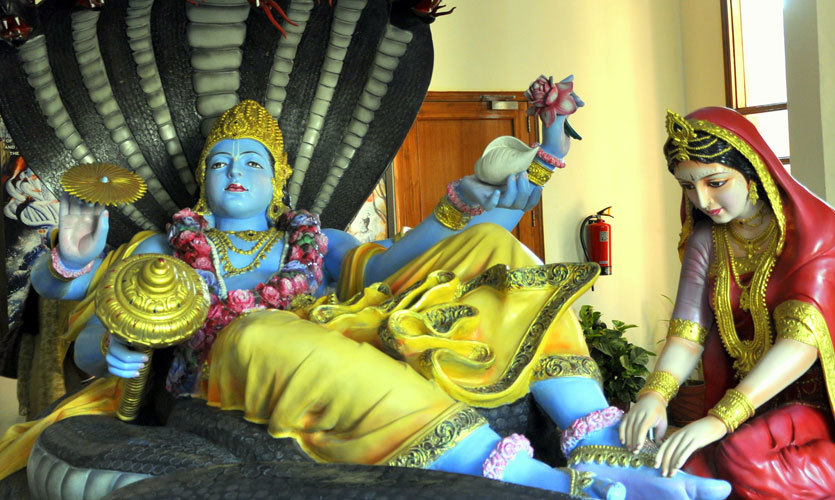 The massive hall encompasses the scriptures from the Bhagavad Gita & the significant scenes from the Epic Mahabharata. The regular angelic chants of "Hare Rama Hare Krishna" make the environment chaste & glorified. The hammering of the Mridangam & the western converts along with the Hindu ascetics all seem under the spell of the Lord.
The Museum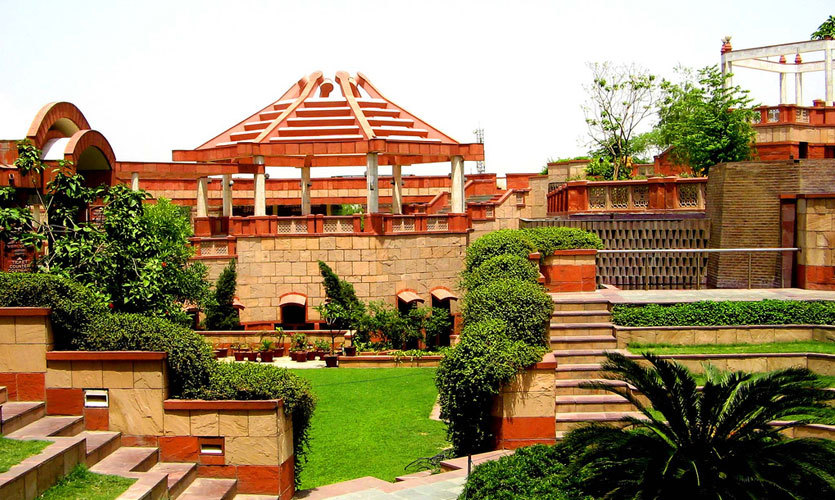 The Vedic museum further glorifies the objectives of the society which was created to globalise the ideals & teachings of Gita & the Puranas. The Museum also organises a robot show which exhibits the history of the ISKCON through the life of its founder, Swami Prabhupada, who was a devout & a philanthropist. The robot show is a must watch as the representation is so lifelike & transcends all the major landmarks of the creation of this wonderful movement. The robot show lasts for about an hour. 
Souvenirs & Teachings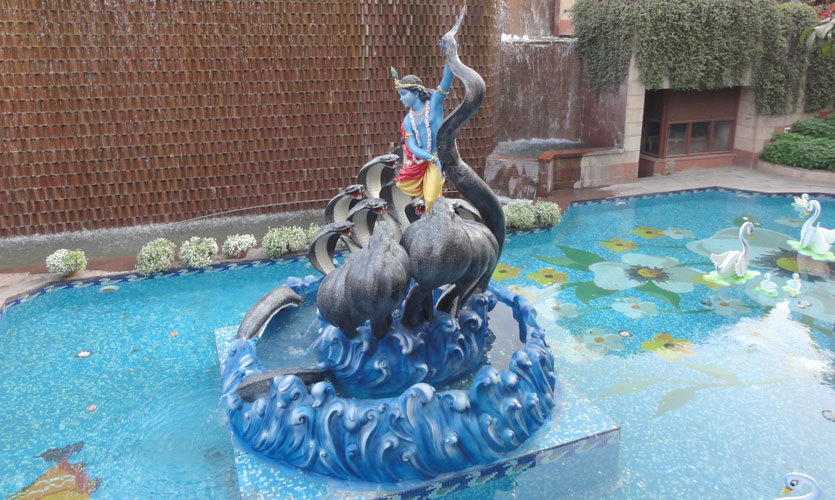 One can also find memorabilia inside the premises in the form of the Holy book, the Bhagavad Gita, which is available in almost every Indian language. For kids, a book shop is located within the premises which has storybooks & posters. You can also find trendy accessories in the form of Krishna key-chains, lockets & even bracelets here. 
If you want an in-depth understanding of the Bhagavad Gita or want to analyze the concept of Karma & Moksha, you can always consult the priests (some of whom are engineers & doctors) who have been rendering their services for the proliferation of the society for years. 
For the foodies there is the famous 'Govindams' restaurant where you can grab a quick bite & further explore the complex. The complex is open from 9 AM-7 PM everyday & you can always catch the Mangala Aarti (prayers) which generally takes place in the evenings. 
ISKCON museum and the temple is a major tourist attraction, not just for the religious but also for those who want a spiritual extravaganza in the city. If you haven't visited it yet, do give it a visit & fall in love!
Location | Hare Krishna Hill, Main Road, Sant Nagar, East of Kailash