Kylin has made a name for itself when it comes to Pan-Asian cuisine. The chefs too play a key role in keeping up with the hype by serving flavours and ingredients otherwise new to the Indian palette. Décor, service and ambience at Kylin Premier is, without a doubt, on point.
Kylin is also particularly known for its live Teppanyaki grill, and it's an experience you wouldn't want to miss. The idea of sitting right by the grill and watching the chef work his magic on those fresh ingredients has its own charm. Teppanyaki is a cooking method used in Japanese cuisine where they use an iron griddle to cook food. It requires swift and coordinated movement of both hands, an art that incorporates the necessary skill to be a Teppanyaki master. Kylin worked its magic on us.
Here's how: 
Teppanyaki Chicken with Hot Basil Sauce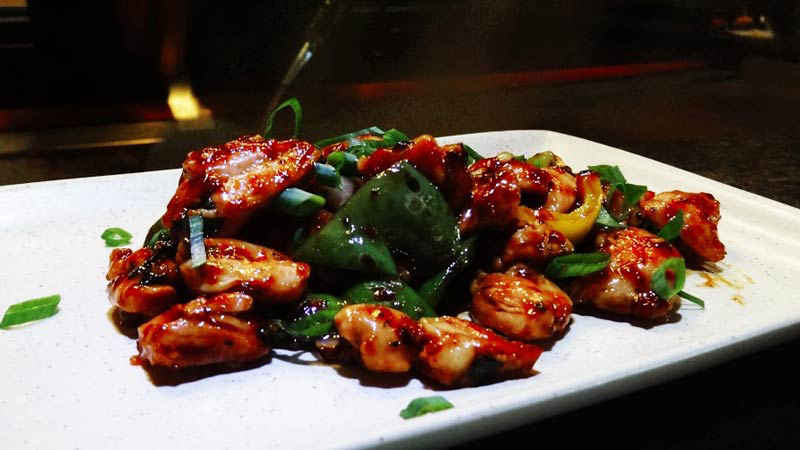 When heading to Kylin, never miss a chance to try their menu items served in the divine basil sauce. The sweet and savoury taste is uplifted by an infinite amount thanks to the fresh and aromatic basil flavour. And, since this was a Teppanyaki meal, the chicken was well cooked and incorporated into the dish.
Prawn Water Chestnut Dumplings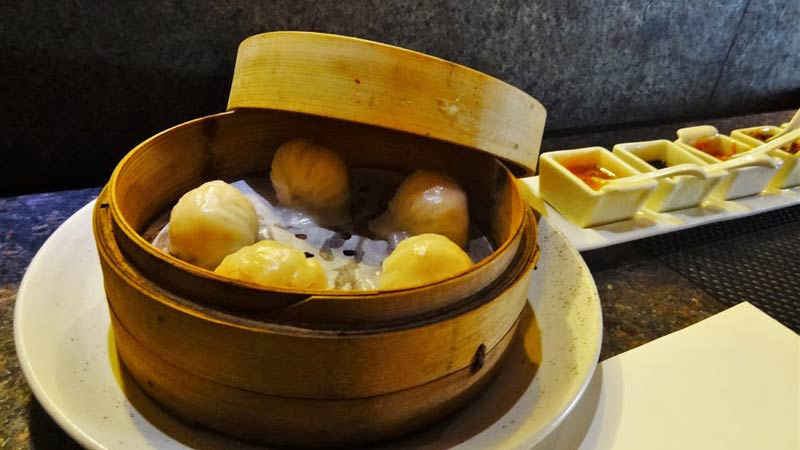 Juicy and absolutely melt-in-your-mouth is how we'd define the dumplings. The meat is cooked in its own juices and that comes out real well in the dumplings. However, we enjoyed these slightly more with the sauces served alongside. The combination of soy sauce, coriander, ginger and sugar won our hearts! So simple, yet packed with flavour and the much needed ability to lift bored taste buds.
Sliced Pork Sirloin, Caramelised Cinnamon Apple in Sweet Chilli Ginger Sauce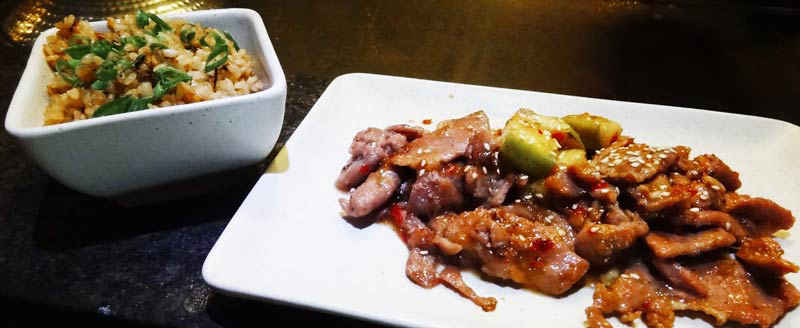 Before we begin, if you enjoy the idea of experimenting with your food, of incorporating sweet with salty and a bit of spicy, and if you love anything apple-cinnamon, this is one dish you must not die without trying. It ticked all the boxes for us. The pork was cooked perfectly and had incorporated the juices from the cinnamon apples. The green chillies added a bit of a kick to the meal. Garnished with chunks of granny smiths and sesame seeds, this one was a winner!
Five Spice Chicken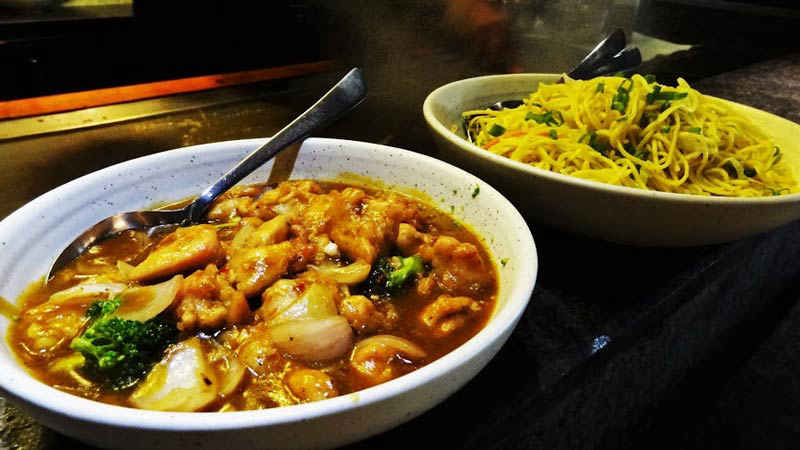 http://so-images/feed906Prepared with star anise, cinnamon, cardamom and two kinds of pepper -  this dish doesn't shy away from a bold flavour. It's an ideal choice if you're fond of these spices. The Teppanyaki pork was still our favourite though!
Chocolate Lasagna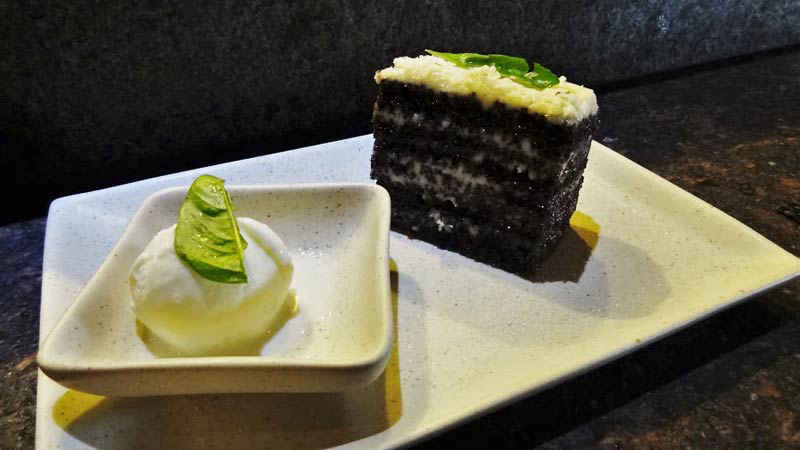 We were honestly expecting this to be a sweet overload and had thought we won't get through with it. We were, however, proven wrong. Moist and delicious chocolate cake slabs came layered and topped with white chocolate. The mild sweetness of cake balanced the heavy sugar content carried by the white chocolate. This was also served with a scoop of vanilla ice cream, once again, not too demanding of the sweet tooth. Each component in the dessert helped balance another. This one was a pleasant surprise! 
Location | T-302, 3rd Floor, Ambience Mall, Vasant Kunj
Cost For Two | Rs. 1800 (approx)