India's Oldest Toy Shop, RCS Toys In CP Will Make Your Childhood Sit Up & Come Alive!
From Barbie dolls to hot wheels cars, we all had that one toy we loved more than life itself and it became a part and parcel of our childhood. Every birthday added to our collection of toys and 'twas a happy world! 
This shop in the heart of #SaddiDilli, Connaught Place, is famed for being the 'Oldest Toy Shop' in the entire country! It's been spreading happiness since 1890. We found this shop while strolling in front of Odeon Cinemas and it was love at first sight!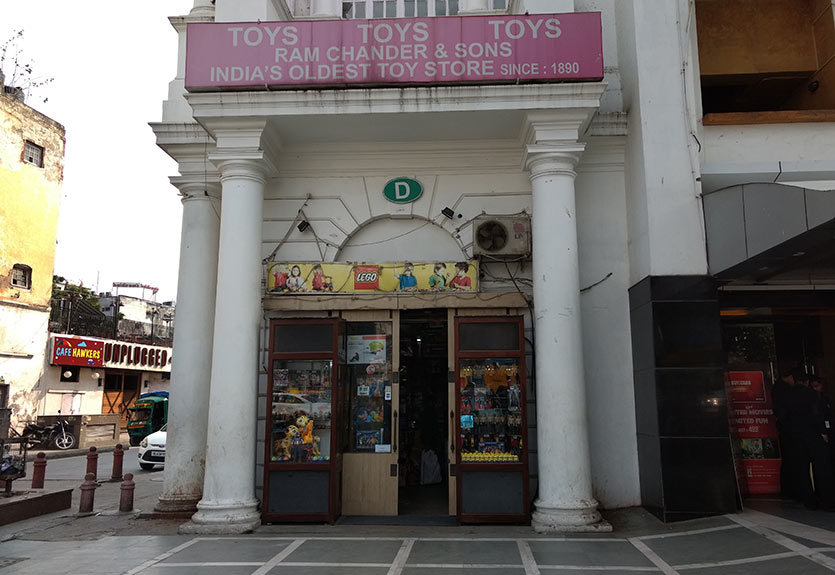 Ram Chandra and Sons or RCS Toys is a haven for those who find life in colourful plastic. Laden with action figures, the cutest bobble heads, mean-machine little cars, funky keychains and everything else to melt your heart into a puddle, this place has a fan following of its own! Fans make pilgrimages every week just to have a look at the amazing merchandise that the store holds within. 
If you're a superhero junky, you'll find authentic merch *eeep* at discounted prices and happily head home with a bagful of goodies. This place captures the imagination of people of every age and you're instantly swooning over your favourite toys, egged on by friendly owners who share your love for toys. The pretty army of minions at the door just pulls you inside like bees to flowers!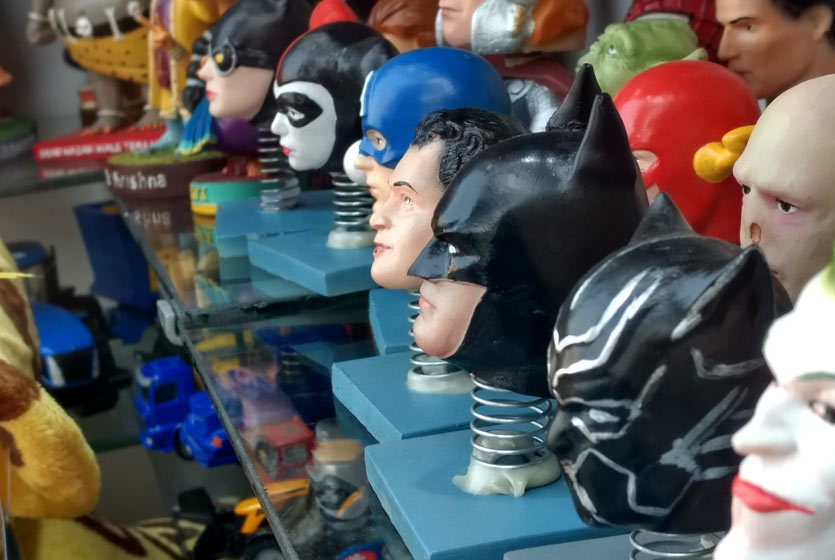 The owners will be happy to tell you all about the rich history of this place, their links to international markets and their own personal collections of mint-condition, collectors edition action figures. Hours pass by and no one seems to mind! 
The place has little pouches of happiness in every inch but here's a closer look at the coolest things we spotted here: 
Superhero-Themed Keychains & Luggage Tags!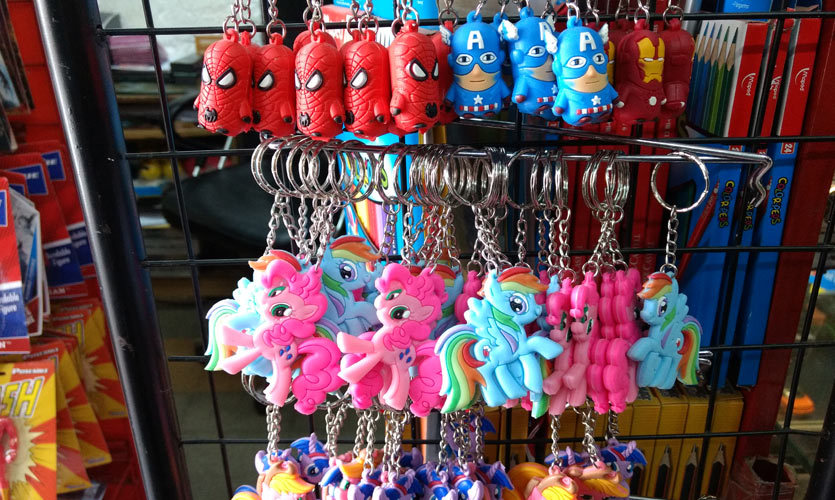 Everyday essentials like bags and keys are monotonous, and adding some character to them can make life so much better. You'll get Star Wars, Minions, Superman, Batman, Unicorns and some glow-in-the-dark ones here! They've even got pink unicorns, because a bit of pink never hurt anyone *big grins*. They're quite inexpensive, so one for everything you own doesn't seem like a bad idea! 
All The Swanky Action Figures 
The days of enacting duels with action figures while they moved like the real superheroes in movies are memories that we'll all love and cherish forever. RCS Toys' collection of action figures is really astounding! You get everything from Batman to Star Wars and even Ghajini figurines here y'all. We were amazed to see that they stored both Indian and International models. Nice!
P.S. - We challenge you to a duel because *omg* they have light sabers too! 
Lots Of Cutesy Bobble Heads
Those boring but necessary hours at the office need some quirk at your desk so that you can lift your head from the screen and see a funny little head just bobbing away! They have a head for every Indian or International icon you can think of - Mahatma Gandhi, Sanjay Dutt, Amitabh Bachchan, Gabbar, Joker, Wolverine - to name just a few. This can make up for a perfect gift for your friend's next birthday as it ticks all the right boxes (AND is light on the pocket too!). 
Minions Minions Minions!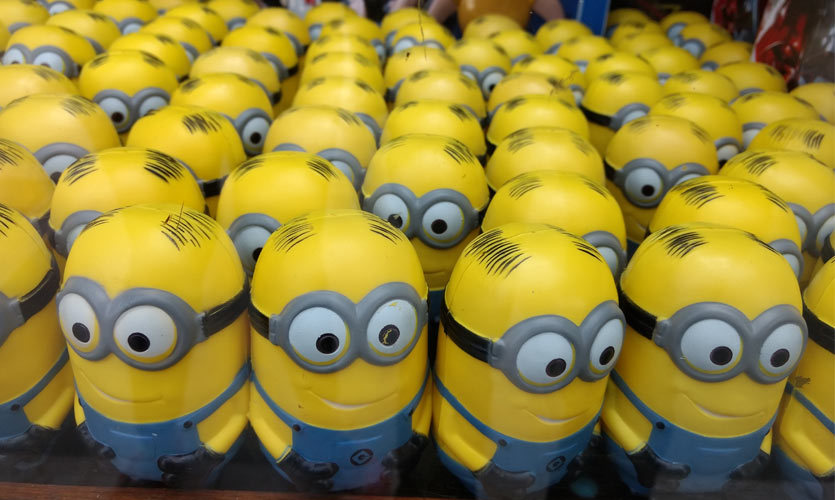 Who doesn't love those lovely 'ba-na-na' yellow creatures who speak a language we don't understand but still make everything sound absolutely adorable?! It's safe to say that Minions have become the new-age teddy bears *aww-ing*. These characters are loved by adults and children alike. The store holds a vast collection of Minions merchandise and be sure to take a look at the army near the entrance that looks like it will come alive any moment *hoping it actually does*! 
Disney Dolls (Read Elsa & Cinderella!)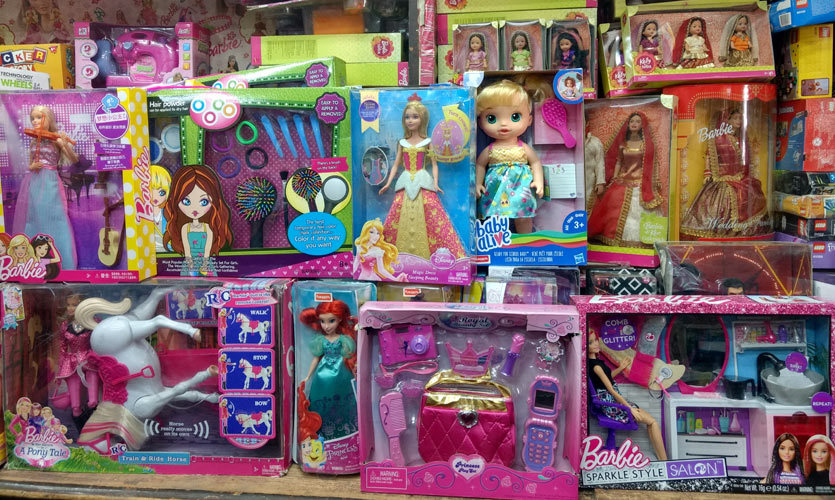 The world of Walt Disney has been known to transport us from our boring old life to some amazing stories filled with fairies and beautiful princesses. A doll was every girl's cuddle buddy. Rapunzel, Ariel, Cinderella and the latest addition to the club - Elsa, are loved equally by kids and the quality that comes with original Disney merch is unparalleled! Plus, they also have a huge collection of Barbies too, so you're pretty much covered, dolls-wise. 
Rows Upon Rows Of Hot Wheels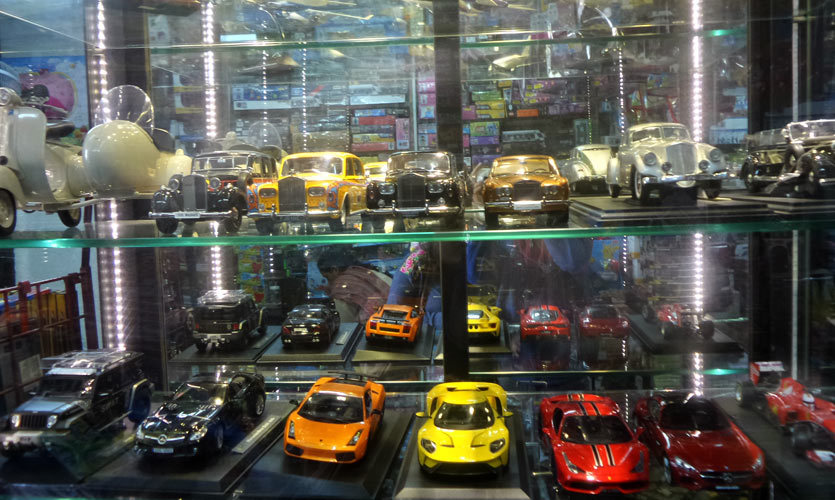 Boys undoubtedly love their toys! Men can never grow old enough to not gaze at cars when they pass them. This love began with stunts using their treasured Hot Wheels! The store holds a collection of multiple original Hot Wheels cars on sale for 100 bucks apiece and you can happily spend hours picking your favourites out! 
The Good Ol' Rubik's Cube 
A game that combines fun along with improving analytical ability is always sought after. This game has become so popular that solving it has become a sport in itself. For parents who'd like to give their child something educational to play with, this is the perfect game! In the store, these are available in many different sizes for people to level up whenever it becomes too easy. Go on, get your hands on one - you know you want to!
Want some toy-ful indulgence for yourself? Head to this cartoon-movie coming to life store in CP with your young buddies or just to rekindle some of your old hobbies. Stop over at the famous Odeon Bhelpuri Bhandar *drools*  while you're in the vicinity too! 
Location | D-1 Odeon Building, Connaught Place