India & Japan Are Hosting A Sports Exchange This Month And It's Something No One Should Miss!
Judo, karate, sushi, Ramen, anime, Pokemon - these are just a few things that we owe to the lovely people of Japan! These guys have been the most amazing ally to India over the years and we are forever grateful to them for all this and more! We mean, these guys have been behind (nearly) every new technology, cartoon or electronic that we use, so yeah they're pretty awesome. And if you're wondering why we're suddenly talking about Japan and India so much, well that's because these two countries are hosting a sports exchange in the capital soon that'll basically be a trailer of the upcoming 2020 Tokyo Olympics and Paralympics! 
The Japan - India Sports Exchange will mark the launch of bilateral cooperation in sports in the run up to and beyond 2020 Tokyo Olympics and Paralympics. It will be marked by the presence of some of the most prominent athletes from the two countries and we can't wait to attend this one!
A Long Line Of Champions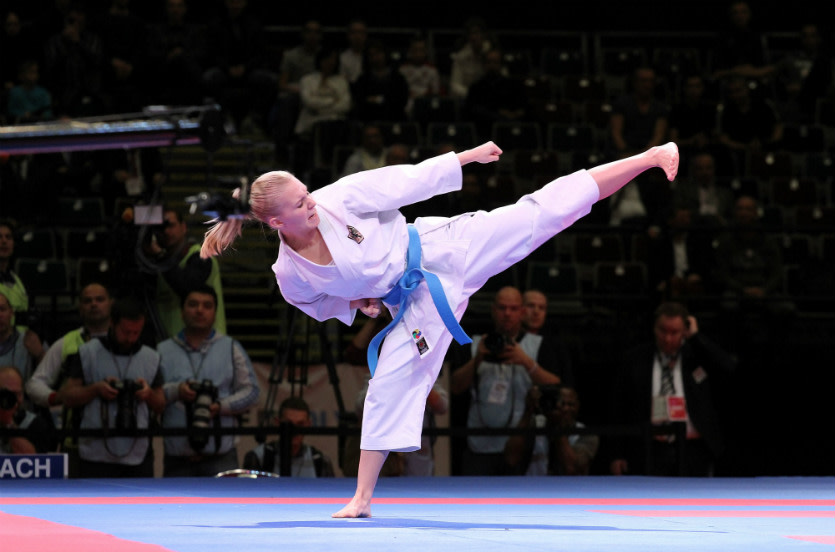 Let us tell you what all's gonna be there and why you have to check this event out! There's gonna be a host of big names from both the countries that're gonna be there to overlook and identify new, budding talented athletes and demonstrate and showcase their talent. Two time Olympic medalist - Ms Misato Nakamura and London Olympics Bronze Medalist - Mr Masashi Nishiyama are headed here and we can't wait for them to show us some of their moves!  
These two countries are known for their rich culture and to spotlight that, there's gonna be the famous traditional drum performance by trained Japanese students who'd be there to delight and amaze us! Next up would be beautiful dance performances that'll surely leave you in awe. And then there will be demonstrations of traditional Japanese martial arts like Kendo, Karate and Judo *WOAH*! Told ya, this one cannot be missed out!
So be there and show your support to all our athletes, motivate them with your cheers and make them feel proud, after all - they're showcasing our country!   
When | Saturday, 16th December
Where | Wrestling Stadium, Indira Gandhi Stadium - I.P. Estate, Near Raj Ghat
Timings | 11 AM - 1 PM 
Entry | Free
Check Out Their FB Page | https://www.facebook.com/EmbassyofJapaninIndia
Browse Through Their Website | http://japanfestivalindia.com/japanese-sports.php