There's one place in Chandni Chowk which gets mobbed by scores of people from all over the capital (apart from the Red Fort) before & during the Independence Day celebrations. For all those still wracking their brains, the place being talked about is Lal Kuan! One would seriously be shocked if you haven't heard of this place, especially if you're a Delhiite - read on to know why you need to head there.
Exactly Where It Is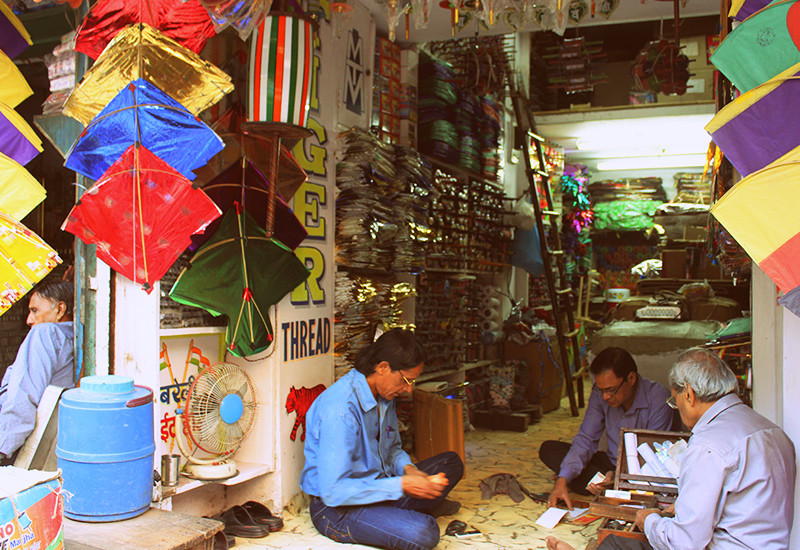 Lal Kuan is located close to the Chawri Bazaar Metro Station, and is easily accessible by road. You can catch a rickshaw from the metro station in case walking is a bit of a headache or if you've shopped enough to make you feel dizzy. This market has gained its popularity mainly because of the kites that most of us are still crazy about till today! Other reasons include a certain Sharma Ji Spice Shop which is an institution in itself, the Bade Mian's Kheer shop & a sweets shop (Shyam) which serves the best breakfast & dessert options in and around Chandni Chowk.
The Unending Variety Of Kites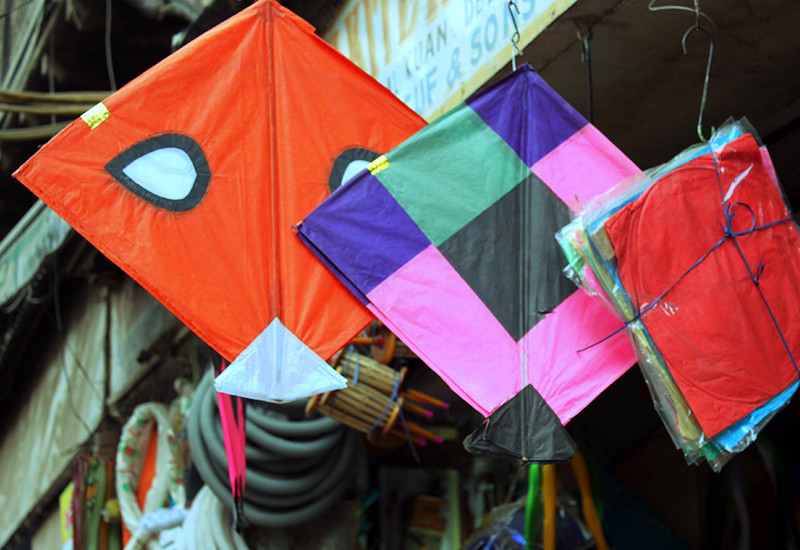 Coming back to the kites, they're all made and sold here. You can find hundreds of small & big shops selling kites of every size & colour you can possibly think of. The Iqra Kite Maker shop, located at the Gali Madarsa, is one of the most renowned shops here & they've been in business for quite some time now. People swear by the quality of kites that this shop sells, and it has a very loyal clientele with people coming from all parts of Delhi to buy kites & assorted accessories here.
The Many Spices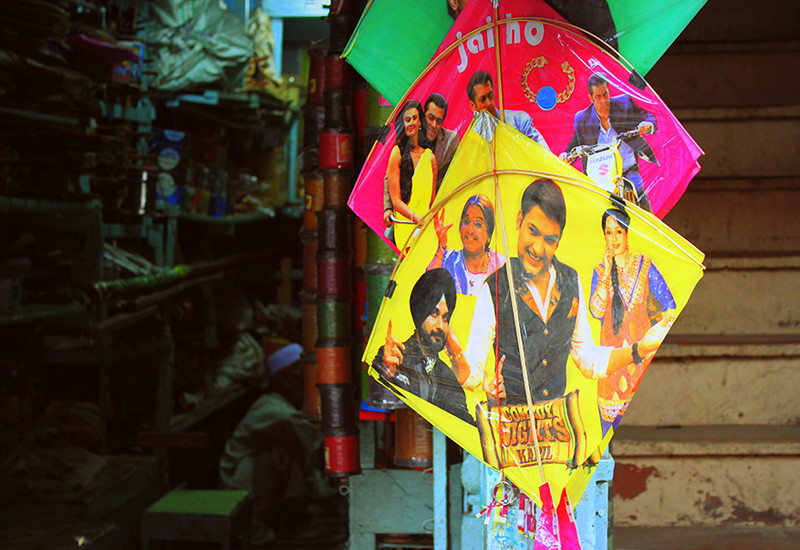 Another shop that merits attention is the Sharma Ji Spice Shop. It sells all kinds of spices needed in a kitchen that you can possibly dream of & has hordes of people waiting outside the shop waiting for Mr Sharma's helpers to hand them their packets of fresh & aromatic spices, day in and day out. It is widely believed that chefs from famous hotels & restaurants in Chandni Chowk (Jama Masjid included) come here for their special masalas for their distinct preparations.
The Yummy Sweets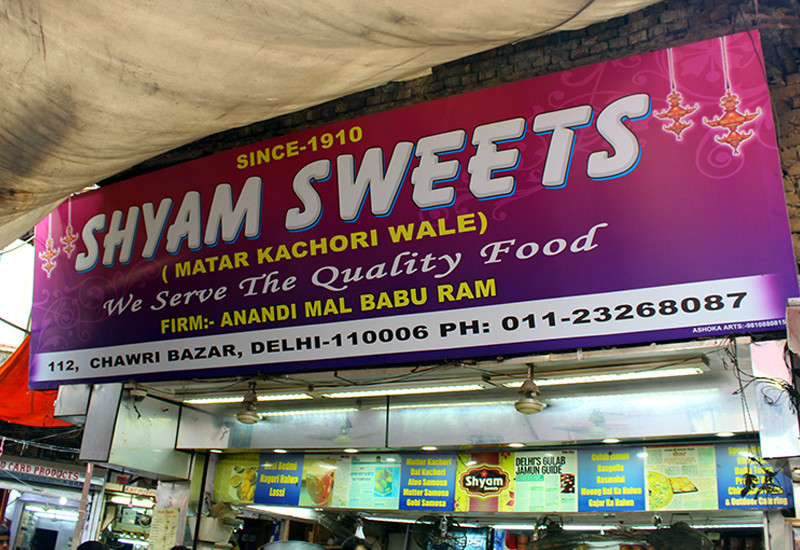 Bade Mian's Kheer shop is another shop that has been a major attraction for people with a sweet tooth. It serves Kheer cooked in the most traditional North Indian way, and has been doing so for over a century now. Then there's Shyam Sweets Shop, located almost half a kilometre away from the Chawri Bazaar Metro Station. It serves piping hot Bedmi Poori with Aloo Subzi, Samosas & Kachoris and is run by Mr Sanjay Aggarwal. As per him, this shop was started by his grandfather & since then has been run for generations by his family & will continue to do so.
All in all, this marketplace is sure to leave you satisfied with a hunger to come back for more, time & again!
Where | Lal Kuan Bazaar - In Chandni Chowk
Here Are Some More Colourful Images To Scroll Through!