In Mumbai For Just A Day? Drop By These 4 Legendary Places That Serve The Best Pao Bhaji
We recently went down to Mumbai to soak in the beautiful rainy season by the seaside, only to be hit by a plethora of tasty and mouthwatering street food. However, we'd say that Delhi's street food is superior to Mumbai's (being Delhiites to the last) seeings as the variety in Mumbai is relatively low, comprising mainly vada paos, dabelis and pao bhaji.
Interesting fact: pao bhaji was considered to be the food of the peasants at one point of time! It would be devoured by workers of the mills and factories and owing to its economics, it was always a bargain. Every nook and cranny does a pao bhaji rendition and we loved most of them here. Which is why here we are - having gobbled up endless platefuls of this sasta, sundar tikau meal on the streets of Mumbai - we have a list of the best places to get your fill of pao bhaji in the city of dreams. Take a look and bookmark away! 
1. Cannon Pao Bhaji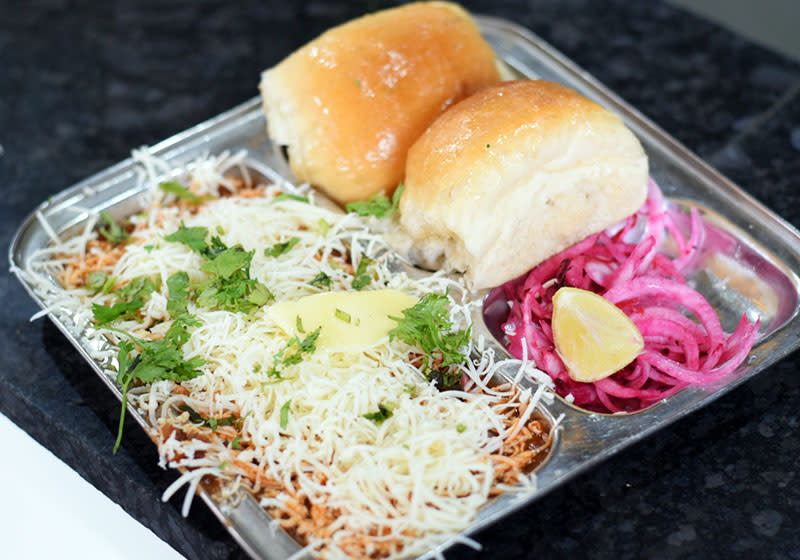 It was a nameless stall a few years ago but fame has now bestowed upon it a name: Canon! A huge shop with an even bigger crowd to please outside, this place makes Pao Bhaji with and without cheese. Needless to say, their cheese variant is the most famous one with oodles of cheese garnished atop a blob of flavourful bhaji. Their paos turned out to be the softest with additional layers of butter on them. Butter and cheese lovers, you guys are gonna go gaga over this one!
Location | Mahapalika Marg, Opposite Chhatrapati Shivaji Terminus
Price | Rs 100
2. Maruti Pao Bhaji AKA Black Pao Bhaji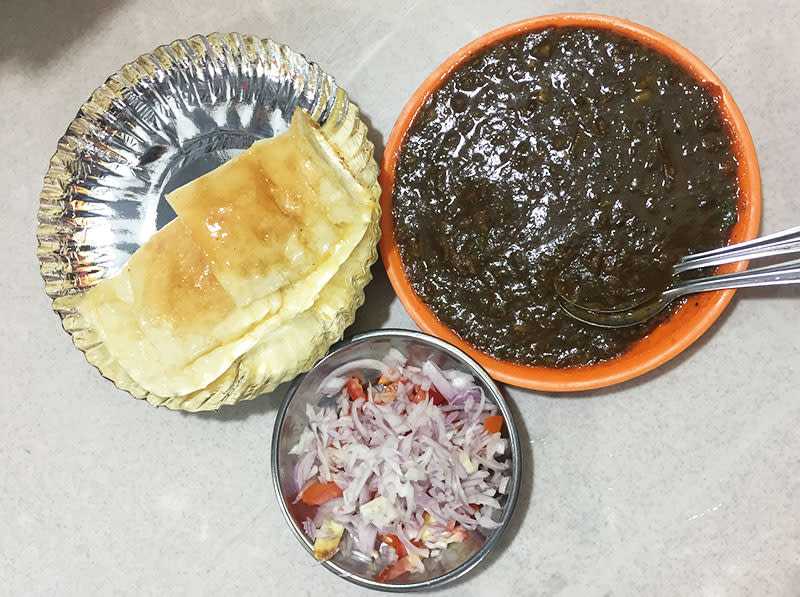 This small stall in Vile Parle West has been here since the past four decades (since 1970) and it's famous AF. The Maruti guy starts serving only in the evenings from 7 PM onwards, and within minutes, his small shop is thronged by hungry Mumbaikars. The most intriguing part about Maruti is his Black Pao Bhaji which we'd never seen before! 
He says he adds black masala to his bhaji and achieves the desired colour. It's slightly weird to look at, but the taste spells one of the best bhajis we have had in Mumbai. Full of spice and flavour, you guys are defo gonna love it! 
Location | Baji Prabhu Deshpande Marg, Vile Parle West
3. Amar Juice Centre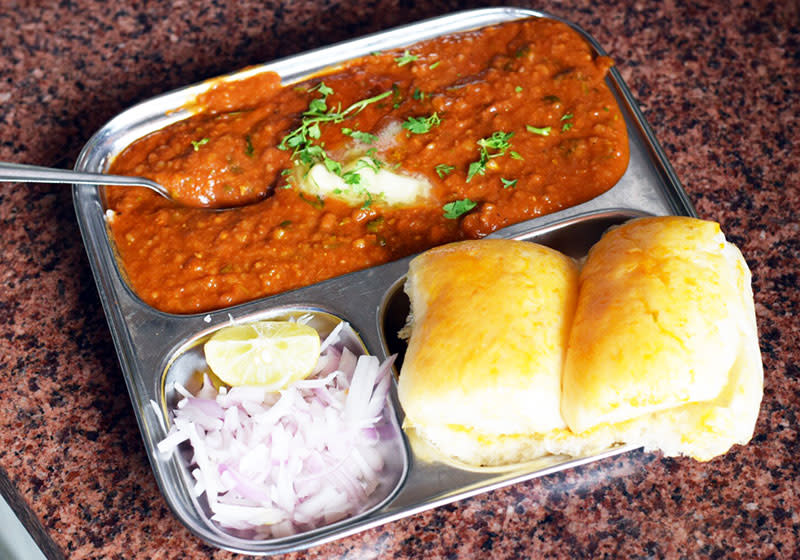 There are more than a dozen outlets of Amar Juice Centre, but this one in Vile Parle West is said to be the oldest and the best and now we know why! With no place to sit and a provision for only takeaway or get served-in-the-car, Amar does a mean Pao Bhaji. The Pao Bhaji here was of a brilliant red colour, dished up alongside soft buttered paos and the flavour on the bhaji was just outstanding! We recommend Amar as the first place to hit when in Mumbai for severe pao bhaji cravings!
Location | Vile Parle West
Price | Rs 130
Price | Rs 75
4. Siddhivinayak Fast Food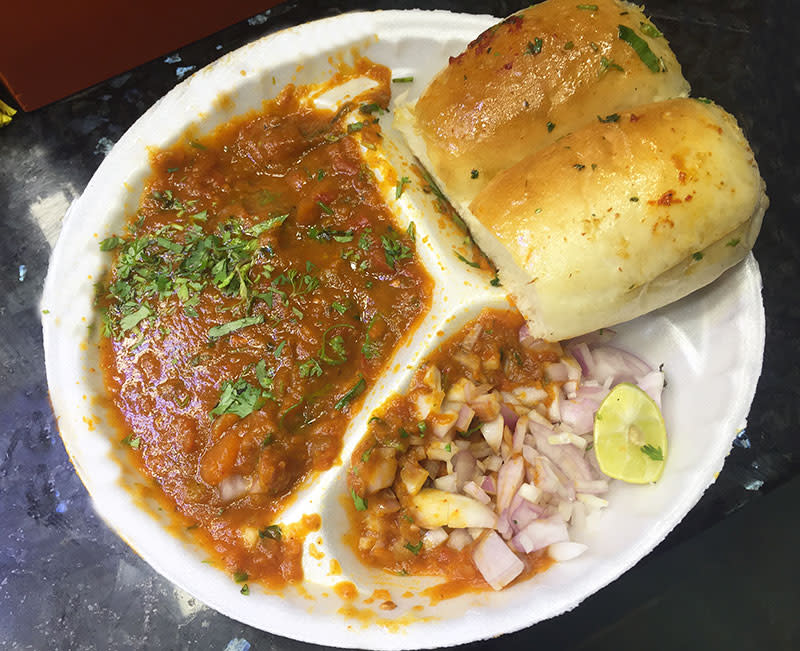 When it comes to pao bhaji, Juhu Beach is said to be THE place to have it! With stalls standing here since decades, every shop at Juhu makes chaat, dabelis, pao bhajis, vada paos, chinese food with some South Indian thrown in too. With the most famous one being the Siddhivinayak shop, the Pao Bhaji at this place was average TBH and nothing legendary, but this shop was the most crowded of the lot! 
Location |  24&52, Juhu Beach
Price | Rs 130
For all those who visit this city for just a day, we suggest you take a look at our list and go crazy eating up platefuls of our all-time fave span!