Disclaimer: Bearing in mind the current health crisis befalling the city and the world at large, we're tweaking our content policy and recommendations. Stay positive, keep hygiene levels up and don't fall prey to panic and misinformation.
Picture Credits: Design Food Travel
One of the biggest environmental problems Delhi is facing is the menace of plastic waste. According to statistics, 60 cities in India generate 15,000 tonnes of plastic waste per day. Isn't that alarming? Well, these numbers may not have motivated us to do anything, but two students from Netherlands are keen on solving the plastic waste problem for us. Here's all about it.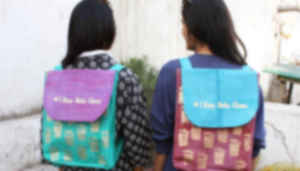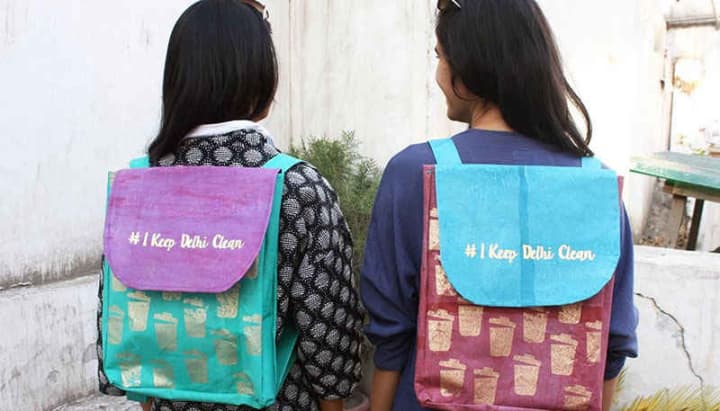 How did you go about kickstarting the 'Keep Delhi Clean' project?
Last year, when we participated in an exchange in Delhi, we were greatly shocked to see the amount of plastic bags found on the streets. We felt it had become very natural for the people of Delhi that so many plastic waste products just litter the streets. We experienced the problem from a greater distance and we saw many possibilities for transforming the plastic.
What steps have you taken to eradicate the waste problem in the city?
Looking at the trends in India, we made a design collection of products with local craftsmen and also started running a campaign on social media which is much more than a collection of bags. It is a campaign to awaken people. You can see it as a system to try to reach a large group of people who have become interested in a sustainable lifestyle.
We think that this younger group of Indians can make the difference for the plastic waste problem in the future. This is why we are working on trying to make them have a different outlook on sustainability in order to reach this group of people, we not only use these bags, but also the Rickshaw that you see all over the city driving with a #ikeepdelhiclean sticker.  With the youth aboard, the waste problem can be reduced.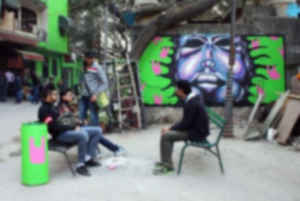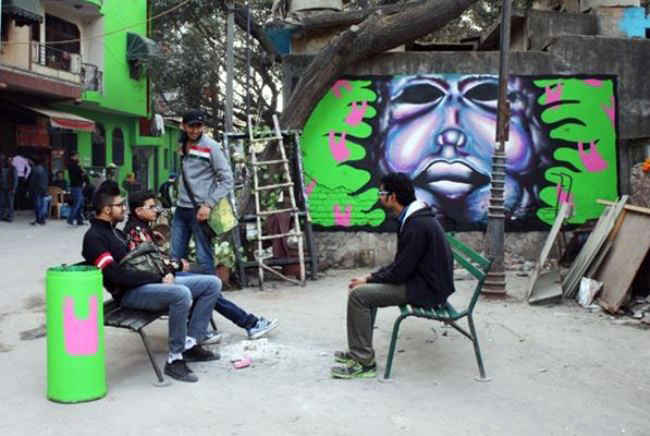 Picture Credits: India Times
What was your first step taken for spreading awareness?
The start of this campaign was characterized by a mural in which a portrait is shown that keeps its eyes closed to the plastic bags around him. This is symbolic for the many people who throw their waste daily onto the streets. For us, this was a creative way to collect the plastic waste, what we later used for the collection. By using a universal art form, color and image, we think we have a way to reach many people.
 When you started out, what were some of the major obstacles you faced?
The Indian society is very composed. For a part of society it is normal to recycle your waste, but a large part of the population has never even heard of this. It is a big challenge to design something to reach all these people. It is going to be a great challenge to make the people think otherwise, by making them throw the waste into a bin instead of onto the streets. Therefore, our biggest challenge is to continue with this campaign.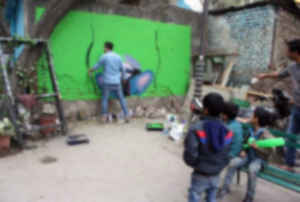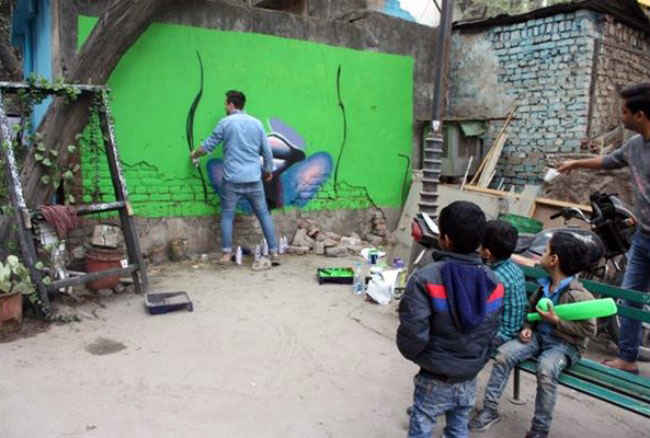 Picture Credits: India Times
How difficult was it to get the locals to help you turning plastic waste into a series of bags?
The materials we use for the series of bags are recycled plastic bags. In cooperation with the company that recycled the plastic bag, we made a new material. The plastic bags are collected by waste pickers, who collect the plastic around these large markets and get paid a fair price for their work. Afterwards the plastic bags are cleaned and recycled to the new material. 
With this material we made the bags with a small sewing company in the centre of Delhi, the print on the bags are designed and made by a local screen printer. To find the craftsmen and the right company is not really difficult, the hardest part of working together with them is the language and cultural differences.
Who came up with this refreshing idea of having a mural up on the street?
We are both interested in art and love to create it. When we chose to create a mural, we both knew that this could be the beginning of our campaign. A mural can tell a story without using words. By ways of using an image and creating awareness we found it to be a good combination for the project.
According to you, what makes Delhi 'So Delhi'?
When we think of Delhi, we think of possibilities, creativity and a lot of energy. These three things define Delhi for us!
Any advice/messages for the residents of Delhi?
To make a difference with this project, we are looking for an enthusiastic team with a love for the city and who like to solve problems creatively. If you are interested, please let us know at [email protected]
If two Dutch students can care about making our city a better and cleaner one, why can't all us Dilli Wallahs join in? Let's do this guys!