In Conversation With The Person Who Introduced us to Awesome Apparel Renting Platform - Flyrobe's Shreya Mishra
We all know about Flyrobe, which has not only made our lives easier but added every possible colour and design aesthetic to it and so we've always wanted to know the story behind it. So here's what happened when we had a rendezvous session with the person who brought Flyrobe to our lives, Shreya Mishra. She's as inspiring and magnificent as her collection and has surely left us raving about her dedication and work. Read on!
You have a very different concept and product as far as the online space is concerned. Can you tell us more about Flyrobe?
Flyrobe is India's largest online premium fashion rental service. Started less than a year ago, the service has become a fad amongst fashionistas in Delhi and Bombay. People hate repeating clothes these days, and love the thrill of new clothes. Flyrobe should be seen like an on-demand wardrobe service, boasting an unlimited wardrobe of branded and designer fashion that women can access anytime through our pay-per-use or rental model. 
With Flyrobe, a customer can wear a Ritu Kumar lehenga worth Rs 30,000 in just Rs 4,000 or a Masaba Gupta dress worth Rs 8,000 for just Rs 900. Our value proposition is the 3 hour delivery option for our western wear collection, and the custom fitting service for our ethnic wear collection. It allows women to experiment with different brands and styles as well as get the thrill of a new dress anytime they feel like. Each Flyrobe outfit is perfectly dry cleaned, steam ironed and beautifully packaged before delivery to a customer. Its perfect to just slip on and dazzle!
What made you come up with something like this?
Fashion rental is a huge rage internationally! In fact, in the US and Europe people hardly buy things like tuxedos or gowns, it's largely rented by people because these outfits are rarely repeated. There are several successful online companies as well international ones such as Renttherunway.com, Blacktux.com, Letote.com, etc. Even in India, there has been an offline market for rentals but high quality designer and branded fashion was not very readily available in India. Flyrobe brings a beautifully curated collection of western dresses, ethnic outfits and accessories for women at affordable prices.
Do you believe Indians are willing to accept online rental platforms and invest in them?
We're already seeing great traction and have grown around 12 times since we first launched. In fact, despite being one of the late entrants in this space, we have grown to become the largest company in this genre. We have a huge social media following of 100k+, more than 100k app downloads and 150k+ website visits per month. Our traction shows that people have been more than welcoming to the idea. In fact, we count several celebrities who have worn Flyrobe - from Aditi Rao Hydari to Sunny Leone to Soha Ali Khan and Rochelle Rao. Our service is deemed fit for celebrities and royalty alike!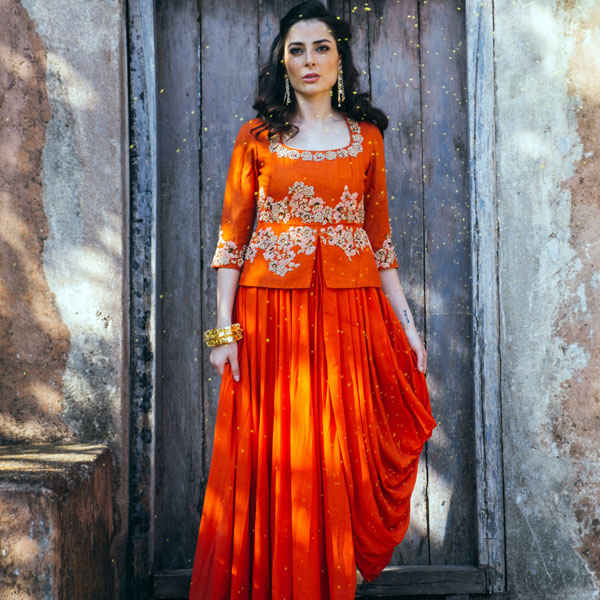 Can you shed some light on your your latest collection?
Flyrobe has partnered with marquee designers such as Ritu Kumar, Masaba Gupta, Shehla Khan, Outhouse and Ritika Sachdeva, to name a choice few. Our western wear collection is an assortment of extremely chic and stylish outfits from international brands such as Asos, Oasis, Mango, Next, Topshop, Dorothy Perkins - et al.
What has your experience been like with your customer base here in Delhi?
Customers in Delhi are very fashion-conscious and is a base that appreciates quality and great design aesthetic. We see that our designer wear collection is really appreciated in Delhi. We enjoy great word of mouth popularity in Delhi and most of our customers tell us they heard about Flyrobe through a friend.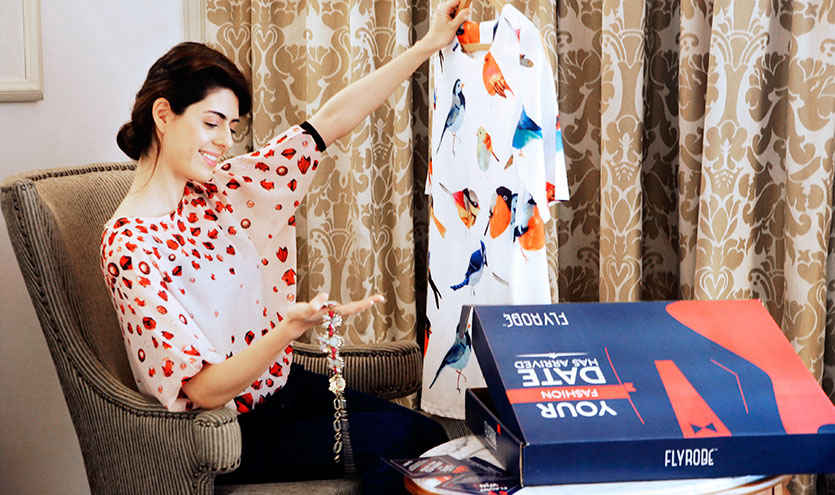 What do you like best about Delhi's fashion scene?
I love Delhi's taste in ethnic wear - I see women having a great original sense of style and pulling off traditional wear like women in no other part of India can do! From silk sarees to dhoti pants, Delhi's ethnic fashion sensibility is always on-point!
What according to you, makes Delhi, 'So Delhi'?
Though Delhi has a taste for all things good - from fashion to food to decor, what makes it 'So Delhi' for me is the obsession of the city with fashion and dressing up! Whether on the streets or in cafes or shopping malls - women are always impeccably dressed up.
Thank you for exposing us to the superbly handy and much-needed apparel rental trend Shreya - Flyrobe's awesome!