How to Make The Best of Boudoir Dressing - Pyjama Frenzy is Now Official
Picture Credits: www.bernaibrahim.com
We've always felt that the days in pyjamas are the best of 'em all! The next time you have trouble slipping out of those coordinated pyjama suits, just don't! Because Jim Jams are the new dress code. From silken slip dresses to striped bottoms to dress robes, pyjama dressing now has the approval of the fashion police and we couldn't be more excited. If you're new to the trend and are still trying to make your peace with it, here is how you can start experimenting -
The Playsuit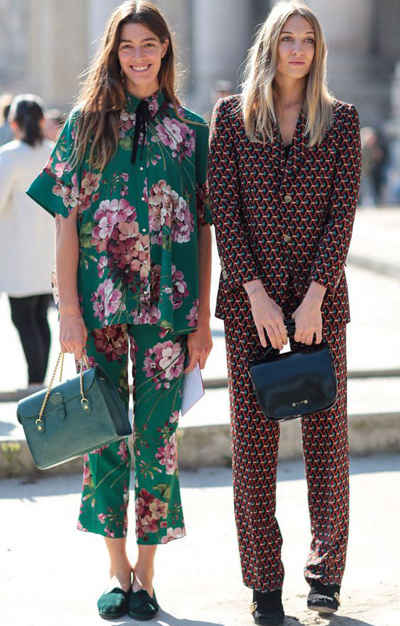 We love pyjamas because pyjamas never judge you! Pyjamas don't care if you hogged at lunch! Hence, we're going full force on this trend. Opt for a cute pyjama suit to strut the streets. Be coordinated and polish your look with a pair of heels and your favourite lip colour. This hyper casual fashion look will soon get you addicted to the charms of dressing down. Our favourite is this playsuit from Armaan Aiman!
Where to Get it | https://www.snapdeal.com/
Pyjama Shirt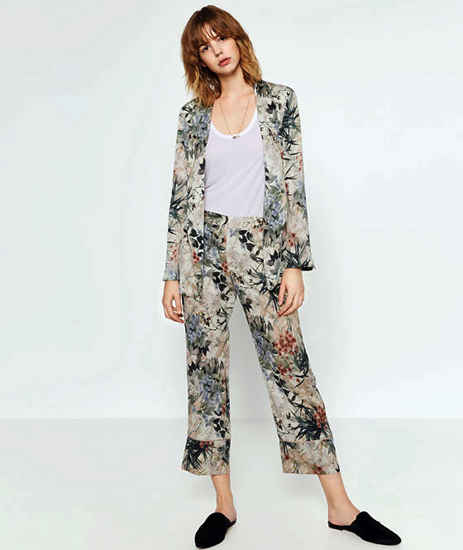 If you're nervous about stepping out in boudoir clothing, start slow. Rock a printed pyjama top with distressed denims or shorts. Making its mark as the most comfy fashion trend ever, pyjama dressing has a whole lot of possibilities. Style your pyjama top with tousled hair and sneakers. Trade your nude lip colour for a flamboyant red or a bright shade to balance out the look. This floral printed top from Zara is what dreams are made of!
Where to Get it | All Zara Outlets Across Delhi NCR
Pyjama Pants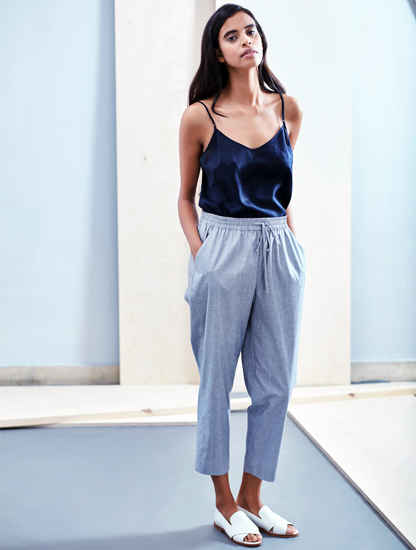 Get all loungy and comfy with pyjama pants because fuss-free fashion doesn't get better than this, and no, pyjama dressing does not mean overdoing the 'I just woke up' look! Go for solids in silk or satin and style it with kimono-style blouses for that perfect brunch look. If you're picking a print, make sure to compliment it with a solid blouse and staple heels. It's all about coordinating the pants! We're drooling over these super comfy pants by Anomaly.
Where to Get it | https://shopanomaly.in/
The Slip-in Dress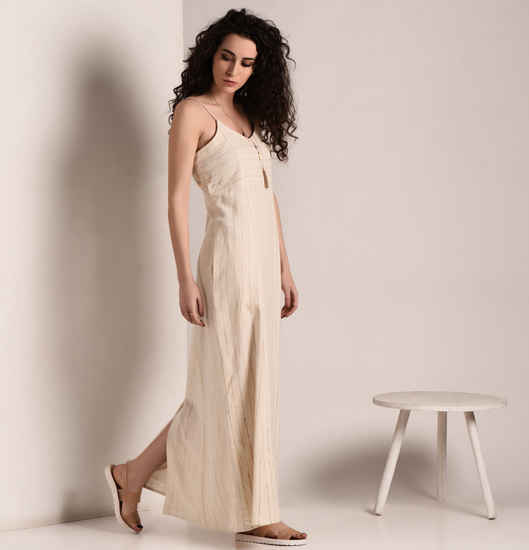 We've have hit the snooze button more times now than we care to admit! While pyjama dressing may not make me love mornings, it sure does make them easier. We are now officially allowed to step out in slip-in boudoir dresses. Did we say compromising on the style? No! Because we're living the dream with nighty-inspired slip in dresses in lace, silk, satin and a whole lot of other rich fabrics. Slip in this handspun khadi dress by ThePotPlant for your first ever pyjama look!
Where to Get it | https://thepotplant.in/
The Robe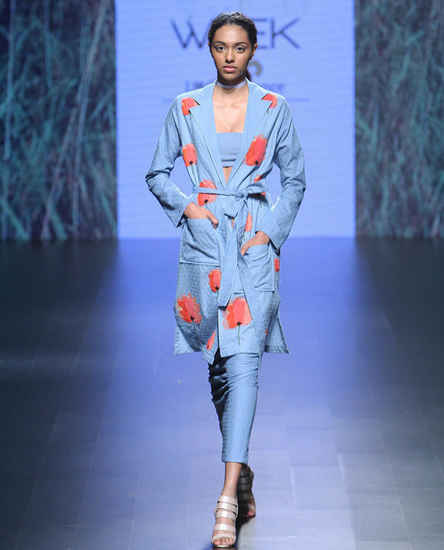 It's the age of the robe and we're totally lovin' it! There is something ethereally sexy about heels and elegant pyjama robes. Put them together, and you got the best damn fashion trend out there! A silk pyjama robe is all you need to feel super sexy and confident. Wake up in the morning and slip into a silk robe and viola! You're ready. Our Monday fix is this quirky robe by Nishka Lulla! 
Where to Get it | https://www.perniaspopupshop.com/