Housing The Prestigious Rajya Sabha & Lok Sabha: We're Talking About The Parliament House
This superstructure located at Sansad Marg cannot be missed from Rajpath; it's surrounded by lush, sprawling lawns, soothing water fountains and the national flag swaying in the light breeze.
The massive pale and red circular building with 247 pillars and a magnificent dome on top radiant with the light of several halogens falling on it at night. The building stands in the heart of the city, glorious in its full might and glory, reiterating the fact that it's the political powerhouse of the biggest democracy in the world. Yes, ladies and gentlemen, we're talking about The Parliament!
Decision-Making Power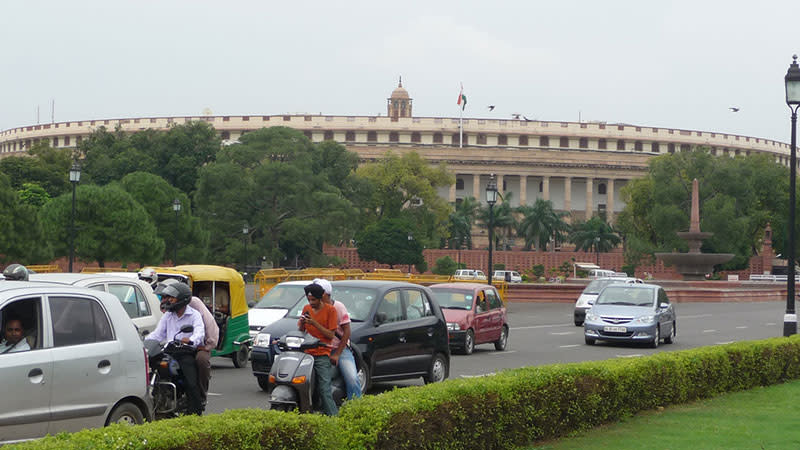 All the laws which shape the nation's destiny are made in this building which is 85 years old. Political honchos adorn the seats in the two houses of the Parliament - the Lok Sabha (House of the Commons) and the Rajya Sabha (House of the Lords) who make many far-reaching decisions on the country's behalf. 
The people who have walked down the halls of the Parliament have played a significant role in forming history including Gandhi ji, Dr Ambedkar, Motilal Nehru and many more luminaries! Its magnificent design was conceptualized by Sir Lutyens and Sir Baker, both also being responsible for designing the city of New Delhi. The cost of building it in the year 1927 was a whopping Rs 83 lakhs *woah*!
Site Of Many Historical Events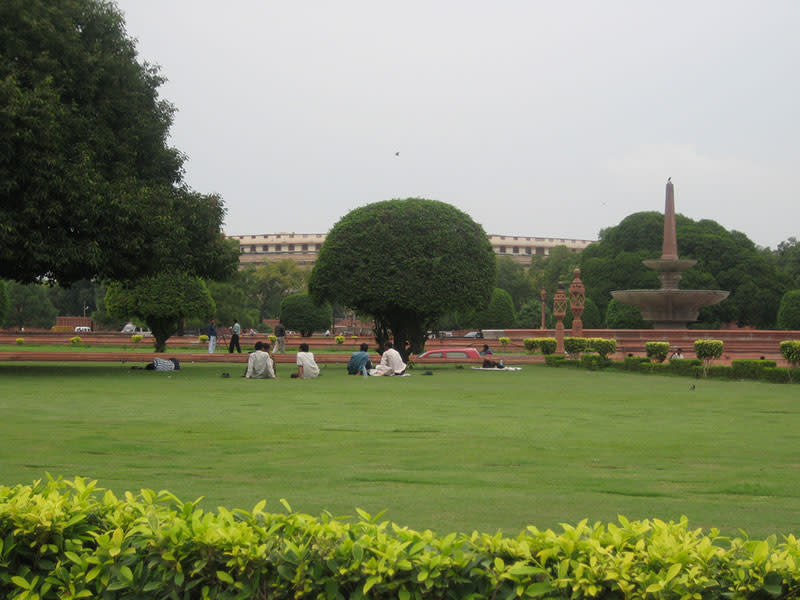 This site has been witness to a variety of events and the ups and downs in the country. This was the very place at which the British gave back India its freedom. At one point of time, it was decorated like a queen to mark India's independence and at another time it was no more than a fallen bird when it was recklessly attacked by the Lashkar-e-Taiba militants.
All those people who are curious enough to see the debates and discussions regarding the country taking place, can also go inside by obtaining a prior permission letter from the Secretariat and foreigners can contact their embassies for the same. Also, visiting the Parliament Library would be a great haven for serious book-lovers.
It is easily accessible by Delhi's metro and the nearest metro station is Central Secretariat which falls on the Yellow Line. Buses are not allowed to go close to the Parliament, so hiring a taxi or the city's much-in-vogue autorickshaw would do just fine. 
If you're a Delhiite and still have not visited The Parliament, or, more popularly known as Sansad Bhavan, you're missing out big time, folks!
Location | The Parliament House - On Lok Sabha Marg