Housing Gleaming Vintage Vehicles Of All Kinds, Come Drop By The Heritage Transport Museum!
History must be fond of Delhi! Not only does the city keep a hundred stories in its nooks and corners but it also has a great many museums to boast of. Apart from the regular variety, the city has its share of eclectic collections including a museum based entirely on toilets, the metro and even dolls and added to this is The Heritage Transport Museum, dedicated to explain the evolution of transportation in India in a way most museums don't. Scroll on
A Vintage Vehicle Collection & More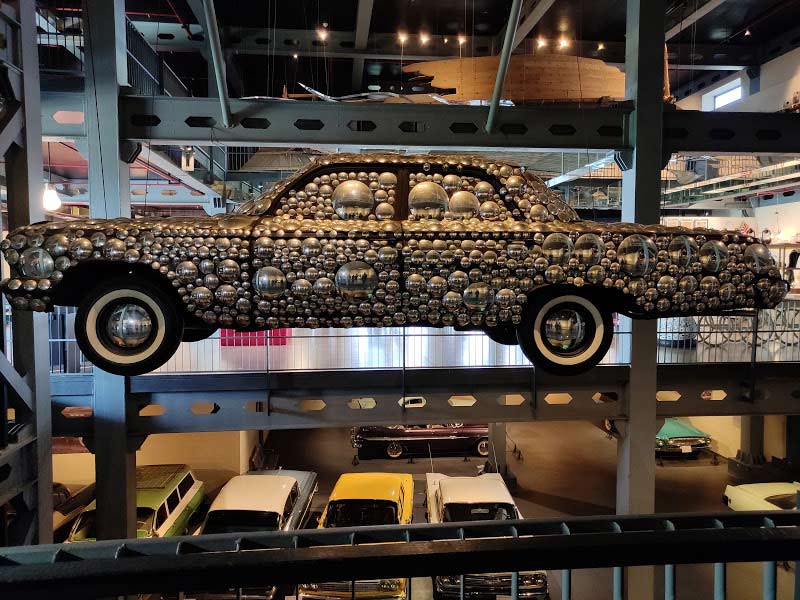 Picture Credits: Vinod Kumar
The founder of the museum is a collector of vintage automobiles from across the country. The museum has a massive collection of vintage vehicles, vintage vehicle advertisements from old Indian dailies and magazines, old automobile spare parts in original boxes, old automobile memorabilia, vintage maps and old postcards on modes of transportation in India and a lot more.
A Bit Of Colour, A Bit Of Flair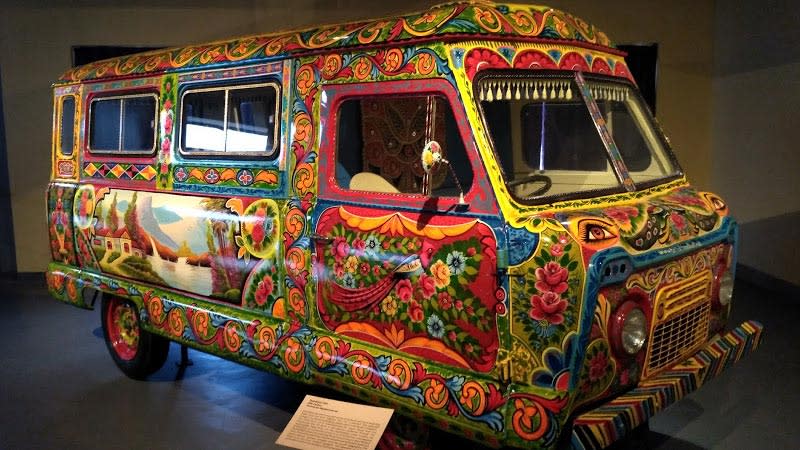 Picture Credits: Varun Goel
The museum has an artistic take on things - you'll find a mix and match of things such as a display with a number of bicycles put together in the shape of a pentagon set up against a white wall, a real car hanging from a ceiling looking like it's covered in bubble wrap, a Bollywood section, a 'Jugaad' section which consists of vehicles assembled using custom made auto parts (including a colourful rickshaw with a Royal Enfield engine).
You can witness a beautiful installation of the air tracks of fighter planes or walk through a recreated street scene and find a luxury Jodhpur Express railway carriage on your side. There are also beautiful, colourful paintings found all over the walls. This museum ensures you keep your eyes open wide all the time.
"We wanted to keep up the interest of our audience. Art engages them. It brings fun and helps them appreciate history in a more meaningful way. And transport is something that people experience all the time. It is something that they can easily relate to," said Tarun Thekral, founder and managing trustee of the museum. An avid collector, most of the collections seen in the museum is a result of his two decades' hard work.
Inside The Museum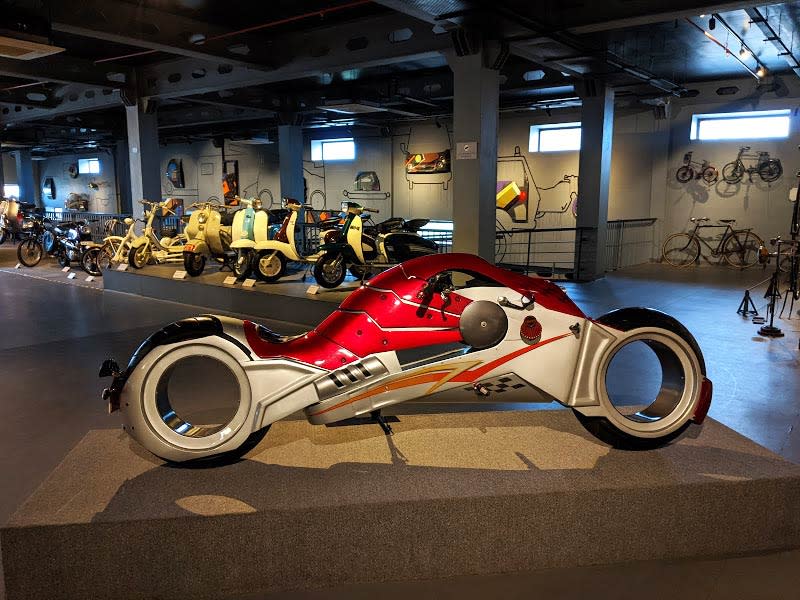 Picture Credits: Rajan Singh
The entire structure has four levels, all connected to each other via ramps and elevators, making it accessible for disabled people as well. The space has made good use of natural light, and gives an impression of vastness.
Level 0 has the Automobile Gallery showcasing the evolution of the car industry in India. There's a collection of about 75 functioning cars on display, all parked on a recreated street. There are also video installations showing films on transportation.
Level 1 showcases a timeline of transportation in India, beginning with the story of the wheel, showcasing palanquin bearers, bullock carts, horse carriages, camel carts and then moves on to the engine vehicles. There's a beautiful recreated railway platform, wherein lies the exploratory story of the great Indian Railways.
Level 2 is all about aviation and maritime. A yellow plane hangs from the ceiling and art installations of airway tracks are on display. There's an installation of a boat flowing on the river Ganges where the Ganges is depicted in the waves swirling around the boat. Within the waves are pictures of people who used to live in the boat. This level also has a huge collection of Indian transport toys.
The last, Level 3, has an art gallery which is a designated space for temporary exhibits, a conference room, a library and research centre and a refreshment lounge. It's worth noting that this museum allows free admissions for disabled visitors and one companion plus children under 3 years of age.
How To Get There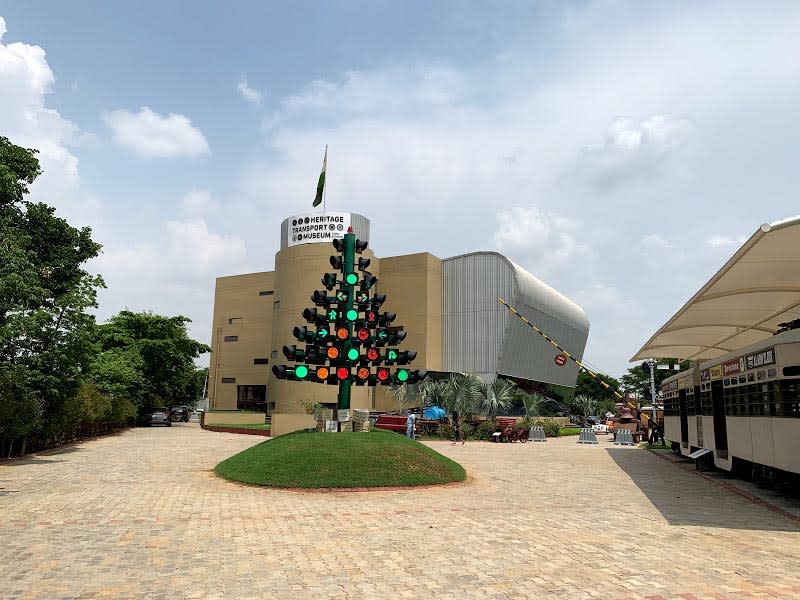 Picture Credits: Nishi Jain
Located far away from any metro or bus station, the only feasible way to get here is by car. Your best bet would be to drop by and visit it whilst on your way to Jaipur or Mathura. Take a left from NH8 towards Taoru and it will be present before you amidst a lot of greenery.
This place has proven to be a popular pre-wedding shoot destination among couples as well, owing to the beautiful vintage cars that prove to be a great backdrop! When are you coming by?!
Where | The Heritage Transport Museum - Taoru Road, (Major District Road 132), NH-8, Bilaspur Chowk, Taoru, Gurgaon
Call Them | +91 9991 477 002
Timings | 10 AM - 7 PM (Closed On Mondays)
Entry | Rs 200 (Children) & Rs 400 (Adults)
Check Out Their FB Page | https://www.facebook.com/heritagetransportmuseum/