The 2nd Edt. Of HOP - From 40+ Food Trucks, Quirk Bazaar To A Waffle Fest, It Was A Helluva Party!
Pepsi presents Horn OK Please descended upon the city of Delhi like a typhoon - a typhoon that brought with it oodles of freshly whipped up waffles, mounds upon mounds of perfectly crisped momos, cakes, gigantic burgers, juicy grilled meats and all sorts of goodies that you've only ever dreamed about! The result - we saw a massive (and we mean ginormous by that) footfall of over 50,000 hungry Delhiites!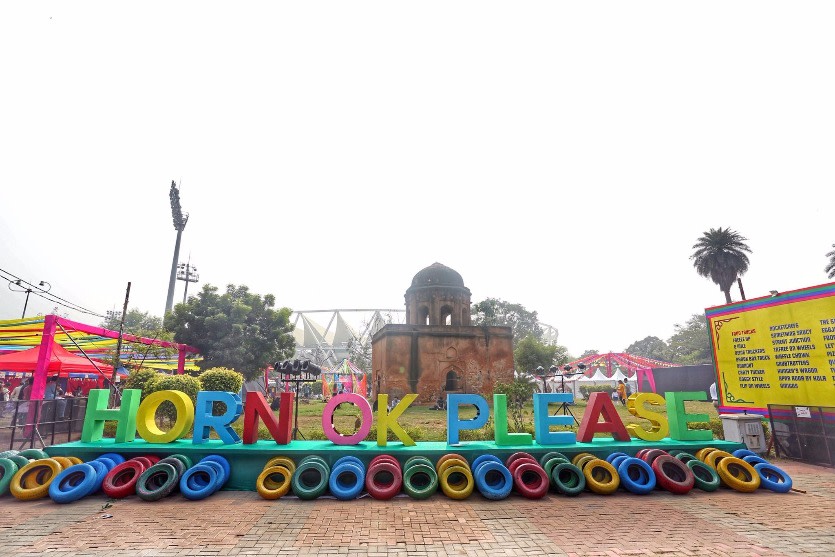 Delhi's Original Food Truck Festival, 2nd edition, had all the hallmarks of the tremendous success and acclaim of its first edition, only on a much more humongous scale! HOP took over the sprawling JLN Stadium for one whole weekend (the 4th and 5th of November) and showed no signs of stopping until every single Delhiite had had the most memorable time imaginable.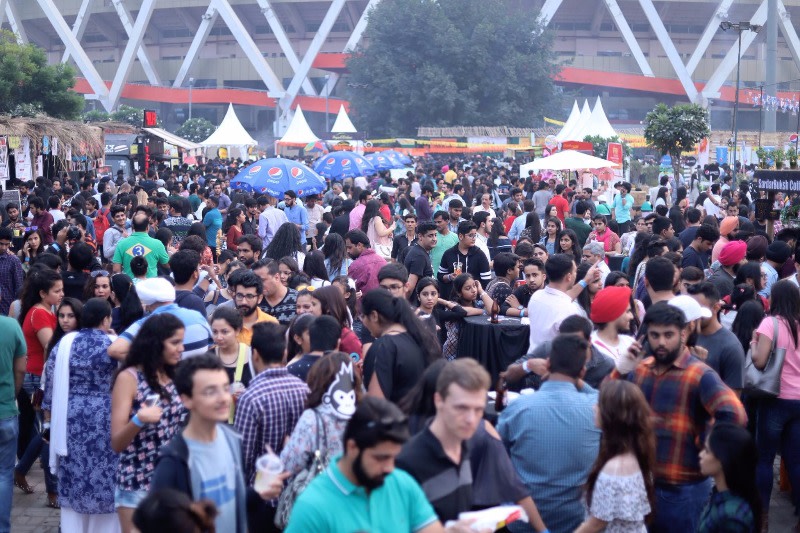 Before we dive into the awesomeness that Horn OK Please was, we wanna give a shout out to Nearbuy.com, our online ticketing partner that ensured all you guys didn't need to queue up to get your tickets, and our title sponsor Pepsi, which built for us a crazy offbeat Black Box VIP Lounge that was all things quirky and cool! If you missed it (and we pity you), here's a short and snappy recap of EVERYTHING awesome spotted at Horn OK Please!
We Had Primo Grub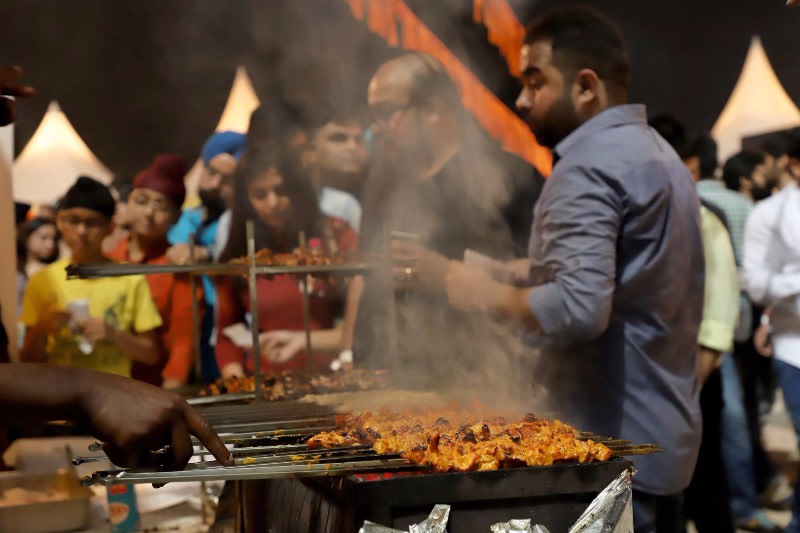 From a 60-foot-long BBQ Trailer that came equipped with 10 of the most smashing stalls flipping steaks and hot dogs on grills right in front of your eyes to a gigantic, larger-than-life-size Waffle Mart that boasted of whipping up more than 50 waffle variants and had 15 smashing waffle stalls, giving you a Mini Waffle Fest inside of a food truck festival, 40+ of the most hep and cool AF food trucks we went and handpicked from all over NCR and carted right over to JLN Stadium, not to mention an additional 10 stalls manned by homegrown and quirky brands just waiting to delight every person who walked in!
Setting up their renowned food trucks at the festival were The Lalit Food Truck Company and The Lalit Pizza Truck, our official hospitality partners and offered up delicious pizzas and burgers to the hungry patrons who poured into the fest.
We Had Goodies Galore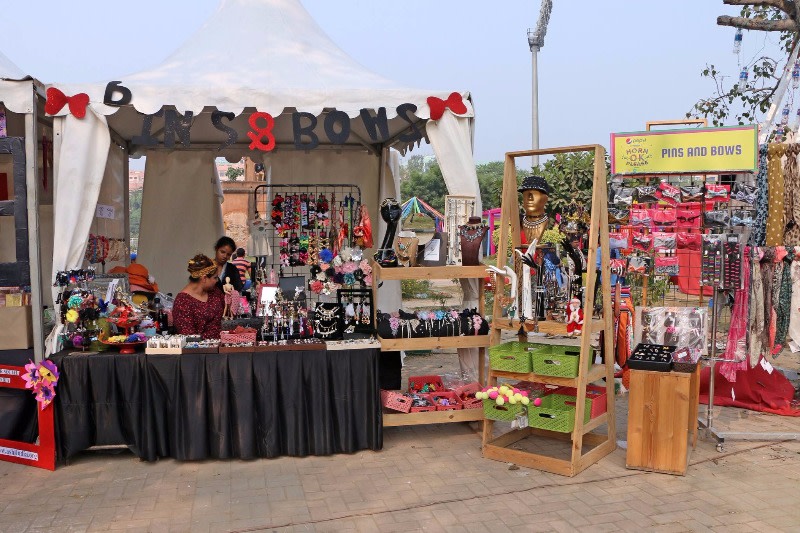 From Sneakaboo's charmingly adorable Minion-sneakers to funky diaries, quote patches, quirky AF wall hangings, offbeat and hatke bags that screamed drama, tassel earrings you couldn't even have imagined in your dreams, and pretty baubles and bits and bobs that would make you scream in delight! All this and more was gathered together, for the taking, at the colourfully vivid and at-all-times crowded Quirk Bazaar which had 20 awesome sauce brands peddling their wonderful goodies!
Everything Unique & Awesome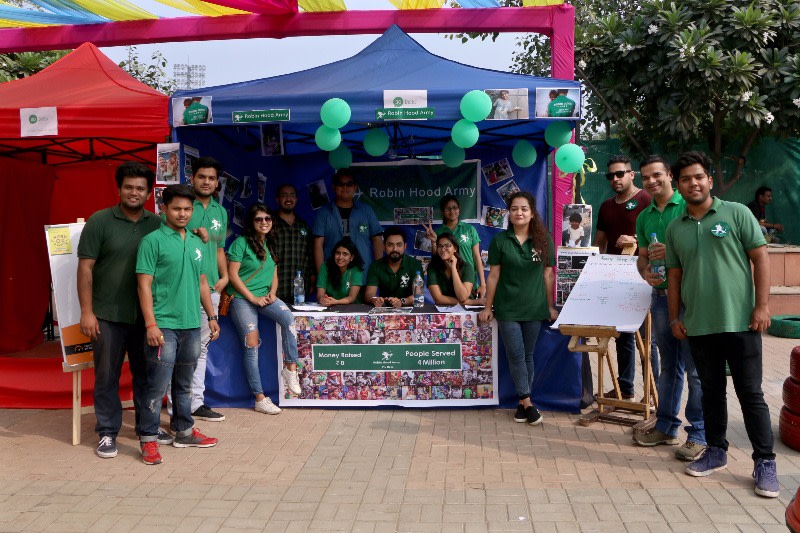 Apart from foodie delights and sundry accessories to be found aplenty at the festival, we had a cool AF Swiggy Homemade Market that kept things alive and peppy. In addition, Robin Hood Army, an organization that has sworn that no person should go to bed hungry and distributes excess food taken from restaurants and other events, was present at the venue and disseminated info and awareness about their laudable mission. Plus, Breathing Books, a version of Human Library that lets you 'borrow' people, i.e. books, for 20-25 minutes to hear their stories on topics like friendship, deprived dreams, embracing flaws and a lot more. Woah!
We Had Booze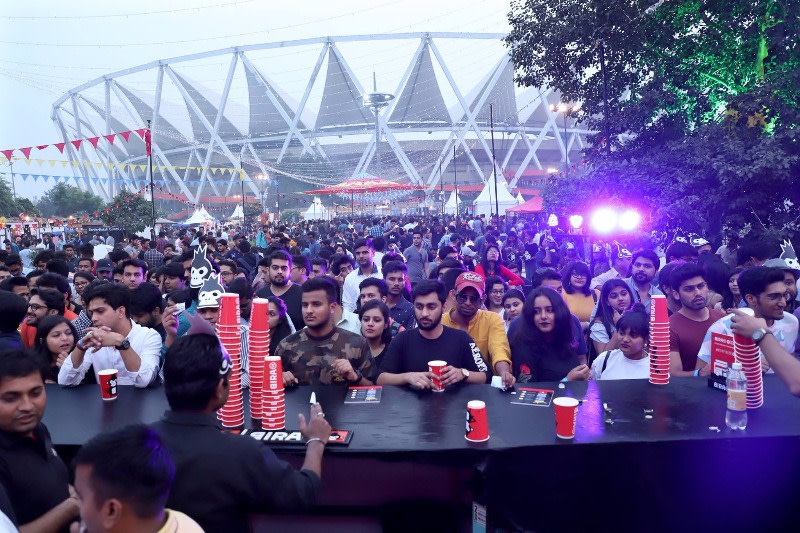 Bira 91, our partners-in-booze had set up an amazeballs Bira 91 bar that doled out copious masses of chilled Bira 91 plus a nice and cozy beer garden to chug all that beer at! Did we tell you all 'bout the crazy offers that they came up with as well? No? Well then listen up! The first 91 people to hit the bar on Day 2 got themselves a FREE pint of Bira 91 and a couple more cray deals were thrown in for good measure too!
On top of all that, bringing their exclusive range of craft whiskey - a medley of premium imported Scotch, rich Indian malts and grain spirit, Whiskin Craft had set up a special dazzling stall at the festival, offering patrons the chance to pick up a premium bottle or indulge in a fun game of darts. In addition, they also introduced a range of delicious whiskey-infused cocktails at the cocktail bar, making it an all-out boozy affair to remember!
We Had Rocking Music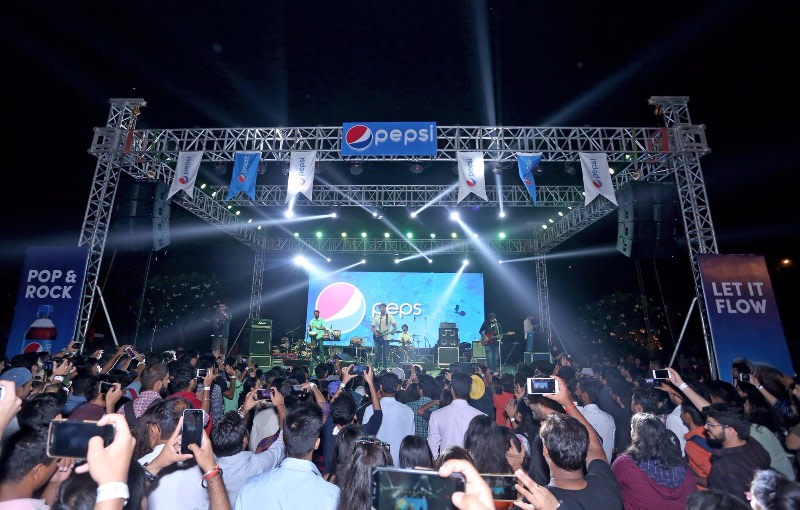 With the grub and glugs sorted, the only ingredient left in the recipe for a good time was music! Serving as the knight in shining *literally* armour, there was a bigass acoustic stage with some fabulous homegrown, up and coming artists crooning their hearts out and making the crowd go wild with their soulful renditions. From The Tarkash Band to Bhavya Raj and Sejal Morris, all these artists ensured the whole weekend was an unforgettable one!
Horn OK Please delighted and thrilled Delhi with entertainment, stellar grub and a full-on memorable weekend. Till next time Dilli!