Hoodies, Jeans & Chinos: Fashion On Fleek With These 5 Rad Looks From Hunt & Howe
We've already gushed about how sold we are on Hunt & Howe products and how much we appreciate their initiative to make our lives healthy while we ace that dapper look. Like we've said, Hunt & Howe is a clothing brand with an edge. Why's that, you ask? They've come up with *insect-repellent clothing* (yeah really!) created using EPA approved Permethrin that helps keep away not only mosquitoes, but even flies and ticks! *Like, SERIOUSLY*
If that didn't impress you, we've got more wowies to share! Their shirt fabrics have *ANTI STAIN PROPERTIES*, need we say more?! Bye bye spill-anxiety, thanks to these anti-stain cotton shirts that can easily be carried from work to party looks! Be it the dreaded ink spill or that annoying red wine stain, keep those worries at bay with Hunt & Howe *huge grins*.
Wait, there's more! You should check out their packaging. They deliver their garments rolled up in twill tape and packed in recycled cloth-bags! Now that's taking #EnvironmentFriendly to another level. We know, we know. This surely is a brand to look out for!
To help you get your fashion game on point, we've put together these 5 looks to achieve from their clothing line:
1. Mid Blue Polo Tee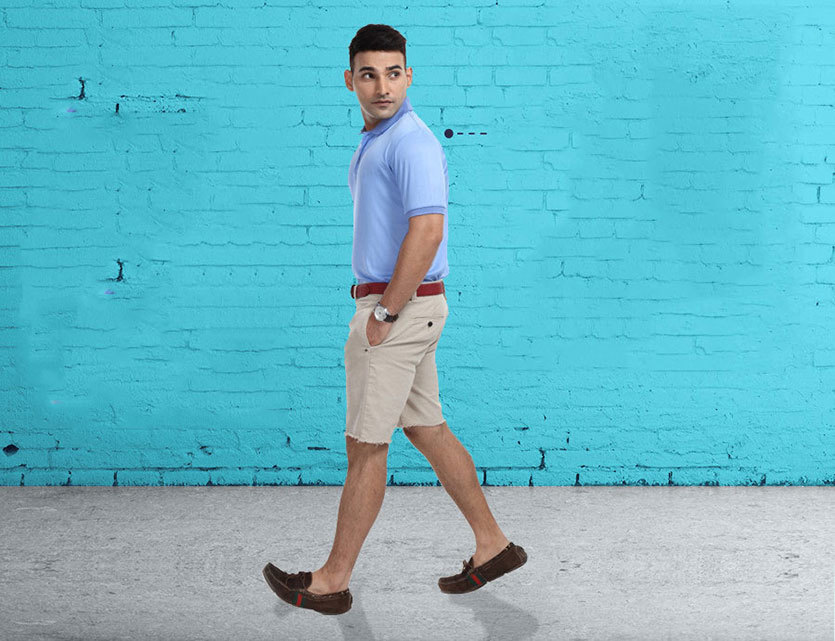 We just love the colour! It's absolutely spring/summer appropriate. Besides, you know what our Dads say about a polo tee right? You can never go wrong with those! Casual to semi formal, they're always a good bet. Style it with khakis and a pair of deep brown loafers, and you're ready to step out of the house in style!
Get It Online | https://goo.gl/WJrMko
2. Denim Jacket With Hoodie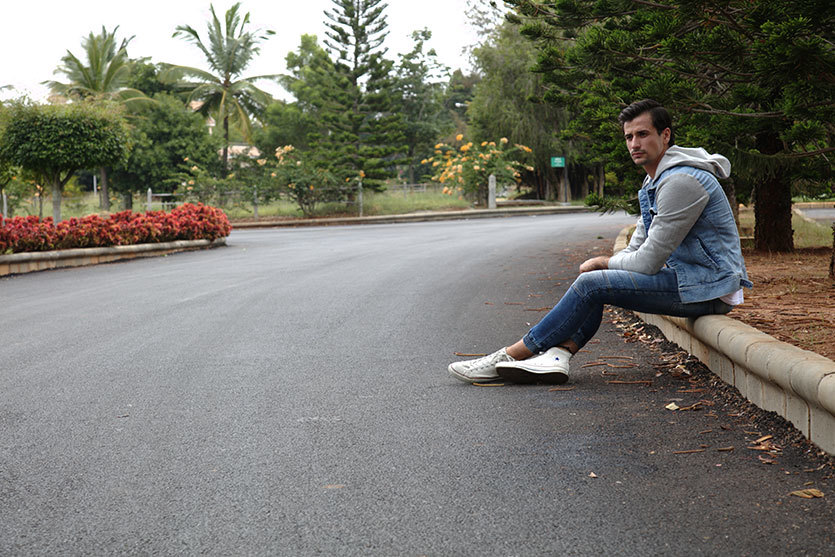 We know summers have pretty much set in, but we couldn't help ourselves from adding this to our list. This blue and grey jacket is a must-carry addition on your next weekend trip to the hills. You could even do the ultimate denim on denim look with such panache! Add in a pair of white sneakers & ace the look!
Get It Online | https://goo.gl/DUvkDa
3. Mid Blue Anti Stain Shirt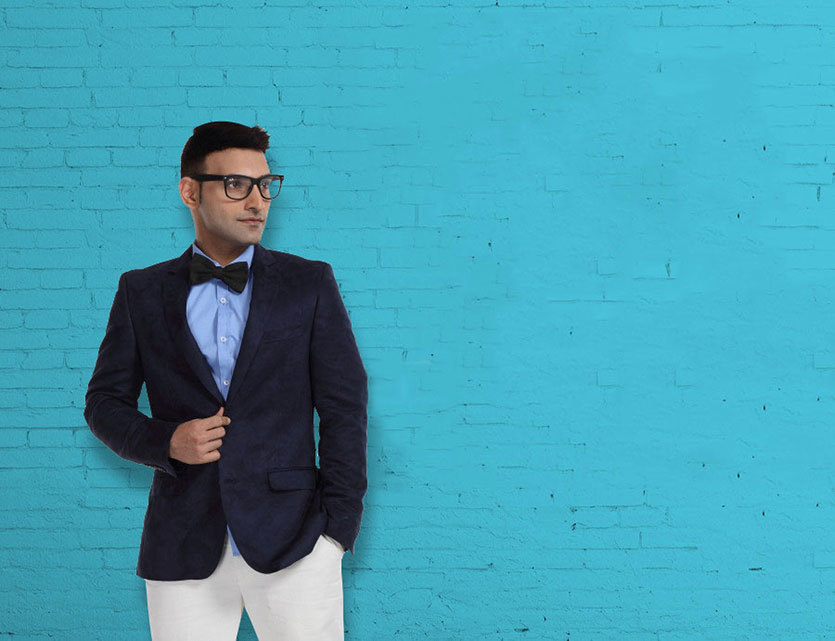 Keep all those klutzy worries at bay with this anti-stain shirt in your wardrobe. Now parties and lunches will get way more fun because you'll look carefree and smart in this classic cotton shirt in mid blue! Pair it with chinos or trousers to suit the occasion - be it work or party, or you could even style it with a Nehru jacket and trousers for a wedding look!
Get It Online | https://goo.gl/r1iq5F
4. Craze Green Denim Jeans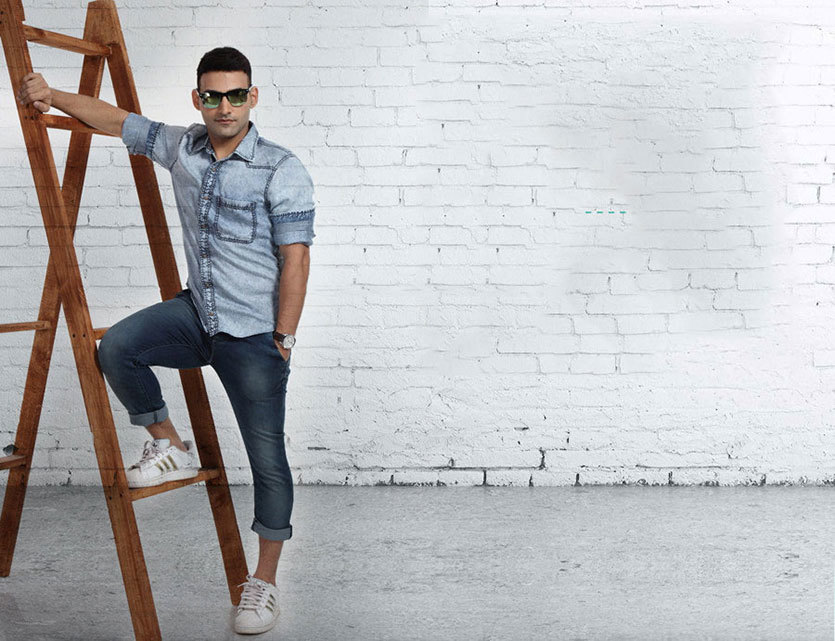 We're loving these jeans because of their premium quality & fit. Those two are our mains when it comes to good jeans, and Hunt & Howe has both to boast of! Style these versatile shaded jeans with their Crew Neck Embossed Print Tee or the Two-Way Check Shirt, and you'll surely catch a few eyeballs with how dapper this look is! 
Get It Online | https://goo.gl/WXzFEA
5. Navy Anti Mosquito Chino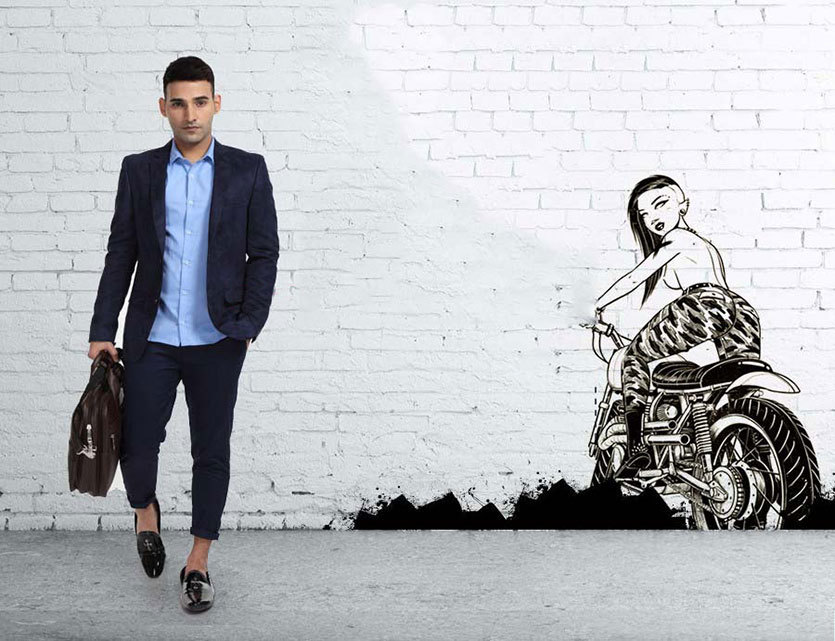 Get that quintessential, utilitarian look in this fine navy blue chino. With a light, solid coloured shirt and a blazer, this could be your go-to PRO look any day! Fold the hem and club it with their casual Extended Long High Low Swag Shirt for that after-work outing. Chinos are so comfy and this one in dark navy can go from day to night in a jiffy!
Get It Online | https://goo.gl/OF6V3L
Choose your look and create it with Hunt & Howe - they've got it all sorted for ya!
Shop Online Here | www.huntandhowe.com
Here's Their FB Page | https://www.facebook.com/huntandhowe