Hoard Bestsellers Like The Twilight Series Starting @ Rs 100 A KILO Here In Darya Ganj!
There is no greater joy for a bibliophile than a day well spent in the midst of book shelves, grabbing the latest copy of your favourite author or just exploring new titles. If the smell of a new book or the musty scent of an old one (with doodles and scribbling on the margins) gets you all excited, then you know exactly what we're talking about! 
But sometimes, the price of these books leads to a massive dip in your wallet and that comes in between you and your next read. Well, it's time to stop gazing dreamingly at your bookshelf as we've found just the place you need to be at to fulfill all your bibliophile dreams!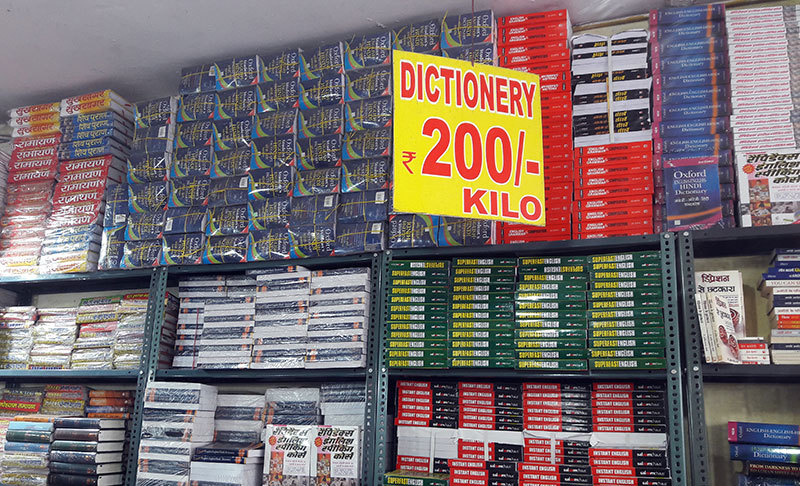 Have you heard of a bookstore where instead of books being arranged by popularity, authors or even genre, they're stacked on the basis of their cost per kilo? Big Book Bazaar does exactly that!
Bibliophile Haven
The shop mounts a whopping number of books segregated by their kilo rate tags hanging above. Popular authors like John Grisham, Danielle Steel and even the entire series of Twilight and The Girl With The Dragon Tattoo are on sale for Rs 100 a kilo. More popular names such as Dan Brown, Jeffrey Archer and the entire series of Fifty Shades of Grey are available at Rs 200 per kilo.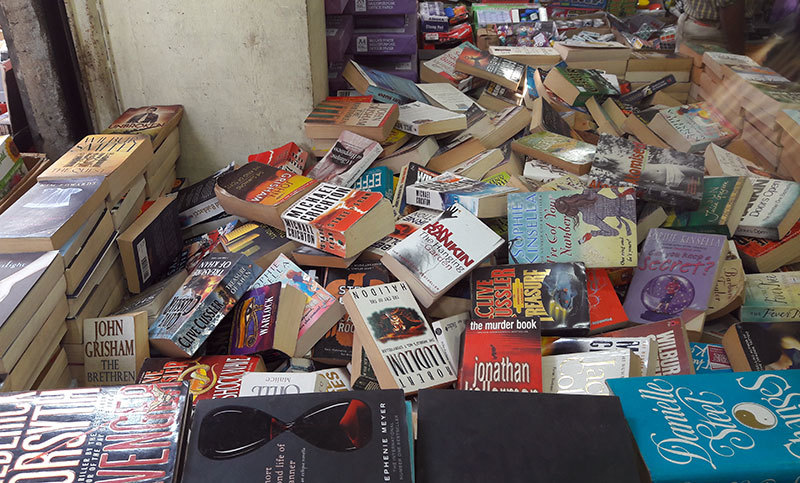 What's more, the entire collection of Sherlock Holmes and William Shakespeare are also on sale for Rs 250 per set. You can, in turn, also pick coffee table books and English and Hindi dictionaries from here at Rs 200 a kg. Just when you thought this shop couldn't get any better, you'll be greeted with a towering pile of registers, notebooks and really colourful stationery to boot. From calculators, a pencil box to magnifying glasses, everything is available at just Rs 200 a kg!
What Else To Look Out For 
For Rs 100, you can also take home a kilo of registers, diaries, notepads, envelopes or just normal white printing paper. Unlike the pavement shops of Darya Ganj, this place is open seven days a week; so don't forget to check this place out!
There you - when are you next dropping by to update your bookshelf?!
Where | Big Book Bazaar - 3531, Netaji Subhash Marg, Darya Ganj 
Check Out Their FB Page | https://www.facebook.com/Big-Book-Bazar-Daryaganj-190859241245756