Delhi and its nearby suburbs have seen a mushrooming of bike clubs spring up around the area allowing enthusiasts here to answer the call of the road too. If you too don't need a reason to hop on your bikes and take a ride, then these 8 bike clubs will defo make you happy. Check them out!
1. G.O.D.S (Group Of Delhi Superbikers)
No one ever accused bike clubs of being a bastion of modesty! G.O.D.S, as this club refers to itself, is for people who love bikes and own superbikes. Started in 1998, this club was early on to the scene and has grown to a strength of 70 members. The club is particular about who they let in and just having a superbike is not enough. It is necessary though. The club takes part in a number of events both adventurous and philanthropic in nature.
Browse Through Their Website | www.gods.co.in
Follow Them On FB Here | https://www.facebook.com/GROUP.OF.DELHI.SUPERBIKERS/
2. Royal Mavericks - Royal Enfield Riders Community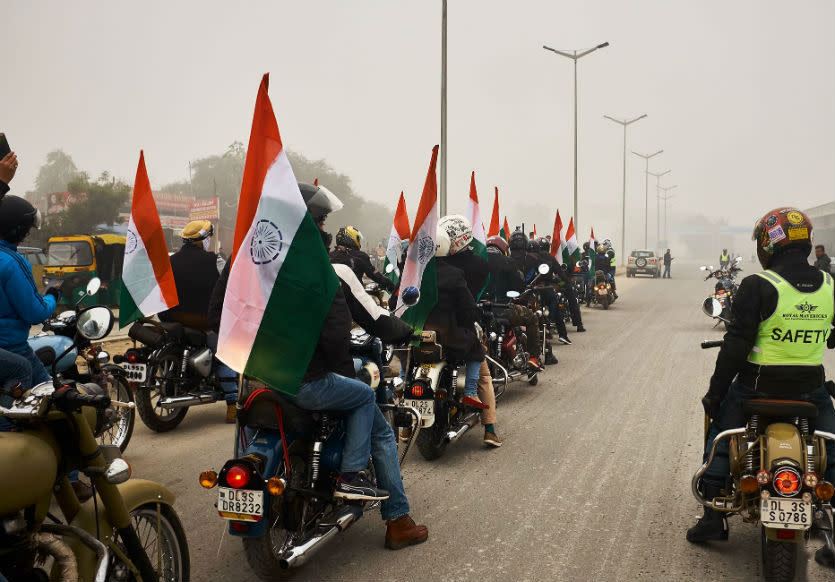 This is a club for all those who value their Royal Enfield bikes more than anything else. This club positions itself as a hard core bikers group that comprises of close to 2,000 members. They organize various rides ranging from weekend breakfast runs close to the outskirts of the city to longer overnight trips as well. The only criteria for joining seem to be owning a Royal Enfield bike.
Follow Them On FB Here | http://on.fb.me/1TTuEZD
3. India Bull Riders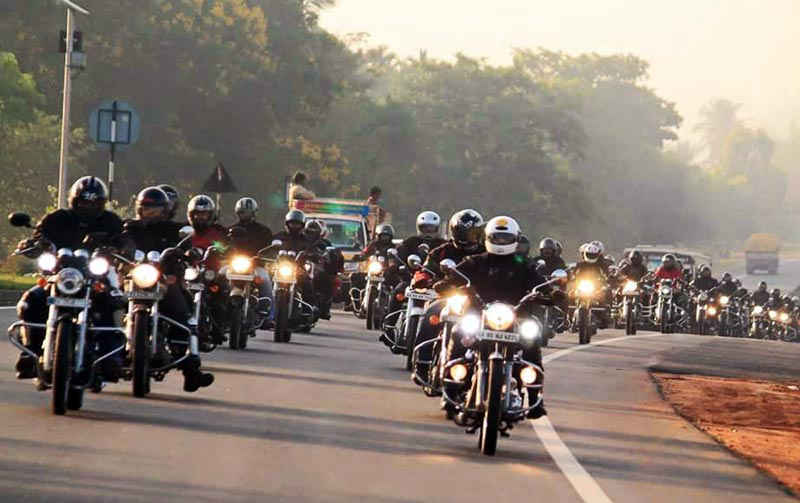 Owning a Royal Enfield or any other vintage classic bike is a must to enter the group. The group was founded in 2007 and is aggressively expanding all over India with affiliated clubs in a number of cities. The group chronicles all its activities on its well-maintained website that is a useful resource for anyone looking to join. The members meet regularly on a weekly/biweekly basis for smaller runs with 'mega' excursion events planned less frequently as well.
Browse Through Their Website | https://www.indiabullriders.com/
Follow Them On FB Here | https://www.facebook.com/indiabullriders
4. Delhi Bikers Adventure Tour Group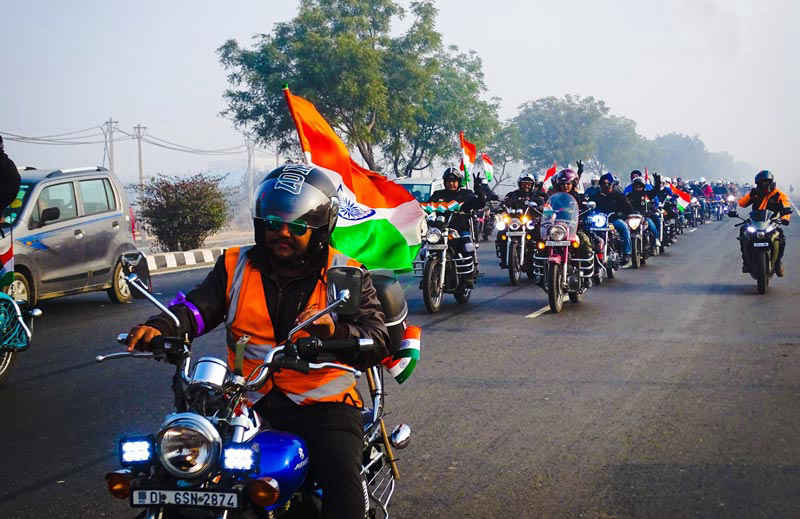 This is a bike agnostic group and they do not care what you ride as long as you love riding. This group is more for the adrenaline junkies out there. True to its name the club organizes trips that are a little away from the ordinary and involve ancillary activities like camping, hiking etc. Check out their facebook page and join in!
Browse Through Their Website | http://www.dbatg.com/
Follow Them On FB Here | https://www.facebook.com/dbatg/
5. Batch Of Soul Superbikers (BOSS)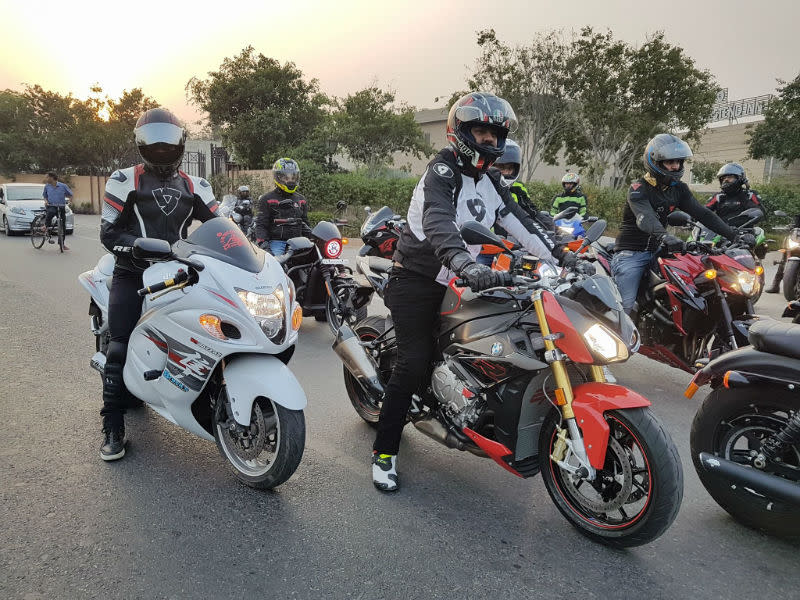 Another club with an OTT name and based out of West Delhi, this again started out from a group of friends who were passionate about biking. One of the things that this club takes seriously is the promotion of responsible driving on the roads and it frowns strictly on any sort of showboating or high speed driving. Good message and good club - jump in!
Check Out Their FB Page | http://on.fb.me/258vbup
6. HOG - Harley Owners Group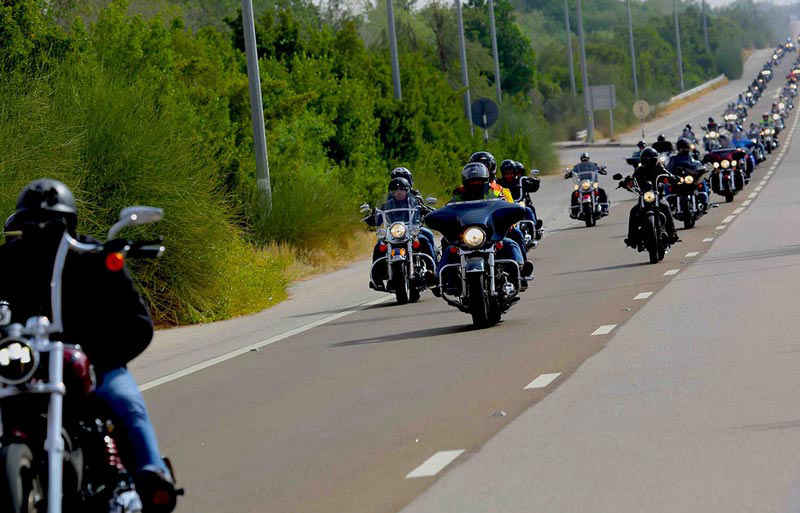 Harley Davidson evokes some extremely passionate feelings in men and it was inevitable a club for Harley owners would be on this list. This club is for people who own Harley Davidson bikes and for those who like them as well. We're guessing there are a lot more people that like Harleys than those who own them, so getting in the club on that basis alone might be a little tough! 
Browse Through Their Website | www.hog.com
Follow Them On FB Here | https://www.facebook.com/HOG.HarleyOwnersGroup/
7. Delhi Bikers Breakfast Run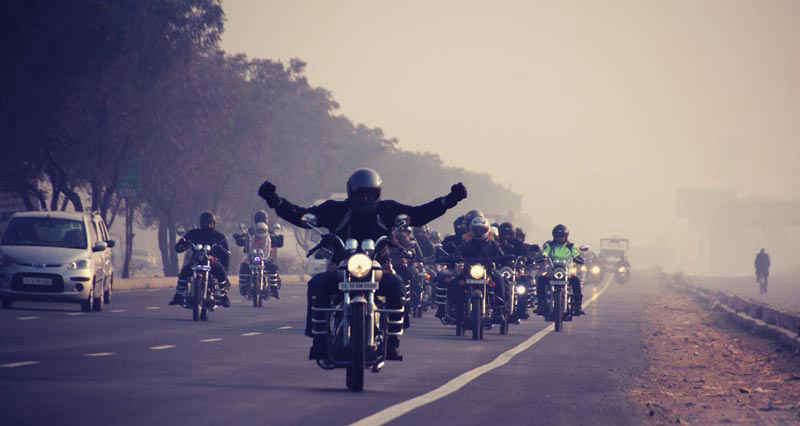 This group's title is extremely descriptive and accurate. The various members meet at a pre decided place in Delhi around 5 - 6 AM and then head off to some of the most famous breakfast spots and then return back by 11 AM. The group welcomes people with any bike whatsoever and only insists that they respect their fellow travelers and help keep a cordial and lively atmosphere.
Follow Them On FB Here | https://www.facebook.com/groups/delhibikers
8. Motorhead Motorcycle Club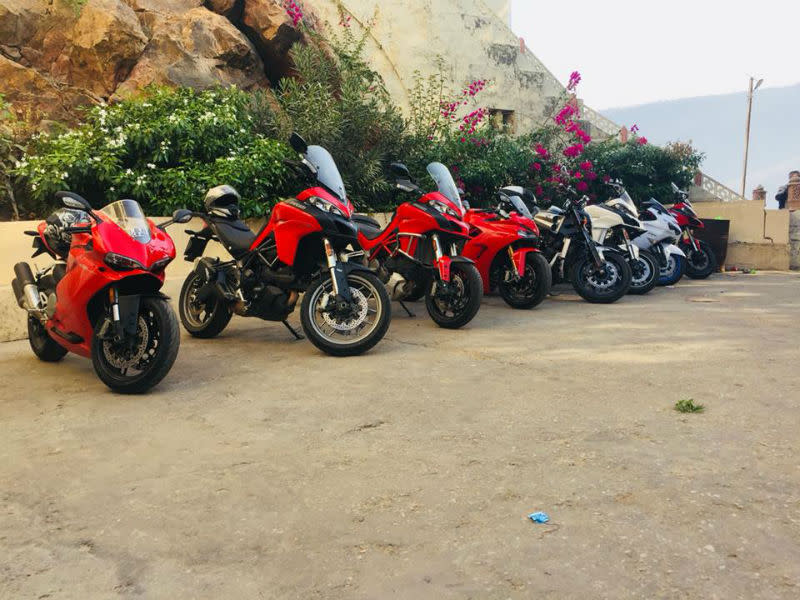 The motto of this club is to 'Ride Till I Die' and most of the members plan to follow through on that! Built around a community of hardcore biking fans in general and not a particular brand of bikes. They encourage their members to have a cruiser so that they can partake in all the long distance club activities, however it is not a prerequisite. 
Follow Them On FB Here | http://on.fb.me/1RoDSgj
So, here's a tailor made list for all the bikers out there, get set biking guys!