History Buffs, Learn More About the Lesser Known Mughal Prince Dara Shikoh and His Footprints in Delhi
Dara Shikoh, arguably the most popular prince in Delhi with the exception of Khusrau was born in 1615 and was the eldest of Shah Jahan's four sons. He was the heir apparent and was considered the rightful successor to his illustrious father but fate had something else in store for him. In the succession battles that followed and Shah Jahan's illness in late 1657, Dara suffered military reverses and his fate was sealed when he lost the Battle of Samugarh to the bigot and a far more coldly practical man – his brother and adversary Aurangzeb. He was later captured by deceit, imprisoned and then put to death.
Dara was a highly cultured and learned prince who maintained vast and magnificent libraries in Agra and Delhi. He was a man of archetypal foresight, a man who believed in Hindu-Muslim unity like no other Mughal prince.
Historians often indulge in wishful thinking and contemplate how different India's history would have been if Dara and not Aurangzeb would have ascended the Mughal throne. For one, William Dalrymple, the noted historian and novelist conjectures whether India might have been able to resist the colonial conquest and avoid partition on account of greater Hindu-Muslim unity.
Dara Shikoh's Library, Kashmere Gate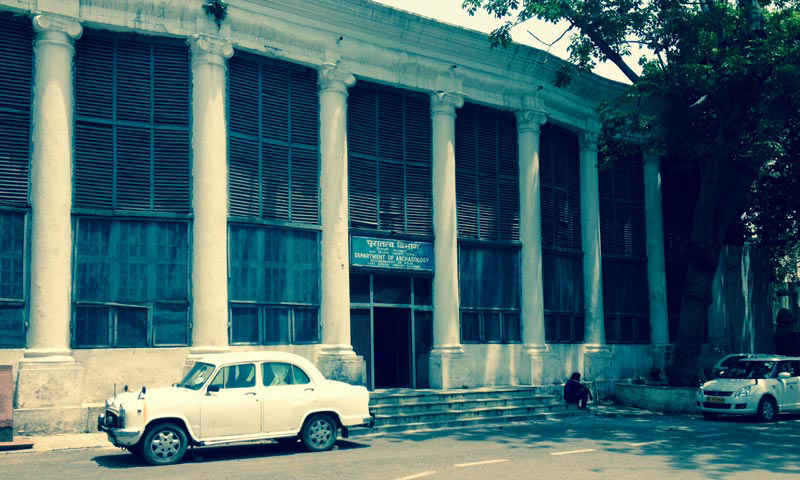 Dara Shikoh may forever be the 'would have been' of Indian history, but that does not mean he hasn't left behind a legacy. It's another matter that his legacy has been ignored. 
The library he built in Delhi still survives. Popularly known as the Dara Shikoh Library today, it is located in the current B.R. Ambedkar University campus near Kashmiri Gate. It is a regal structure which had been improved upon by the first British Resident of Delhi, Sir David Ochterlony who used it as his residence. It later also housed the Delhi College for some period of time. What appears to be the entrance to the Library today was actually the backside of the original structure. 
Yet even though the structure has survived, the original books and manuscripts were said to have been destroyed during the Revolt of 1857. Eyewitness accounts in fact mention instances of papers flying across and damaged books lying on deserted streets post the Mutiny, in the vicinity of the Library. But even then precious little has been done to restore this site to the former eminence of both its contents and its patron.
Plans in the Making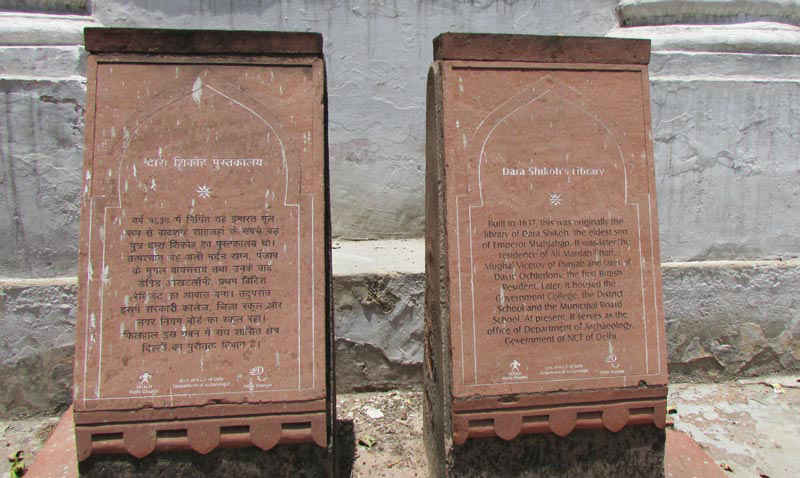 In 2001, a staircase and debris concealing the red sandstone Mughal porticoes had been cleared. In the pre- Commonwealth Games days there was talk of the Dara Shikoh library being converted into Delhi's first state museum, but this plan which had been drawn up with INTACH's involvement got caught in the bureaucratic web and eventually puttered off. 
In the words of Anil Persaud (Assistant Professor of History, Ambedkar University), "It was meant to be a part of the legacy of Sheila Dikshit's chief-ministerial term, but like any other project of this kind where the bureaucracy gets involved it is bound to not see the light of day. Add to that the steaming down of political initiative and interest after the Commonwealth Games."
Dara Shikoh's Unmarked Grave, Humayun's Tomb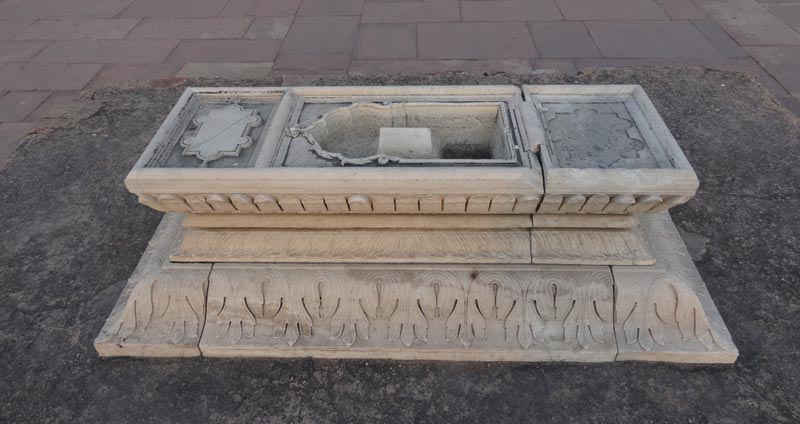 Dara is said to have been buried in an unmarked grave in Humayun's Tomb necropolis in Delhi. On being questioned about Dara Shikoh, an official at the Humayun's Tomb exclaimed, "Dada who!" But it is of great speculative interest to ascertain which is Dara's sarcophagus. 
It is well known that after being executed on Aurangzeb's orders, his head was served on a platter to Shah Jahan. Thus it wouldn't be wrong to say that his body was interred before his head, and there is only one sarcophagus, which is bisected and points to the same. It is situated near two other sarcophagi, possibly those of his brothers Murad and Shuja who had also been put to death by Aurangzeb. The other two have verses from the Quran carved onto them, while the bisected one just has flowers carved on it, another pointer to the syncretic nature of the person buried below it. 
So go on over, discover and relive history whilst you try to unfold the cobwebs of the past.