Here's Why The World Stationery Expo 2016 @ Pragati Maidan Wasn't Worth The Wait!
We're gonna make this super easy for you and sum up the World Stationery Expo(sé) 2016 in two words: let-down! Stationery aficionados, hoarders and enthusiasts, stay away or prepare to be disappointed by a colossal margin. If, like us, you're planning to brave the downpours and traffic in order to enter that magical realm of quirky writing pads, snazzy mugs and coasters, eye-popping key rings, dope ass niche sitcom posters and other funky paraphernalia, then be warned! You'll be greeted by tacky home décor items, boring kitchen appliances and an absurd amount of stalls selling gaudy trophies. This is because a part of it is also supposed to be a Gift Expo, which has eroded its sanctity.
First things first, gaining entry into Hall 7, which has been divided into sub-sections A, B, C, D etc. to accommodate the expo, drained us more than the friggin monsoon. We collected a pass at the entry gate of Pragati Maidan but it turned out to be worthless because in order to enter the Hall, one needed to fill up a form in a super crowded space and stand in a long queue to get an ID card. At one point of time, one of the organizers said that students (school or college made no matter) would not be allowed to enter, but this decision thankfully wasn't implemented. For those looking to attend the Office Expo being held simultaneously, you will need to repeat this procedure twice.
The Expo with its row upon row of shiny silverware and gold-toned Buddha figurines proved to be an underwhelming affair but nevertheless, we've curated a list of stalls for you that were worth a second look (do note that most stalls were not retailing and only exhibiting at the fair, so there isn't much to buy unless you wanna place a bulk corporate order):
Desi Heads
It caught our attention due to its display of really cute bobbleheads comprising some of our childhood favourites like Shikari Shambu, Chhota Bheem and Suppandi besides popular movie and comic characters like Batman, Dracula, Rajnikanth, Superman, Hulk etc. They also make customized bobbleheads and fridge magnets using 3D printing and remote samples; a mini you would set you back by about 3-4 grand a piece.
Check them out here | http://wowheads.in/
Wonderland Garden Arts & Crafts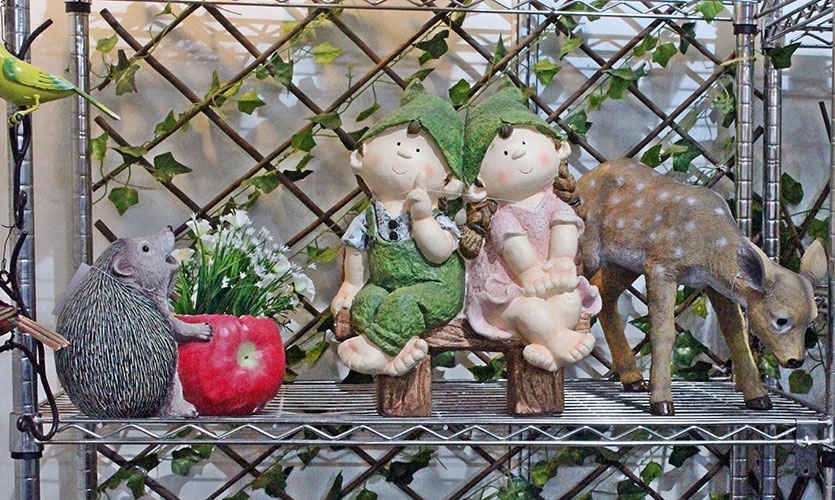 Got a vegetable garden or planning to start one? You can pick up some adorable garden ornaments and planters made of metal or resin from Wonderland to add a touch of whimsy to your green escape! Their pieces can also double up as bedroom or living room décor if you get your creative juices flowing. How about doing up one of their pretty bird cages with twinkling fairy lights?
Check them out here | http://www.wonderlandgarden.in/
Selvi Gifts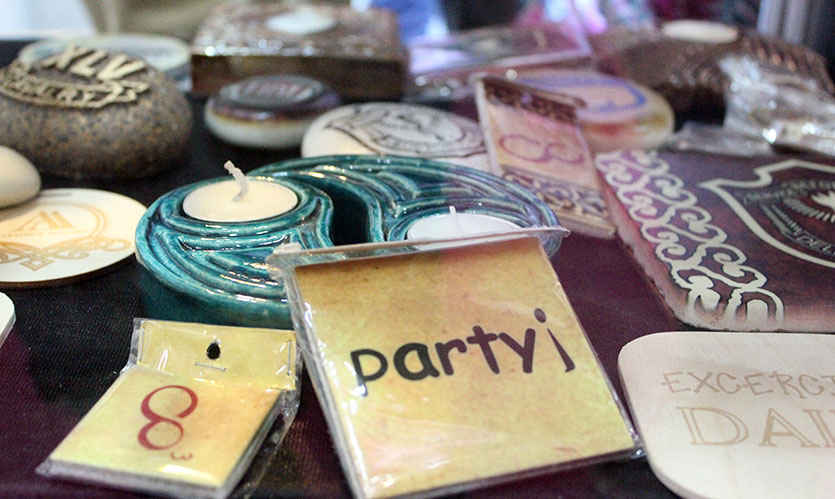 Specializing in customized corporate and wedding packaging, this stall had a beautiful collection of gift boxes, card holders, photo frames, engraved plaques, penholders etc. all made from pure wood. They also make wine bottle holders. We thought their pieces were truly simplistic and elegant. Everything is made-to-order though, even samples.
Check them out here | http://bit.ly/2amzXA5
ChocoCraft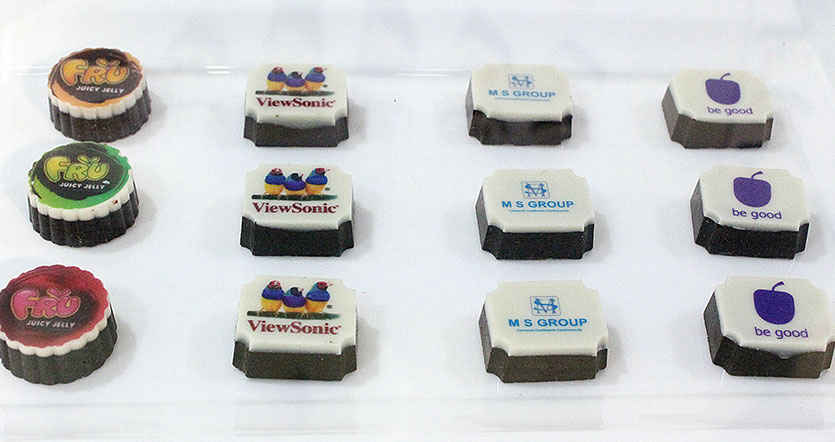 How could we look past a stall with tons of chocolate!? They basically make customized printed choco candies and choco bars; you can get a name/logo/message printed on a piece of milk or dark chocolate in multiple colours or even get a photograph on it. The packaging of the delivery box is also customizable. Their Facebook chocolates looked especially yummy!
Check them out here: https://www.chococraft.in/
Octavius & The Kettlery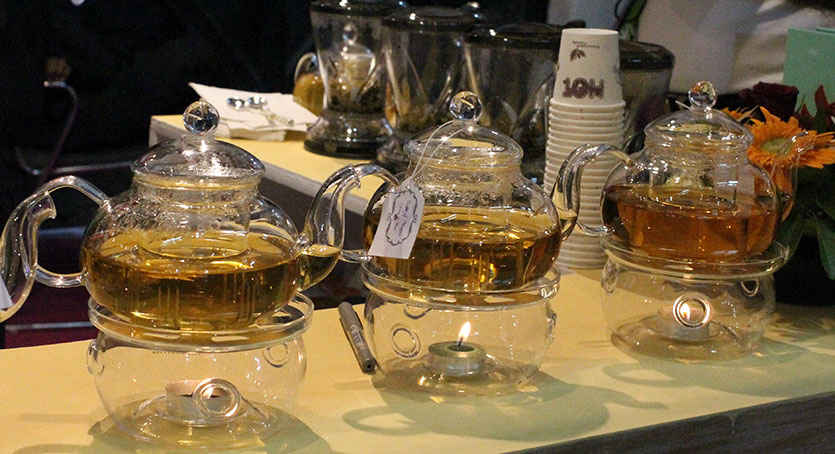 Chai is to monsoon what banta is to summer! Grab a gratifying cuppa at the Octavius stall or Kettlery lounge, which had free tastings throughout the day. While the former had the usual ginger, lemon and green, along with chamomile, lemongrass, Kahwa etc. known for their medicinal benefits, the latter had premium teas and tisanes. Whatever floats your boat.
Check them out here: https://www.thekettlery.com/ & http://tearesorts.in/
MC Sid Razz
We're suckers for F.R.I.E.N.D.S and TBBT and this stall had some attractive themed merchandise like wall clocks, cups and diaries that we wouldn't mind laying our hands on. They've got more shows (Suits, Sherlock, HIMYM, House Of Cards, Downtown Abbey) and products (badges, coasters, sunglasses etc.) to choose from on their website though.
Check them out here | http://mcsidrazz.com/
Besides these, you can take a dekko at some vibrant digital print stoles and sling bags from Art Mall, colourful customized pen drives from 123gifts, leather laptop bags from India Leather Works, beauty essentials that smell like heaven at Nature's Heaven, and a smattering of stationery items at Paper Passion.
All in all, we came away empty-handed and wouldn't recommend a visit.
Location | Pragati Maidan
Entry | Free (but not hassle-free)