With every passing day the need for a coworking space in Delhi keeps growing and there's no dearth of them around town quite frankly but there are only a handful that make the cut when it comes to a unique user experience.
Hamoni Red: Play Cafe located within the Hamoni Golf Camp premises makes for a great coworking space for multiple reasons. It is not just the free wifi access but here's the best bit!
Check This Out | You can get a Hamoni Golf Camp (HGC) card which would cost you Rs 200 and enjoy 15% discounts at the cafe (applicable on weekdays, except public holidays) and that also means special discounts on golf AND access to their outdoor gym ! *WE LOVE*.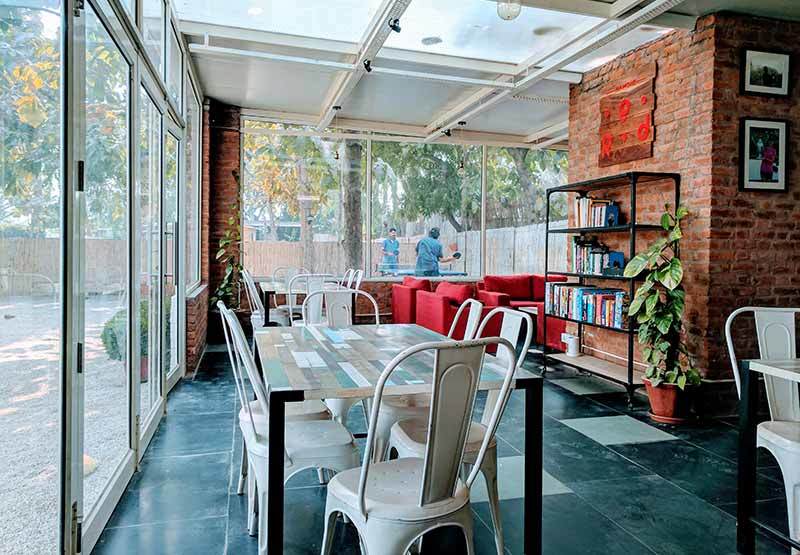 Their outdoor gym would let you utilise your breaks well even as you work. You can fuel your brain with the delectable fare the cafe offers while you work and break a little sweat any time you wanna take a short break & feel alert. *winks!*.
That works, right? We like how innovative (and convenient) that is. Check 'em out and let us know how you like it?
Average Cost | Rs. 500 Per Head
Where | CK Farm, Carterpuri Alias Daulatpur NAS, Sector 23A, Gurugram
Check Out Their FB Page | https://www.facebook.com/hamonired
Get In Touch | +91 124 652 6777