Here's the Lowdown on the Recently Opened Barcelos in HKV
After booming in Khan Market, Barcelos has taken the plunge and also opened up in Hauz Khas Village, bringing Portuguese food further up on the table. Always famous for its colorful burgers and chilled out vibe, we decided to find out what the HKV version had in store for us.
The ambience here too is very casual and relaxed- wooden interiors, yellow lighting and all your favorite songs. Add to that some super-famous burgers and chilled beer, what more could you want in life? And then we realized that Barcelos, HKV has one of India's largest Sangria bars, so obviously, we had to try those out. Here's what we tried here. 
The Sangrias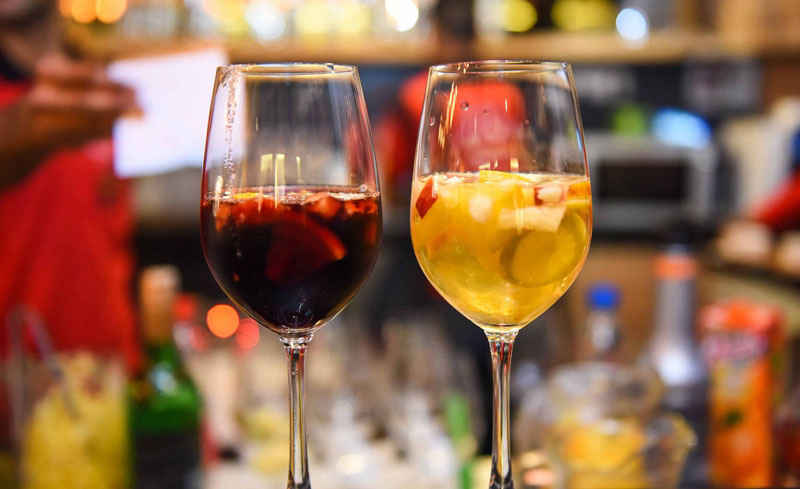 The Mint and Lemon Sangria hit all the right notes with the mint's freshness and the lemon's tanginess brightening up the sangria. Next up, the Tropical Sangria had an interesting taste and ended up being lots of fun- afterall who doesn't like kiwis in their wine? Sipping on the delicious sangrias, we placed our food order.
Quarter Chicken with French Fries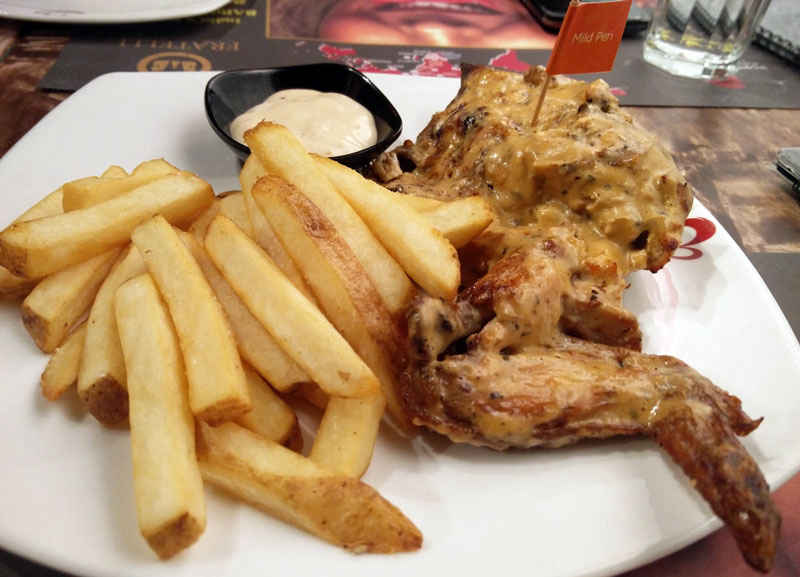 It was easily our favourite dish here. Classic Barcelos chicken marinated and grilled, smothered in mild peri sauce, nicely crisp French fries alongside the yummiest mayo dip made our hearts do a double take. The chicken was definitely Barcelos at its finest- the chicken was soft, smooth, and extremely delicious, and their homemade mild peri sauce only complemented the taste.
Mutton & Chicken Mini Burgers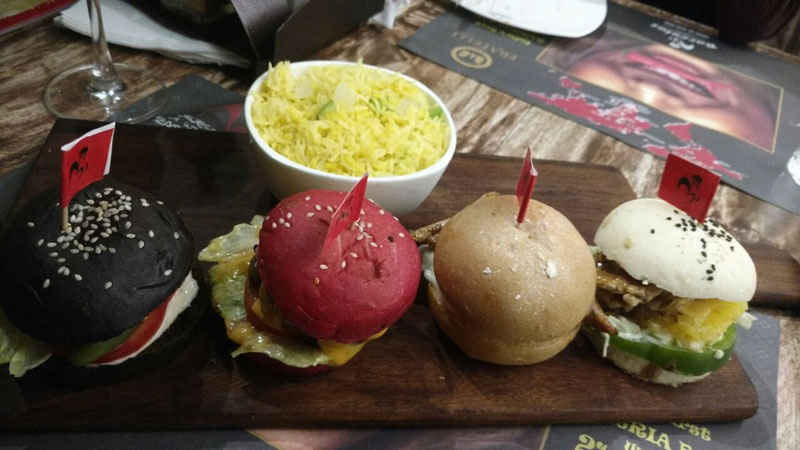 A trip to Barcelos is incomplete without trying these babies out. Perfect little colorful circles that they were, we had an absolute blast gorging on them. May it be a general perception, but we definitely preferred the mutton burgers to the chicken ones- the mutton was absolutely scrumptious, crumbling at all the right places, giving that particular lamb taste that tingles the taste buds. The chicken burgers on the other hand were a little bit of a disappointment- the texture of their bread was harder, the chicken did not seem grilled properly, the sauce inside did not taste very nice. 
Chicken Trinchado & Barcelos Rice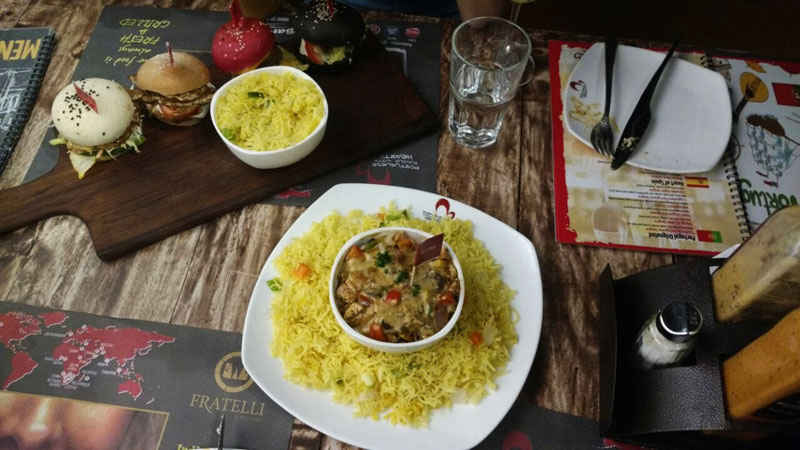 The Barcelos Rice is a dish we absolutely adored - dazzlingly yellow, the rice had the sharpest, most delicious taste ever, and the Portuguese in Barcelos actually finally came out in the rice. It was delicious to every last grain; The rice also came in the Chicken Trinchado, a saucy mix of bell peppers, chicken, onions and tomatoes which was divine. 
Chocolate Brownie with Vanilla Ice-Cream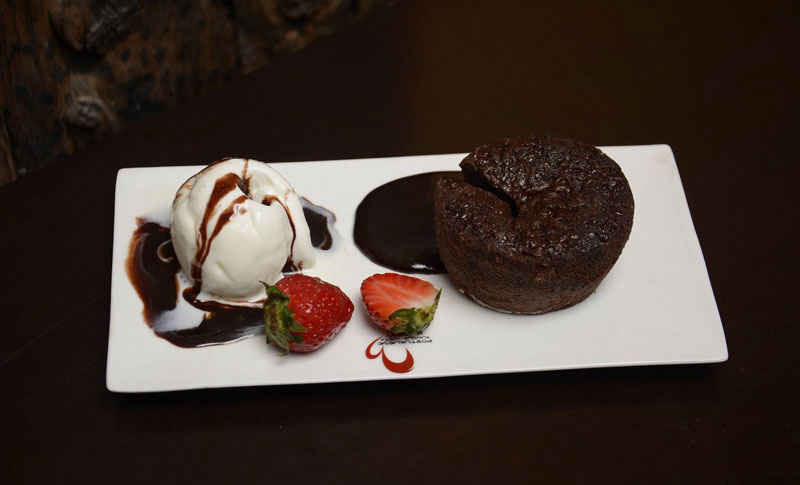 What's a meal without dessert! Saving the best for last, we ordered up the Chocolate Brownie with Vanilla Ice-Cream. The brownie was moist and gooey and the Vanilla Ice-cream perfectly complemented this sizzling treat. A must order when here. 
Head to Barcelos for some fun food, innovative Sangrias and to unwind- you won't regret it!